These No-Bake Mini Chocolate Drizzle Cheesecake Bites are so simple, but they will fly off the plate at your next party!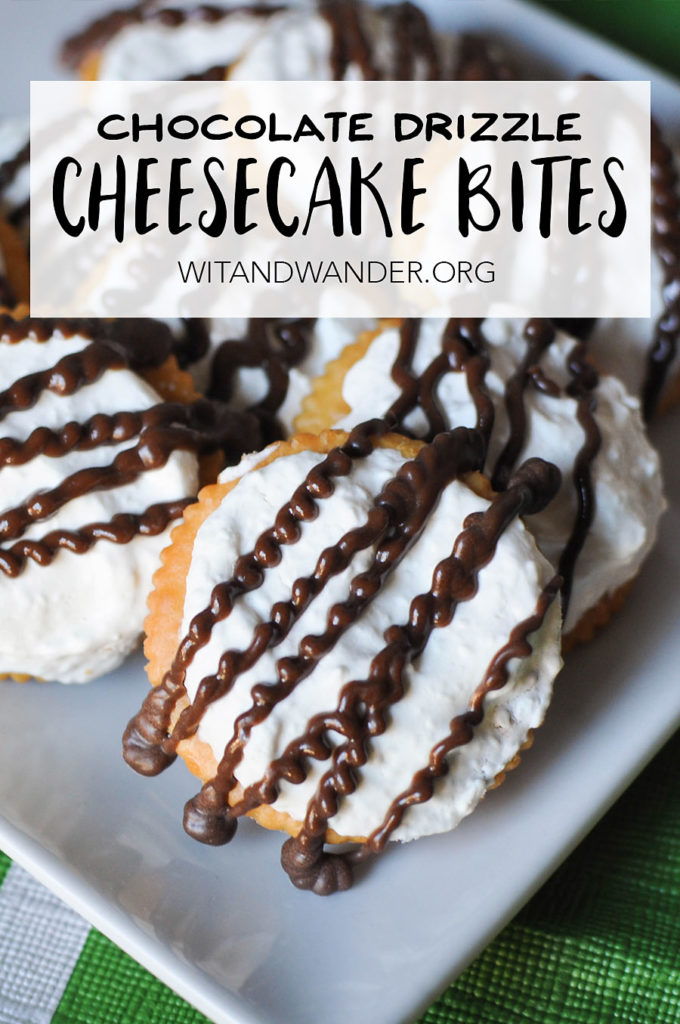 I love cheesecake, but I don't always have the time (or the patience) to make a real cheesecake. Instead, I love to make No-Bake Mini Cheesecake Bites. They are just as creamy, tangy, and delicious as a traditional cheesecake, but they take about a quarter of the time.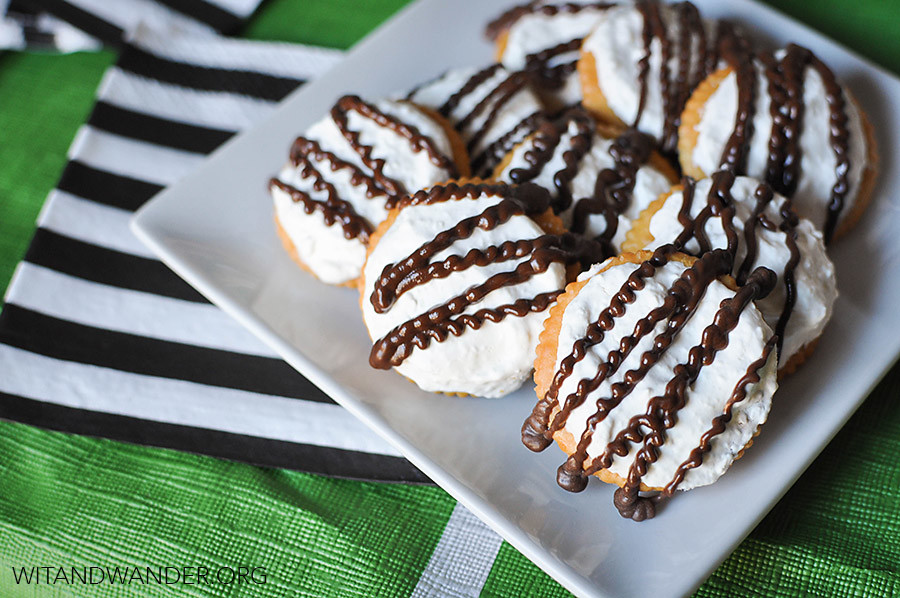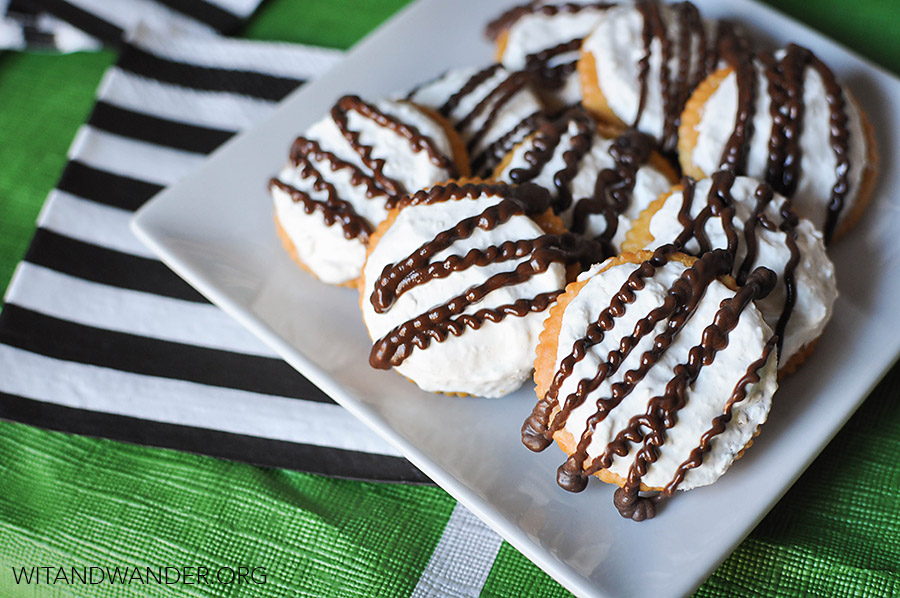 Aren't they fabulous!? I love serving them at get-togethers – although I could probably eat a whole plate all by myself.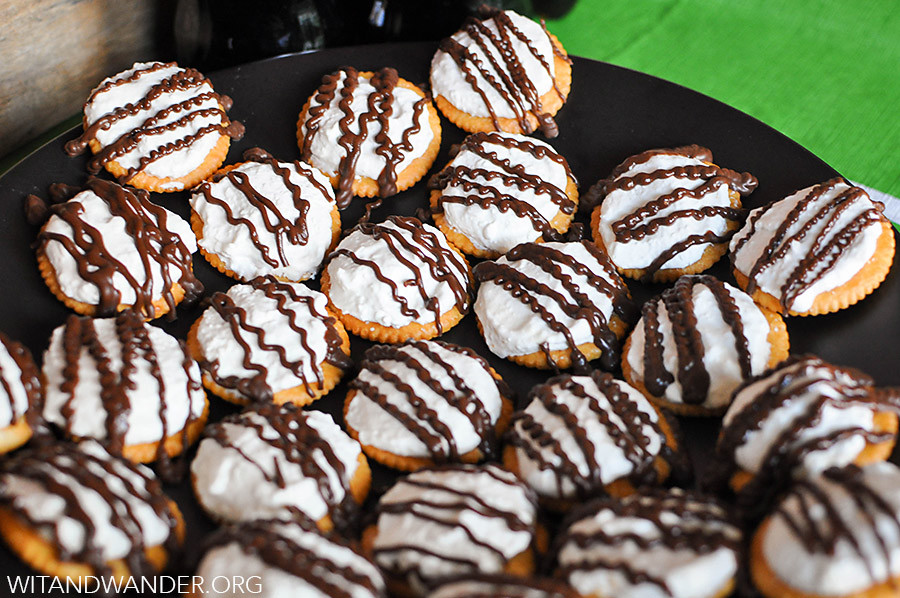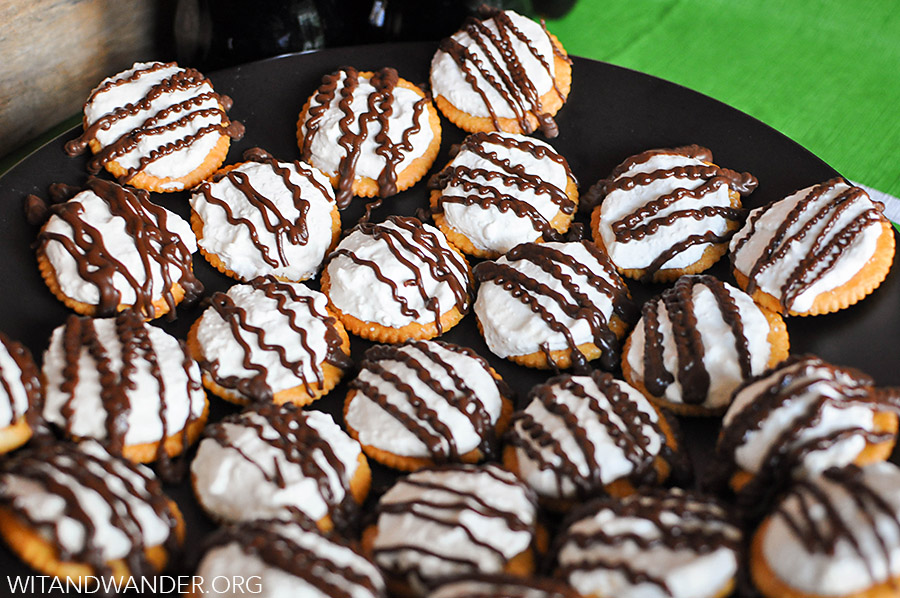 Like most of my recipes, these No-Bake Cheesecake Bites only take about 10 minutes to make. They really are so simple to make – here's a printable recipe:
No-Bake Mini Chocolate Drizzle Cheesecake Bites
2016-08-16 16:52:55
Ingredients
8 oz cream cheese
8 oz whipped topping
1/4 cup sugar
1/2 tsp vanilla
1/2 tbsp lemon juice
1 Ritz crackers
2 blocks chocolate almond bark
Instructions
Melt the chocolate almond bark by placing it in a glass bowl over a pot of boiling water.
Meanwhile, mix the cream cheese, whipped topping, sugar, vanilla, and lemon juice together using a mixer until completely blended.
Scoop about 1 Tbsp. of topping onto each cracker.
Scoop the melted chocolate into a plastic baggie and cut a very small corner off the bag. Drizzle the chocolate almond bark on the cheesecake bites.
Freeze until ready to serve
Our Handcrafted Life http://ourhandcraftedlife.com/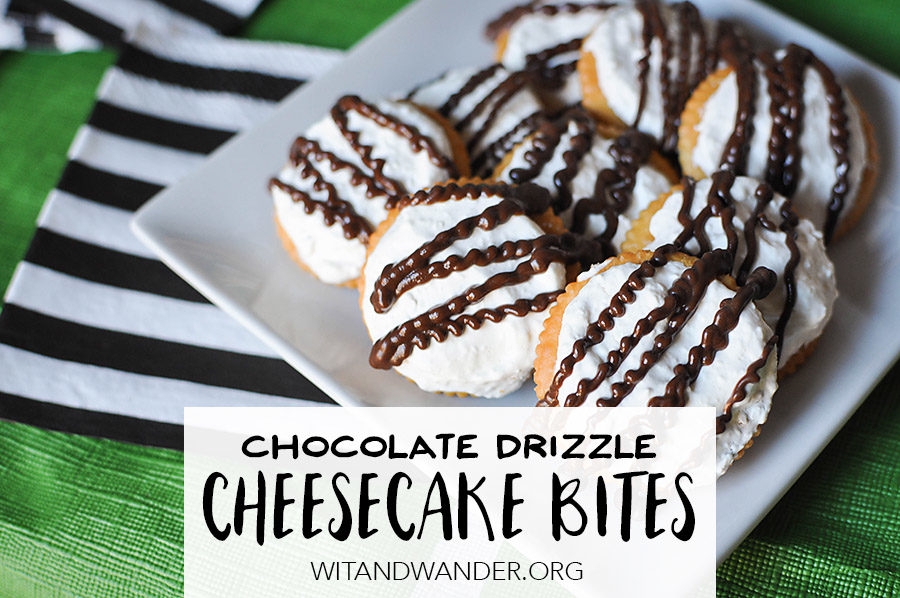 I first featured these delicious treats in the Chili Cook-Off Tailgate Party, which is full of fun ideas for any game day!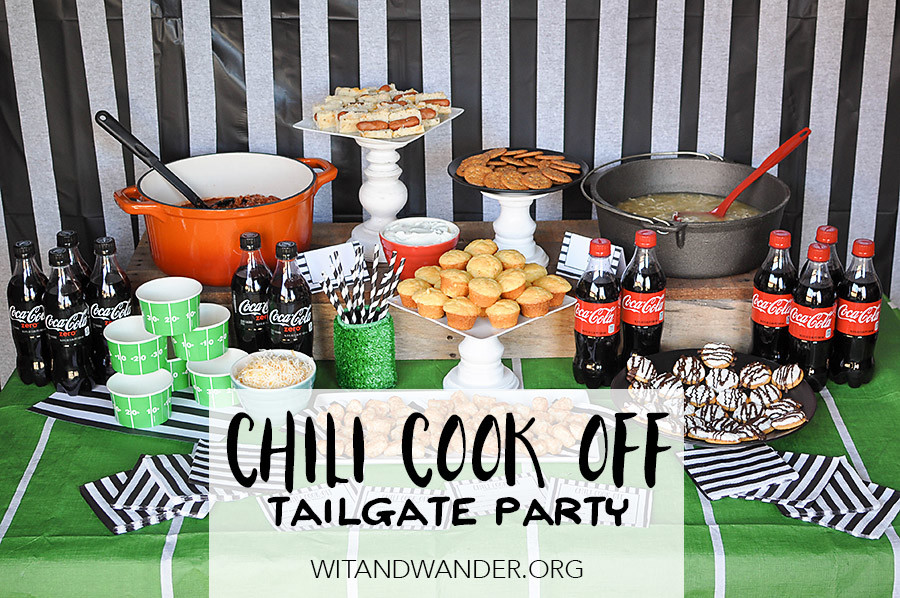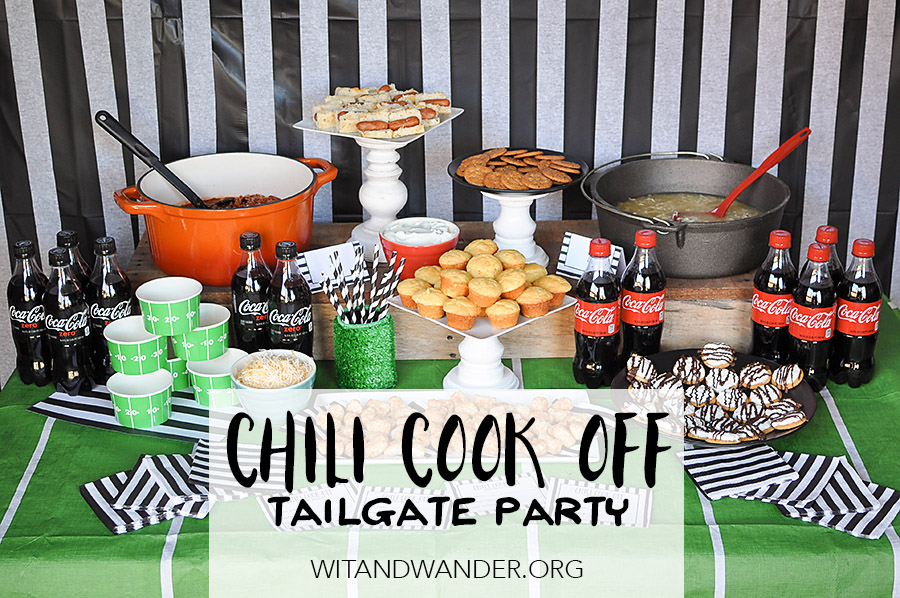 —
Like what you see on our blog? Join our mailing list to receive emails with freebies, projects, coupons and decor ideas to help you live a creative and joy-filled life. You can also follow us on Facebook, Twitter and Pinterest.

Subscribe to the Newsletter for Free Updates
Subscribe to get DIY projects, recipes, and tips to live simply and create beautiful things delivered right to your inbox.