Celebrate Football Season with a Chili Cook Off Tailgate Party!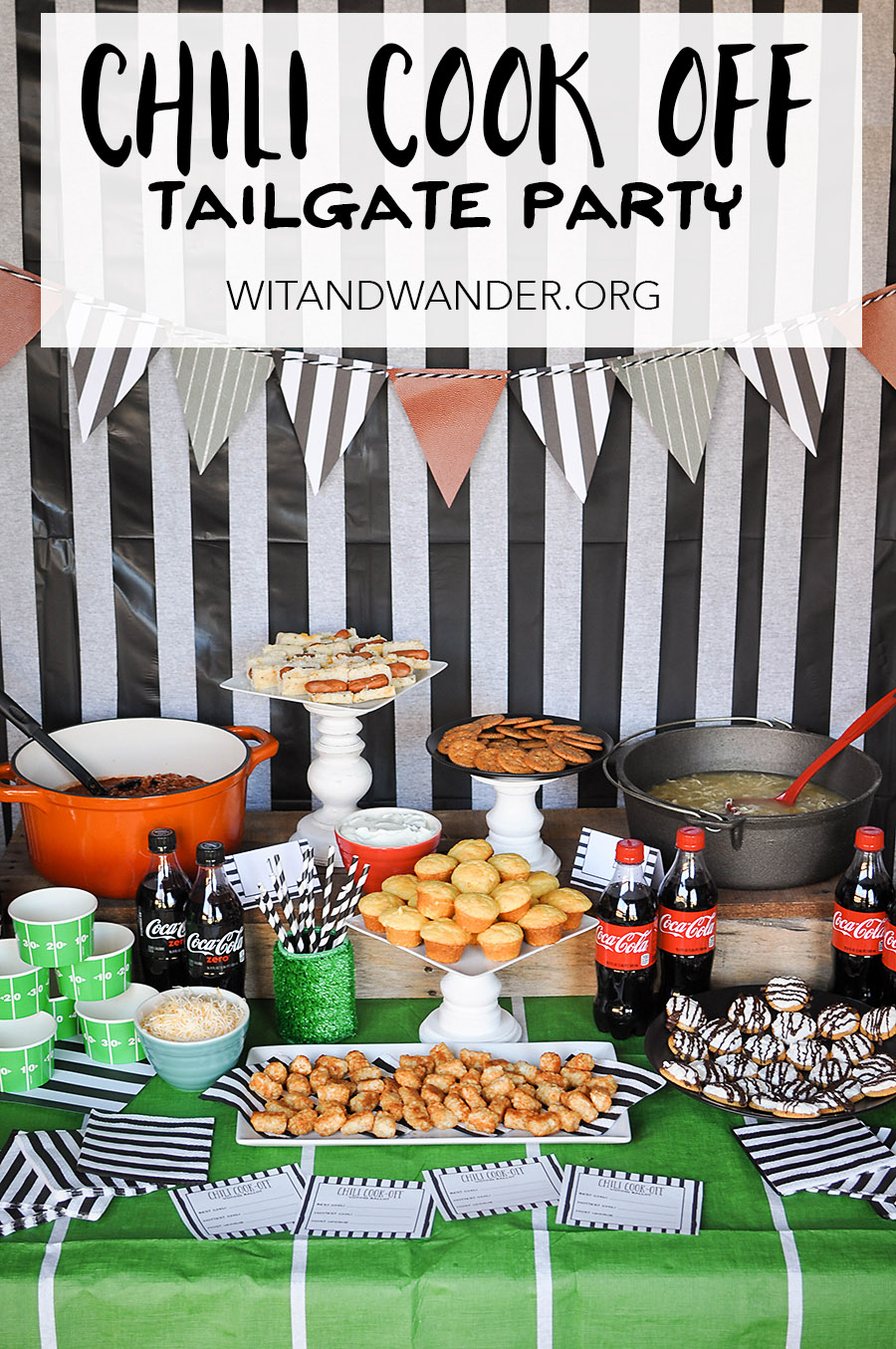 One thing you should know about us is that we are a Football Family. My husband played football in high school (swoon – he was a total stud!) and every year from fall until spring, you can bet that football will be on our television most of the week. In fact, our toddler asks for "fooba" when she gets home from church every Sunday. Yep, we are a Football Family.
As every good Football Family knows, there is a huge game just a few weeks away and it's the perfect excuse to throw a party! To add a little competition to our party this year, I decided to host a Chili Cook-Off Tailgate Party.
Chili Cook-Off Tailgate Party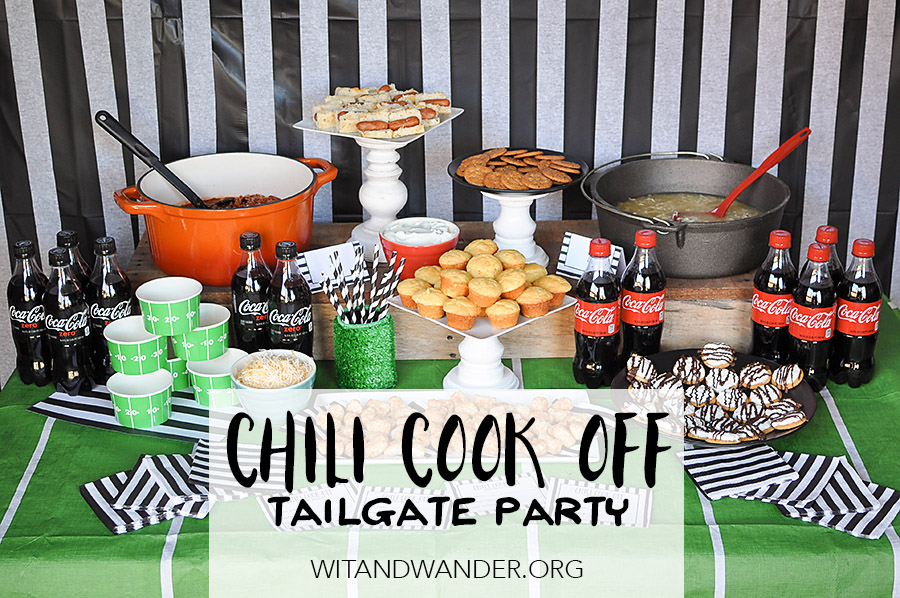 Nothing goes better with football than chili! And who needs to be at the game to enjoy a good tailgate? My favorite tailgate party is the one that happens in my living room. One of my favorite decorations in this party was the DIY Football Banner. I grabbed some football themed scrapbook paper from my local craft store, cut it into triangles, and alternated the papers to create a unique pattern.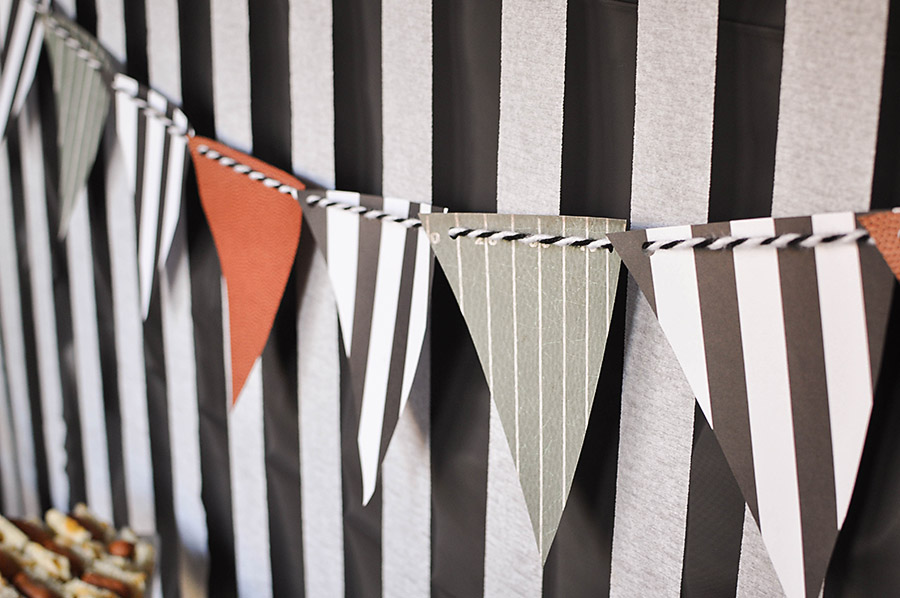 The party had to have a backdrop, so I hung a black cloth over a bar and hung white paper streamers down the length of the cloth to create a DIY black and white striped referee-inspired backdrop.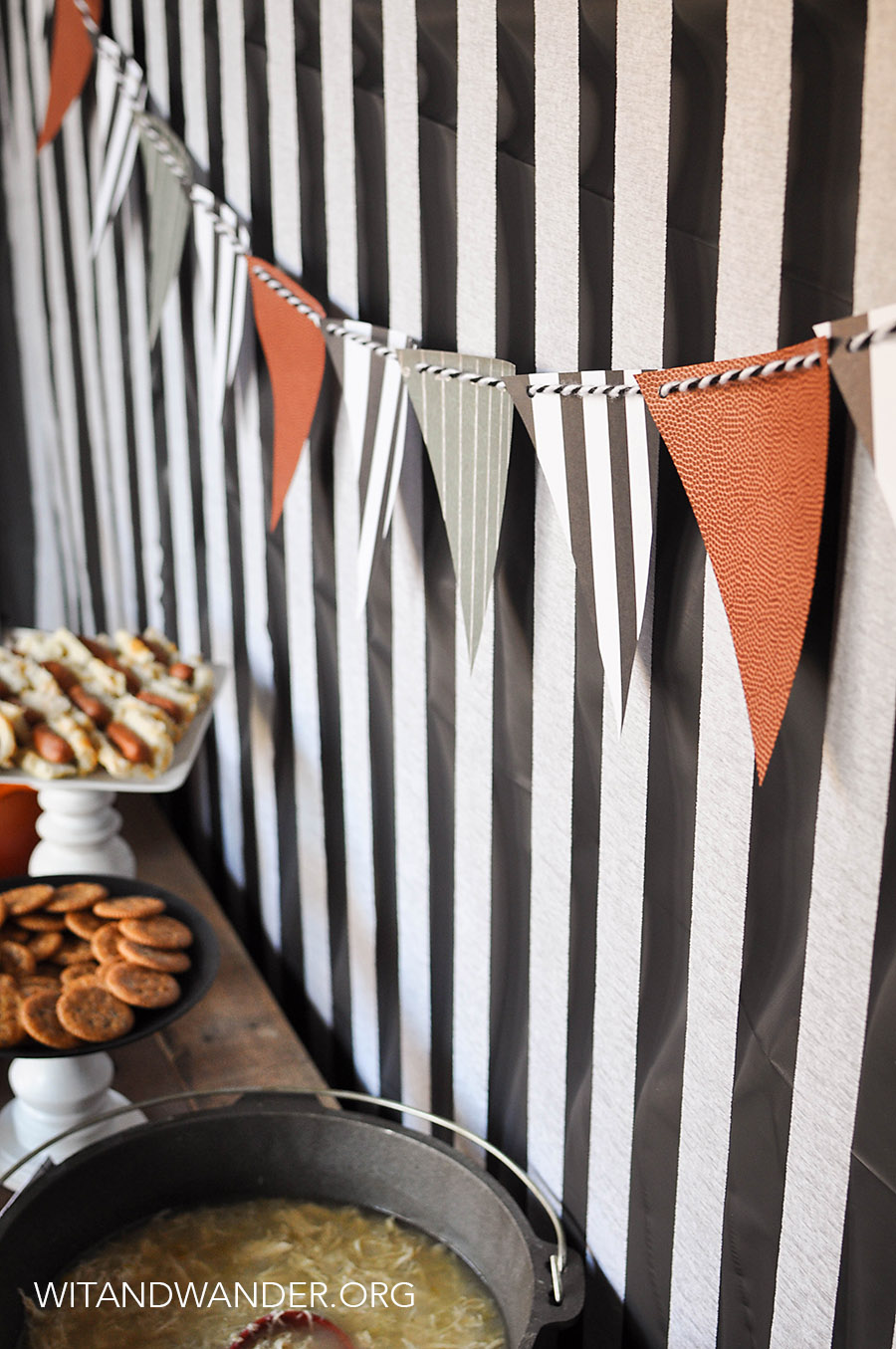 Of course, a Chili Cook-Off wouldn't be complete without chili! The competitors for our party were a white chicken chili and a chili filled with meat and beans (and combination of top secret spices).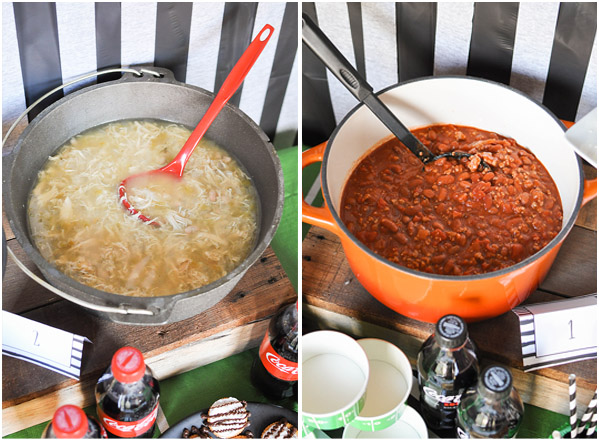 To go with the chili, I made mini hot dogs, mini cornbread muffins, and tater tots. (If you've never had tater tots with chili before, I was introduced to it by a friend recently and now I'm obsessed!)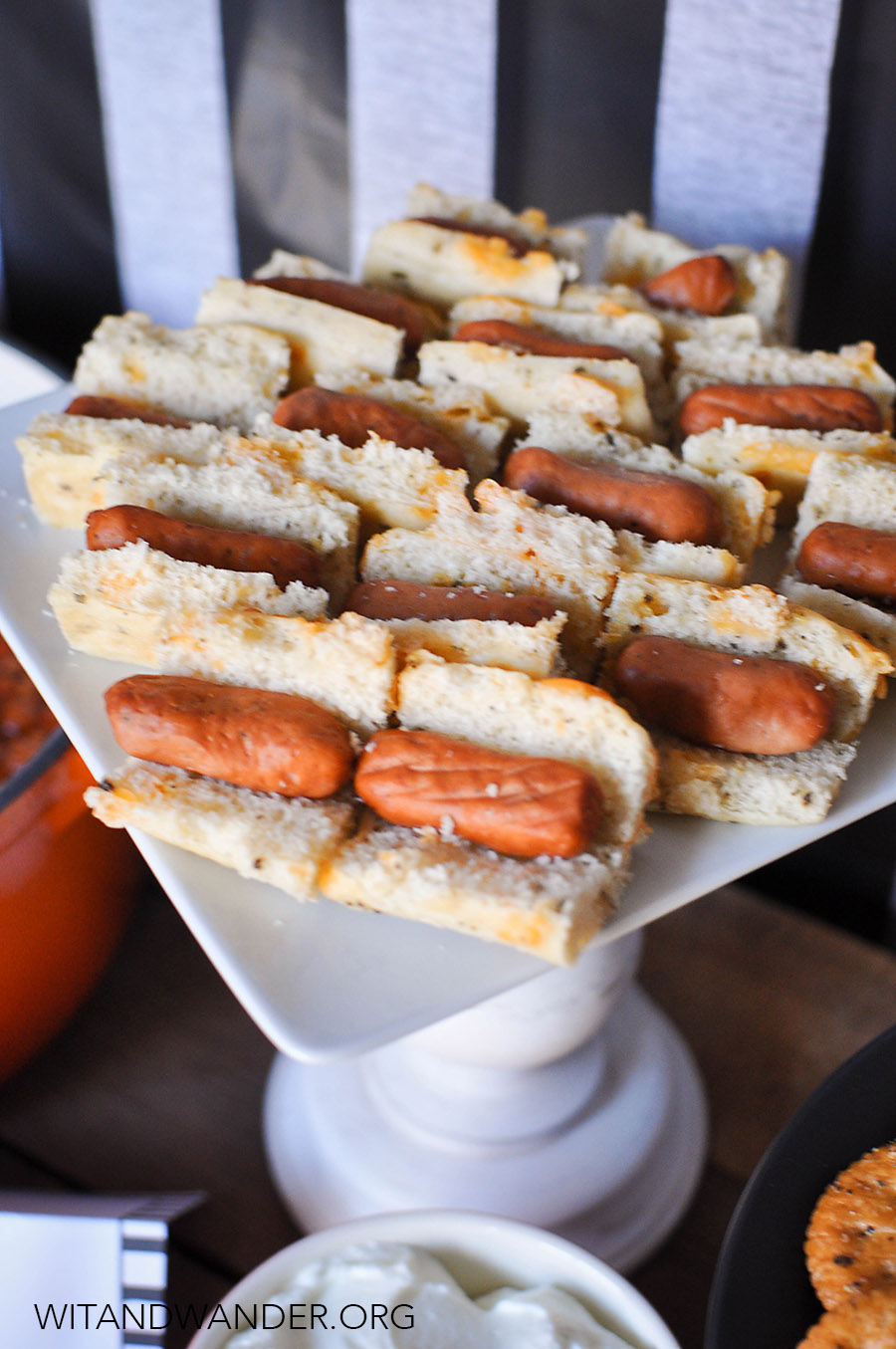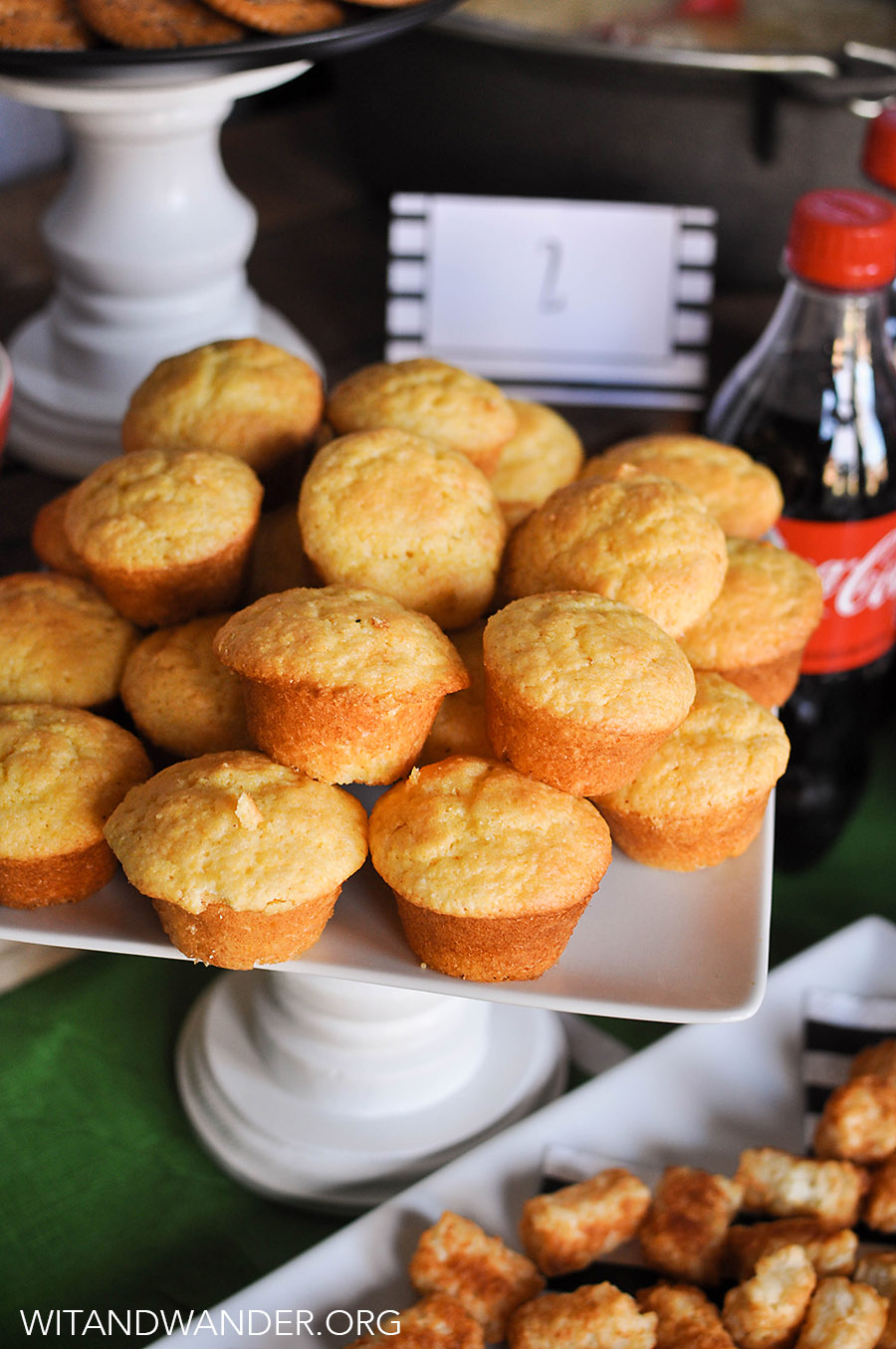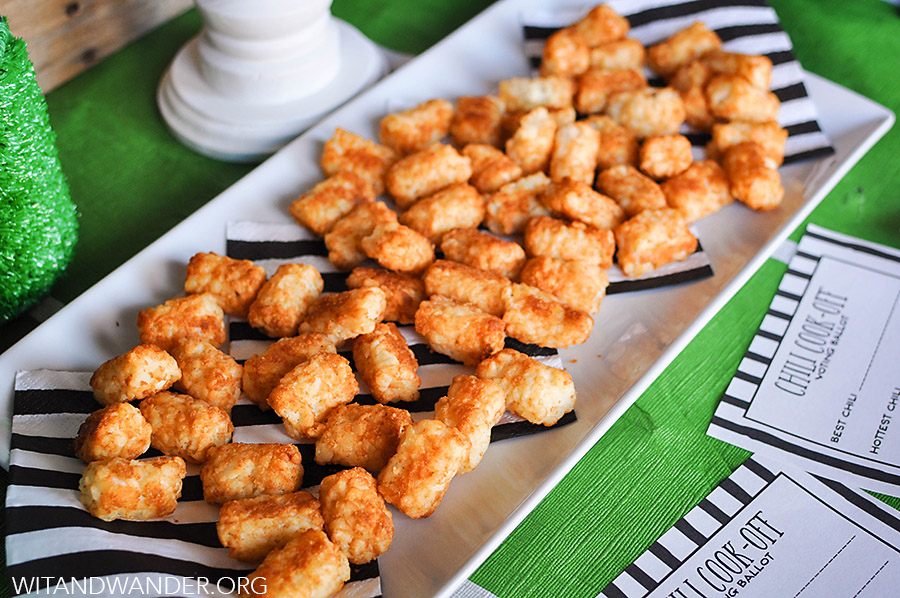 I also designed some printable chili score cards and invitations to go with the theme, which you can download by clicking the pink box below these photos.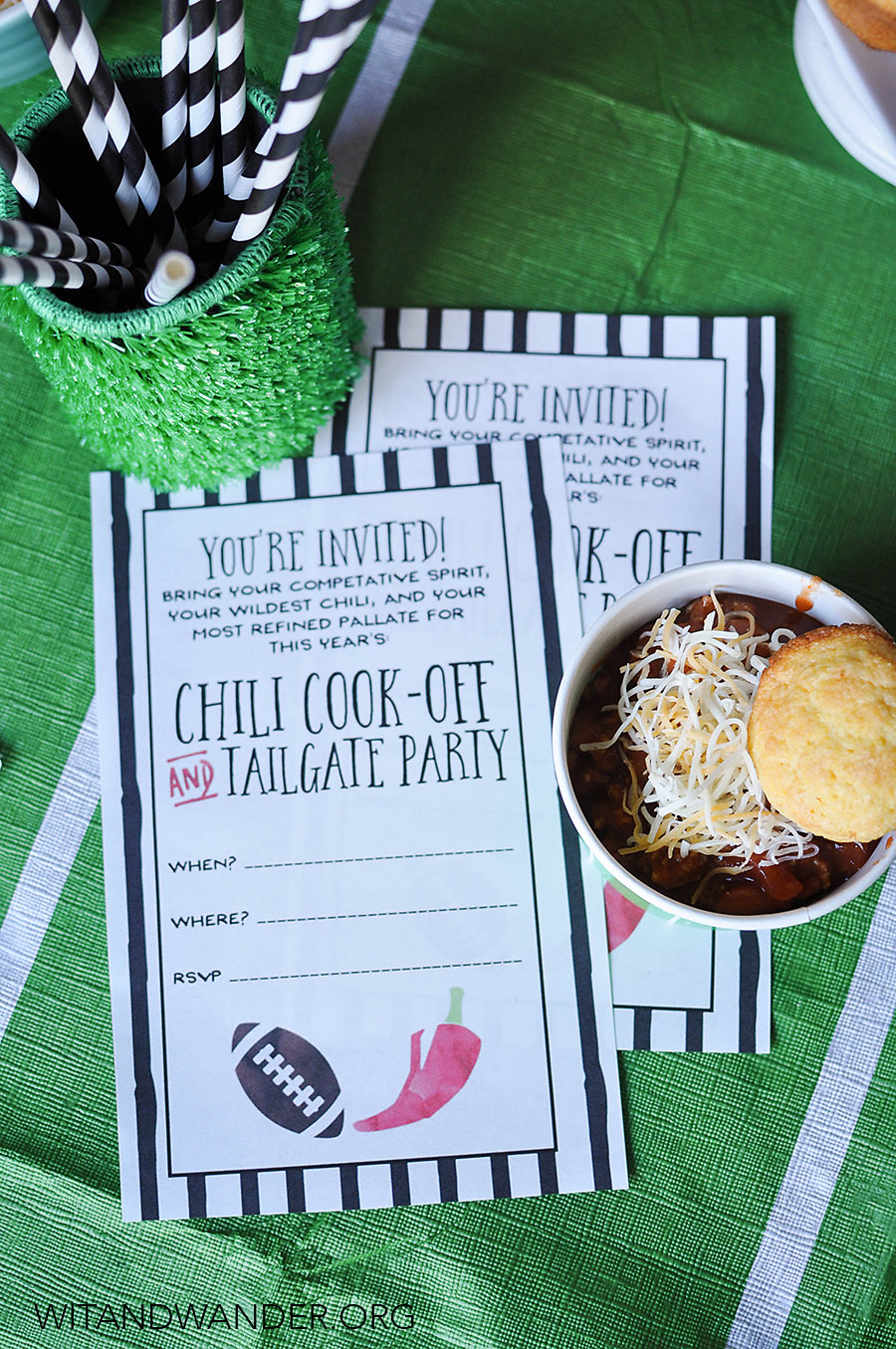 Click Here to Download the Chili Cook Off Tailgate Party Free Printables
I loved making these cute little paper straw tags. I used scrapbook paper that was textured like a football and cut out this flag shape. (Really they can be any shape you like – so be creative!) Then I looped the end of the paper around the back of the straw and used some hot glue to attach it to the straw.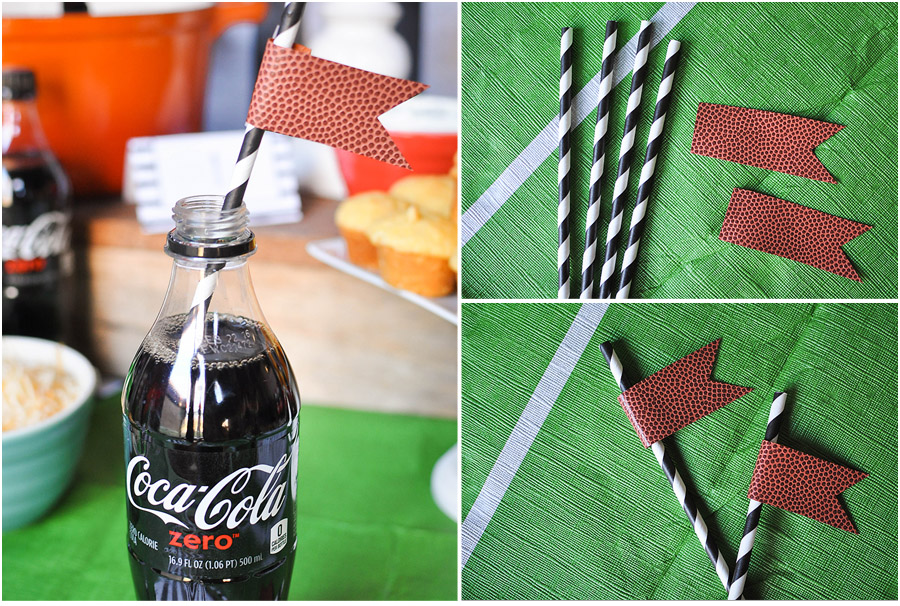 The best part of this party had to be the food! Like I mentioned, my chili recipes are top secret, but I made these amazing Cheesecake Bites that I can't wait to tell you about.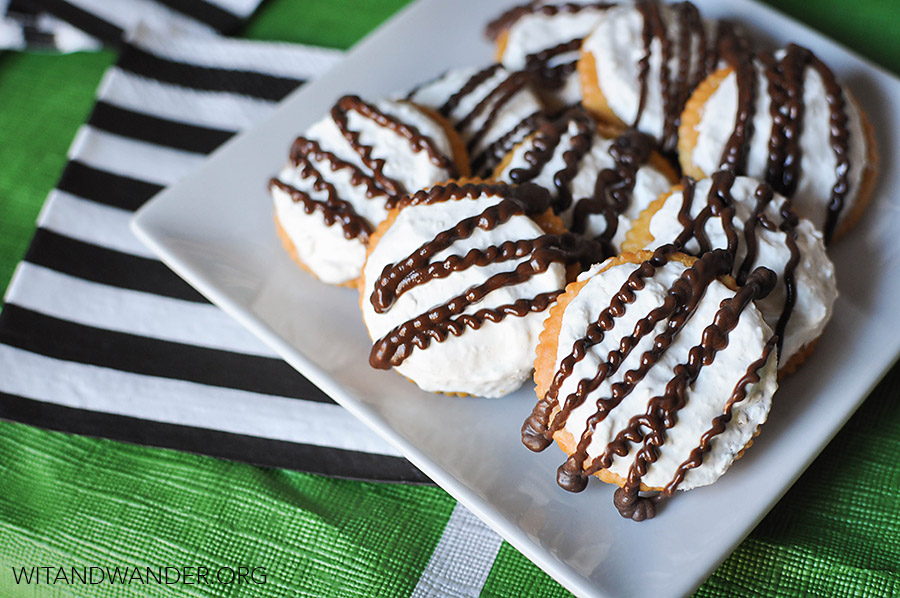 Don't they look delicious!? And they are so simple. All you have to do is mix together cream cheese, whipped topping, lemon juice, sugar, and vanilla. Then you use a small cookie scoop to top the crackers. You can melt some chocolate almond bark to drizzle on top of the bites. I made mine the night before the party and put them in the freezer to set up. I took them out of the freezer about a half hour before the party and they were perfect!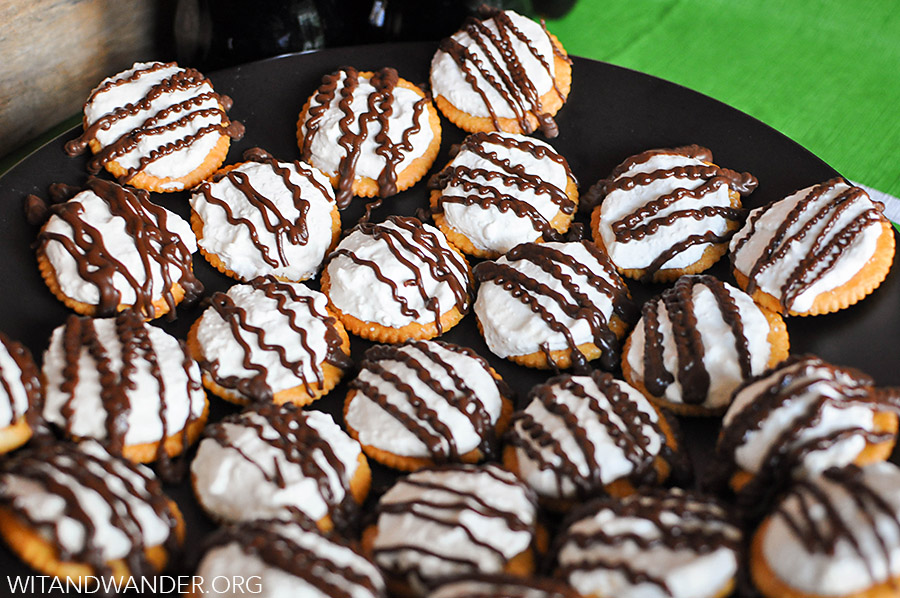 We also needed some crackers to go along with the chili, so I made Seasoned RITZ® Crackers by melting butter, stirring in some seasoned salt, Italian seasoning, and crushed red pepper and baking the crackers.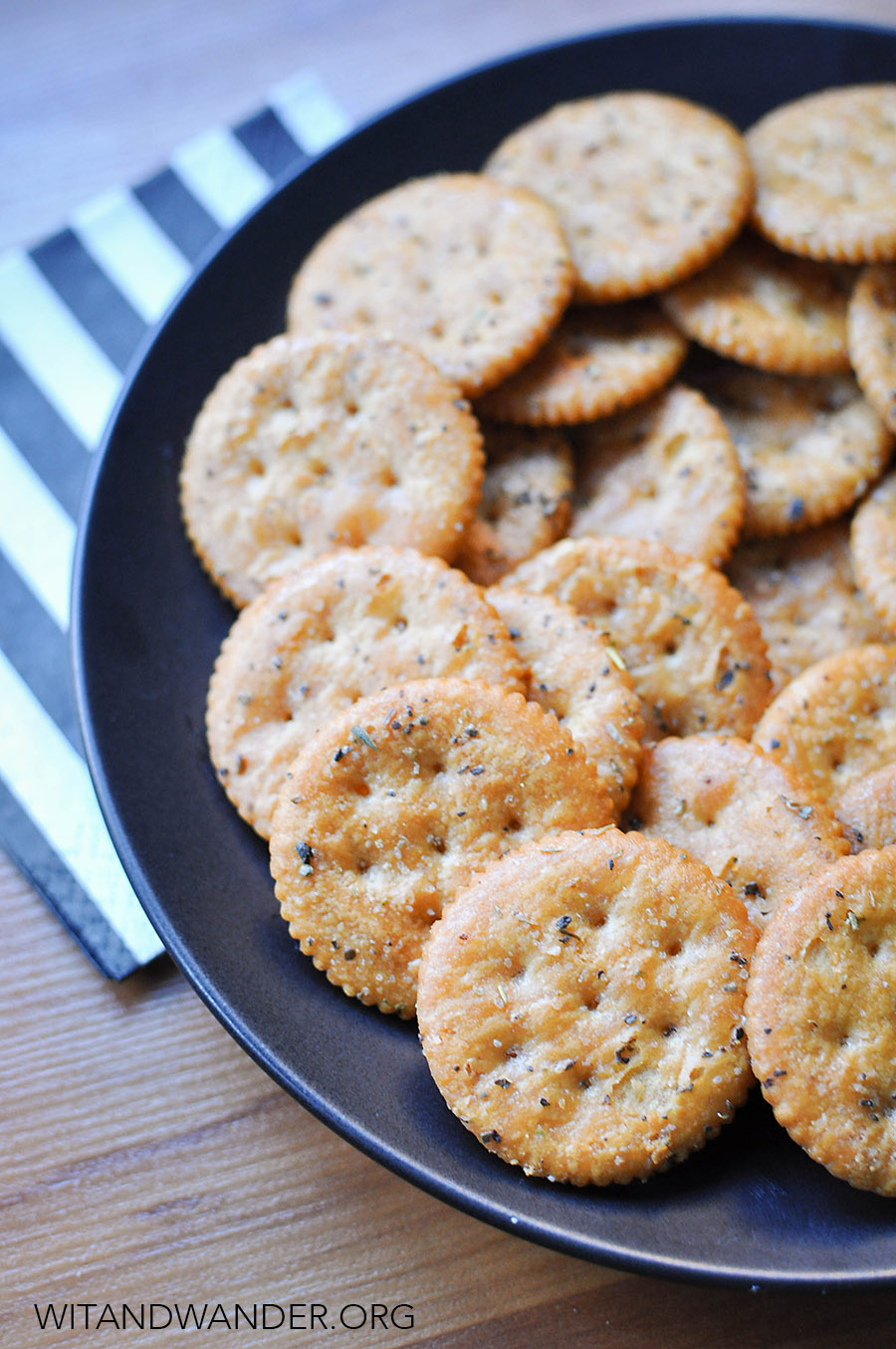 The winner of the Chili Cook-Off obviously needs a trophy to display proudly on their mantle, so I made this DIY Football Trophy with a styrofoam cone, a foam football, some wire, and a can of silver spray paint. All you have to do to make this trophy yourself is slightly bend the wire and insert the bended end into the foam football. Then insert the other end of the wire into the styrofoam cone. Spray the whole trophy with silver paint and allow it to dry.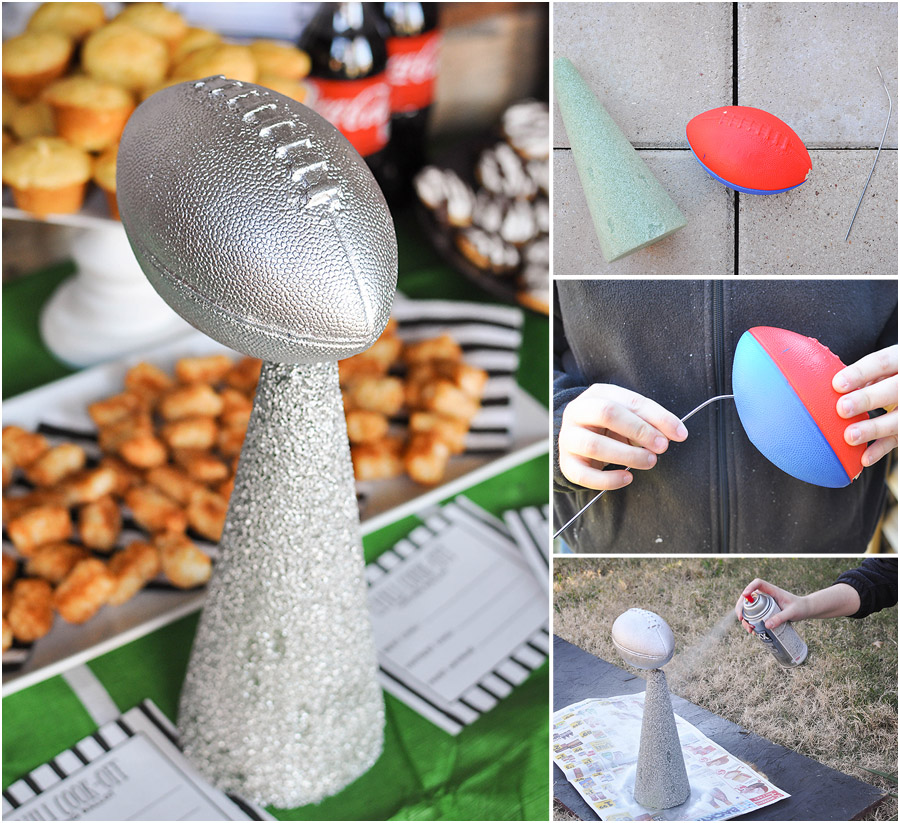 Here are a few other details from the party: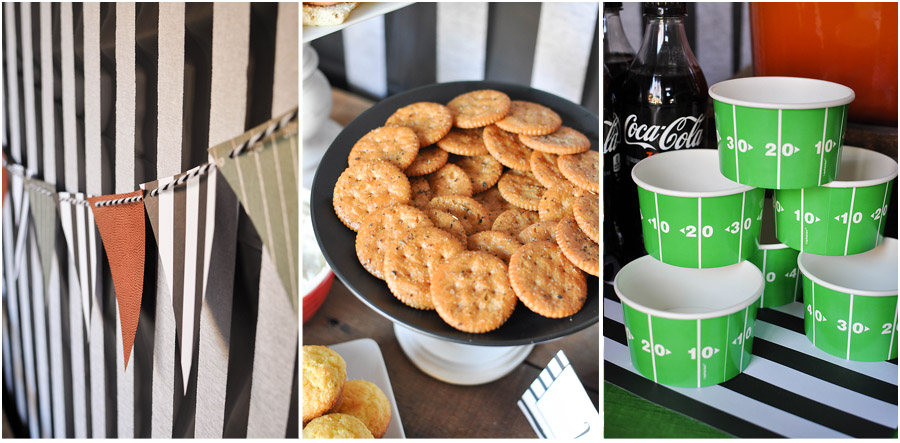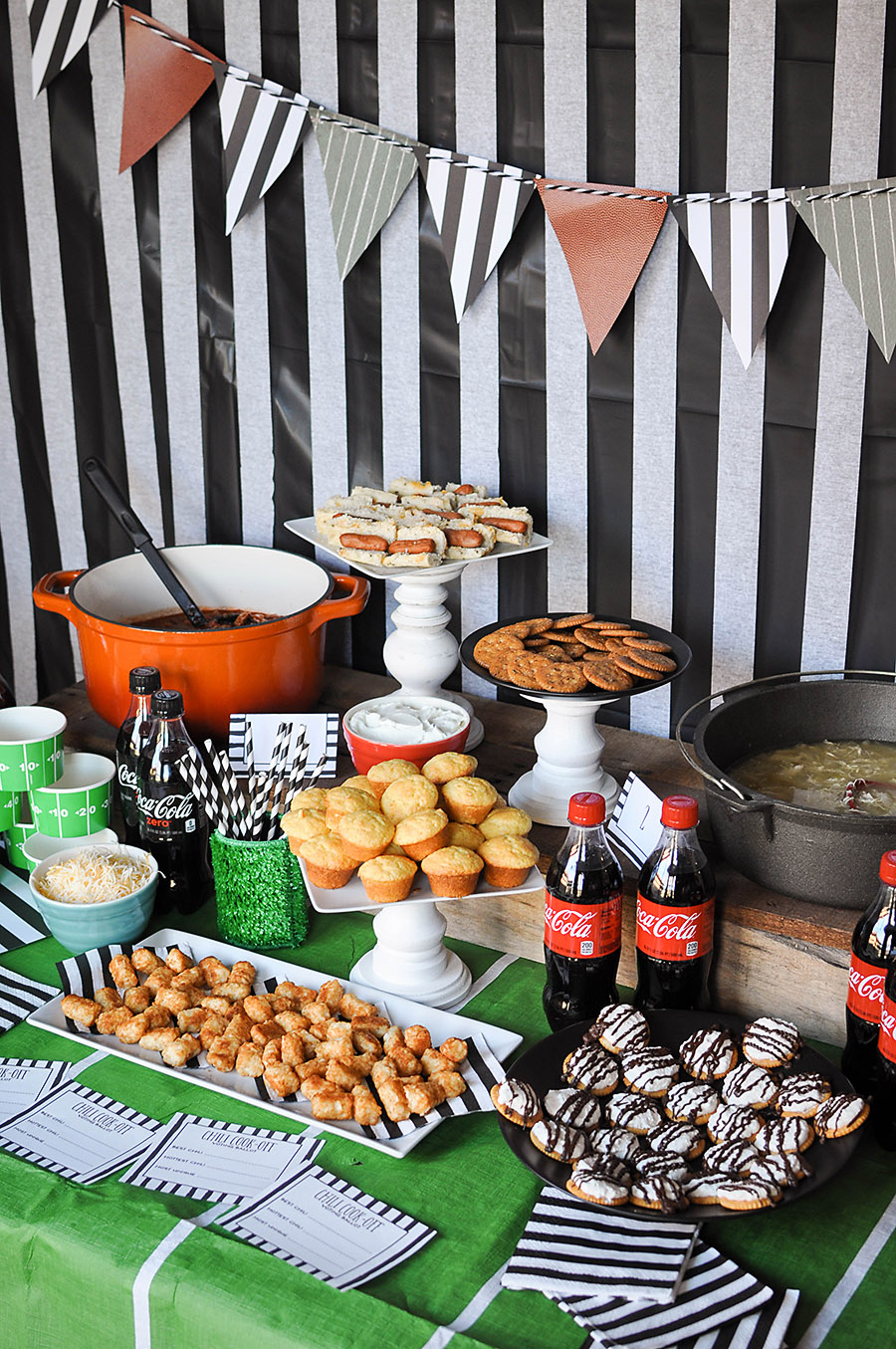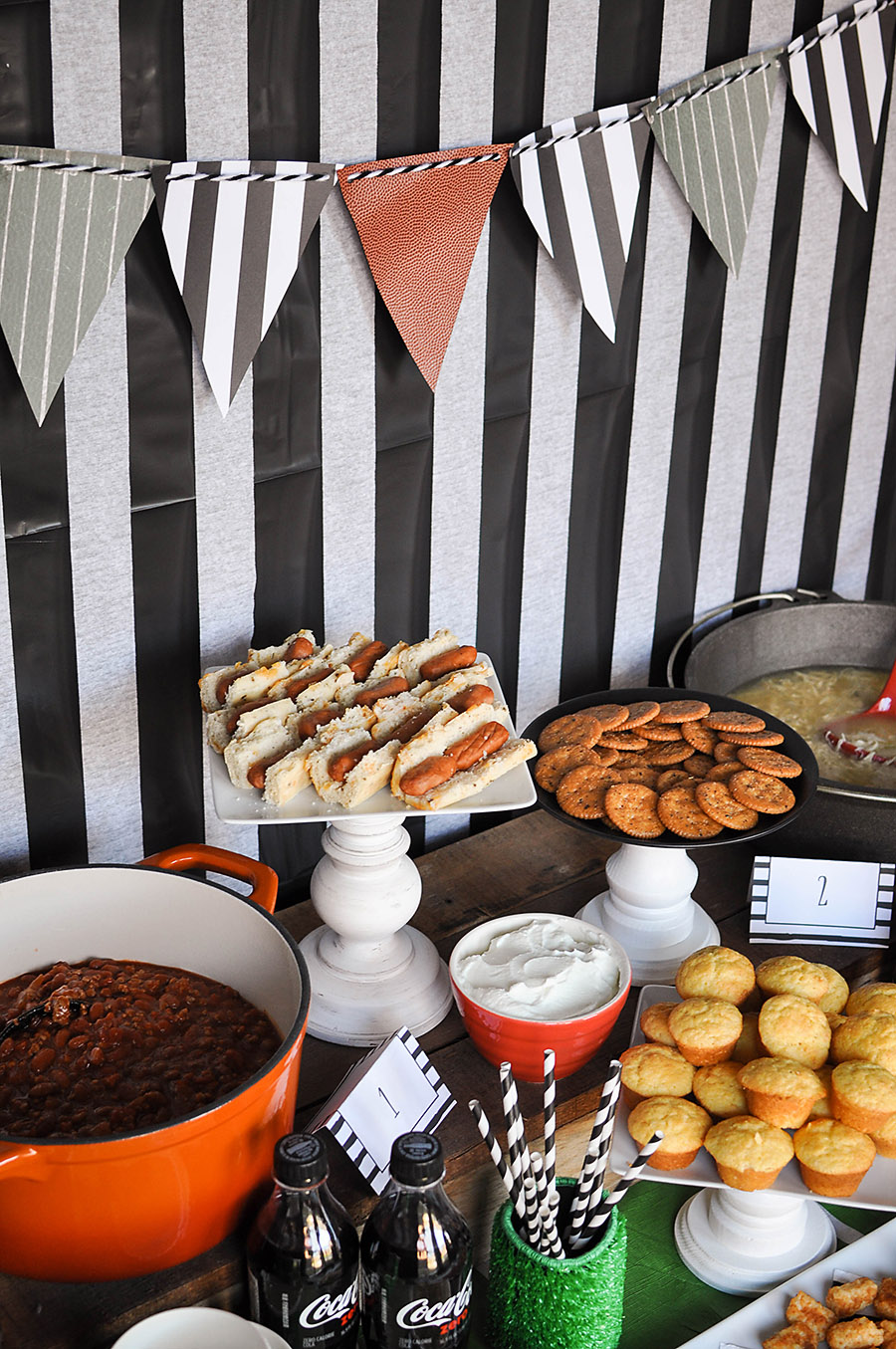 I hope you like this Chili Cook Off Tailgate Party as much as I do!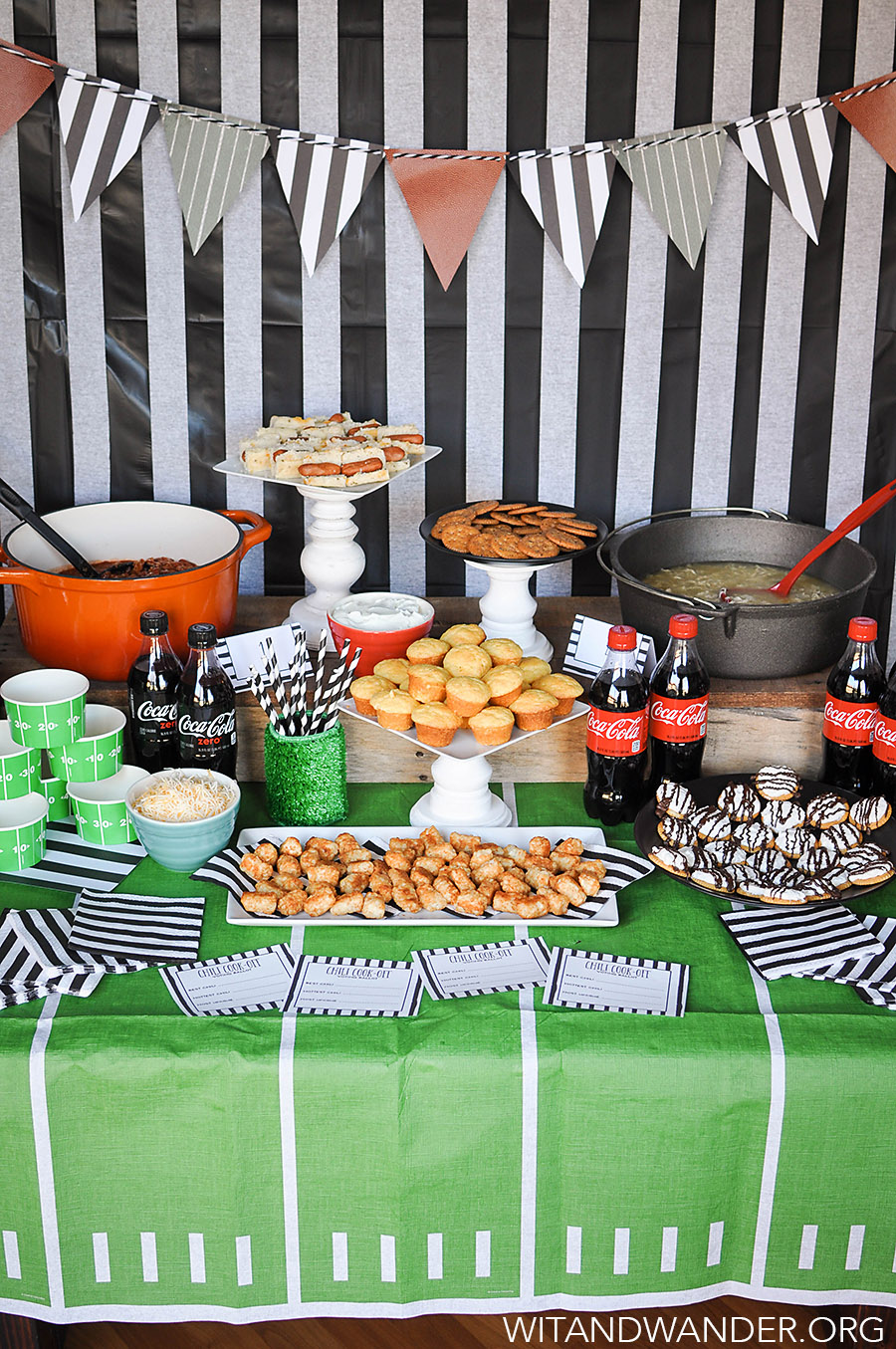 If you like it, be sure to share it with your friends on Facebook or Pinterest. Do you have a top secret chili recipe? If not, share your favorite in the comments below!

—
Like what you see on our blog? Join our mailing list to receive emails with freebies, projects, coupons and decor ideas to help you live a creative and joy-filled life. You can also follow us on Facebook, Twitter and Pinterest.