I originally shared these Crockpot Coca-Cola Meatballs in the Vintage Football Party, but they are my go-to recipe for meatballs. Since the big game is coming up, I just had to share them again. They are so easy with just 3 ingredients and 5 minutes of prep time. Plus they are made in a slow cooker, so they are hands-off and perfect for a party!
Just combine a can of classic Coca-Cola and your favorite bottle of BBQ sauce in a slow cooker. Then add in a bag of frozen meatballs and cook on high for about 3 hours.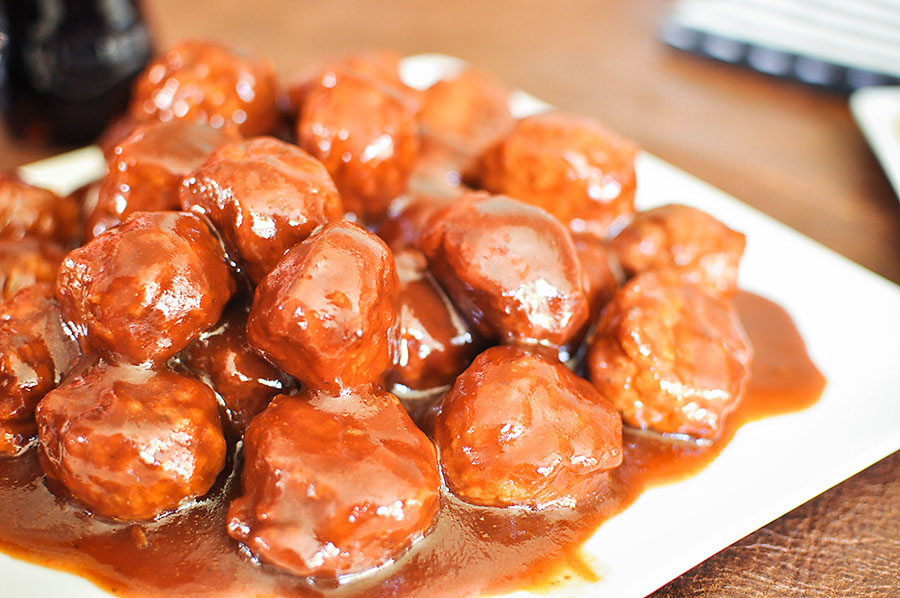 Here's the full recipe:
Crockpot Coca-Cola Meatballs
2017-01-23 15:21:10
Ingredients
1 can of classic Coca-Cola
1 bottle of BBQ sauce
1 bag of frozen meatballs (about 50 meatballs)
Instructions
Mix together the Coca-Cola and BBQ sauce in the slow cooker.
Add the frozen meatballs.
Cook on HIGH for 3 hours, or until meatballs are cooked through.
Serve warm.
Our Handcrafted Life http://ourhandcraftedlife.com/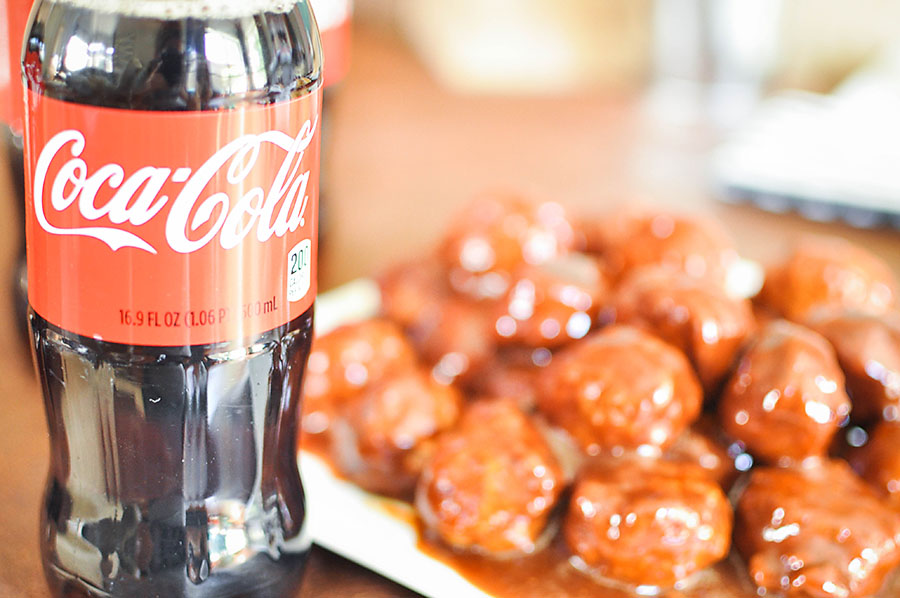 Do you have a favorite recipe for Crockpot meatballs? Share it in the comments below!