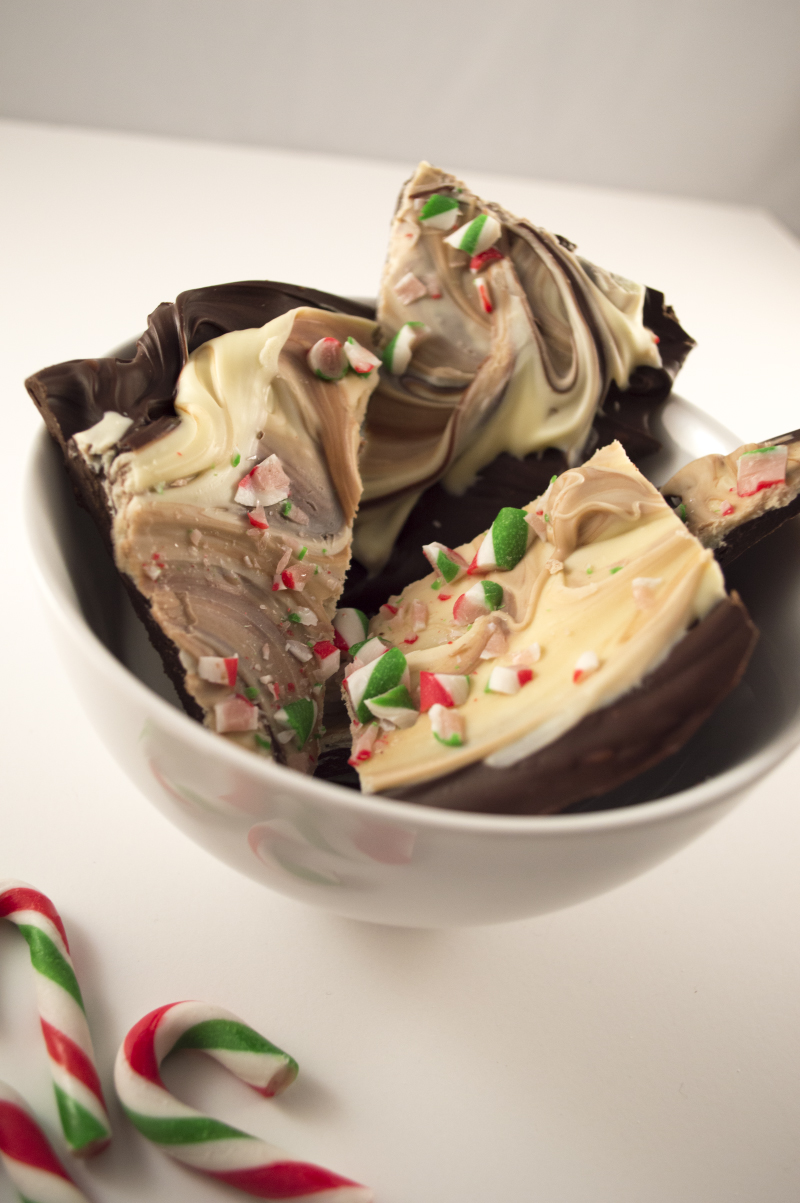 In my household, it's finally feeling like the holidays. My nieces' winter break is off to a great start. I'm getting frequent visits from them and of course, it's making my home feel that much cozier.
Right now, the best thing about my nieces is that they love to keep busy. It's relieving to know that they're not always connected to a tablet or smartphone. Now, don't get me wrong: they're technologically-inclined and it's rather impressive. Still, they prefer other activities like crafts, baking and playing outdoors rather than taking selfies on social media.
As comforting it is to know my little ones aren't continuously connected, it does get rather difficult to keep up with all of their energy. Since winter break has commenced, they've been begging to help out in the kitchen. It's hard for me to say no, so I've been coming up with recipes that they could easily assist me with.
My take on Peppermint Bark uses minimal ingredients. My nieces loved putting it together because of the simplicity in its procedure and delicious results.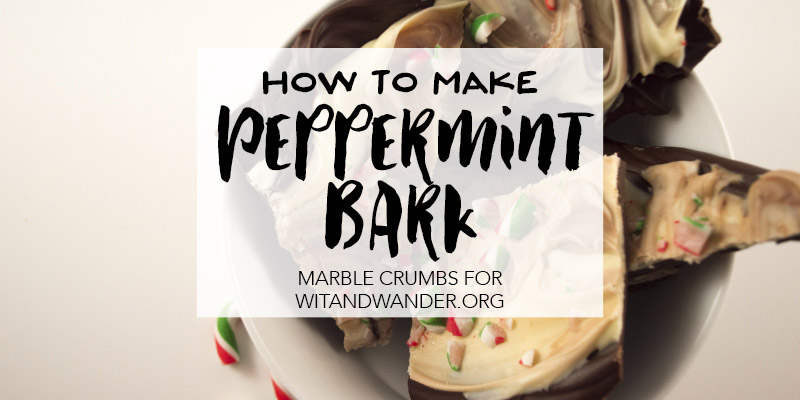 Peppermint Bark
10 ounces (300 grams) milk chocolate chips
8 ounces (225 grams) white chocolate chips
8-10 mini candy canes
1 tsp peppermint extract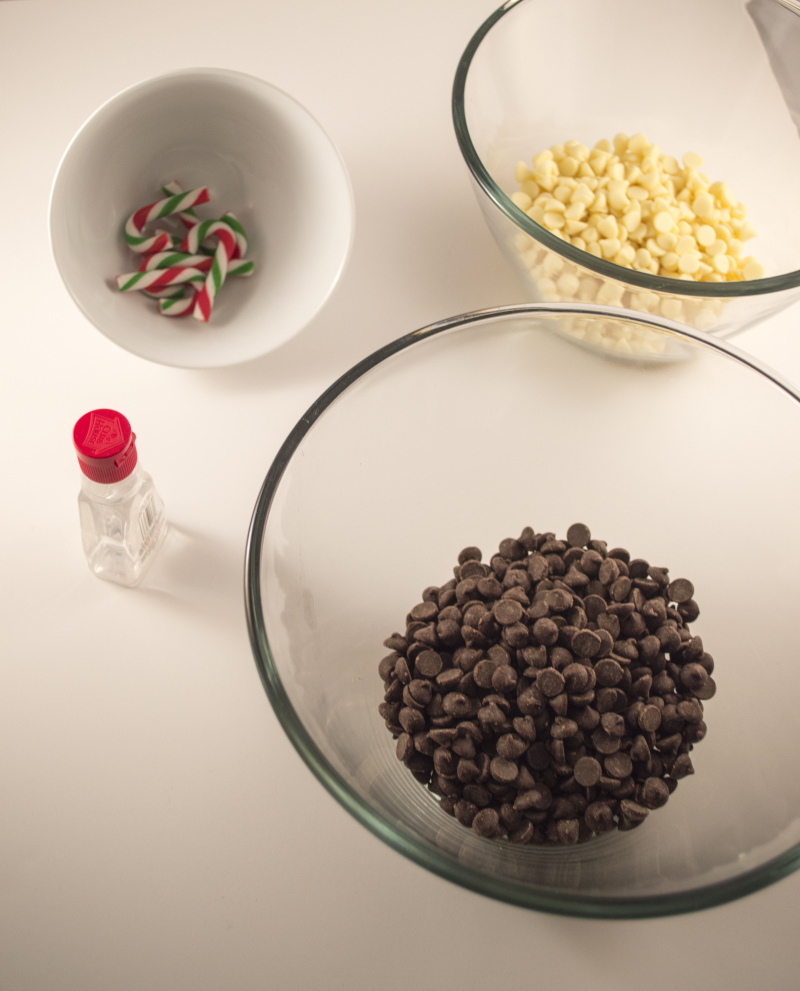 To start, line a baking sheet with parchment paper and set aside. Place your candy canes in a zip-lock bag and roll the bag over with a rolling-pin. You will want to crush the candy but not turn it into powder. (Large chunks of candy cane are always ideal for peppermint bark!)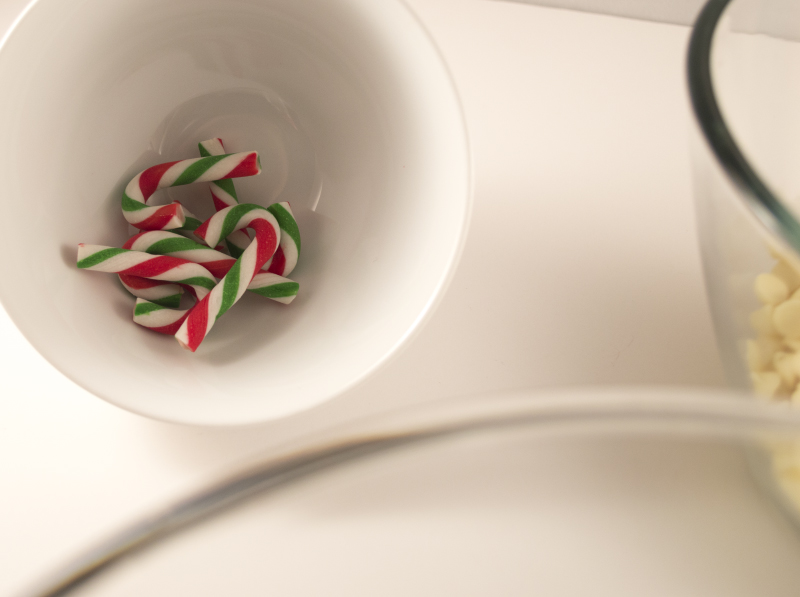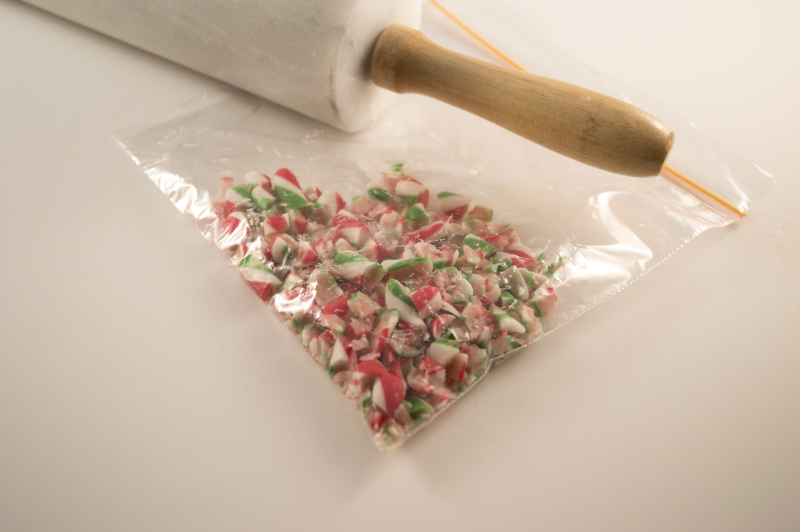 In a microwave-safe bowl, melt your milk chocolate chips in 30 to 40 second intervals, until completely melted. After the first heating interval, pour in your peppermint extract and mix.
Once your milk chocolate chips have completely melted, pour on your lined baking sheet. Spread around with a spatula.
In another microwave-safe bowl, melt your white chocolate in 30 to 40 second intervals. Once melted, pour on top of your milk chocolate. Spread even with a spatula. Allow for both chocolates to mix to create a marbled look.
Sprinkle on your candy cane chunks. Let set in the refrigerator for about 30 minutes.
Once set, break bark into pieces. Serve and enjoy.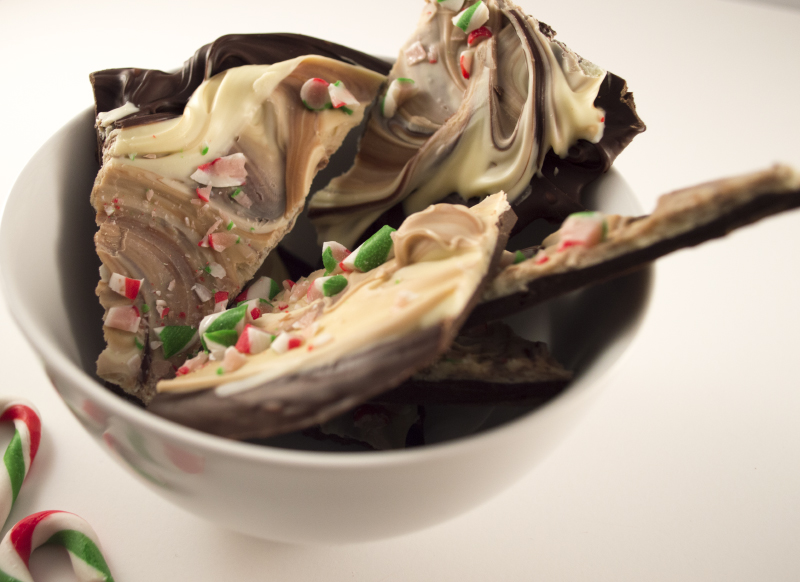 My favorite part about this park is the subtle flavor coming from the peppermint extract. I'm not one for extremely sweet desserts, so this flavoring really offsets the sweetness coming from the chocolate chips.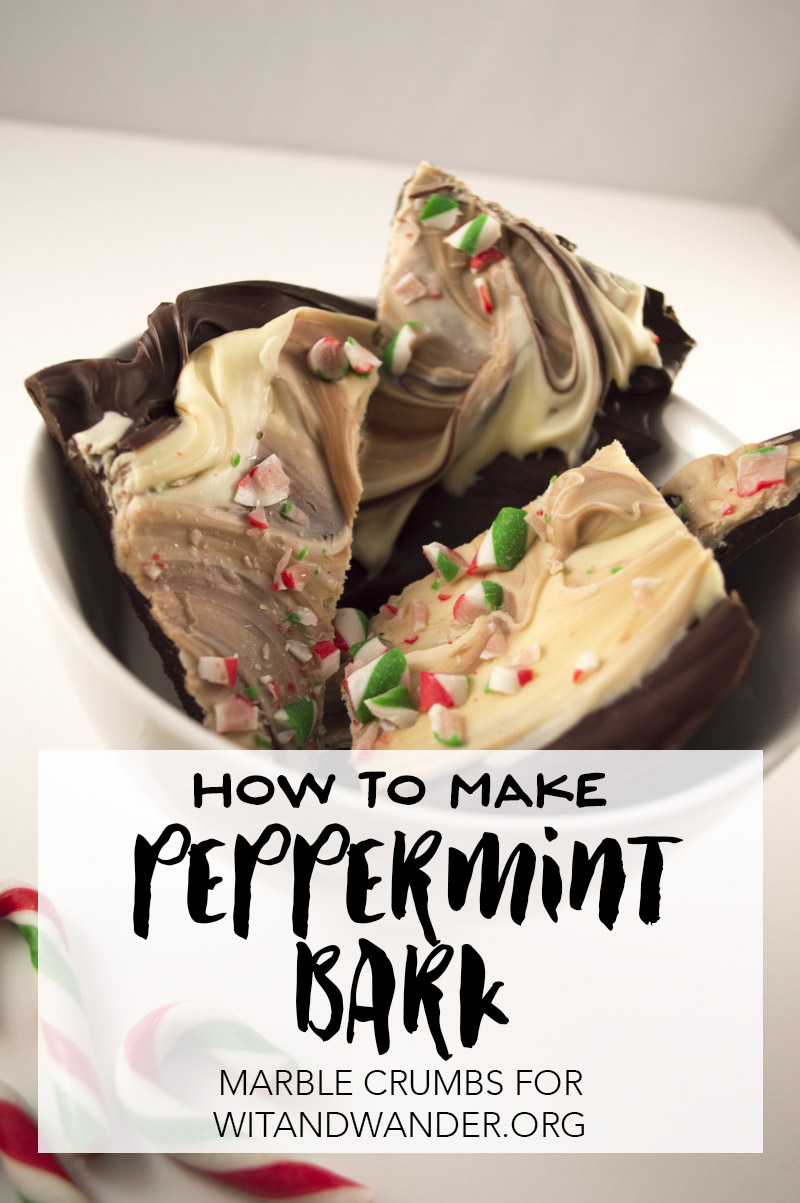 What are your baking plans for the holidays? Have your kids started their winter break yet? Let me know in the comments below!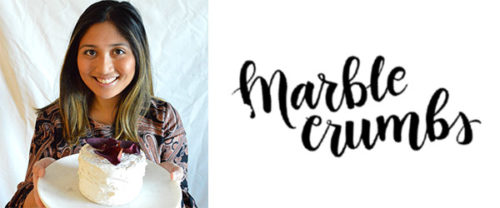 Lisa Favre is the food blogger behind Marble Crumbs and the lifestyle editor of Fabulous Habits. The ultimate family gal, Lisa takes pride in being a wife, mother, daughter and auntie. You can usually find her in the kitchen developing recipes or scouring the web for the next-best makeup tutorial.
Subscribe to the Newsletter for Free Updates
Subscribe to get DIY projects, recipes, and tips to live simply and create beautiful things delivered right to your inbox.