How to make a trio of simple and beautiful Rae Dunn inspired Flower Pots with DIY Chalk Paint for less than $7.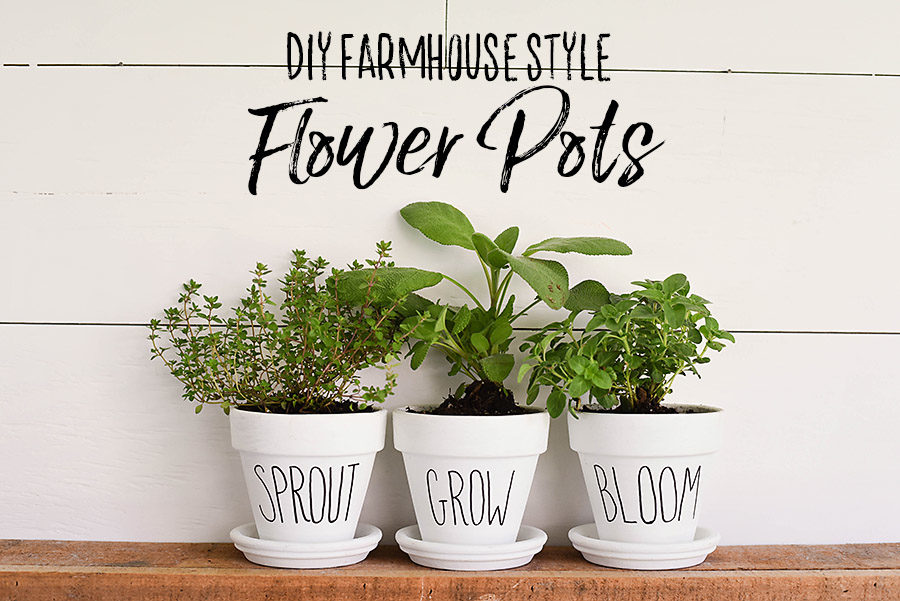 I was recently looking for some flower pots for my kitchen and I fell in love with the style of Rae Dunn pottery. It's simple and understated, but also cute and quirky. I love that they are mostly white and look plain until you get closer to read what they say. That charm just adds a fun element of depth to the design.
Well, the problem with Rae Dunn pottery is that it's super hard to find! They sell it at places like TJ Maxx and Marshall's, but they sell out very quickly. Sometimes you can find it at boutique stores, but they've often priced it out of my budget.
Eventually I decided we could make some farmhouse style flower pots inspired by the Rae Dunn pottery that would be the perfect solution. When I realized I could do it for less than $10? I was hooked.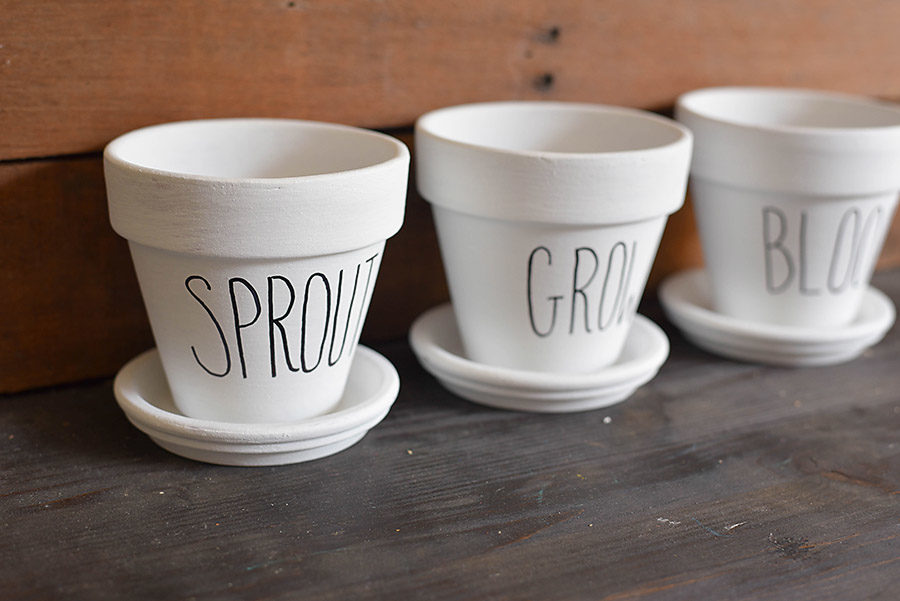 They aren't going to look exactly like Rae Dunn pottery, but they will be simple with a touch of quirky charm – exactly what I was looking for!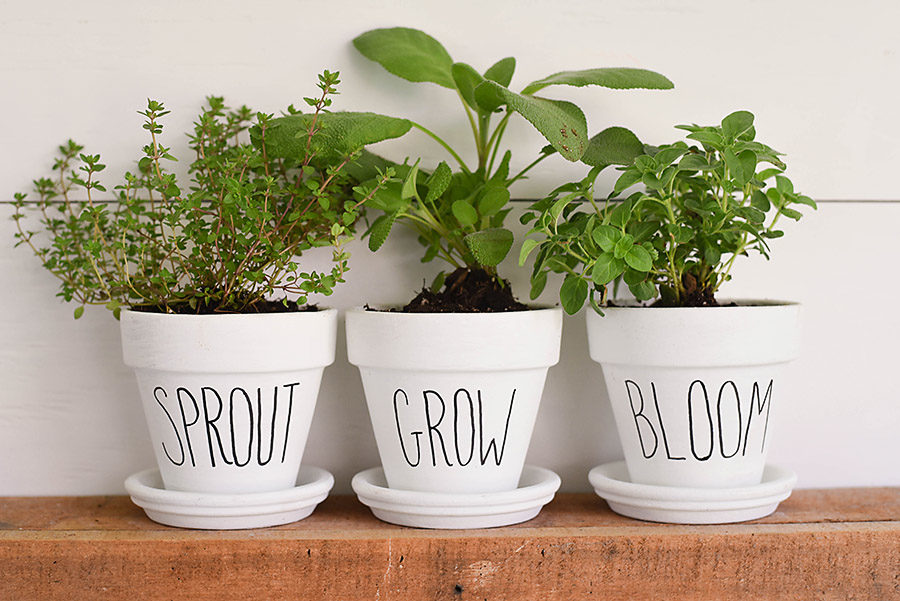 How to Make Farmhouse Flower Pots Inspired by Rae Dunn
To make these simple flower pots, you'll need:
Chalk Paint
Terra Cotta Pots
Terra Cotta Chargers
Sharpie Marker
Paint Brush
Painter's Tape
Plants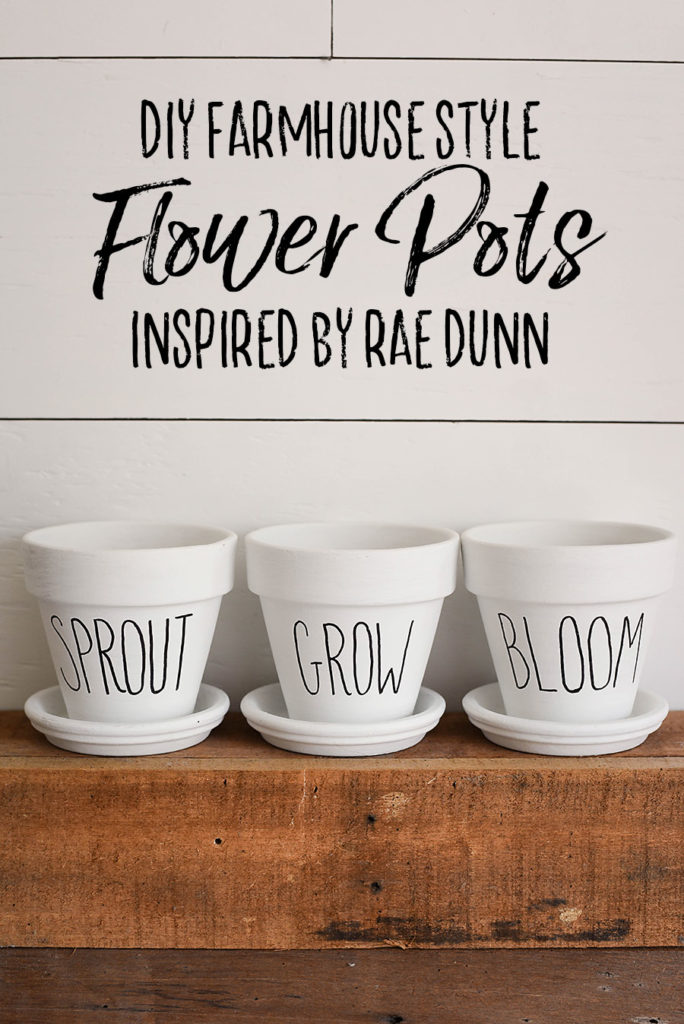 I made a video for those of you who (like me) are visual learners – but don't worry, all the steps are outlined below the video as well.
To make the flower pots, you'll need some chalk paint for a matter finish. If you don't want to shell out $30 for a quart of chalk paint, check out our DIY Chalk Paint recipe here. You could use regular paint like an eggshell or a satin paint, but you might not get the finish you're looking for.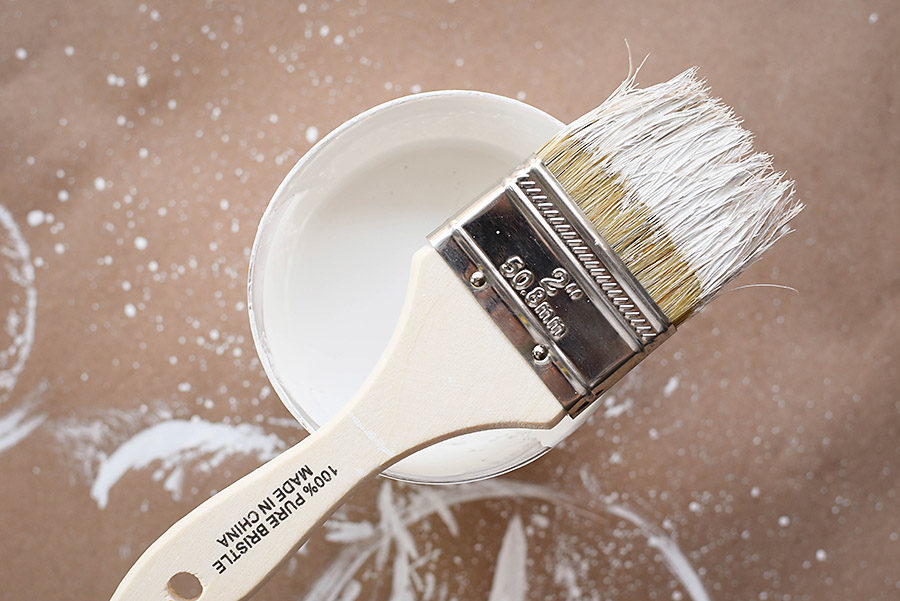 Paint the outside of the terra cotta pots completely. I wanted a more rustic finish, so I didn't mind a few brush strokes or some terra cotta showing through. But feel free to add more coats of paint if you want a more polished look.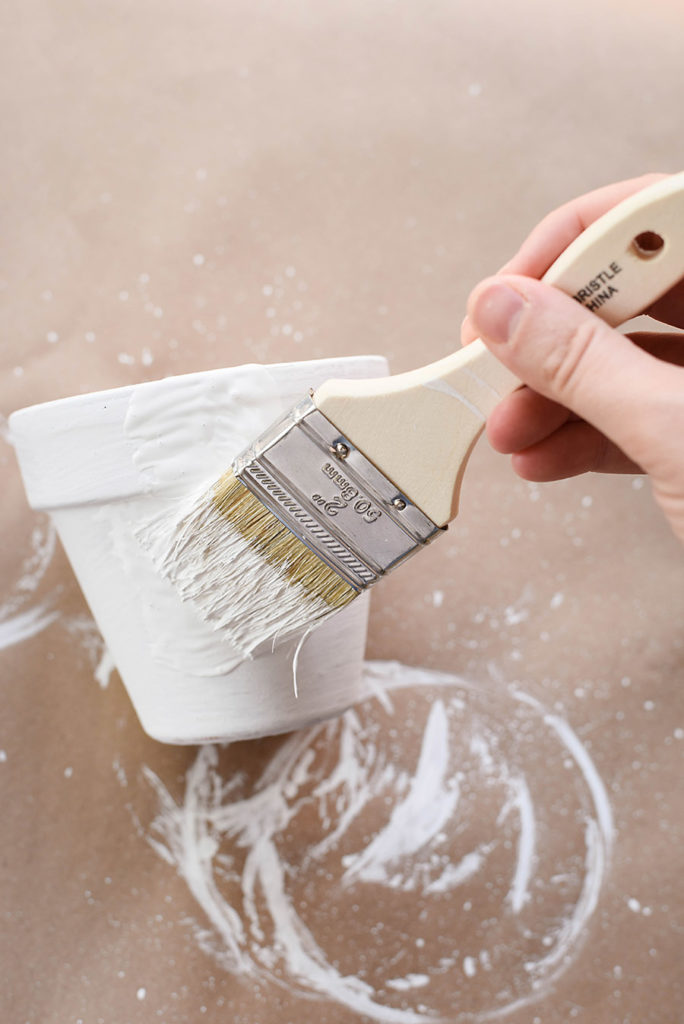 You can paint the whole inside of the pots, but since they will be filled with dirt, you only really need to paint them to where the dirt will cover.
Once the pots have completely dried, wrap some painter's tape around the bottom of the pot. If you make sure the tape skims the table all the way around, you'll get a level writing guide.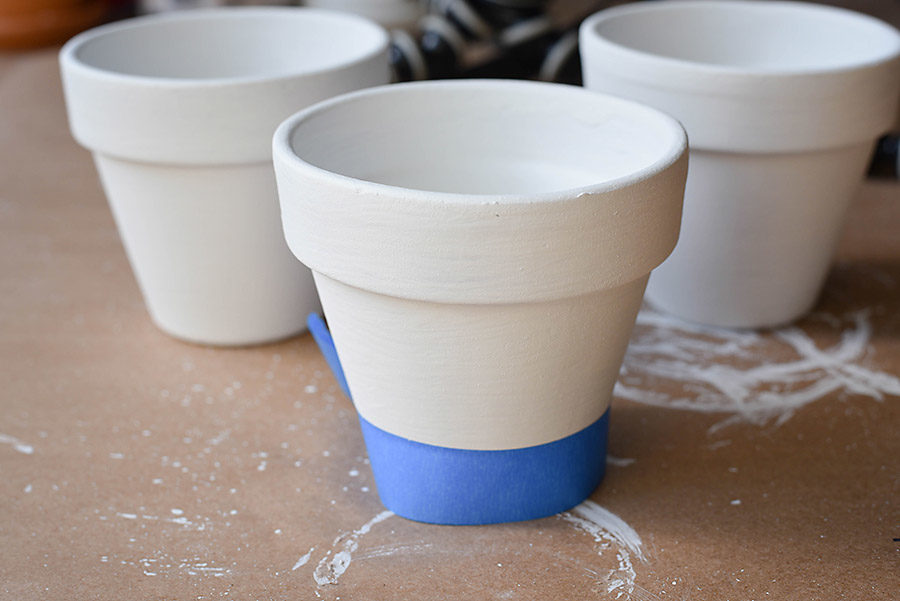 Then add a piece of tape to the top of the pot to make sure your letters are all about the same height.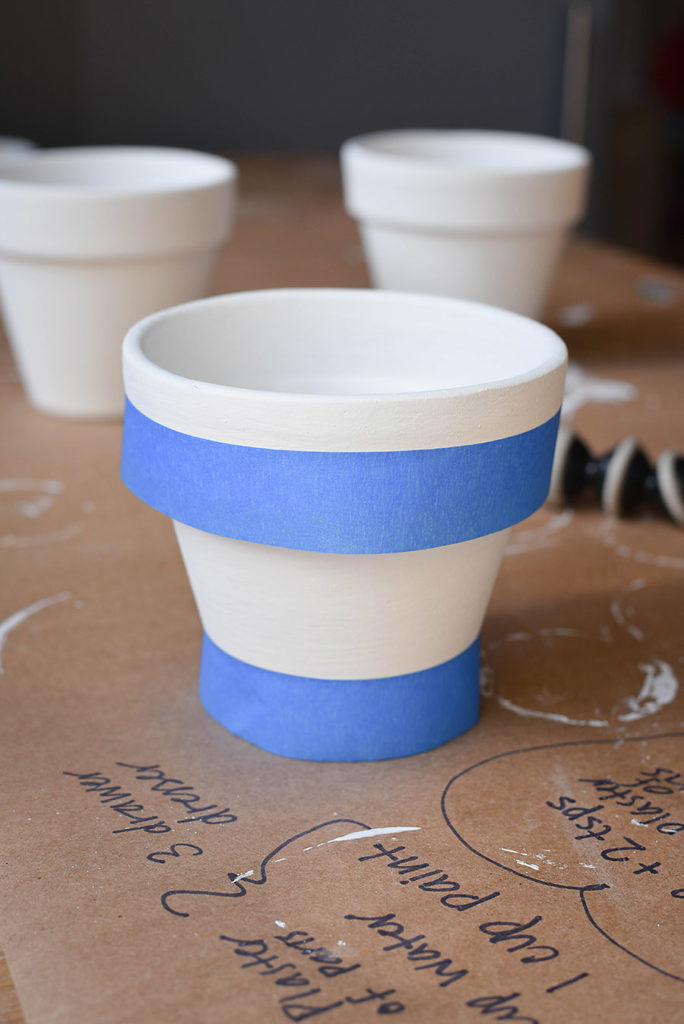 Then choose your words and write them on the pots. The key to achieving that Rae Dunn style is to make the letters tall and skinny. Do a couple of practice runs on a sheet of paper if you're nervous, but don't worry about it too much. If all else fails, you can just paint over them and try again! But really, some quivers in the penmanship are part of the charm.
Then you're ready to plant! For the plants themselves, we picked up some herbs from our local hardware store, but you could also use flowers or even faux plants (I actually love the faux plants at Ikea).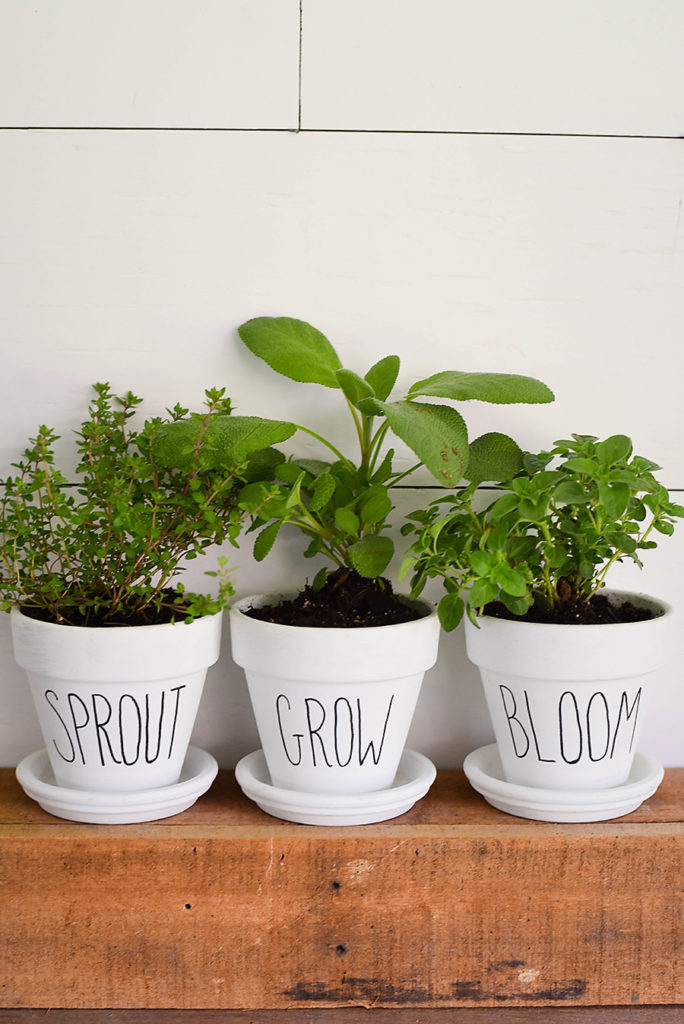 Wouldn't these make a sweet gift for a green thumb? And at less than $10, you really can't beat it.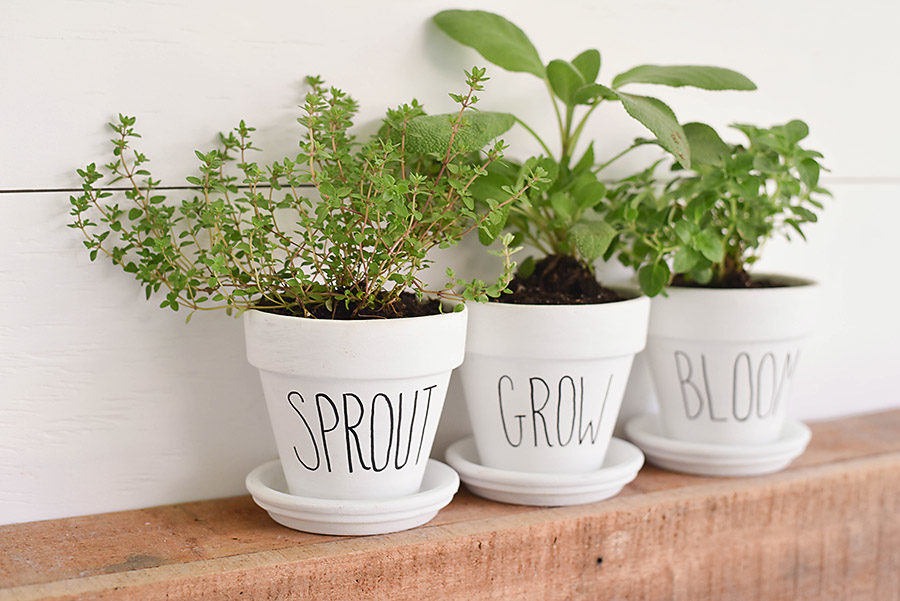 If you want to make this project in the future, make sure to pin it so you can save it for later!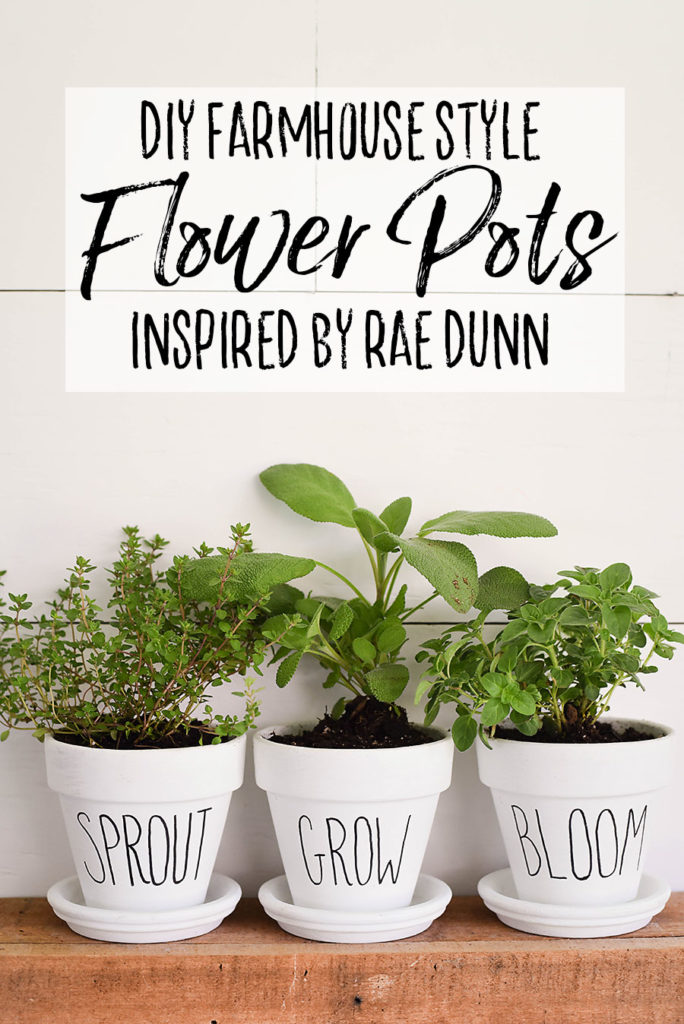 Do you love Rae Dunn pottery? What else would you like to make in this style? Let us know in the comments below!
SaveSaveSaveSave
SaveSave