Make DIY Outdoor Pillow Covers in a farmhouse style using drop cloths and burlap with this easy tutorial for an envelope pillowcase.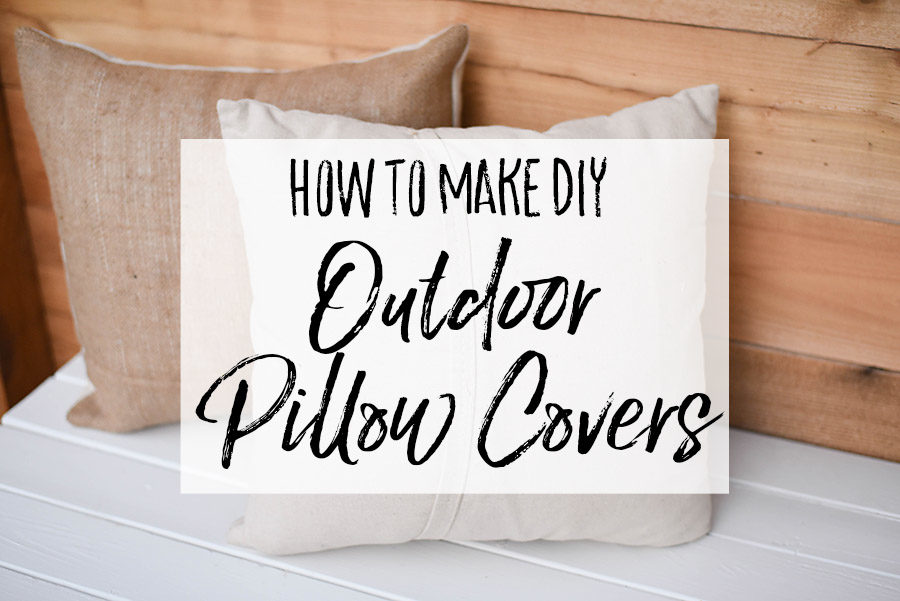 I don't know if you've ever tried to look for outdoor pillows that have a farmhouse style, but let me tell you it's almost impossible! Most of the outdoor pillows have lots of patterns and colors. Those aren't bad, but they aren't exactly the look I was going for.
Ultimately, I decided that I could totally make my own! It's so easy – this would be a great first sewing project or a project to do with the kids.
I grabbed some drop cloth from the hardware store (you know how much I love using drop cloth as a fabric) and some burlap and got started!
Here's a video of the whole process and you can find all the details below:
DIY Outdoor Farmhouse Pillow Shams
You'll Need:
4×5 ft Drop Cloth
18"x18" square of burlap
Coordinating thread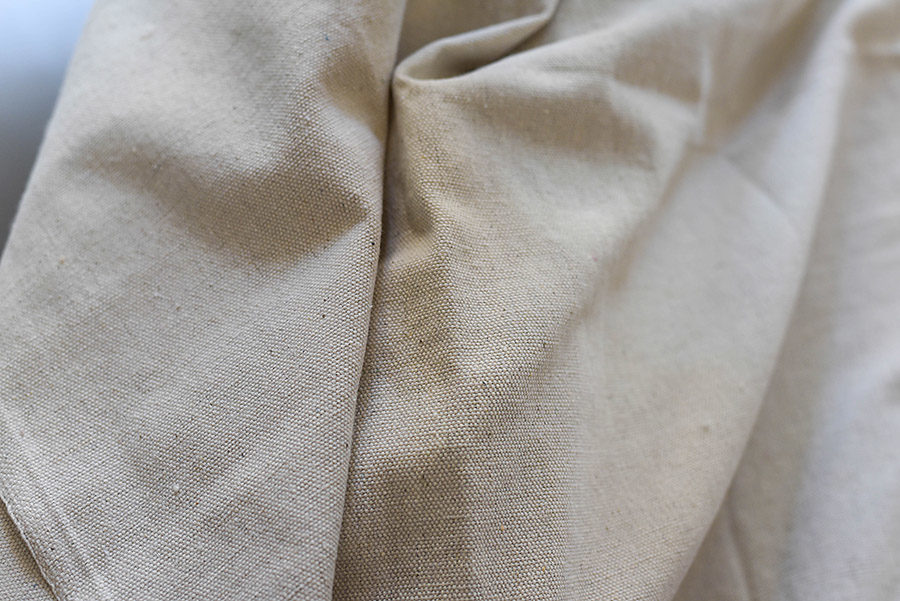 To make the outdoor pillow shams, start by measuring your pillows. I got my pillow inserts on Amazon and though they said they were 18", they actually measured 18 3/4", so I'm glad I measured.
Cut the front piece of your pillow sham to match the measurements of your pillow. Don't add any extra room for seam allowance because you want the pillowcase to be snug.
For the envelope back, I needed to do some math. I took half of my pillow measurement and added 2". My pillows are 18 3/4", so half of that is about 9 1/4". If I add 2", it is 11 1/4".
So, I cut two back pieces that were 11 1/4" x 18 3/4".
I used the edge of the drop cloth fabric to make it easy. If you don't have a pretty edge, just fold over the 18 3'4" edge, press it, and sew down to make sure the pillow won't fray.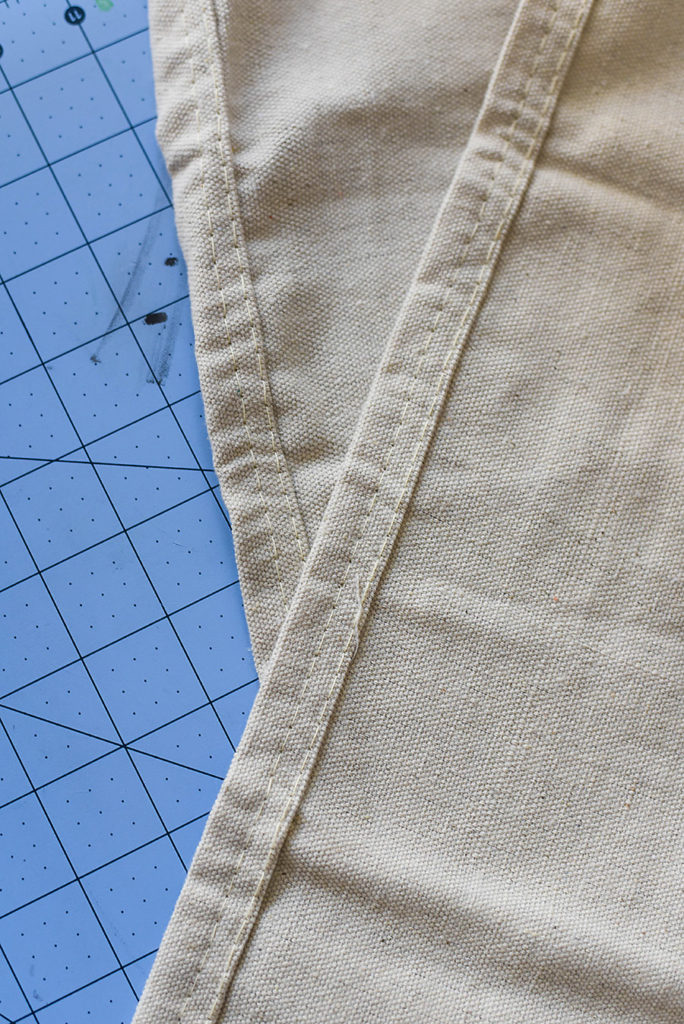 I laid out my pillow case pieces so that the right sides are together and sewed along the outside.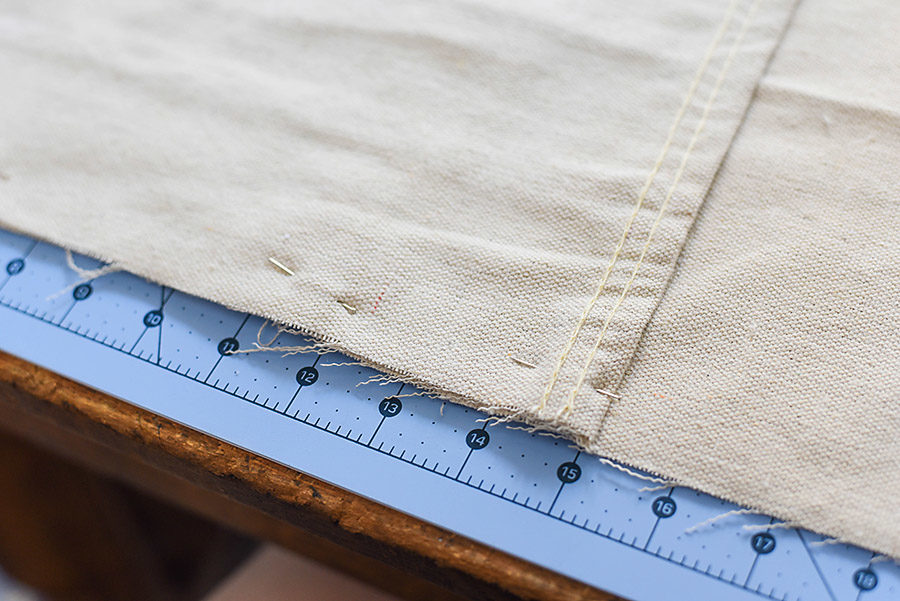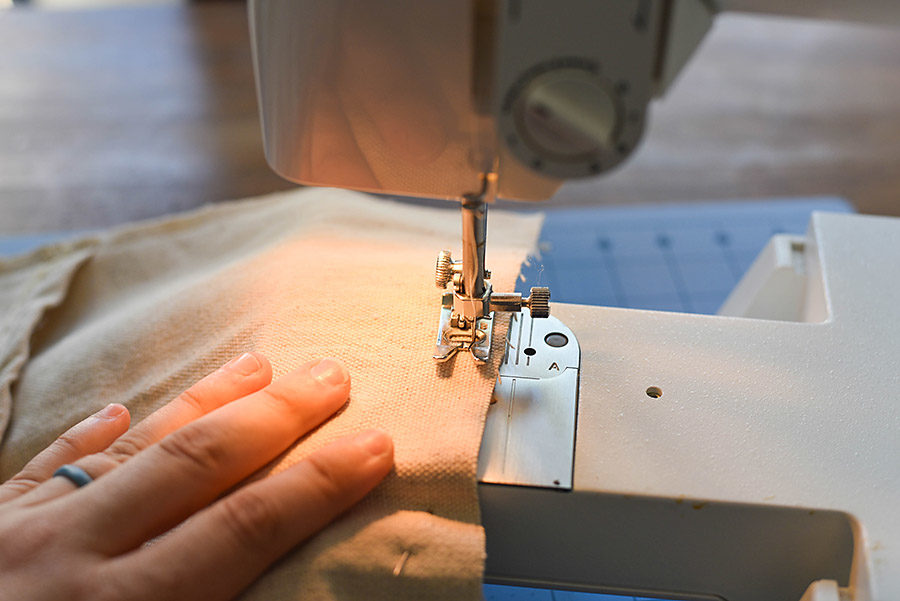 There's no need to leave an opening in the pillowcase because the pillow insert will fit through the envelope opening.
I trimmed my corners to reduce fabric bulk in the corner.
Then I turned the pillow case inside out. I used a ballpoint pen cap to get a sharp corner, but you could also use a wooden dowel or even some scissors if you're very careful.
Then because I wanted these shams to go outside, I sprayed them with ScotchGuard to make them water resistant (although I will still bring them inside when they're not in use).
When they dried completely, I put my pillow inserts inside the shams.
I love these pillows! They're the perfect style, but they will also be functional and durable. Aren't the outdoor farmhouse pillows so cute?
I just love the envelope opening – especially with the edge of the drop cloth. I love that I can change out the pillow cases whenever I want to!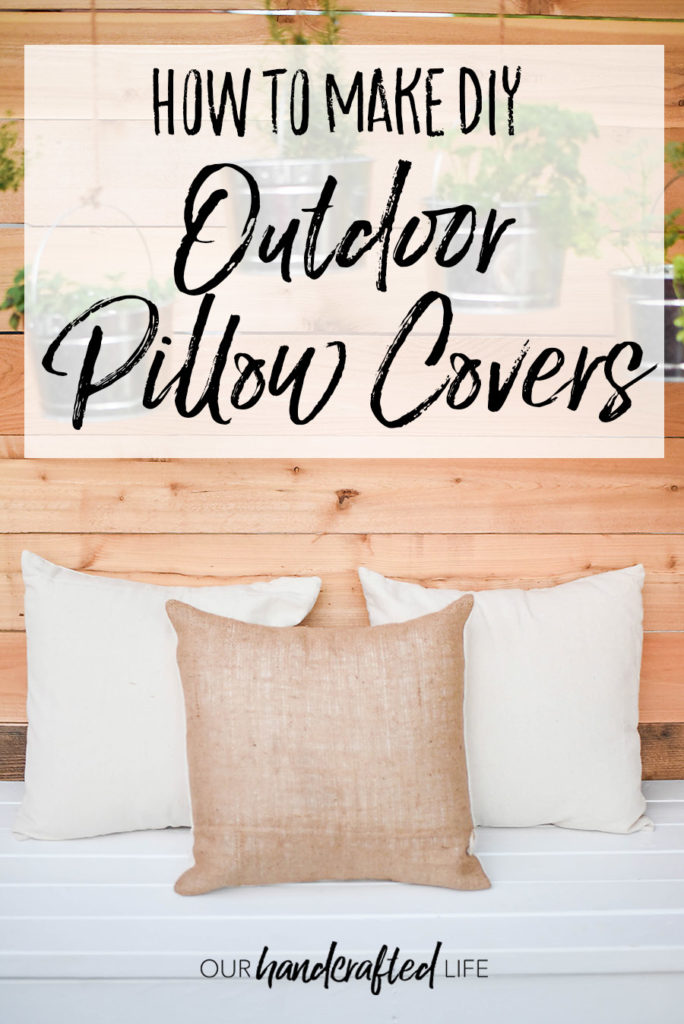 I can also take them off to toss them in the washing machine if one of my kids decided to make a mud pie on top of it (which would NEVER happen, of course…)
I have a couple more blog posts in the DIY Backyard series, so be sure to subscribe to our e-mail newsletter to get updated when the new posts are up! And let me know in the comments below what kind of pillow you want for your backyard.
Subscribe to the Newsletter for Free Updates
Subscribe to get DIY projects, recipes, and tips to live simply and create beautiful things delivered right to your inbox.