Chalk Paint is a DIYers best friend mainly because sanding is every DIYers worst enemy! Learn to make your own DIY Chalk Paint for a fraction of the cost of popular brands.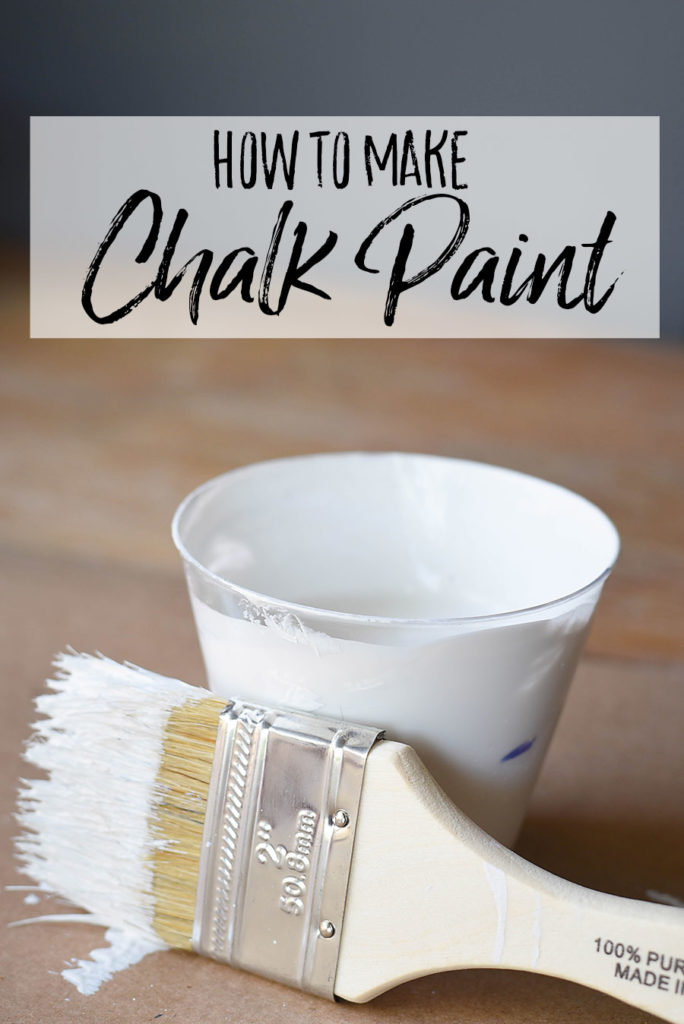 Chalk Paint is a fantastic product. You can paint furniture without sanding, easily distress it to give your piece a vintage look, and it has that gorgeous matte, chalky finish. The problem is it can be pretty expensive. For a boutique name brand, you might pay $35 a quart or more.
This chalk paint covers just as well as the high end brands, but it costs a lot less. I have used this paint to cover an entertainment center covered with veneer, stained wood table legs (without sanding it first), and terra cotta pots. I love this stuff!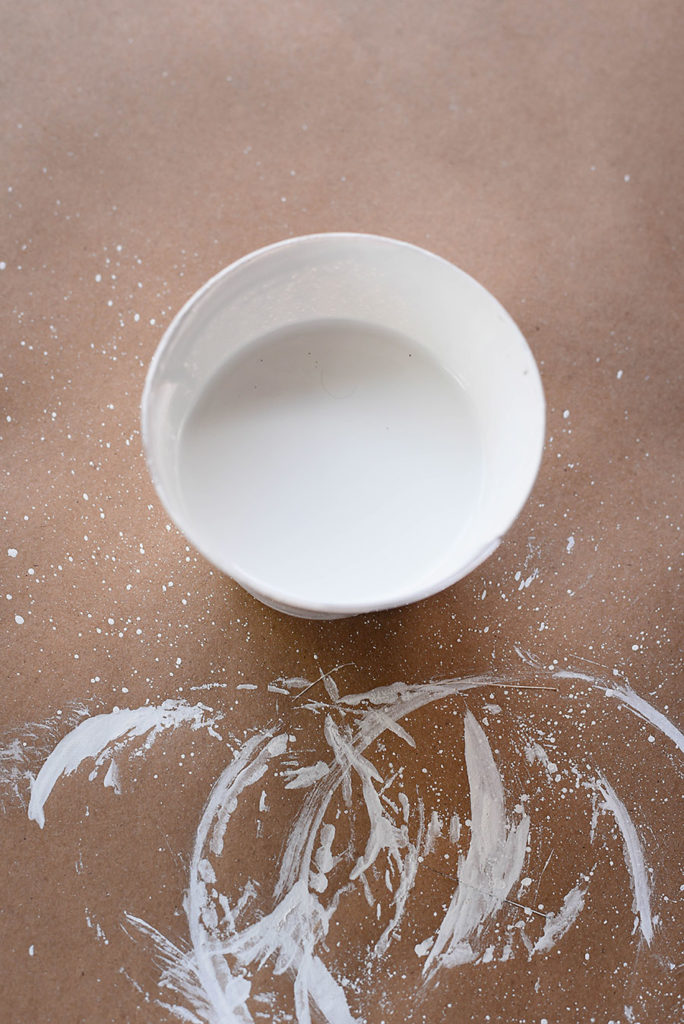 My only problem is once I mix up some paint, I want to use it all so I'll go searching through our house looking for more things to paint! But that's probably just me…
How to Make The Best DIY Chalk Paint
To make chalk paint, you'll need: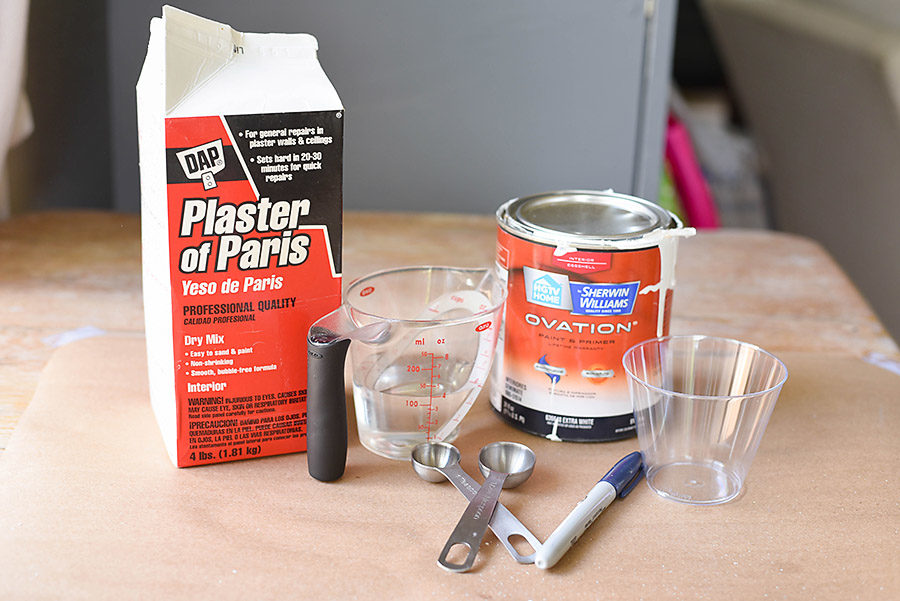 1/3 cup of Plaster of Paris
1/3 cup of water
1 cup of flat latex paint.*
*You can use any color of paint, but choose a water-based (latex) flat or eggshell paint (not a glossy finish like satin, semi-gloss, or hi-gloss).
First, mix together the Plaster of Paris with the water until completely smooth. Then add in the paint and mix well. It might take 3-5 minutes of stirring to get the paint completely combined.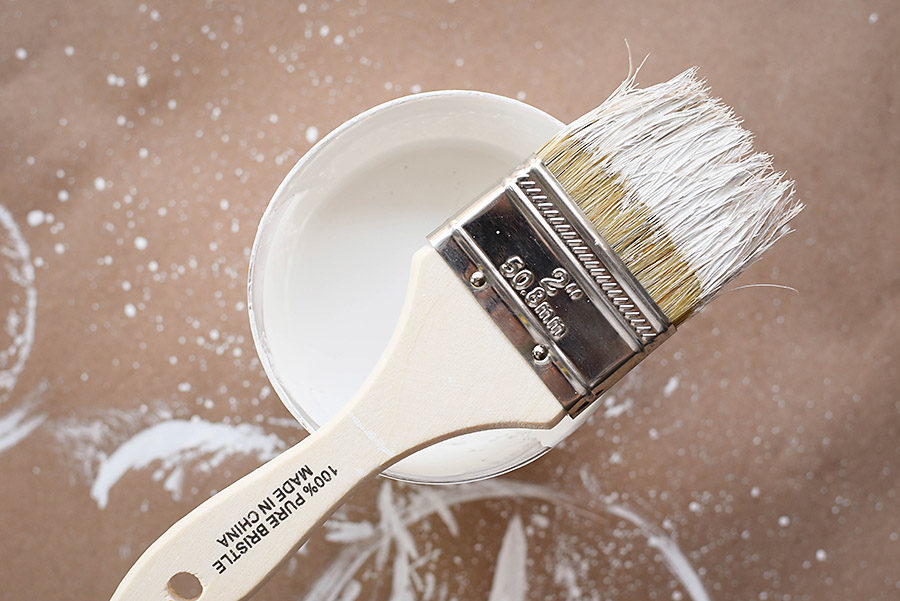 Because of the Plaster of Paris, you can't store this paint (it would harden into a piece of plaster), so only make the amount you plan to use.
To cut this recipe in half, just keep the same proportions. So, a half recipe would be 2 Tbsp. + 2 tsp. of Plaster of Paris, 2 Tbsp. + 2 tsp. of water, and 1/2 cup of paint.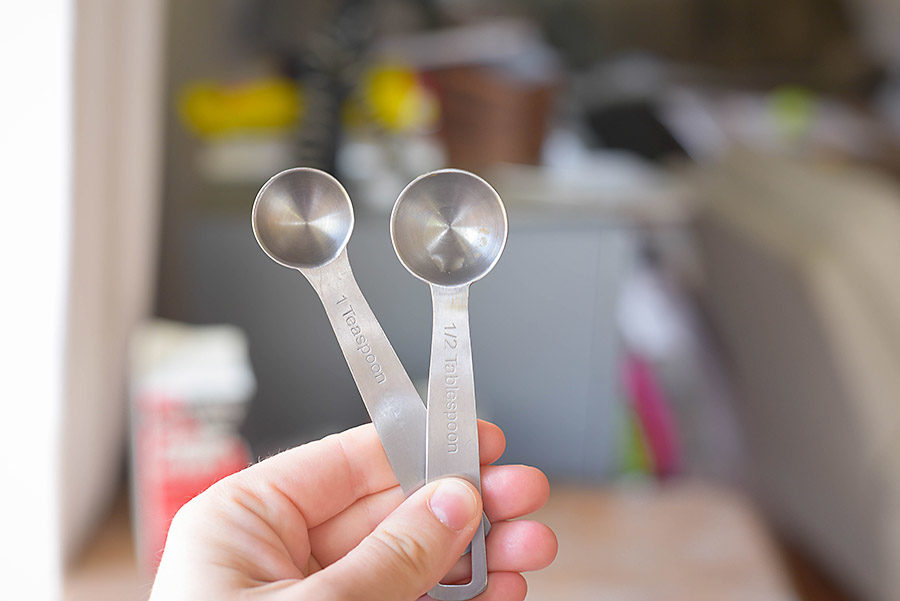 You can't use measuring cups that you plan to use for food, so I like to pre-measure water, pour it into a plastic cup, and mark the measurement on the side of the cup. Then I can pour the Plaster of Paris and the Paint up to the measured marks and save my measuring cups.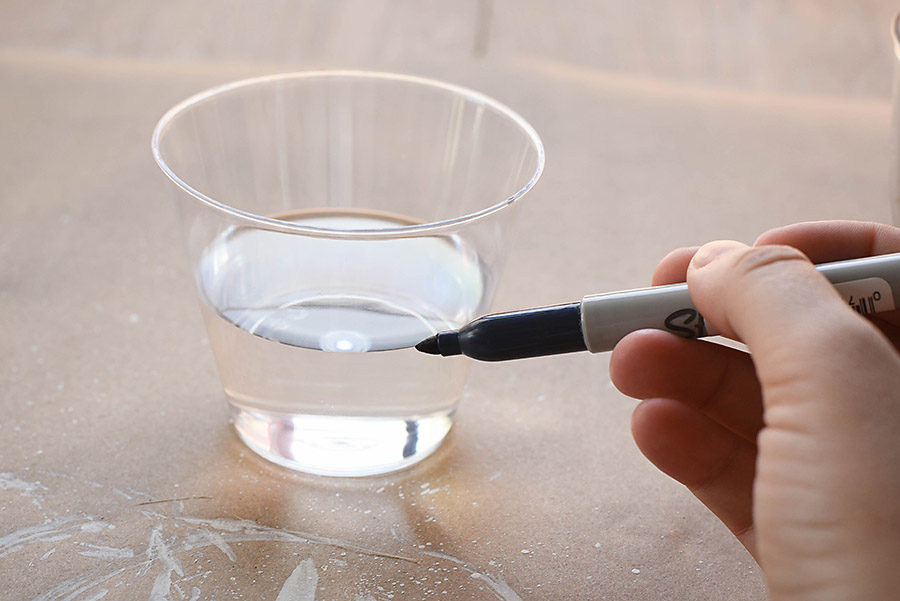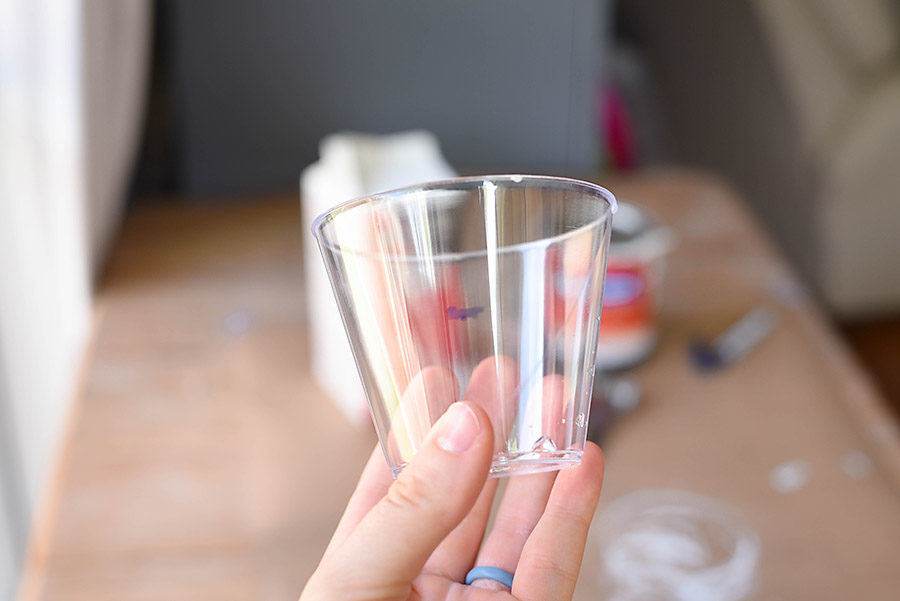 When painting with DIY chalk paint, clean the piece well and allow it to dry before you begin painting. Then work fast because the paint dries quickly.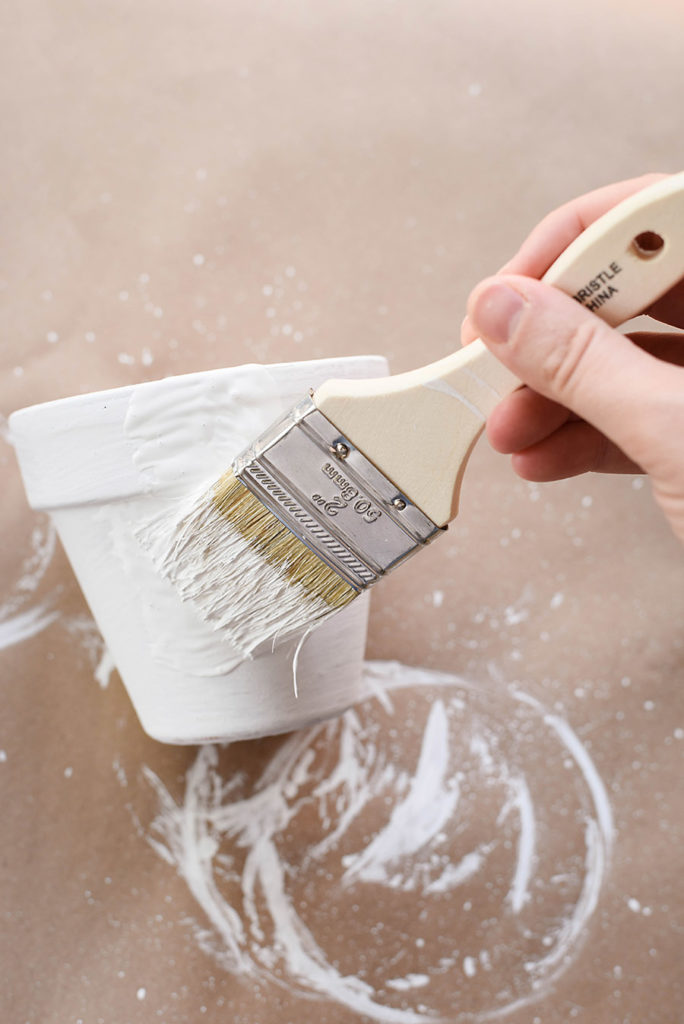 A lot of people will recommend an alternate method using Calcium Carbonate to create DIY chalk paint. While it does make a beautiful finished product, it's hard to find and quite a bit more expensive than Plaster of Paris. It can also leave a grainy finish if it's not mixed in well enough.
I love using Plaster of Paris because it's easy to make, incredibly inexpensive, and it dries hard. You're essentially coating the furniture with a very thin, tinted coat of plaster.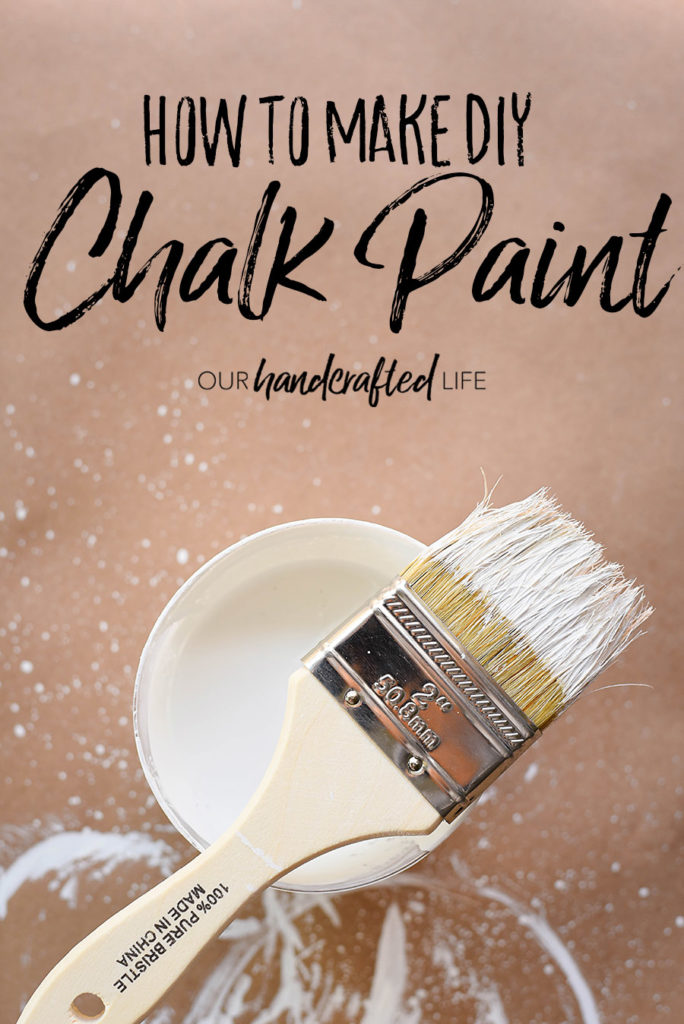 You can easily distress a piece covered in chalk paint by using a sanding block near the corners and edges of the piece after the paint has dried completely.
To finish your chalk painted piece, choose a finisher that doesn't have any gloss. You can use a wax paste or water down polycrylic to 50%. This will protect the paint without adding a glossy sheen.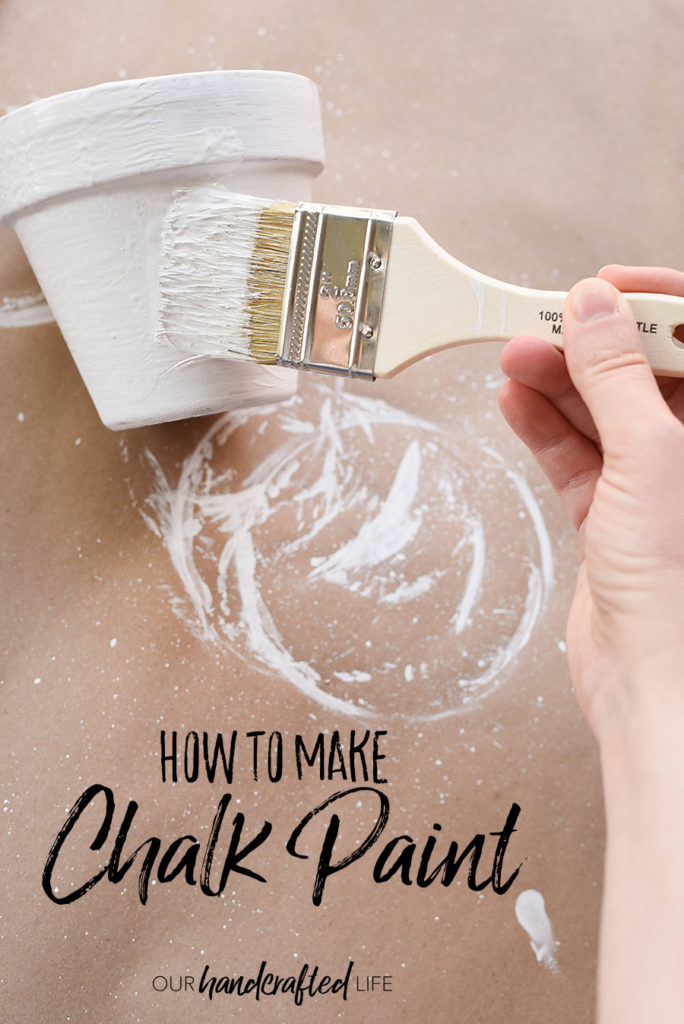 Have you ever finished a piece using chalk paint? I want to see it! Show us your finished product over in our Facebook group – The Handcrafted Collective.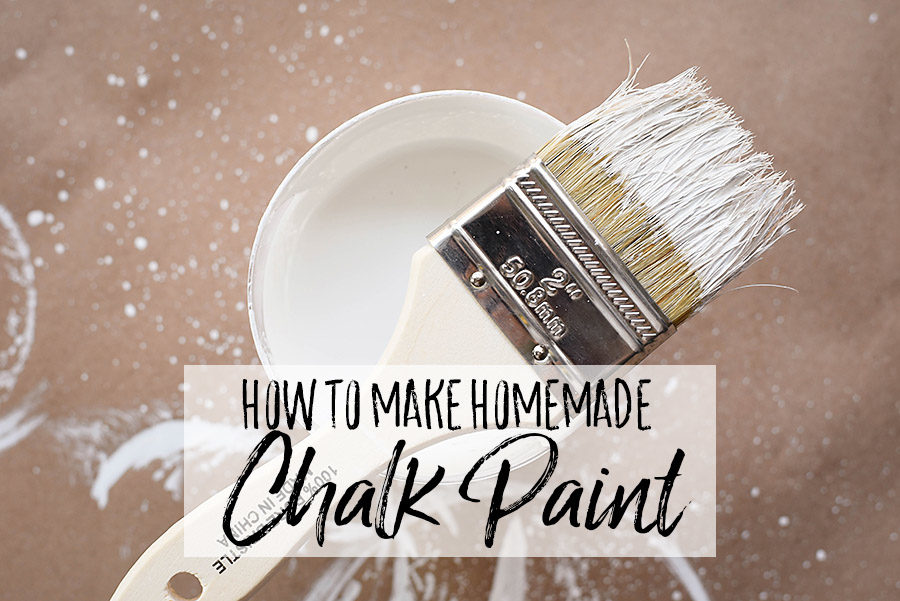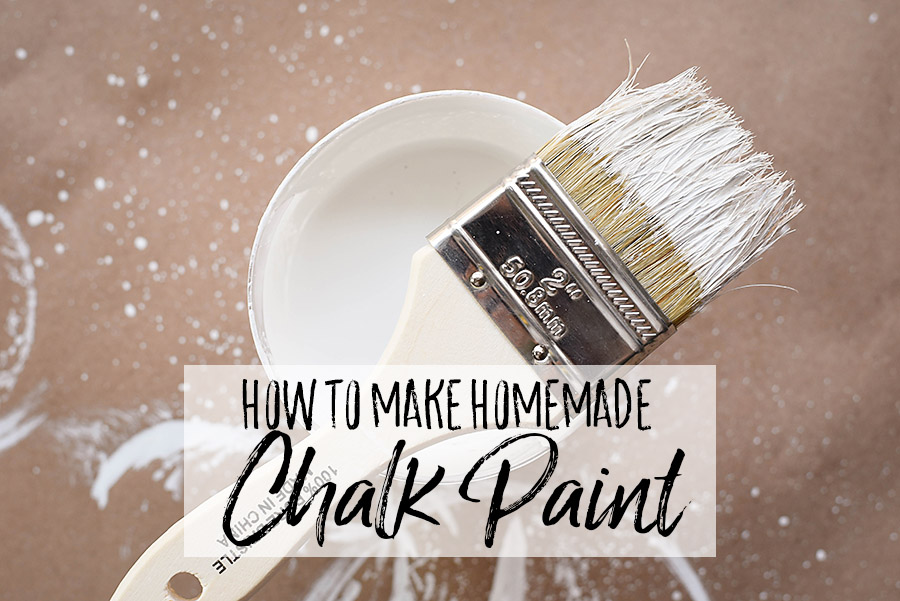 SaveSave