These 10 ways to add farmhouse decor to your backyard will transform your patio from just another place to sit to your favorite "room" in your house!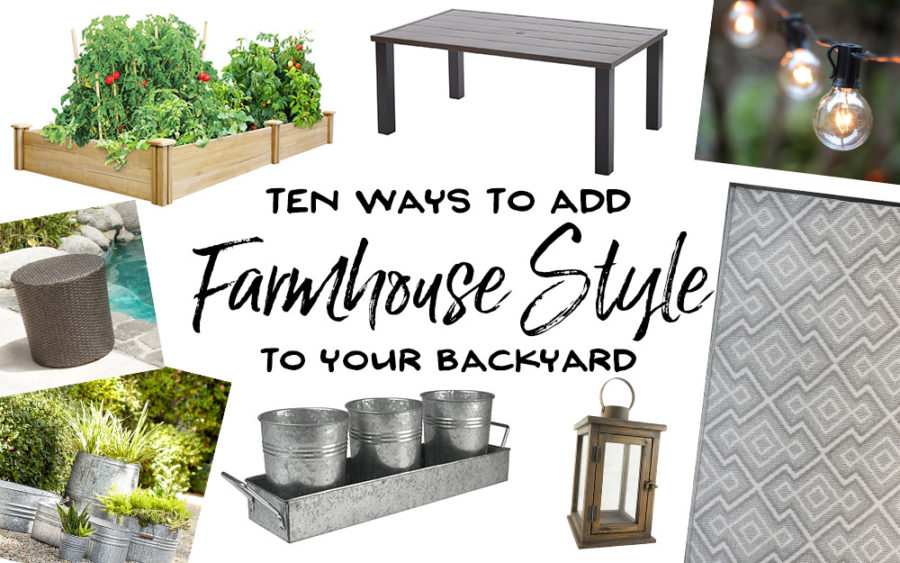 You might know by now, but as much as I wish we had a cottage on a farm in the middle of the country, we live smack dab in the middle of a bustling city. That means I have to bring in touches of farmhouse wherever I can. We are in the process of renovating our backyard, so I've been scouring Pinterest to find ideas. I thought I'd share a few of my favorites with you!
10 Ways to Add Farmhouse Decor to Your Backyard

Greenery
From potted plants to creeping vines, adding more green will make your backyard instantly feel more inviting. You can find beautiful galvanized pots to add even more farmhouse style.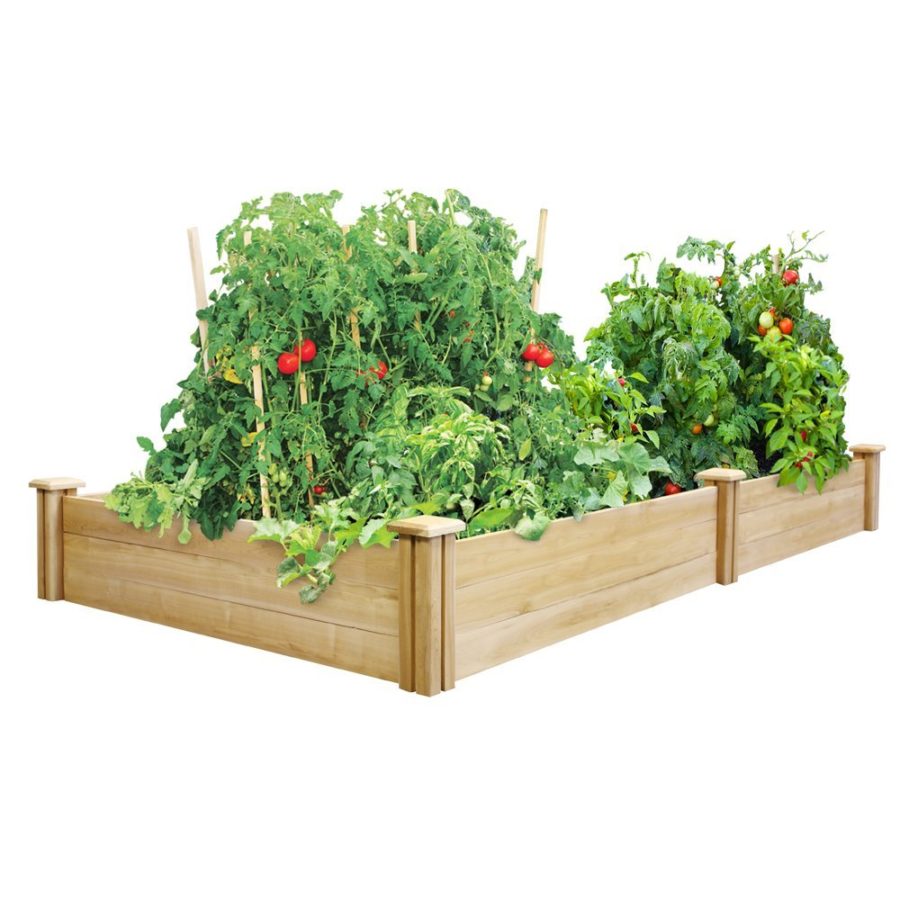 Raised Garden
Of course farmhouse style originated because of the farm! To add a mini farm in your own backyard, consider a raised garden. For a fun twist, you could make a salsa garden with peppers, onions, tomatoes, and cilantro or a pizza garden with tomatoes, garlic, basil, parsley, and oregano.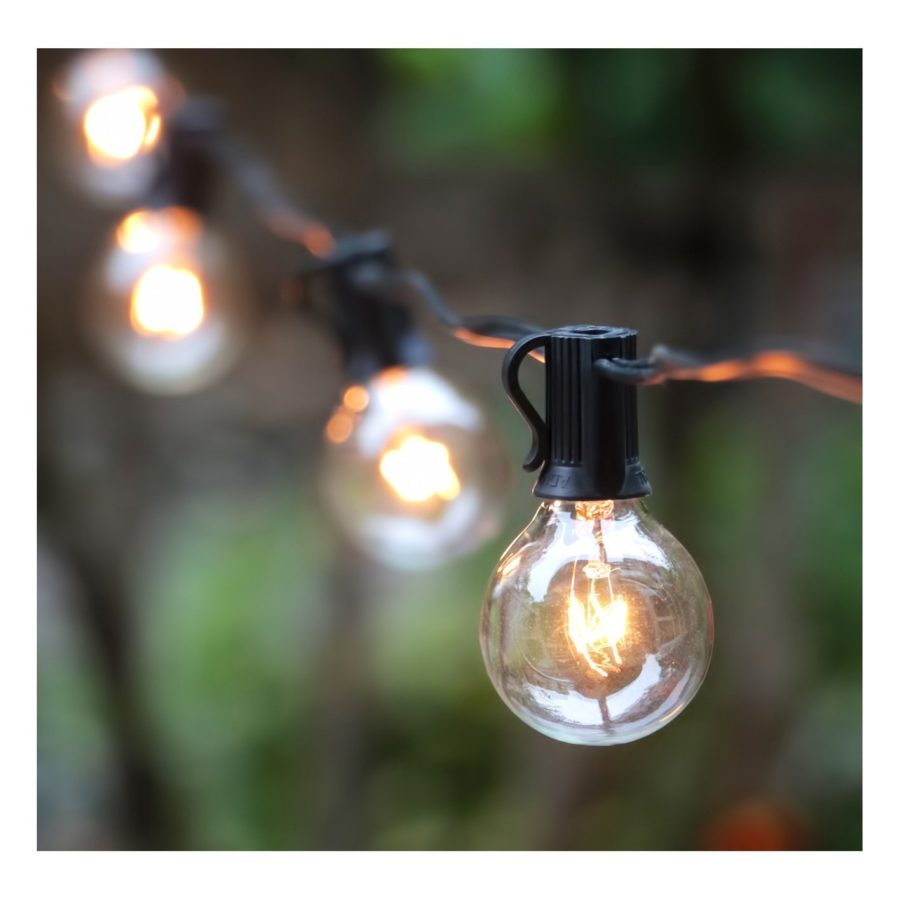 Hanging Lights
Nothing adds to the ambiance of a patio like hanging lights. Like little fireflies dancing in the distance, hanging stringed lights will add a little romance and playfulness to your back patio.
Pillows and Blankets
If you want your patio to be your favorite room (not) in the house, you'll want to add a few gorgeous pillows and blankets. You can snuggle up to watch a backyard movie or just keep warm on a cool Spring night. If you can't find anything you like in the outdoor section, you can make any fabric an outdoor fabric by spraying it with Scotchgard.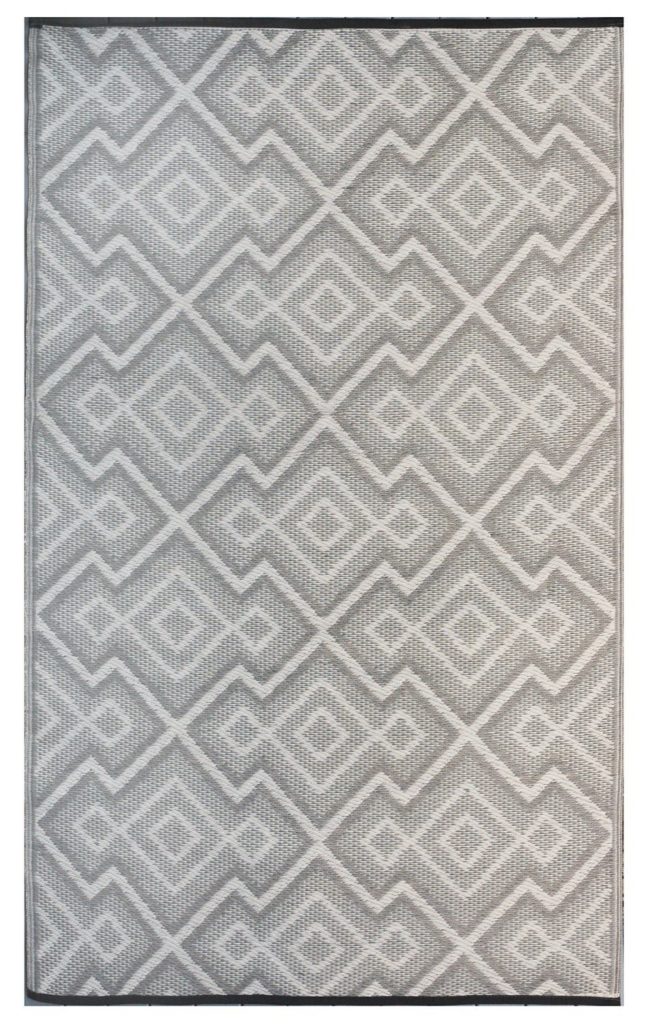 Rugs
Rugs on the back patio? Am I crazy? Well…yes, probably, but not for this! Your back patio can be an extension of your home and add a whole extra room if you'll let it! Just add an outdoor rug and see how it brings the whole space together.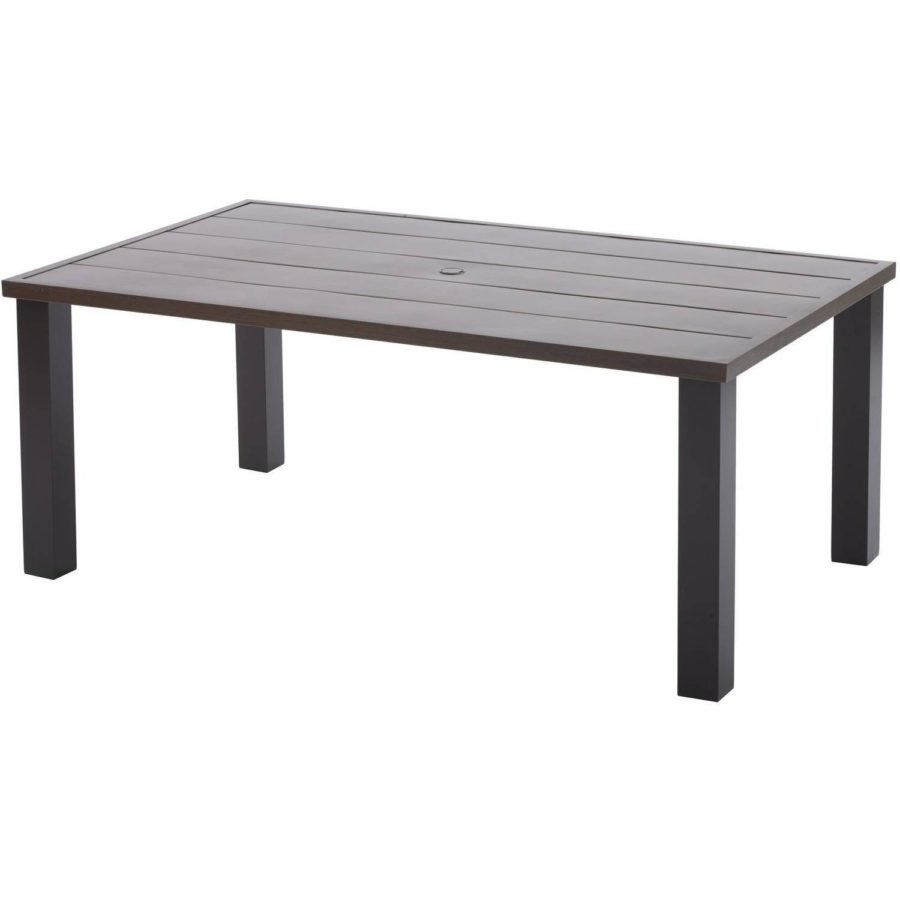 Farmhouse Table
If you have enough space for a dining area outside, nothing says farmhouse quite like a simple and classic farmhouse table.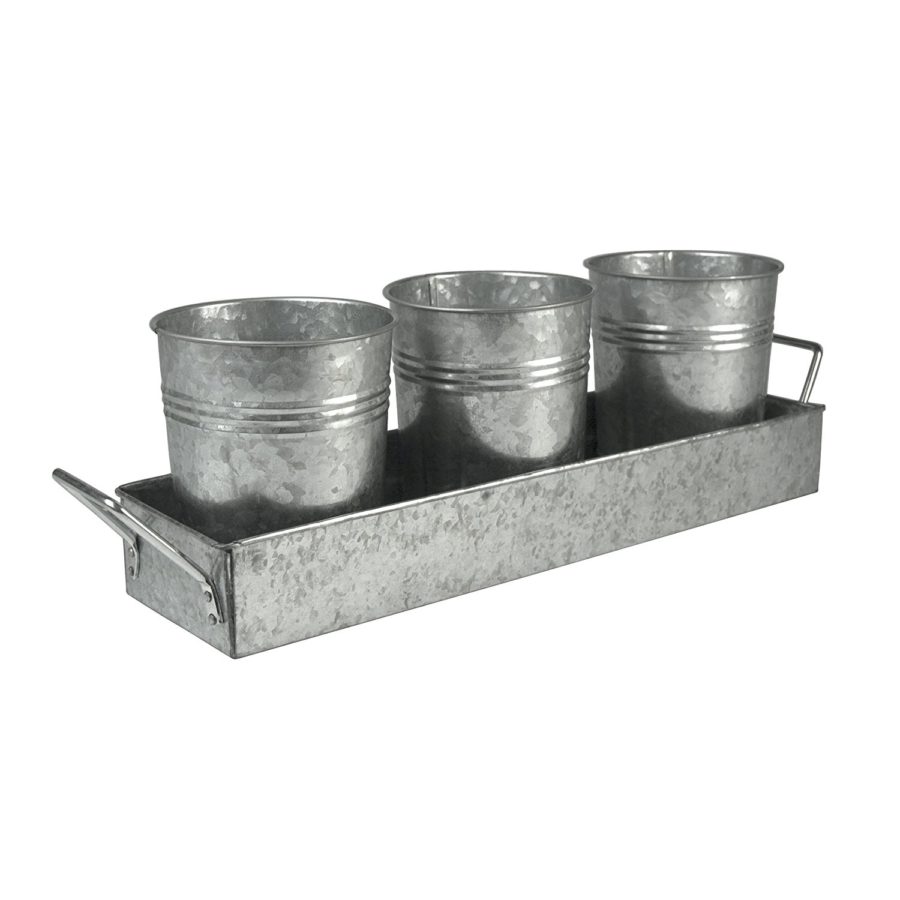 Galvanized Metal
This simple material is the perfect look for a farmhouse porch. You can use these galvanized metal pails as a planter, as a candle holder, or use corrugated metal to add an interesting touch to any DIY project.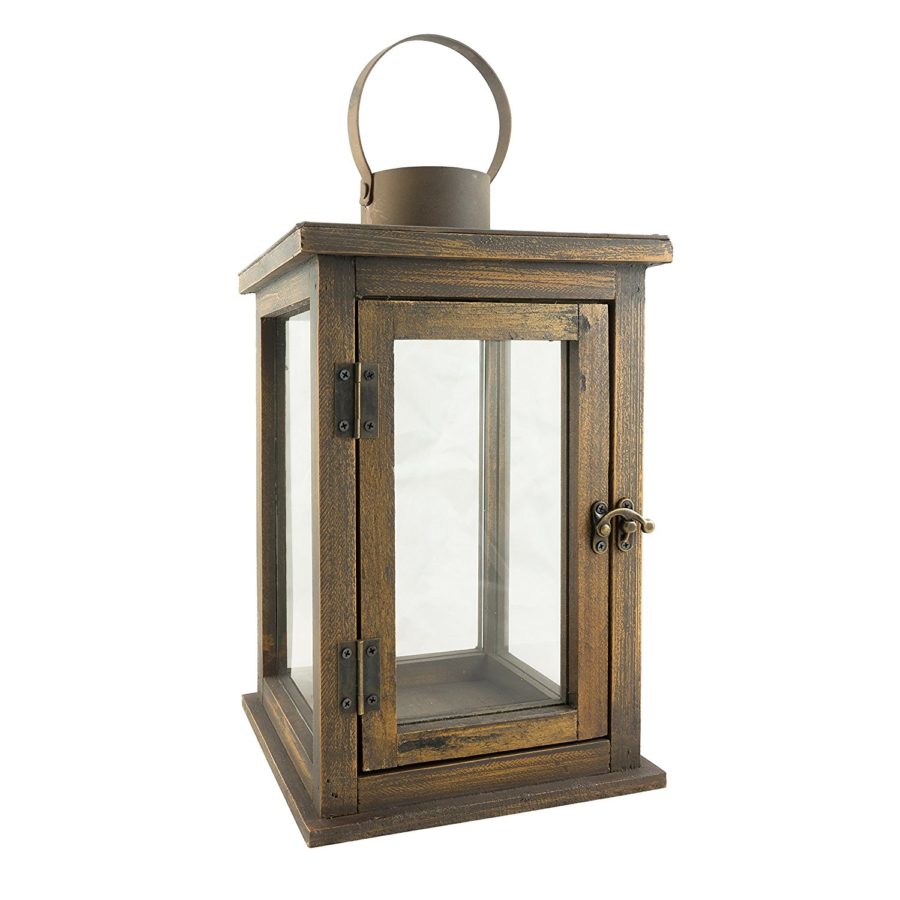 Lanterns
Like hanging string lights, lanterns will set the mood and add a farmhouse touch. Just grab a few large lanterns to decorate any bare corner of your patio.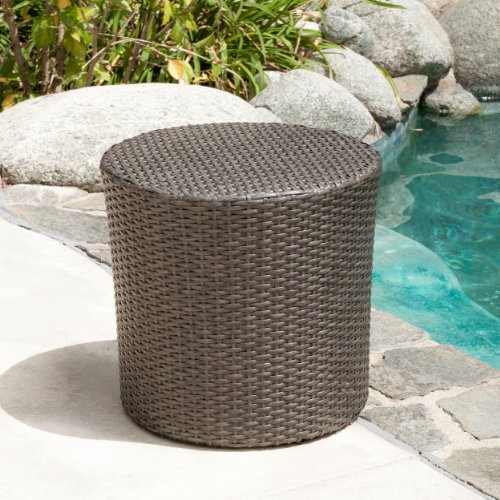 Wicker
Whether you choose a caned ottoman or a hanging wicker basket, this classic style will add texture and depth to your patio furniture.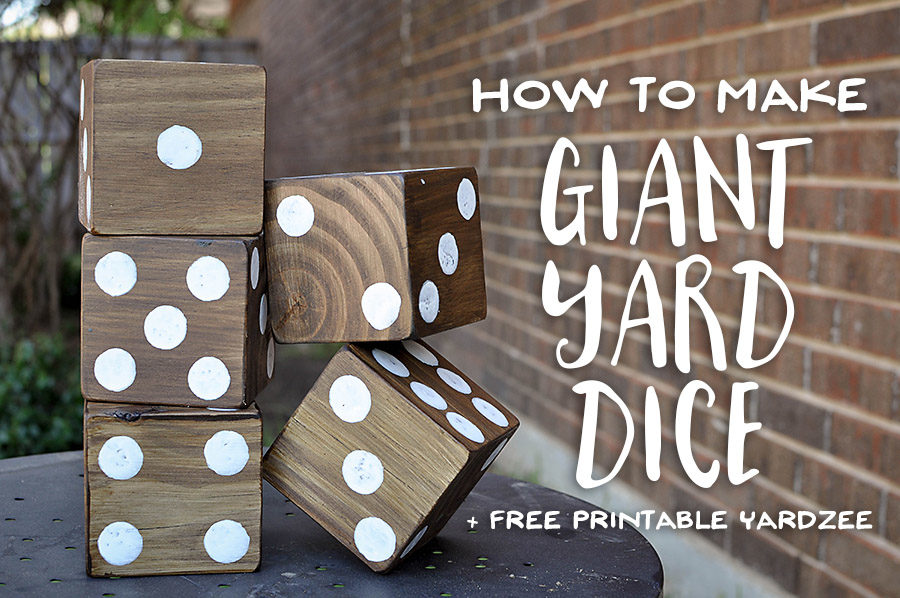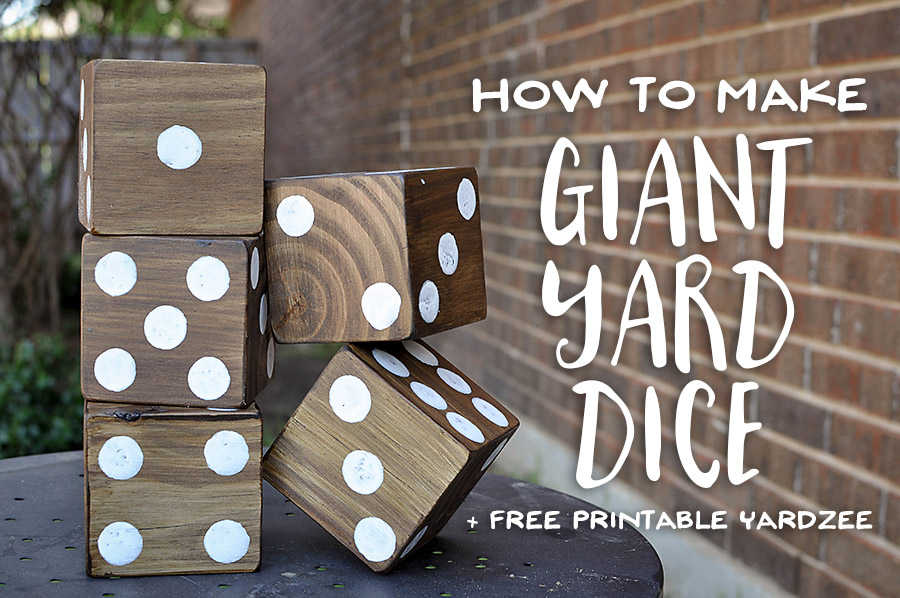 Lawn Games
The farmhouse style is all about enjoying the simple things. One of my favorite simple pleasures is a game in the backyard with friends.
Those are 10 Ways to Add Farmhouse Decor to Your Backyard. How would you add a touch of farmhouse style to your backyard? Share with us in the comments below or find us in The Handcrafted Collective Facebook Group to share pictures and find inspiration from others.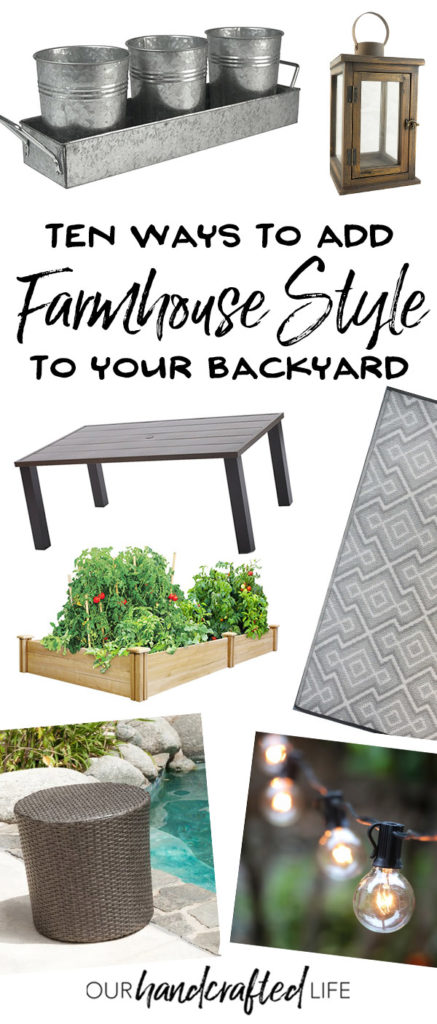 SaveSave
SaveSave