From creating a budget to shopping smarter, I'm sharing the best budgeting resources to help you live simply. This is simple living made easy with practical tricks and hacks to help you live within your means.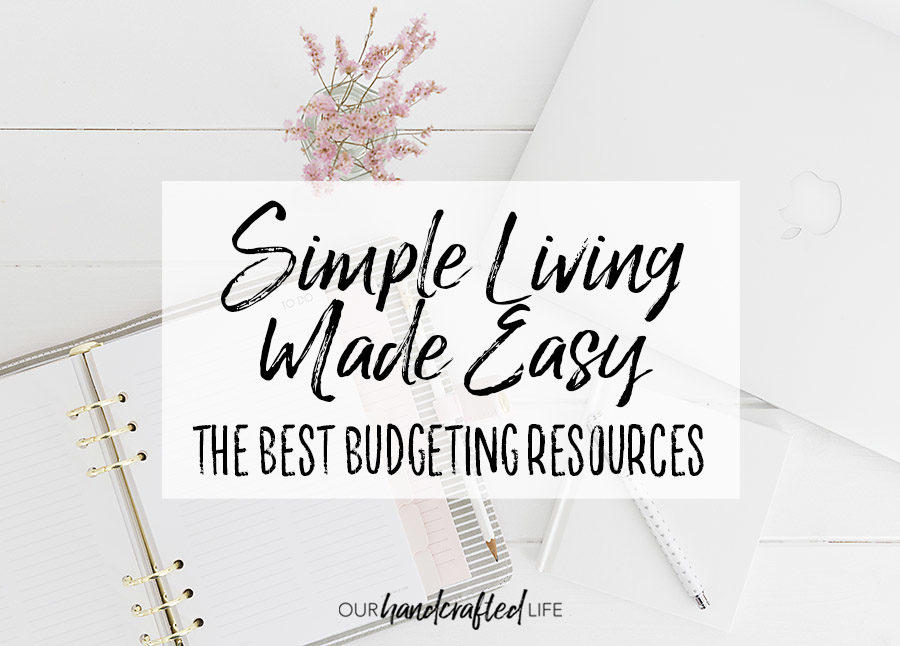 There's all this hype around 'living simply' right now. From the tiny house movement to minimalism, and all of that is great, but what does it mean for real life families?
I have been sharing our financial journey as a one income family because it's not something that a lot of people are talking about. We live a modest life within our means, but honestly? We are thriving! We have everything we need (and more) because we spend and save wisely.
Would you believe that even with only one income, we were able to put 20% down on the purchase of our home? How about that we have a membership to the zoo? Do you think we drive a heap of junk? Nope! We have a very nice car (relatively – we're not driving a Mercedes-Benz) with no car payment. We both graduated from collage, but we don't have any student loans. We take vacations and buy gifts for our kids.
Basically, we live a normal life…but with one income.
Today, I want to share some of the resources that help us with budgeting. These are things that we have used (or are using) to manage our finances and keep spending under control. These resources won't do the hard work for you, but they are great tools to use to become more financially healthy and eventually be able to live on one income.
Make a Budget
If you are struggling to understand the "why" and "how" of budgeting and have never taken this course by Dave Ramsey, go sign up today. While I don't agree with everything he teaches in the class, we follow about 90% of his advice. If you and your spouse are struggling to get on the same page, take the class together. It is an excellent class for couples. You will walk away with a concrete budget, a plan to pay down debt, and (maybe most importantly) the same 'budget vocabulary' so that you can keep talking about your budget for years to come. It is a faith based class, but don't let that deter you if you aren't a Christian – the budgeting principles are sound.
Using the same budgeting principles as Financial Peace University, the EveryDollar App helps you assign a name to every dollar that comes in each month. It's called a zero-based budgeting system, which means there is no money 'left on the table' at the end of each month. Any money that is left over goes into a savings account or a discretionary fund for the future.
Sell Your Stuff
A large part of being able to afford to live on one income has to do with spending habits. If you must have 3 new pairs of shoes each month, then you will have to work to support those habits. It surprised me that getting rid of some of the excess actually helped me spend less money.
Do you know what I noticed? I kept buying stuff because I couldn't find what I wanted in our cluttered house. When I couldn't find a pair of jeans that fit, I felt like I had no jeans, so I went and bought a new pair. Now, I have two pairs of jeans that fit great and I always know where they are (usually either in the wash or on my body!). You probably only wear about 20% of what is in your closet and use 20% of what is in your house. Go through your closets and get rid of anything that doesn't fit, doesn't work, or you don't use. I wrote a whole post specifically about getting rid of the baby stuff, but here are some resources to sell some of your other stuff:
Local Facebook Garage Sale Groups (search "Your Town or Neighborhood" and "Garage Sale")
Consignment Sales
Save While Shopping
Now that you're only buying what you need, you can save even more money while shopping. In the "old days" (I know this was only about 10 years ago…), moms would sit down with the newspaper each Sunday clipping coupons and store them in giant binders or filofax folders. These days, apps have made it much easier!
Aldi – Ok, technically, Aldi is not an app or a hack, but it is the BEST way I save money. This no-frills grocery store is very inexpensive. They don't always have brand names or the options of the big box stores, but my grocery bill for a family of four is typically less than $70 a week!
Walmart – Take a picture of your receipt with the app and Walmart will give you cash back if a local competitor has a lower price.
Target – Each week, Target publishes new Cartwheel Deals and coupons on their app. You can also see their weekly ad right from the app.
The Krazy Coupon Lady / Coupon Crazy Mommy / Totally Target – If you want to take your saving to the next level, check out these websites dedicated to all things savings. I will warn you that it can become kind of addicting. The first couple of weeks I followed the sites, I found myself at Target multiple times a week buying things I didn't really need. Now I just keep an eye out for savings on something that's already on my shopping list (like specific birthday or Christmas presents).
Meal Planner – One of our biggest expenses as a family is food. If I don't plan our meals, I will go crazy buying too much food at the grocery store. Then we still wind up going out to eat because I have no idea what to make! I use a meal planner (or I just use the notes app in my phone) to plan out our meals each week. I use Wunderlist to keep a running shopping list that my husband and I can both see.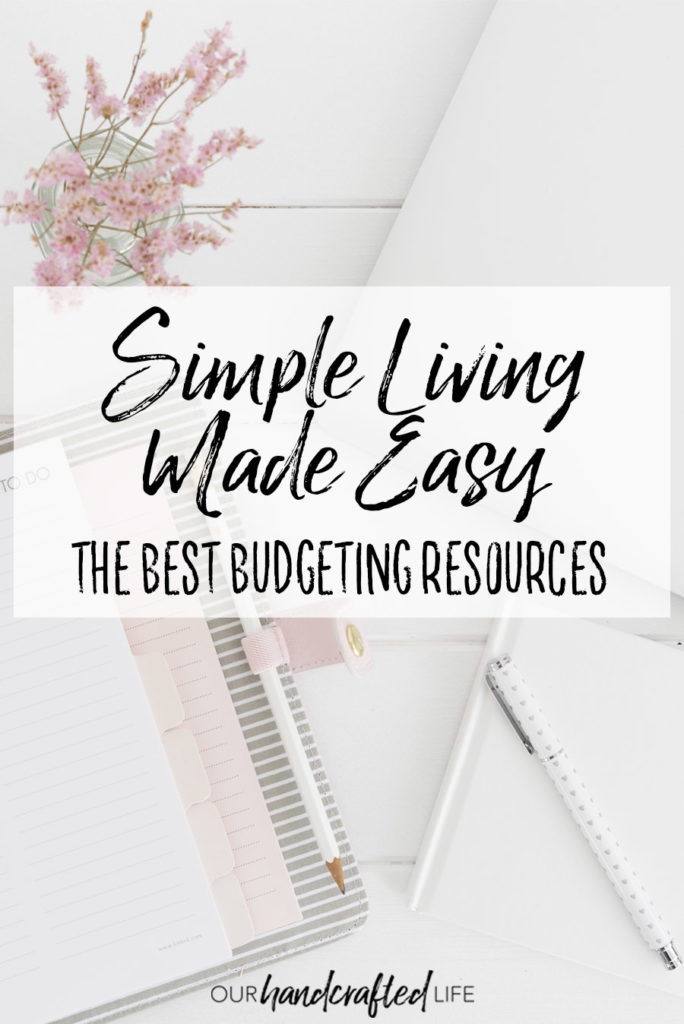 Those are my best resources for saving money. What do you all love to use? Share your favorite resources in the comments below so we can all love living simply!