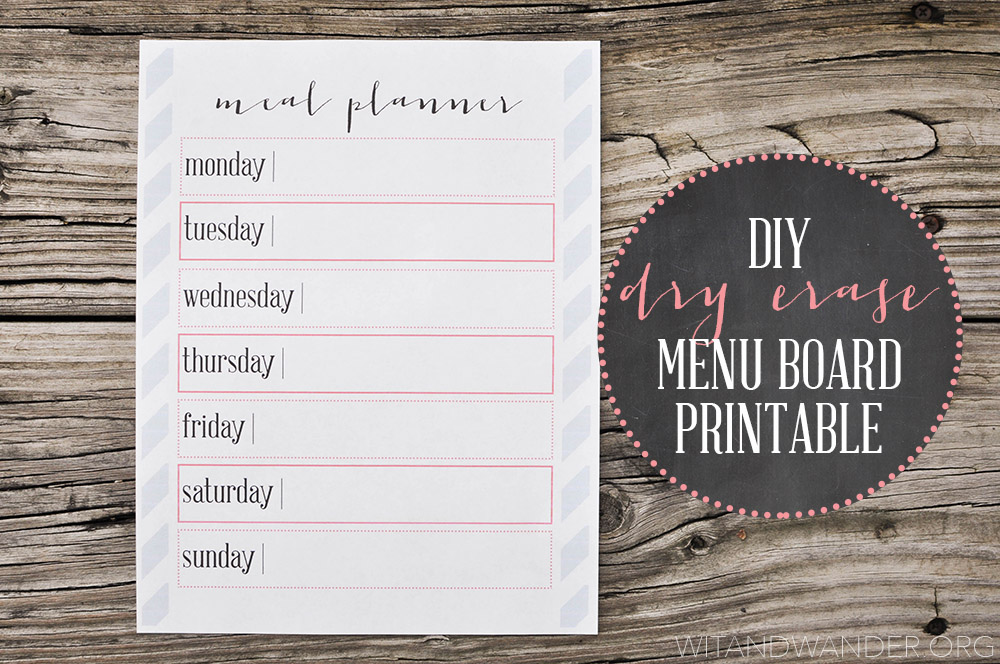 Planning my family's meals on a weekly basis has been one of the best ways I have found to save money at the grocery store. If I walk in with a meal plan and a grocery list, I am much less likely to be tempted to throw random items in my cart that aren't on my list like ice cream and potato chips. (Well…the ice cream might still make it into my cart…a girl can only stand so much temptation!) It also helps me avoid that dreaded 5:00 'Oh no – what am I going to make for dinner tonight?' panic.
The problem with just making a meal plan on my phone or in my planner is that I am the only one who knows about it. When my husband would come home 30 minutes early and wants to help start dinner, he would start making sandwiches not knowing that I already had chicken thawing in the fridge for chicken tacos.
To solve this failure in communication, I made this easy DIY Dry Erase Menu Board: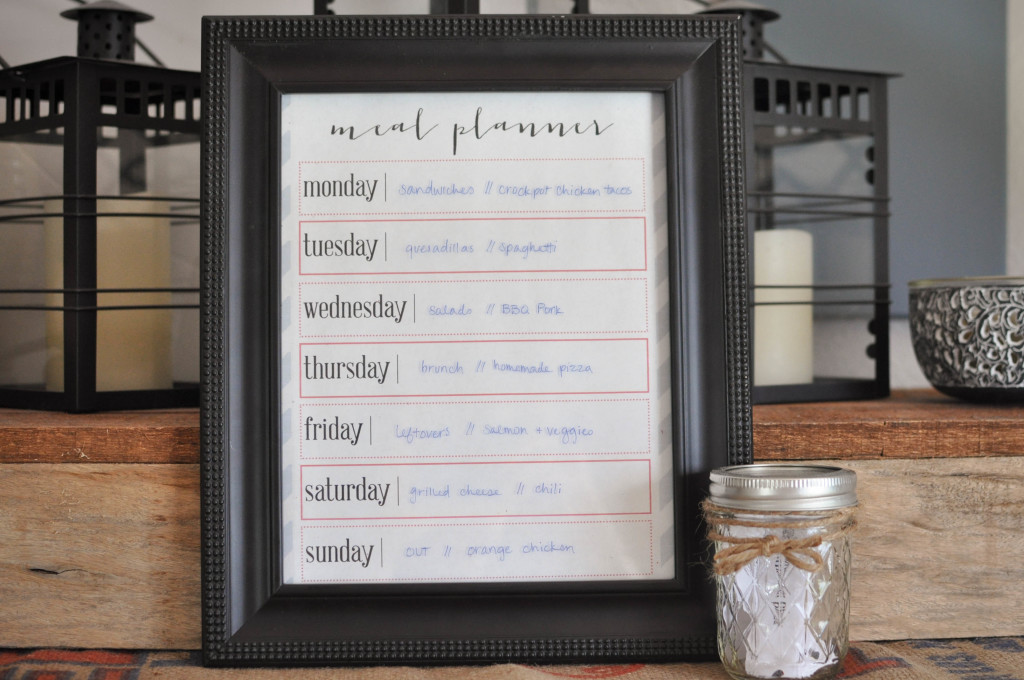 I love it! It's simple and classy, but it serves such a fabulous purpose. My whole family can be on the same page and I don't have to go digging through drawers to find my menu! To print the Free Menu Planner Printable, just click on the link below. It will open up the printable in a new window, and you can push print from your browser – pretty easy!
Click Here to Download the Dry Erase Menu Board Printable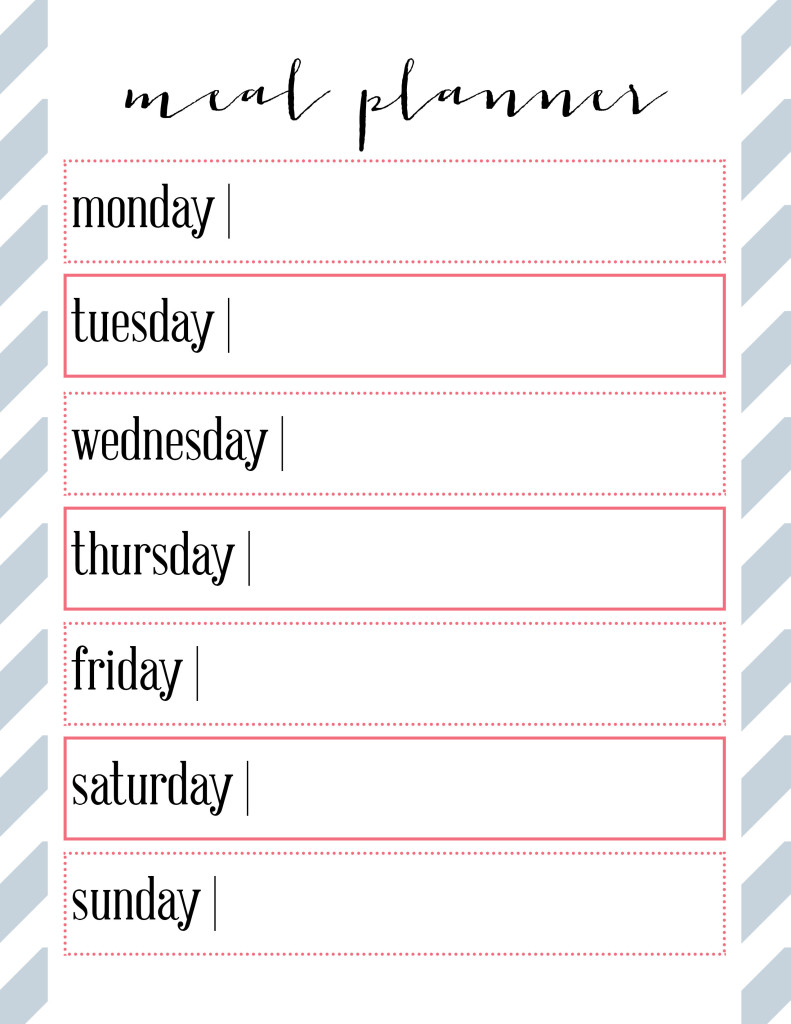 Here's how to make this menu board: First, I printed the picture on white card stock. You can use any paper you like, but I have found that white card stock holds up the best. This print is 8.5 x 11, but it can also be cut down to fit into an 8 x 10 frame. Use the glass from your frame to trace around the edges of the print. Then cut along that line for a perfect fit.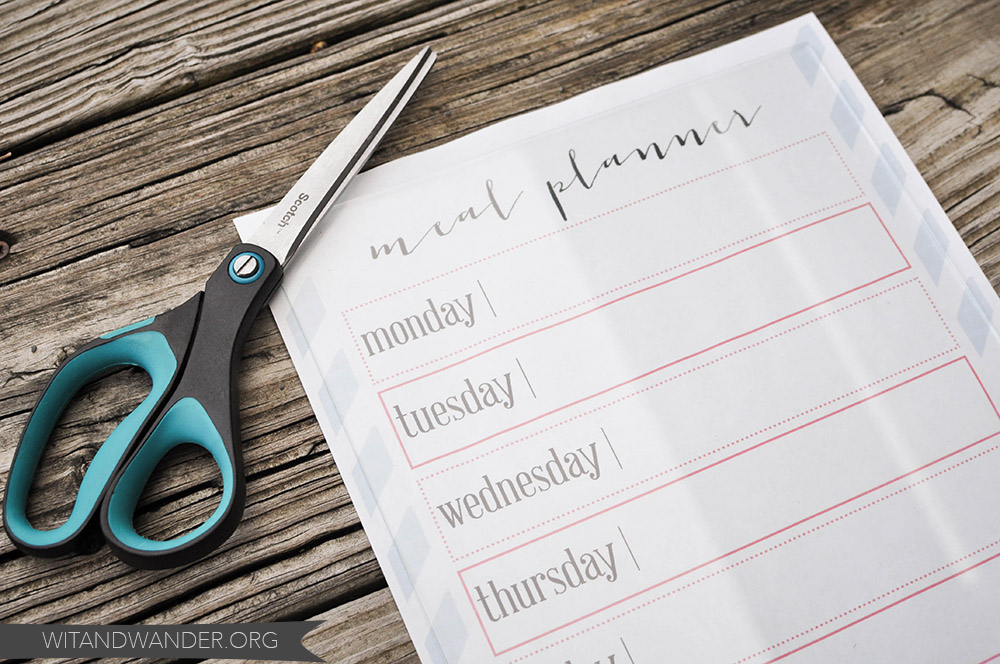 Once you place your print in the frame, you can use the dry erase marker directly on the glass to plan out your menu.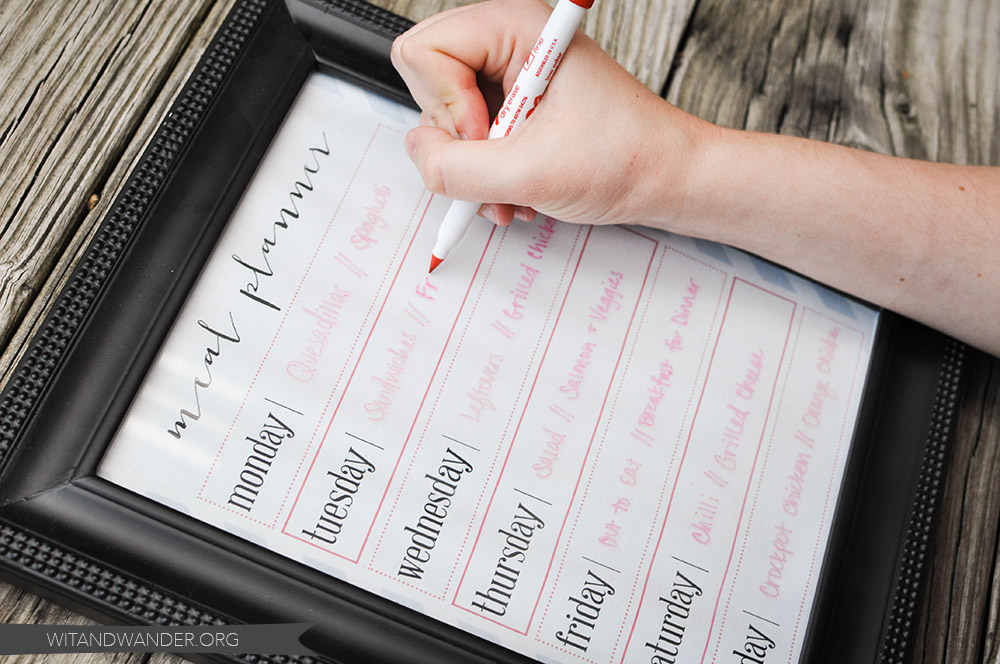 That's it! It's so simple, but it has made a huge difference in our meal time efficiency. If you're looking for more meal time organization, check out our Free Printable Grocery Shopping List.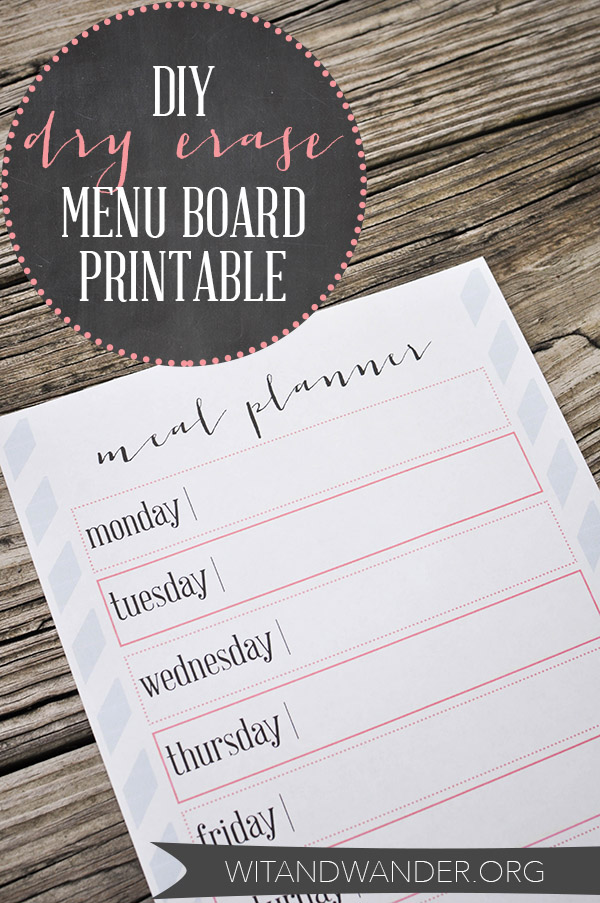 This post was originally shared June 15, 2015 on By Dawn Nicole.
—
Want more Free Printables and creative ideas for families? Join our mailing list to receive emails with freebies, projects, and decor ideas to help you live a creative and joy-filled life. You can also follow us on Facebook, Instagram and Pinterest and see more printables on Etsy.
SaveSave
Subscribe for a Free Print
Receive an exclusive print just for our subscribers and get updates when I add new free printables!