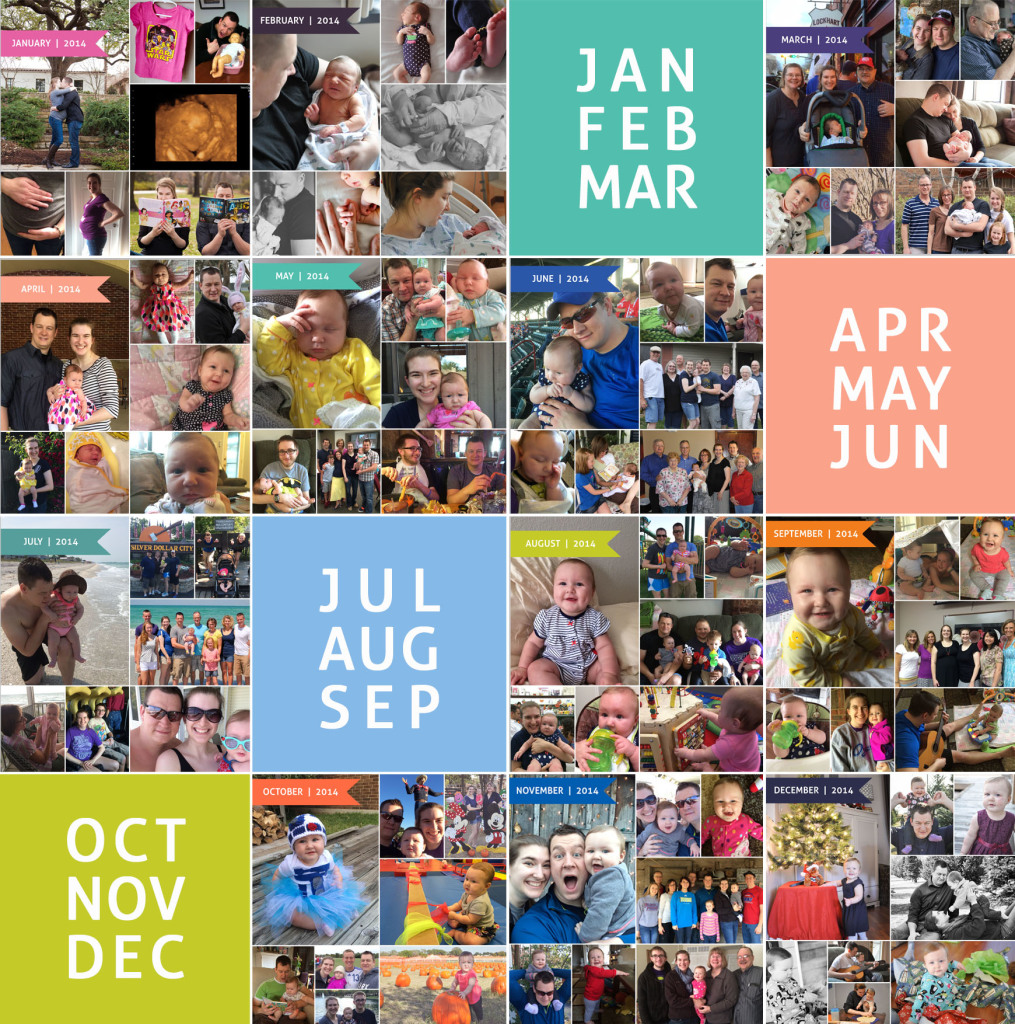 I have loved sharing bits of our life through these monthly photos. It's pretty crazy to see our year all together like this – time sure does fly! During 2014, our family grew from two to three. I quit work to stay at home with our little one, which led to the start of this blog and opening my Etsy shop. Daniel continued to work as the Worship & Arts Minister at Valley View working on some great things like the Easter Service, Night of Worship, Big Five-O (our church's 50th Anniversary celebration), Stop Hunger Now, and the Christmas Eve service. I think I can honestly say that we are more exhausted and more thankful than we have ever been. It's fun to look back on our year, but I am glad that each year's end comes with a New Year. I can't wait to see what big plans God has in store for our little family in 2015!
If you would like to join us for A Month in Photos in 2015 – here's where I found my monthly templates and the inspiration for my posts!
Here are links to our entire year through A Month in Photos:
—
Like what you see on our blog? Join our mailing list to receive emails with freebies, projects, coupons and decor ideas to help you live a creative and joy-filled life. You can also follow us on Facebook, Twitter and Pinterest.
Subscribe to the Newsletter for Free Updates
Subscribe to get DIY projects, recipes, and tips to live simply and create beautiful things delivered right to your inbox.