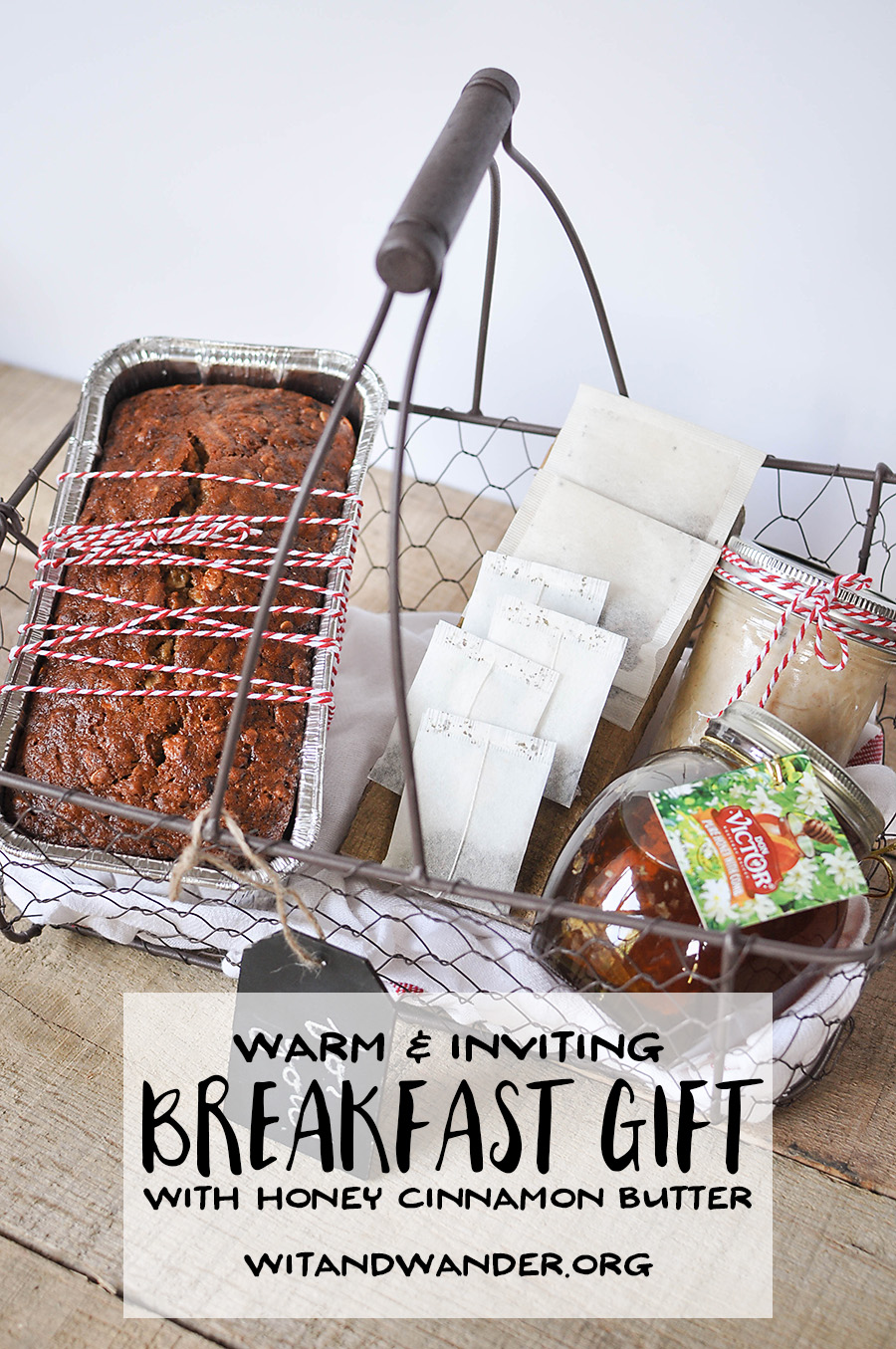 This basket is filled with goodies that will make a teacher or neighbor savor the warmth of the holidays. The best part is that it is so simple – this basket (including baking time for the banana bread) took me just over an hour to put together.
A Warm Breakfast Gift Idea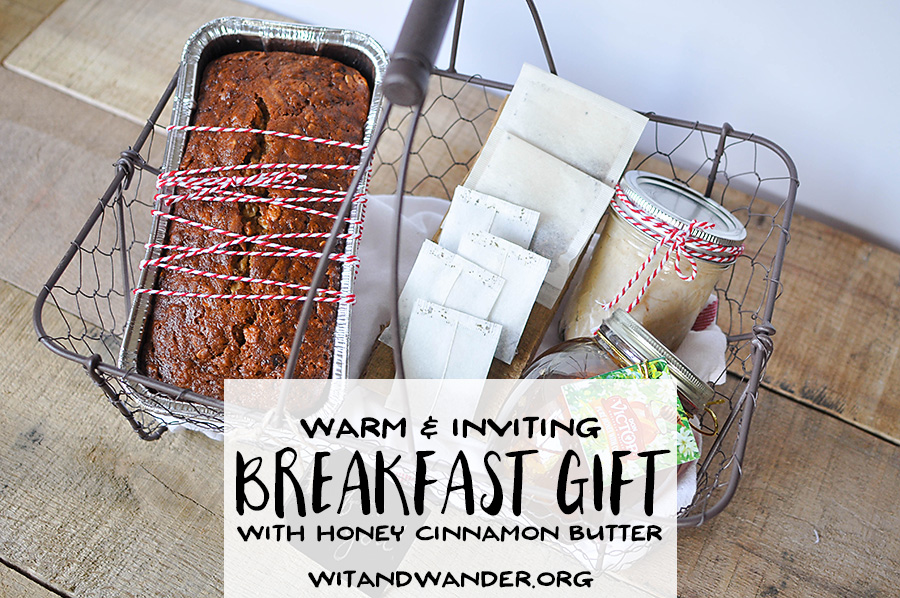 Homemade banana bread, whipped honey cinnamon butter, an assortment of teas, and honey make a perfectly cozy Holiday gift.
The recipe for the banana bread I used for this gift is actually the same recipe as my Banana Oat Muffins. After mixing together the ingredients, pour them into a 4×8 loaf pan sprayed with cooking oil. Then bake the bread at 350 degrees for one hour (Beware: The scent of banana bread travels fast. You will spend that hour trying to keep your husband from drifting in from the garage asking if it's done yet!)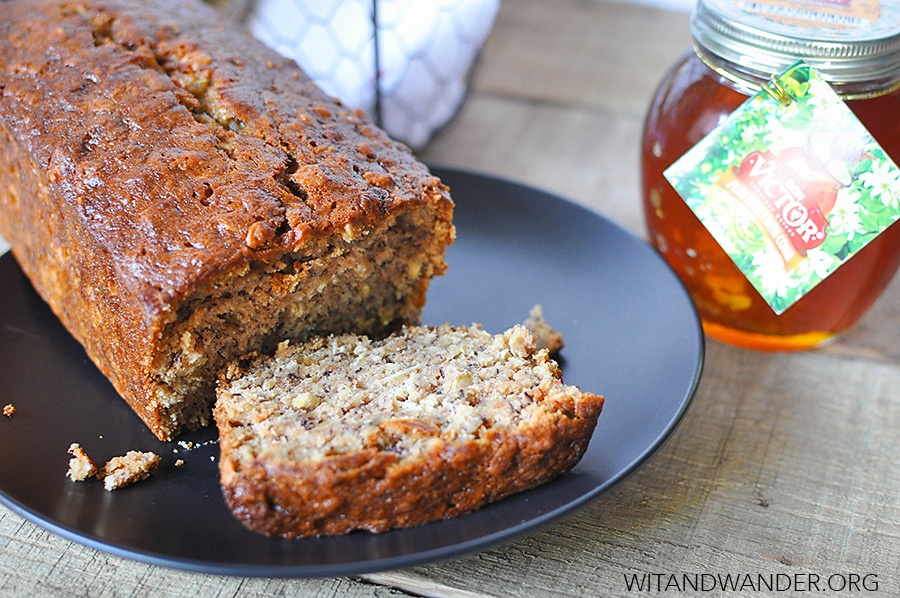 Whipped Cinnamon Honey Butter is sent straight from paradise and is the perfect complement to the banana bread. To make the Whipped Cinnamon Honey Butter, you will need
1 stick of butter
3 tablespoons honey
1/4 teaspoon cinnamon
A pinch of salt
When the butter is at room temperature, combine it with the honey, cinnamon, and salt in a stand mixer with a paddle attachment. Store the butter in a mason jar and tie off with twine. The butter should be served at room temperature.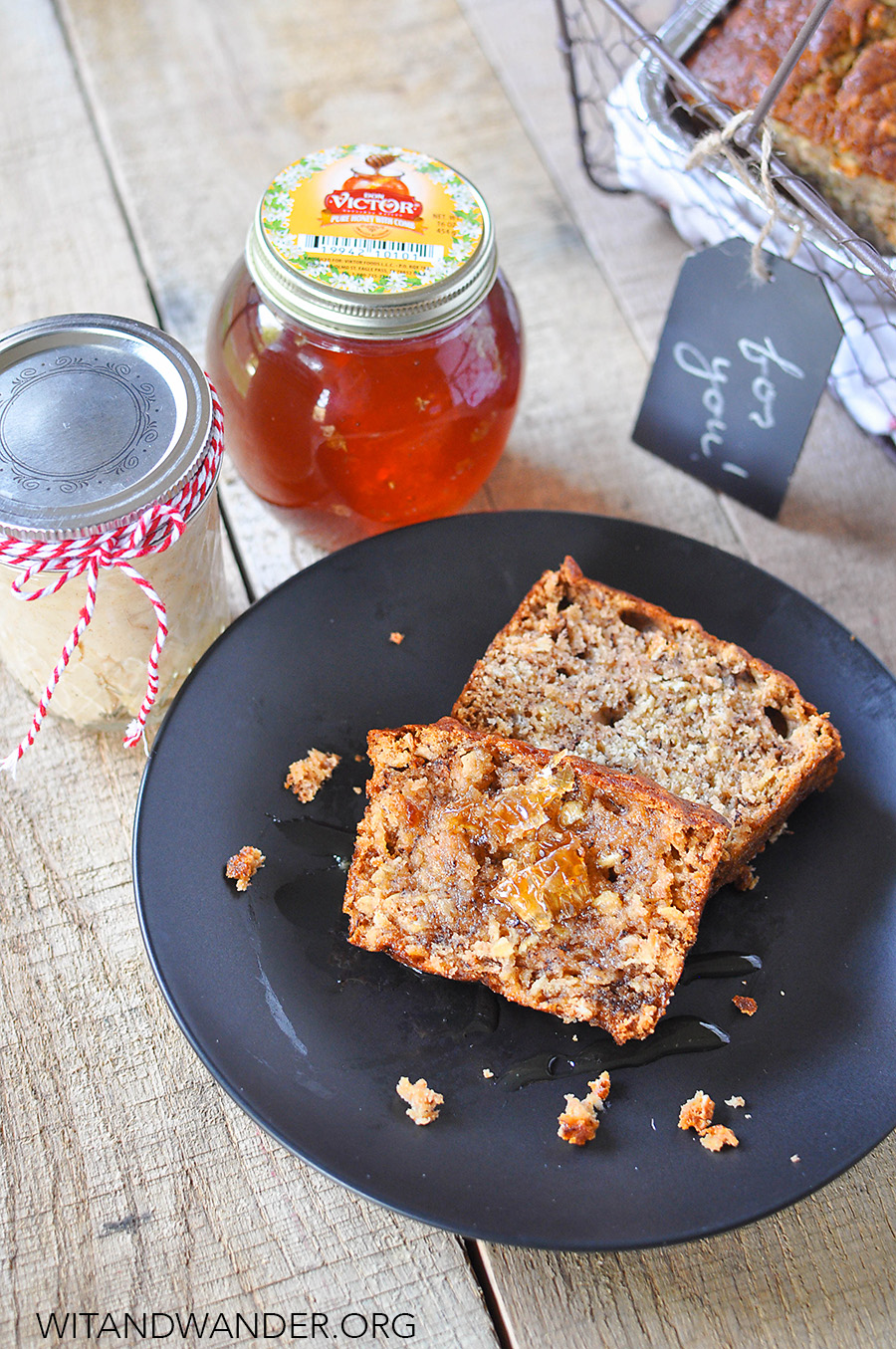 To complete the gift, fill a chicken wire basket with the banana bread, whipped cinnamon honey butter, honey, and an assortment of tea bags. Tie the gift off with a sweet chalkboard gift tag.
This gift is perfect for a teacher, neighbor, or anyone who would appreciate a little warmth this season. I'd love to hear your favorite uses for raw honey!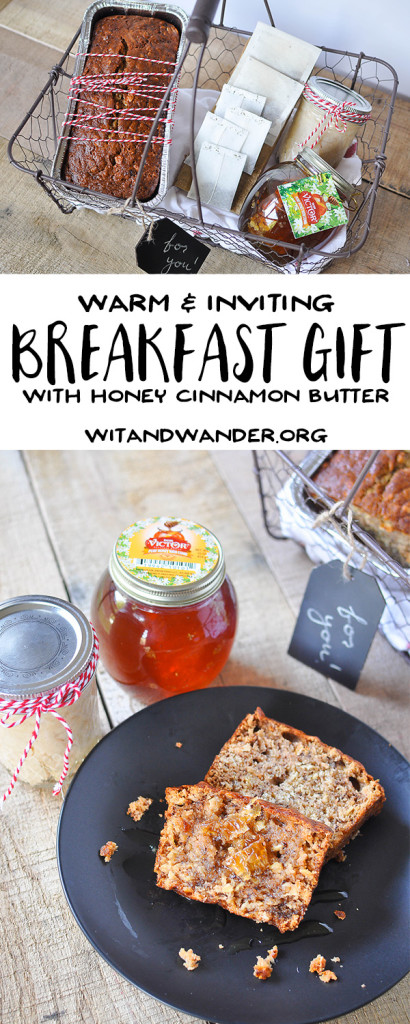 —
Like what you see on our blog? Join our mailing list to receive emails with freebies, projects, coupons and decor ideas to help you live a creative and joy-filled life. You can also follow us on Facebook, Twitter and Pinterest.