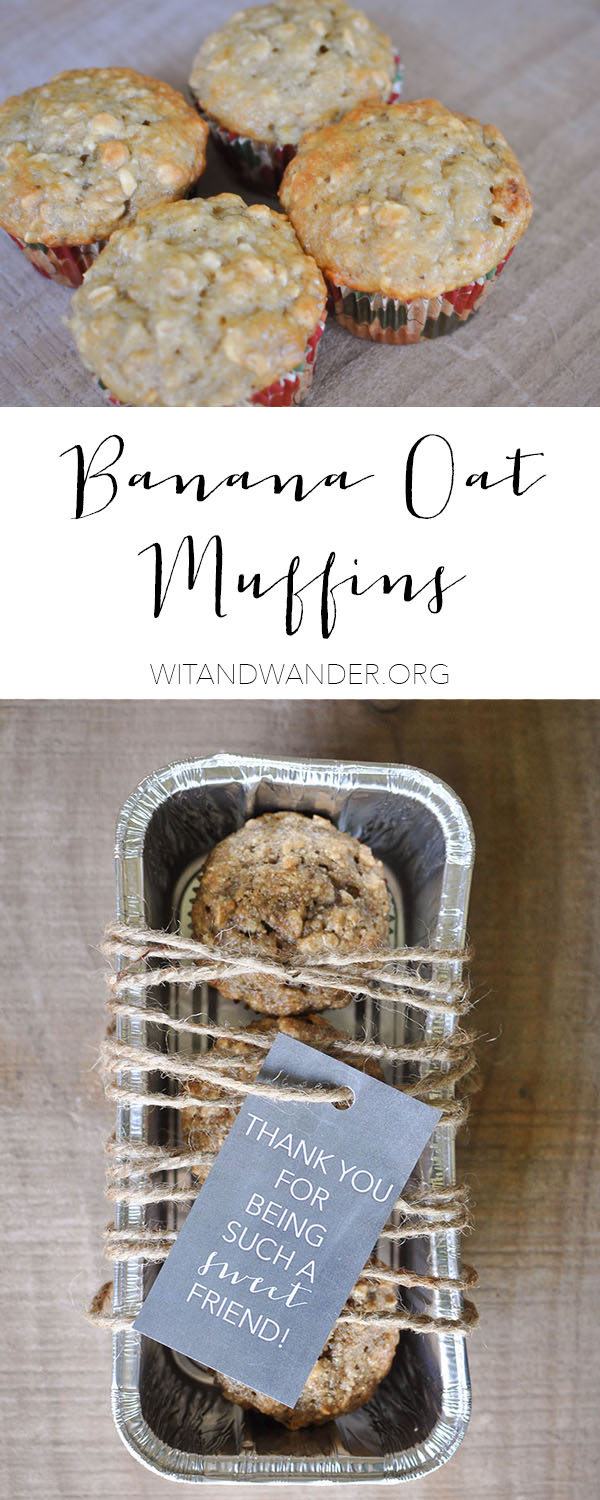 Banana Bread in any form might just be my love language…and these Banana Oat Muffins have just made this bond even stronger! They are perfect for breakfast, a snack, or dessert. The added oats make them a more filling treat, so you won't mind sticking one in your kiddo's lunch bag.
Here is the cast of characters: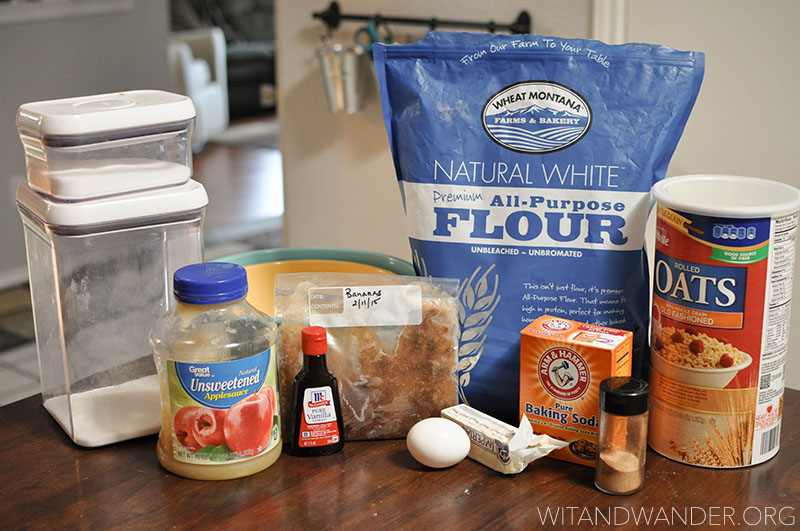 This Muffin Mix is so simple – it doesn't even require a mixer. I typically make the whole recipe with a single bowl and a wooden spoon. Since I have a one year old running underneath my feet while I finish the dishes, this kind of thing is important to me.
To make these Banana Oat Muffins, mash the bananas and add the beaten egg. Combine the rest of the wet ingredients (applesauce, vanilla, and melted butter) before sprinkling on the salt and baking soda and mixing. Then gently mix in the flour and oats. Add the sugar and cinnamon – mix thoroughly, but know that there will still be bumps in the batter.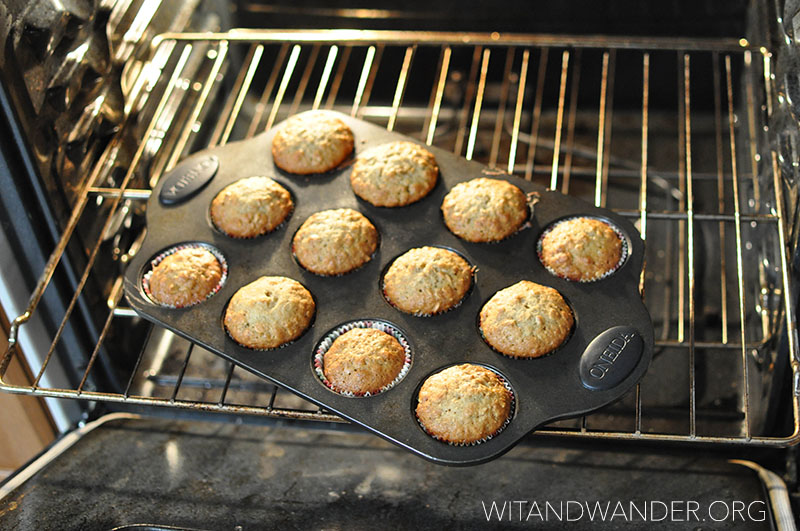 Because this recipe uses unsweet applesauce instead of vegetable oil, it's important to use both liners and cooking spray, otherwise they run the risk of sticking to liners like crazy. Place the muffins in a 350 degree oven for 18-20 minutes. Then try not to drool when the sweet smell of banana and cinnamon fills your house!
These muffins also freeze really well, making them the perfect "on the go" breakfast. Just freeze them in a freezer-safe plastic bag, pull one out at a time and pop them in the microwave for about 30 seconds on high – doesn't get much easier than that.
Enjoy! If you plan to deliver these to a friend, I made these sweet printable gift tags, available over at By Dawn Nicole!
CLICK HERE TO SEE THE FREE PRINTABLE GIFT TAGS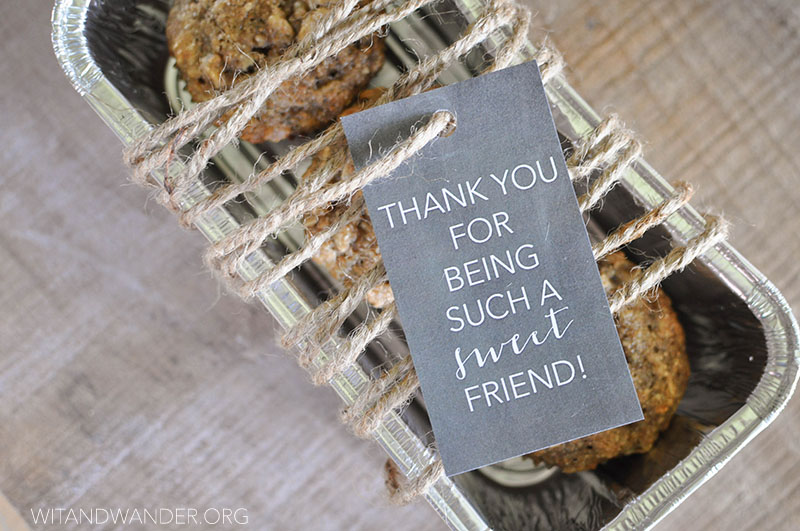 Banana Oat Muffins
2015-07-01 01:12:58
Ingredients
2 ripe bananas, smashed
1/4 cup melted butter
4 Tbsp. unsweetened applesauce
3/4 cup sugar
1 egg, beaten
1 teaspoon vanilla
1 teaspoon baking soda
Pinch of salt
1 1/2 cups all purpose flour
1 cup oats
Pinch of cinnamon
Instructions
Preheat the oven to 350 degrees.
Mix butter into the mashed bananas in a large mixing bowl.
Mix in the sugar, egg, applesauce, and vanilla.
Sprinkle the baking soda and salt over the mixture.
Mix in oats and flour.
Pour mixture into greased baking cups.
Bake for 18-20 minutes.
Our Handcrafted Life http://ourhandcraftedlife.com/
—
Like what you see on our blog? Join our mailing list to receive emails with freebies, projects, coupons and decor ideas to help you live a creative and joy-filled life. You can also follow us on Facebook, Twitter and Pinterest.