Lavender's Blue – Free Printable Lullaby Sheet Music for a Child's Nursery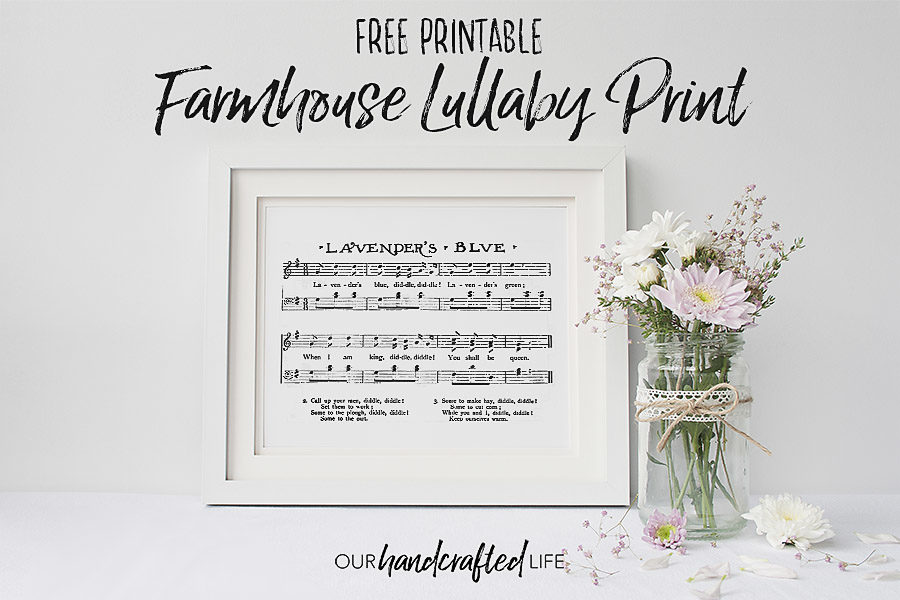 Ever since the release of the live action version of Cinderella, I have fallen in love with the classic lullaby Lavender's Blue. The sweet tune has captured my heart and I find myself humming it throughout the day.
It reminds me of being in an English country garden surrounded by sweeping views of the countryside and gorgeous greenery. It's also a tune that my daughter loves and if I were to design her nursery again right now, you can be sure a piece of this pretty song would be included.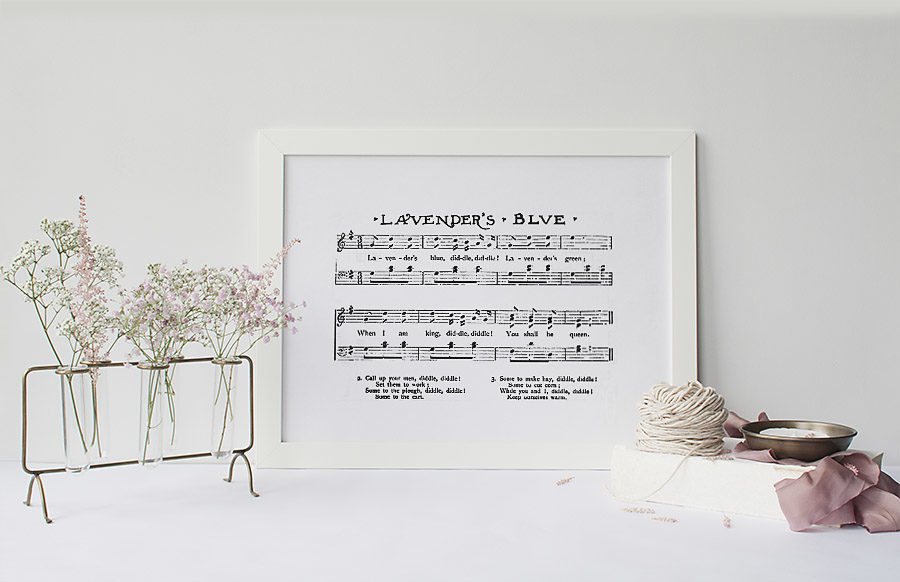 That's why I decided to create a printable of the vintage sheet music for Lavender's Blue. It would be so sweet in a little girl's farmhouse nursery. Or even in a wall gallery in a country kitchen. Wouldn't it be the perfect baby shower gift for a friend who was having a little girl?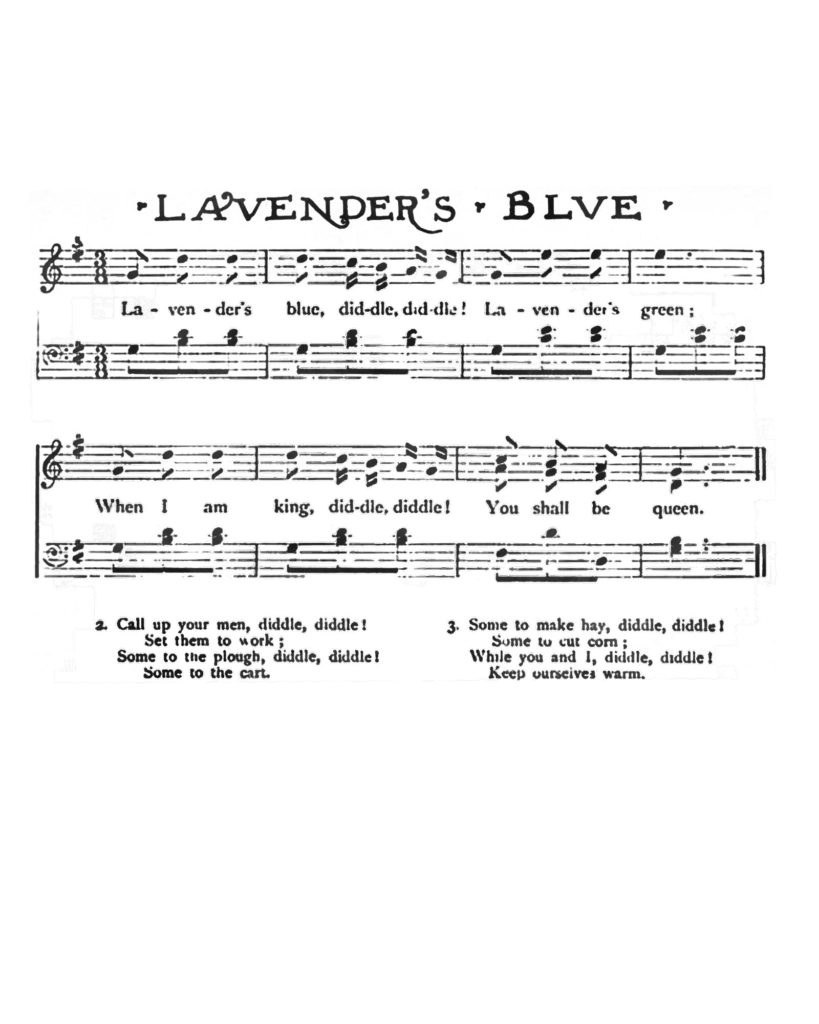 Of course, you all are more creative than me, so I know you'll come up with lovely ways to display it. Please tag us when you do – @ourhandcraftedlife. We would love to see what you come up with!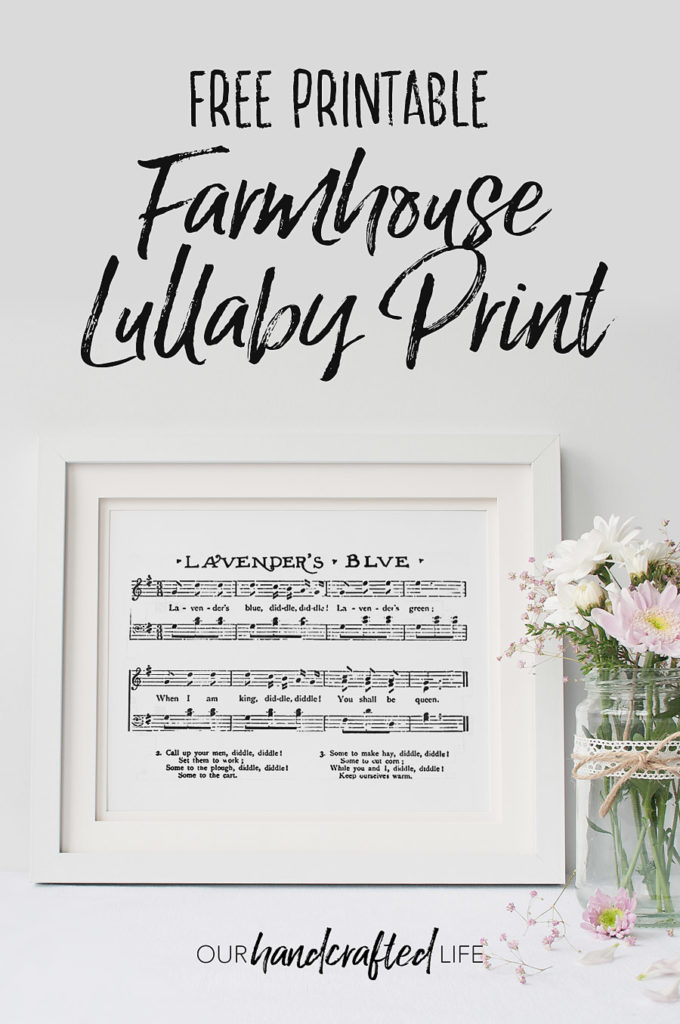 SaveSave
SaveSaveSaveSave