Look, I get it. Nobody wants their kids to stare blankly at screens all day. As a homeschool family, we try to stay off screens as much as we possibly can during the school week.
(And PS. you want some screen-free options, check out our list of the best subscription boxes or this Ultimate Guide to Intentional Gifts for Kids which is chalk full of incredible options to keep kids entertained – screen-free!)
But also? Desperate times call for desperate measures.
In addition to the virus sweeping the nation, I gave birth several weeks ago. Our newest family member is precious and wonderful – and completely exhausting. So whether you're lacking sleep and feeding a newborn all day or you just desperately need a shower or 15 minutes to cook a meal, sometimes mama needs a short break. And you don't have to feel bad about it for even one second!
There is some really incredible content on YouTube right now that will keep your kids entertained and learning – no obnoxious characters/theme songs required! So, here's a list of our 10 favorite educational YouTube channels.
---

The Best Educational YouTube Channels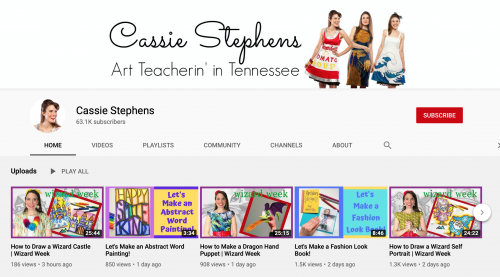 Cassie Stephens is an art teacher from Tennessee who has basically become a second teacher in our homeschool. She has always had creative projects that we love, but lately she has been posting videos that follow a weekly theme with supplies you probably already have at home. So, for 'Pirate Week', we made a pirate ship collage, built a salt dough treasure chest, drew a treasure map, and made alligator hand puppets.
While the zoo is closed, they are posting "Home Safari" videos. Basically, their zookeepers and educator are giving keeper chats while you watch the animals up close. We loved the chats about the porcupine named Rico and the ocelot Sihil. Fascinating!
Also check out other zoos creating great content like Shedd Aquarium, Dallas Zoo, STLZooTube, and Cheyenne Mountain Zoo.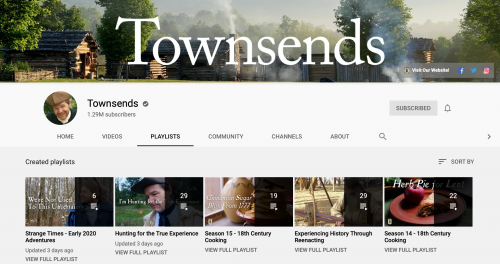 For history, we love watching Towsends' 18th Century Cooking videos. As he cooks, he shares information about the process of cooking and little tidbits about life in the 18th century. It's like going to a historical reenactment camp in the middle of your living room!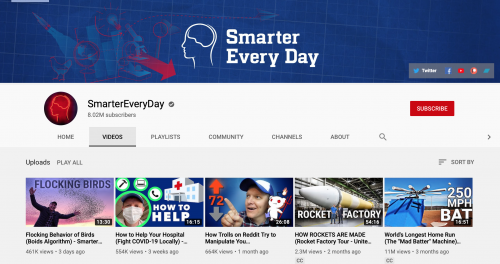 Dustin from Smarter Every Day is probably one of the smartest guys on the internet. These videos are geared towards a slightly older audience, but our kids love watching them. They might tour a rocket factory, make a golf ball explode in slow motion, or discover the science behind riding a backwards bicycle.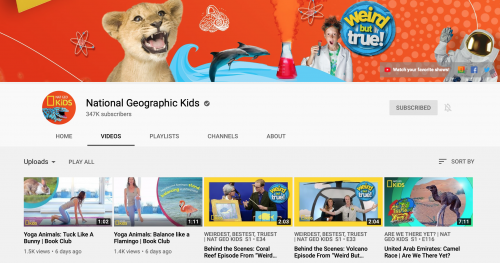 Of course, National Geographic is known for their incredible content and Nat Geo Kids is no exception. Animal yoga, Weird but Cool facts about animals, and animal jokes are just some of the things you'll find on their channel. The videos are usually just short snippets, but they are great for a quick brain break in the middle of the day.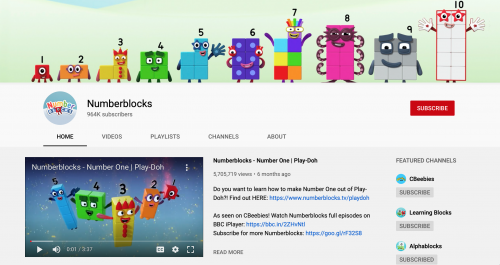 If you have a toddler through Kindergartener, you must check out Numberblocks. This series produced by BBC (so you may have to explain why it's called "maths") is fabulous. Your toddlers won't even realize they're learning about number recognition, counting, and number sense while Kindergarteners are picking up valuable lessons on addition, subtraction, skip counting, and even beginning multiplication. It is a gold mine.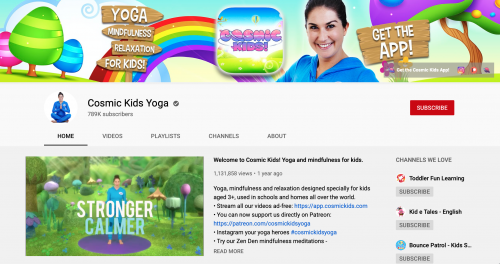 If your littles and elementary kids need a little extra movement, we highly recommend Cosmic Kids Yoga. It's yoga through storytelling that will actually get kids off the couch and moving along. And let me tell you – it's a work out! There's a lot of movement in kid's yoga, so if you join them you'll probably break a sweat. (Check out the "playlists" to find a curated list of videos for your kid's age group.)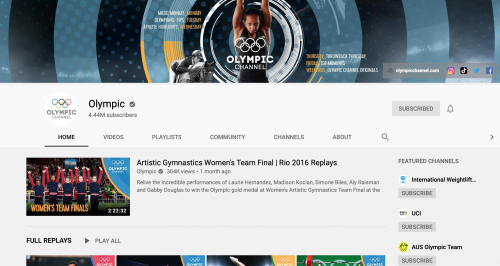 Is your family bummed that the Olympics have been postponed? Ours definitely is. But, we're still getting our fix with the Olympic YouTube channel. I have always loved the videos they post highlighting different "Top 10" moments and the music behind the routines. Lately they have been posting full replays of past Olympics. You can even watch some events you may have missed during the live Olympics like table tennis or curling.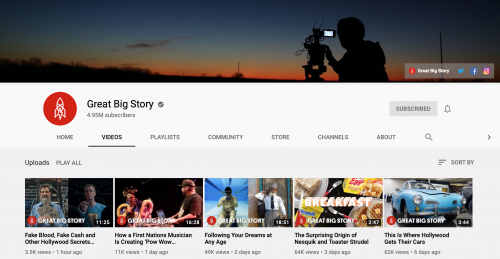 This recommendation comes with an asterisk because I have to watch these videos before my kids to screen for inappropriate content. Not that any of it is really bad, but I wouldn't share all of it with my young kids. Their videos are extremely well done and feature very interesting stories from around the world. We have watched the process of making exotic cheeses, professions passed down through generations like handmade Japanese brushes and fishing on stilts, and the origins of nostalgic treats like Bagel Bites and Hot Pockets.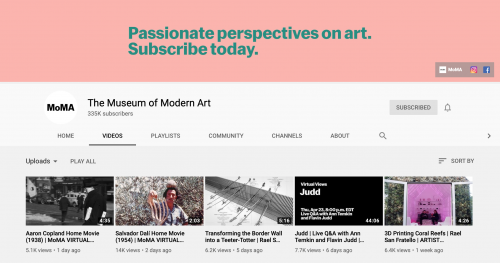 Perhaps my favorite channel to watch with the kids is MoMA. Their series 'At the Museum' is one of my favorite things to watch of all time. They also show the restoration and conservation of famous works of art and how to paint like artists such as Jackson Pollock and Pablo Picasso. It makes me wish I took some art history classes in college. (And my daughter is now begging me to take her to an art museum – total win!)
---
I hope your family enjoys some of those educational YouTube channels! Let me know if the comments if your family has any other favorites.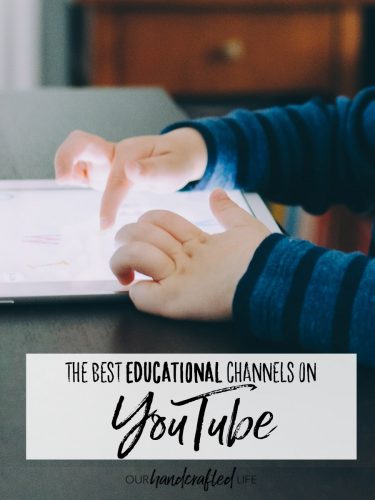 Subscribe to the Newsletter for Free Updates
Subscribe to get DIY projects, recipes, and tips to live simply and create beautiful things delivered right to your inbox.