I can't believe I have to say this, but my little tiny baby girl is about to turn ONE! Wasn't she just born a few weeks ago!? In less than two weeks I will bake a cake, we will hang decorations, and my baby will turn into a toddler. My heart is doing flip flops because half of it is jumping up and down and saying, "Mama, you made it! She's alive and well!" and the other half threatens to turn into a pile of mush at every sappy Pampers commercial.
Whether I like it or not, it's time to plan a party. Thankfully, I love a great party! I know what you're thinking…"She will have no idea that a party is even happening!" or maybe "She's too young to even have friends!" But here's the deal – I will know a party is happening and I have lots of friends! So, instead of planning a party for her, I am throwing a birthday bash in her honor that is really an excuse for me to make the pretty things I have been pinning on Pinterest all year and invite our friends over for cake and ice cream.
Follow Megan Harney's board Parties! on Pinterest.
In honor of my little girl's Birthday (and my need to plan everything!) I have made a Free Party Planning Printable!
It has room for a shopping list, checklist, decorations, activities, guests, food, prizes, and more. It's not specific to first birthdays, so it can be used for parties all year long! It might be your Christmas Party Planner, Valentine's Day Party Planner, or Baby Shower Planner. No matter what party you're planning, you can click here to download your Free Party Planner Printable!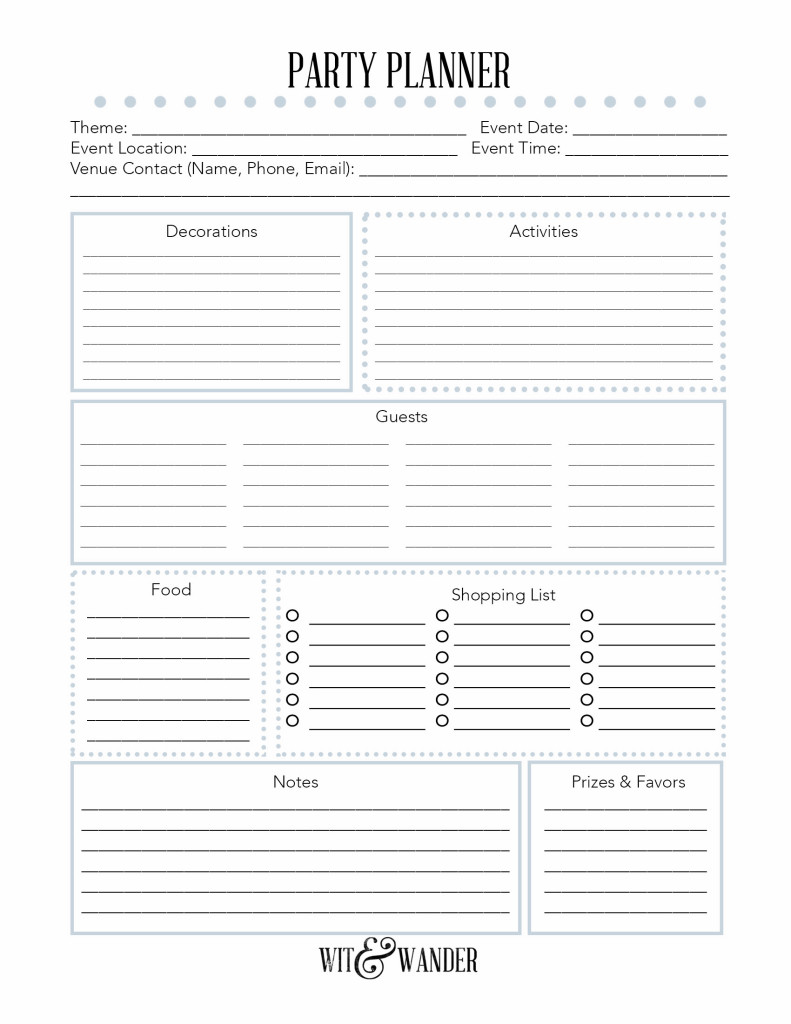 If you use the printable, be sure to come back and tell us how the party went! I love seeing pictures and pinning new ideas! This planner is also featured in our Sugar & Spice Complete Baby Shower Party Kit.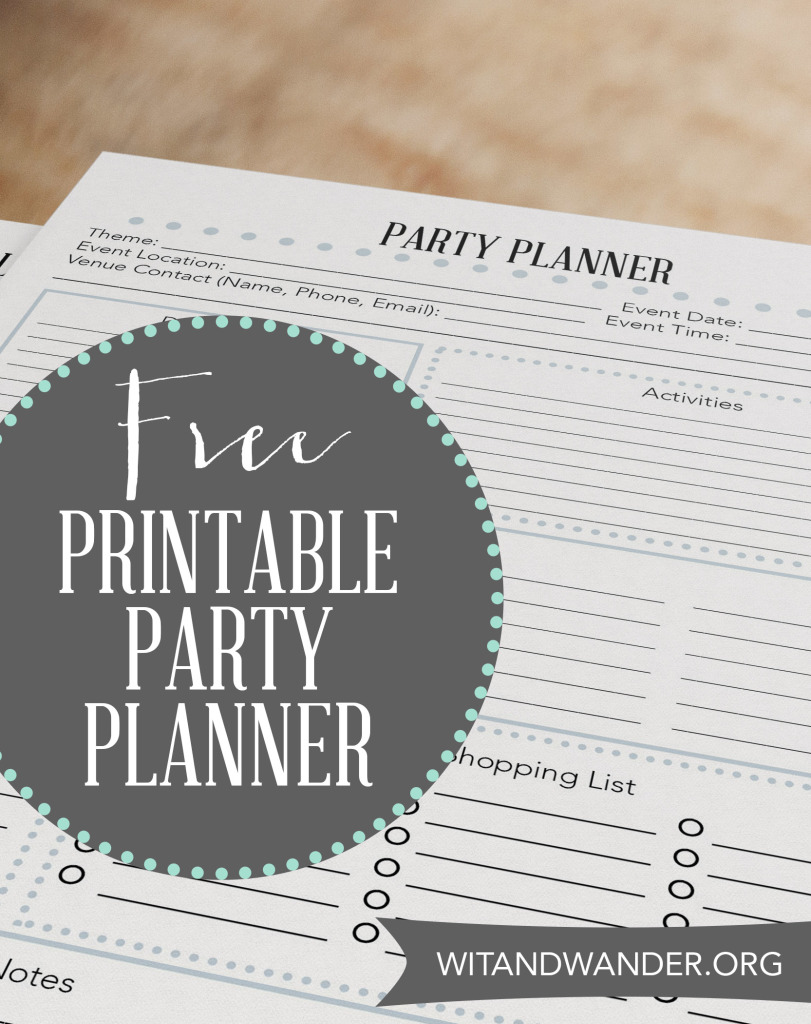 Let me know in the comments what party you are planning next!
—
Want more Free Printables and creative ideas for families? Join our mailing list to receive emails with freebies, projects, and decor ideas to help you live a creative and joy-filled life. You can also follow us on Facebook, Instagram and Pinterest and see more printables on Etsy.
Subscribe for a Free Print
Receive an exclusive print just for our subscribers and get updates when I add new free printables!