Using Bible Verse wallpaper or Scripture on your phone's lock screen is a modern way to memorize Scripture when you're on the go.
This week, the women at my church gathered together to start a Bible study based on the book The Best Yes by Lysa TerKeurst. In this study, she grapples with our universal need to say "yes" to people, when we should first be saying "yes" to God. For years, I have struggled with saying "no" because of my desire to please everyone, and I know I'm not alone. So I am really excited to jump into this study.
The leader of our study mentioned that she wanted to encourage our group to memorize Scripture along with the video teaching and study guide. This Bible study will go on for six weeks, so she picked out six Scriptures that would complement what we will be learning from Lysa. I thought it would be fun to have printable cards that I could put on my mirror, tape to my planner, or set on my dashboard to encourage me to memorize the verse each week.
Then a thought dawned on me – the only thing I seem to always have with me is my phone. What better way to memorize Scripture than to make the the wallpaper of my phone – then I am guaranteed to see it about 3,570 times each day (that may be a slight exaggeration). I knew I couldn't be the only one with my phone attached at the hip, so I thought you all might like the chance to keep Scripture on your phone, as well.
Here are Six Free Downloadable Scripture Phone Wallpapers:
How to Make Scripture Your iPhone Wallpaper:
Click the verse from the images above to make it full size
Tap and hold, then click 'Save Image' – this will save the verses to the camera roll in your phone.
Go into your 'Settings' app and click 'Wallpaper'
Click 'Choose a New Wallpaper'
Scroll down until you see your camera roll, then select the Scripture you'd like to memorize that week.
Just in case you don't have a smart phone or still like to tape things inside your planner (like I do), click here to download the same Bible Verses as Scripture Memory Cards: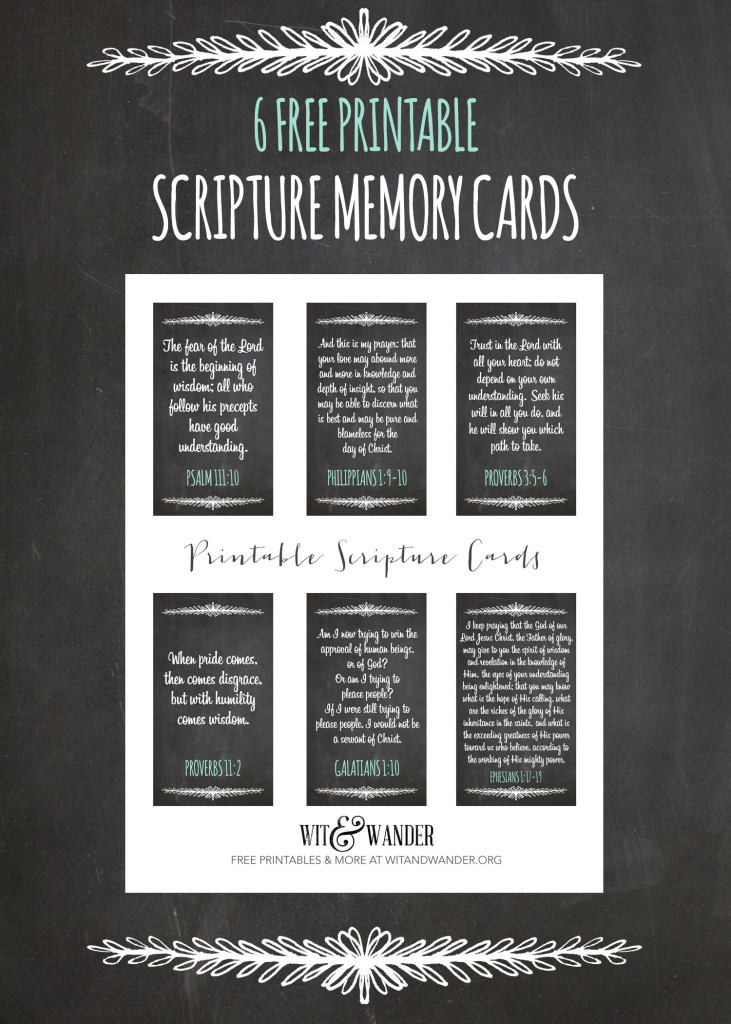 —
Want more Free Printables and creative ideas for families? Join our mailing list to receive emails with freebies, projects, and decor ideas to help you live a creative and joy-filled life. You can also follow us on Facebook, Instagram and Pinterest and see more printables on Etsy.
SaveSave
Subscribe for a Free Print
Receive an exclusive print just for our subscribers and get updates when I add new free printables!