Enjoy this free home decor printable – a Farmhouse Garden Tools Print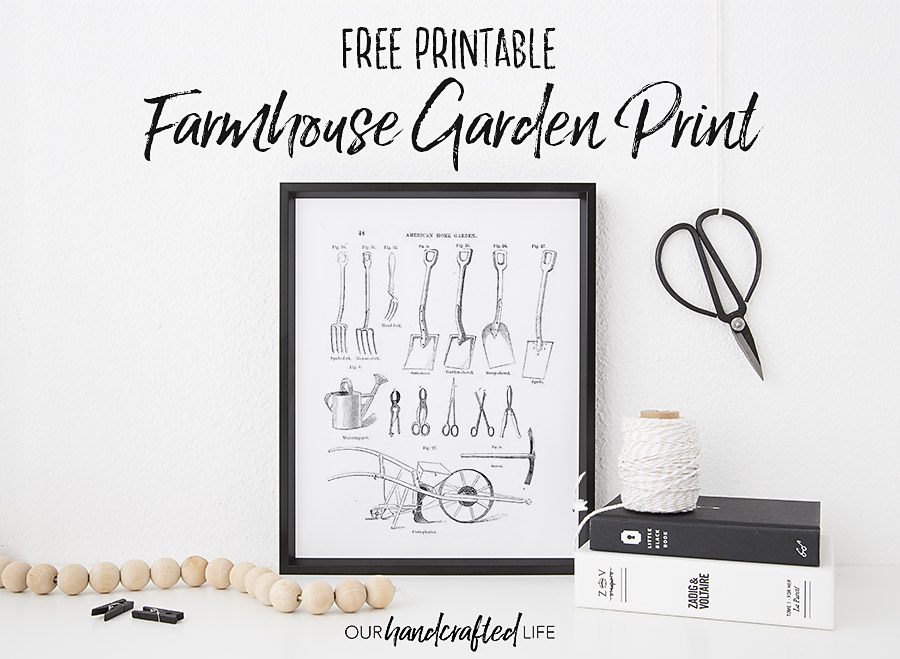 In the last couple of years, our family has discovered the joy of fresh produce. Before I understood what to look for, I would purchase apples year round. I could never understand while they were so tasty some of the time and so flavorless at other times.
Because I always just bought produce at the grocery store, I never really understood the affect seasons had on produce. I only knew that AS SOON AS I figured out the perfect recipe for zucchini and squash, it was gone!
My husband, who grew up in the country with a dad who has an incredible green thumb grew up eating fresh peaches right from the garden and giving away cucumbers to friends and family when there had been a plentiful harvest.
Once I embraced the seasonality of fresh fruits and vegetables, we reduced our grocery bill (because I wasn't trying to buy expensive fruits and veggies out of season) and our plates got more varied and colorful. I haven't quite gotten the hang of gardening yet, but it's on my list.
In honor of the gorgeous watermelons we've been enjoying and the pumpkins that are just starting to show up on the shelves, I thought I'd share a sweet little Farmhouse Garden Tools printable today celebrating gardening and anyone who considers themselves a certifiable #plantlady!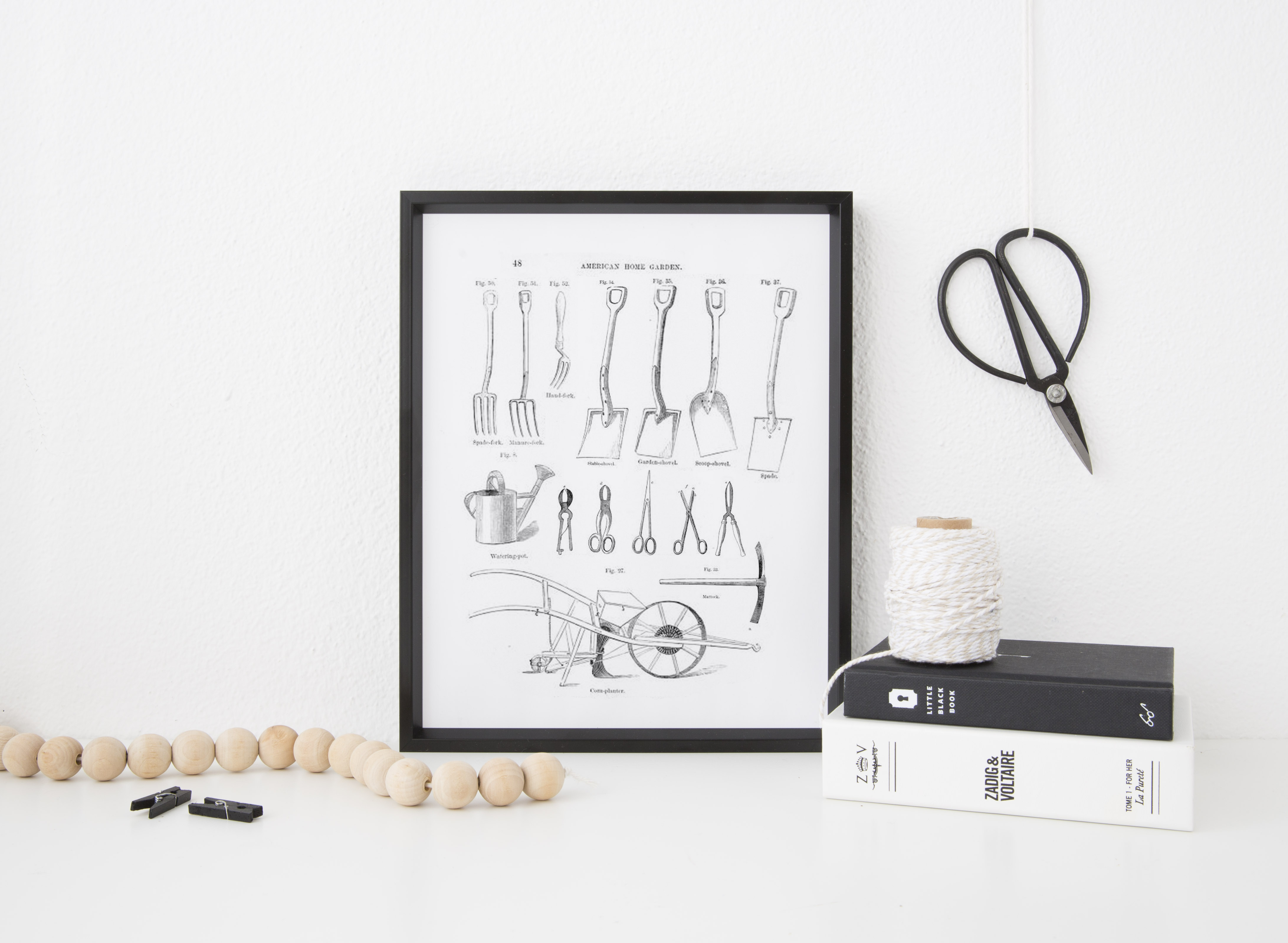 This farmhouse garden tools printable is made from vintage illustrations in a turn of the century farm and home manual, making it timeless and chic. It would make any mudroom or entryway a little cozier and it would make a sweet gift for anyone in your family with a green thumb this Holiday season. I hope you enjoy it!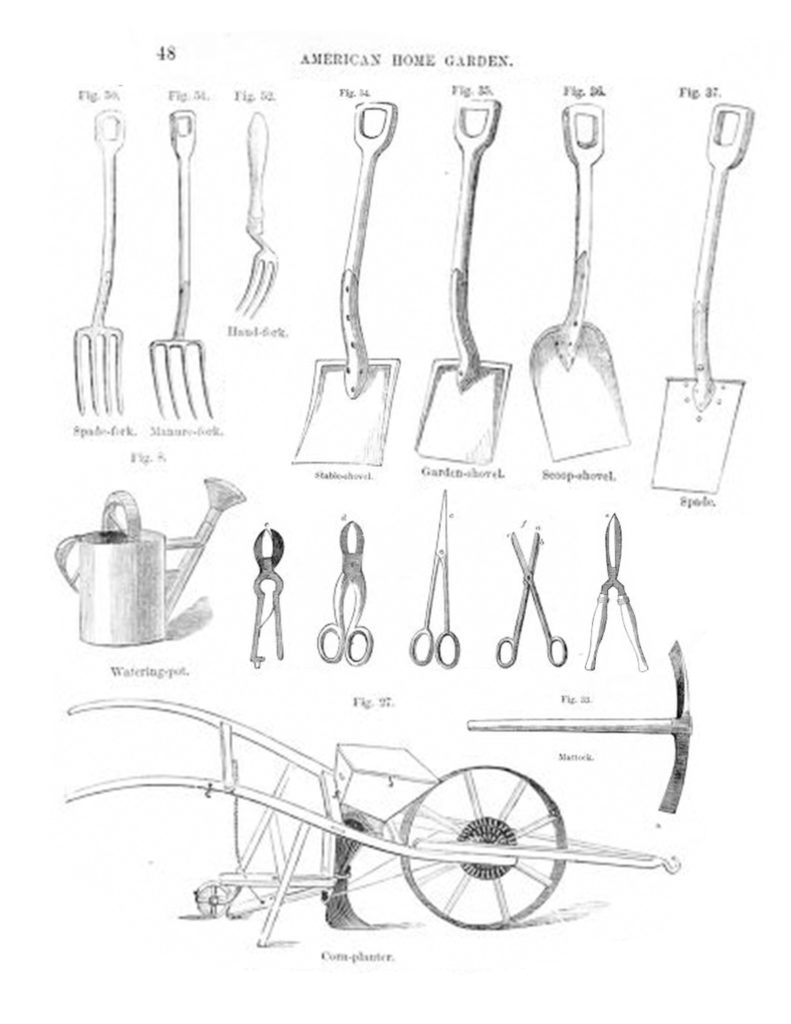 Let me know in the comments below how you will use this free printable then tag @ourhandcraftedlife to show us once you've hung it up!