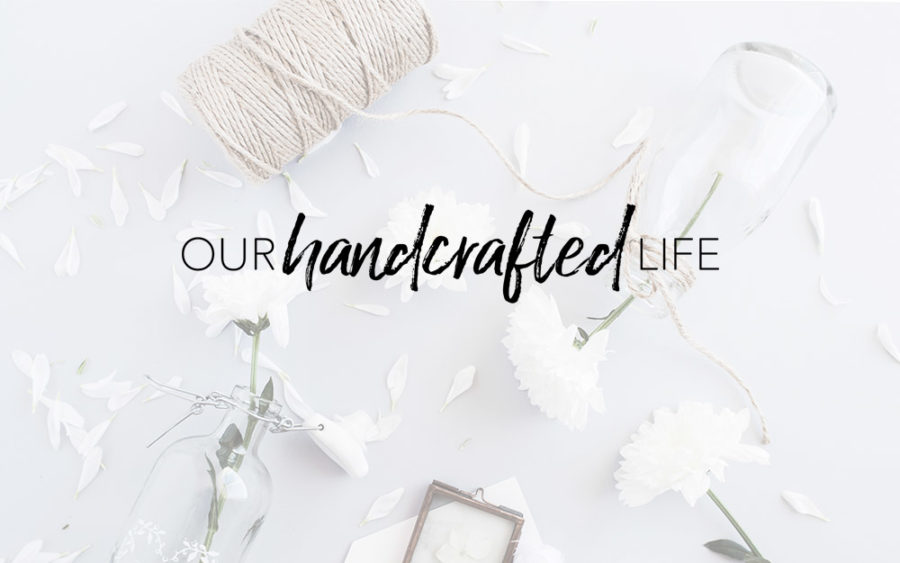 After three years of blogging with Wit & Wander, we have decided it's time for a bit of change. When I started Wit & Wander I didn't really understand what I wanted the blog to be about. I only knew that I needed an outlet to be creative, helpful, and productive. Wit & Wander was born out of a sleep-deprived mama's attempt to regain some of her identity.
Fast forward three years and my vision for my little corner of the internet is much clearer. Now I know that certain topics make me excited to write. They draw me back to my camera and to my computer even after exhausting days and sleepless nights. In fact, they often keep me up at night because I can't hold on to my ideas until morning.
I love working with my husband.
I love creating for my kids.
I love helping families make their time together more creative, beautiful, and fun.
I want to start focusing on those things and the best way to shift my focus is by introducing you to the next phase of our adventure: Our Handcrafted Life
Our Handcrafted Life
Over the next couple of months, you will start to slowly see things change from Wit & Wander to Our Handcrafted Life. (I say slowly because I have a six month old and a toddler at home, so slowly is the only way I accomplish anything!)
I'm so excited about Our Handcrafted Life because it taps into the heart and passion of my family. Our Handcrafted Life will show you what makes our family unique.
My daughter makes mud pies outside instead of playing on an iPad.
My husband won't buy anything if he can make it. He designs and creates everything from cutting boards to rock walls out of our garage.
My son, well he's six months old so right now he pretty much just eats, sleeps, and poops.
I am the planner and dreamer trying to cultivate a simple, play-filled life for our family.
One thing I have treasured more than I ever thought possible in the last few years has been you all – my incredible readers. Your comments have made me laugh, given me new ideas, and made me feel like I'm not alone in this crazy world.
Because you are such a valuable part of this family, I would love to know more about what you would like to see in the future of Our Handcrafted Life. I promise to read each and every comment.
It's super short – only 9 questions that will take less than 5 minutes. As a thank you for your time, I will randomly give away a $25 Target Gift Card to one reader who fills out this survey. Please click the link below to fill out Our Handcrafted Life's survey:
Thank you once again for your incredible support. You really mean the world to me! If you haven't already, make sure you're connected with us on social media so you can see a few other surprises from us in the coming weeks.