Last fall, very few people would have guessed that the Cowboys would be in the playoffs, but with this winning streak, our fair city of Dallas has exploded in a sea of blue and white stars. Though the Cowboys still have to face the Packers this Sunday before they can think about the Big Game, for a planner like me, all this excitement means it's time to start thinking about a Super Bowl party!
Super Bowl Parties are one of my favorite things to plan because my husband gets almost as excited about it as I do. He is mainly excited about eating junk food and watching football with friends, but I have visions of appetizers and party games dancing in my head.
To help you plan your own Super Bowl Party, here is a Free Printable Super Bowl Party Game.
I know it's not for everyone, but I love a great party game. The perfect party game doesn't take away from the main event (in this case, watching the game), but adds an interactive element so that even the non-football lovers can get excited.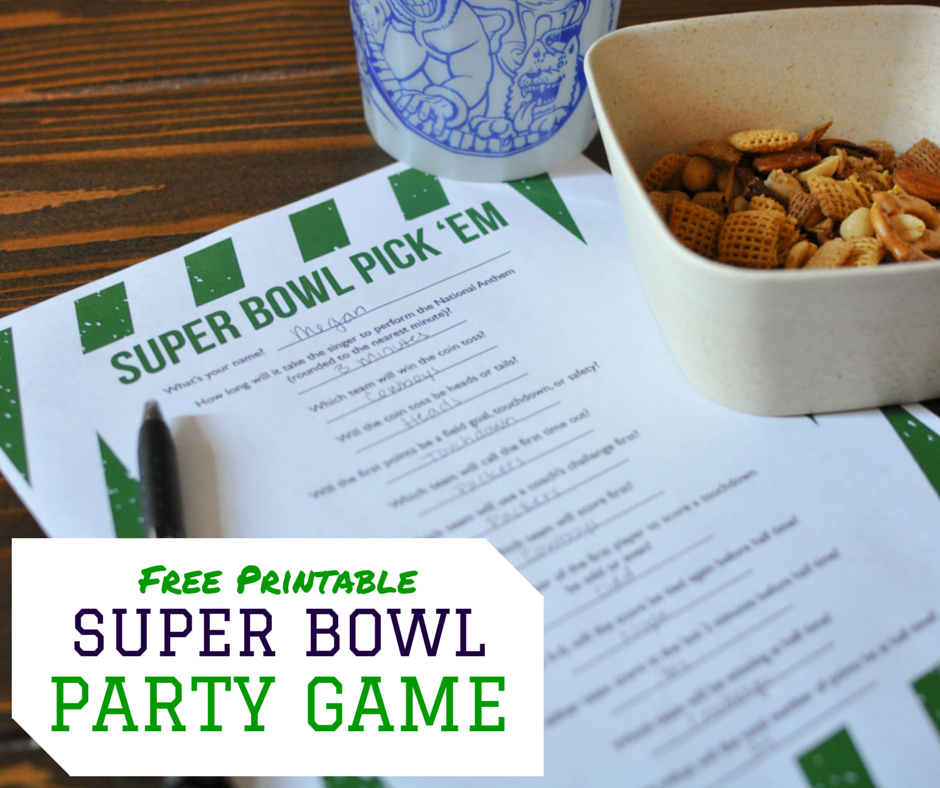 This game is perfect for a Super Bowl party because it can be filled out before the game even starts. Then the guests 'grade' their own paper during the game (the host can record the correct answers to settle any arguments, just in case your group happens to be as competitive as ours!) and a winner is announced at the end of the football game. Bonus: because most of our friends are families with young kiddos, this game is designed to end at half time so that parents can participate and still get the kids to bed on time.
All you have to do is print this game for each guest on your list – and make sure you have enough pens – no one ever thinks about pens!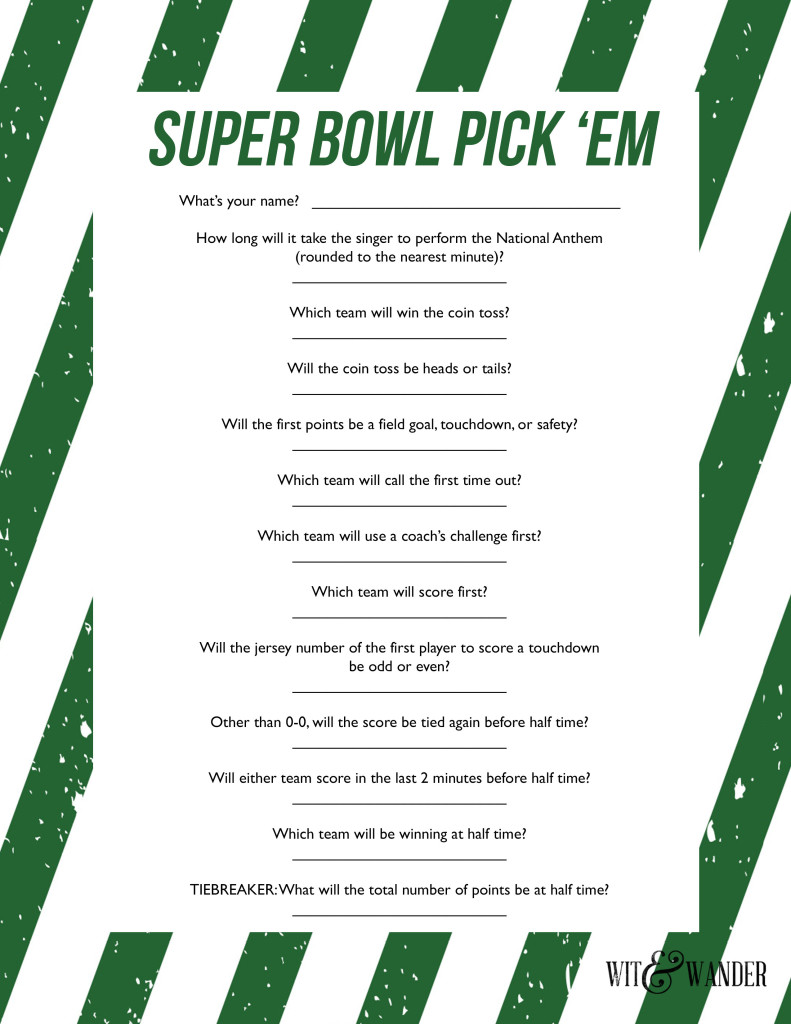 Do you like to plan a party for the Big Game? What is your favorite Super Bowl Party trick?
—
Want more Free Printables and creative ideas for families? Join our mailing list to receive emails with freebies, projects, and decor ideas to help you live a creative and joy-filled life. You can also follow us on Facebook, Instagram and Pinterest and see more printables on Etsy.