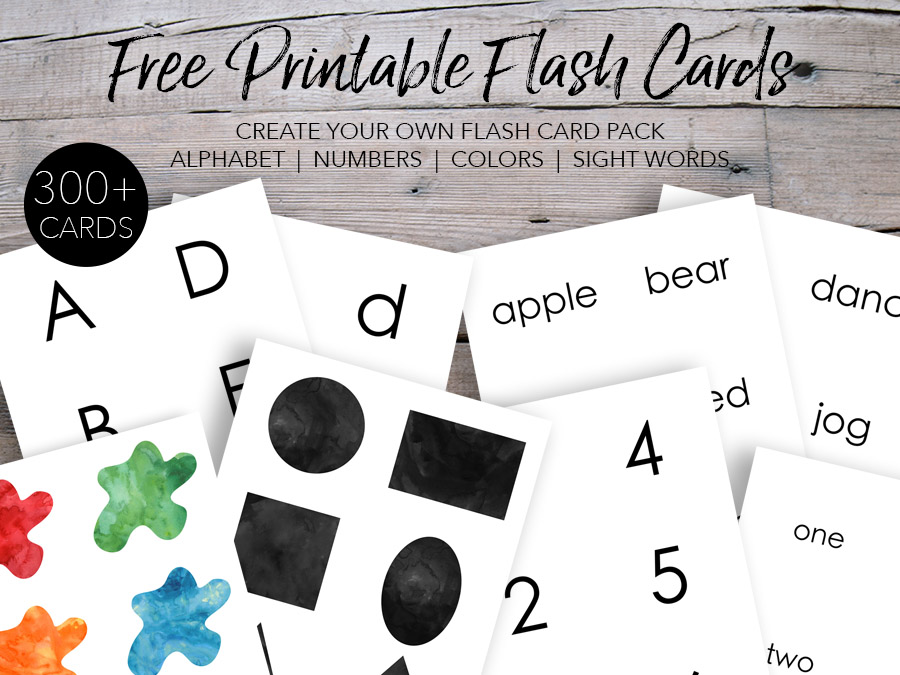 I have a love/hate relationship with flash cards. Flash cards are useful for mastering concepts like number, letter, and sight word recognition. They are also really helpful as examples when learning to write.
Flash cards are also famous for being boring and repetitive. I'll admit, I avoided flash cards at all cost when we first started homeschooling because I had visions of drilling facts until my kindergartener had completely lost her love of learning.
Thankfully, I'm a little dramatic and that doesn't have to happen at all! I eventually caved in and made some flash cards to help her with some concepts she was struggling with. We played different games with them and she loved it! It turns out flash cards are a lot more fun if you're jumping, spinning, or beating mom and dad in a game.
So today, I thought I'd share the flash cards we made for Pre-K, Kindergarten, and 1st Grade. There are cards for the alphabet, numbers, sight words, colors, nouns, verbs, calendar cards, and more! (Plus – here's a link to 100 Ways to Use Flash Cards)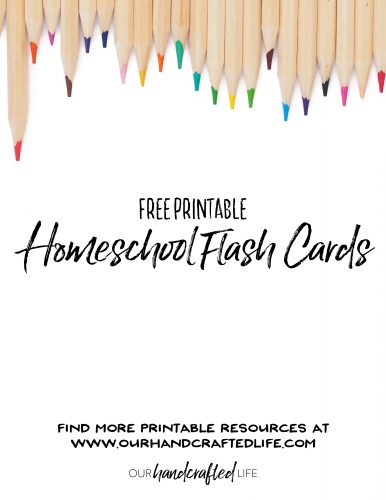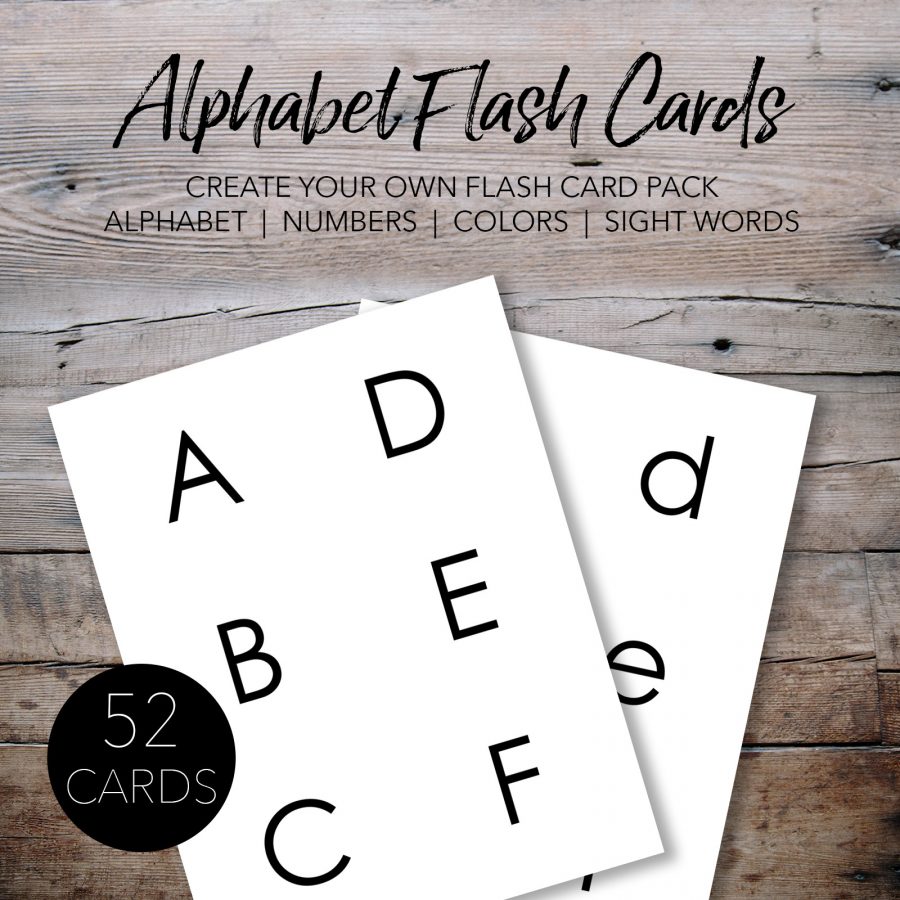 Uppercase alphabet flash cards and lowercase alphabet flash cards are perfect for teaching preschoolers and kindergarteners to recognize letters. As students begin to spell simple and then more complex words in kindergarten and first grade, alphabet flash cards are a great way to practice without forcing the student to also focus on proper handwriting at the same time.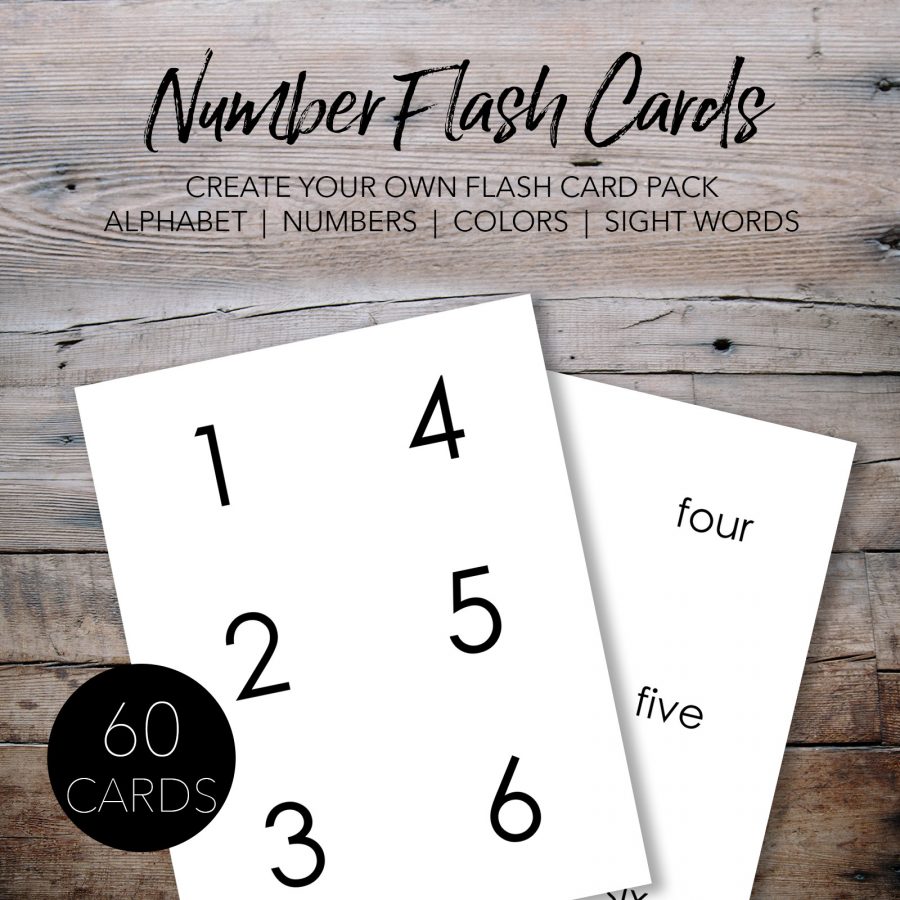 Whether your kid is working on number recognition, number sense, or skip counting, these Number Flash Cards will certainly come in handy. You can even treat them like educational playing cards playing games like war, go fish, and memory.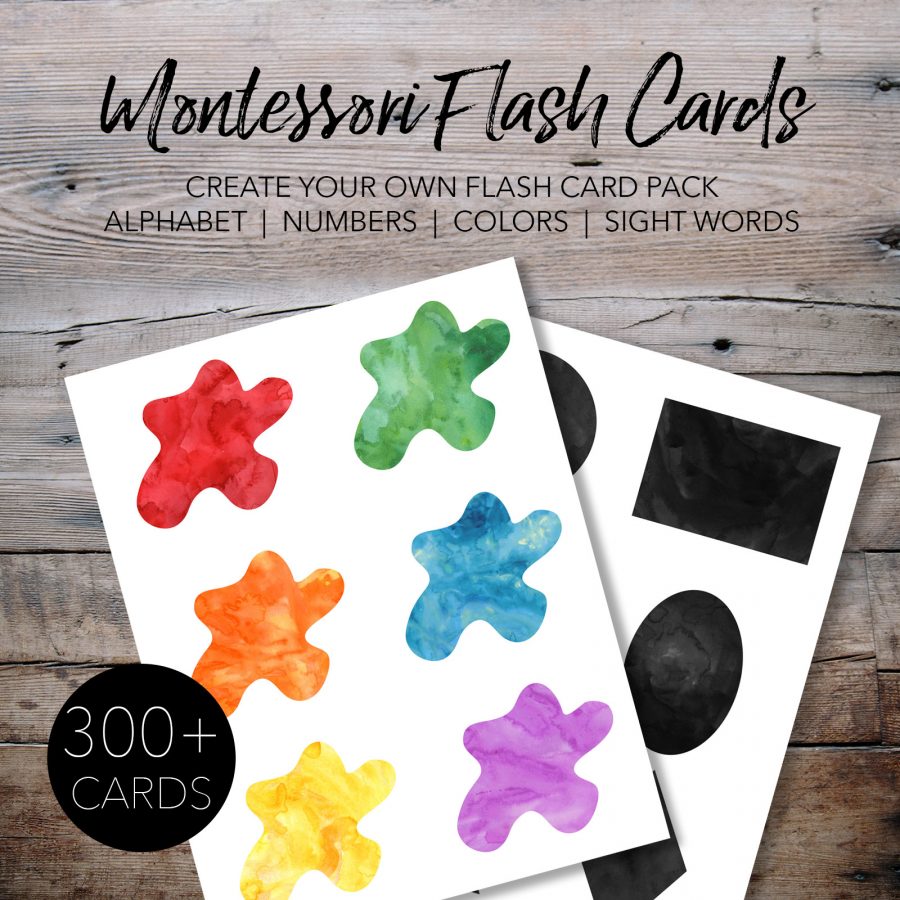 We use these flash cards primarily for daily work. When we are working on writing out the date, we will set out the Month, Day, and Number flash cards so she can copy it down into her Math notebook. We have used the shape flash cards learn the names of shapes and go on a shape hunt throughout the house. The color flash cards have been used to work on sorting and patterns.
Sight Word Flash Cards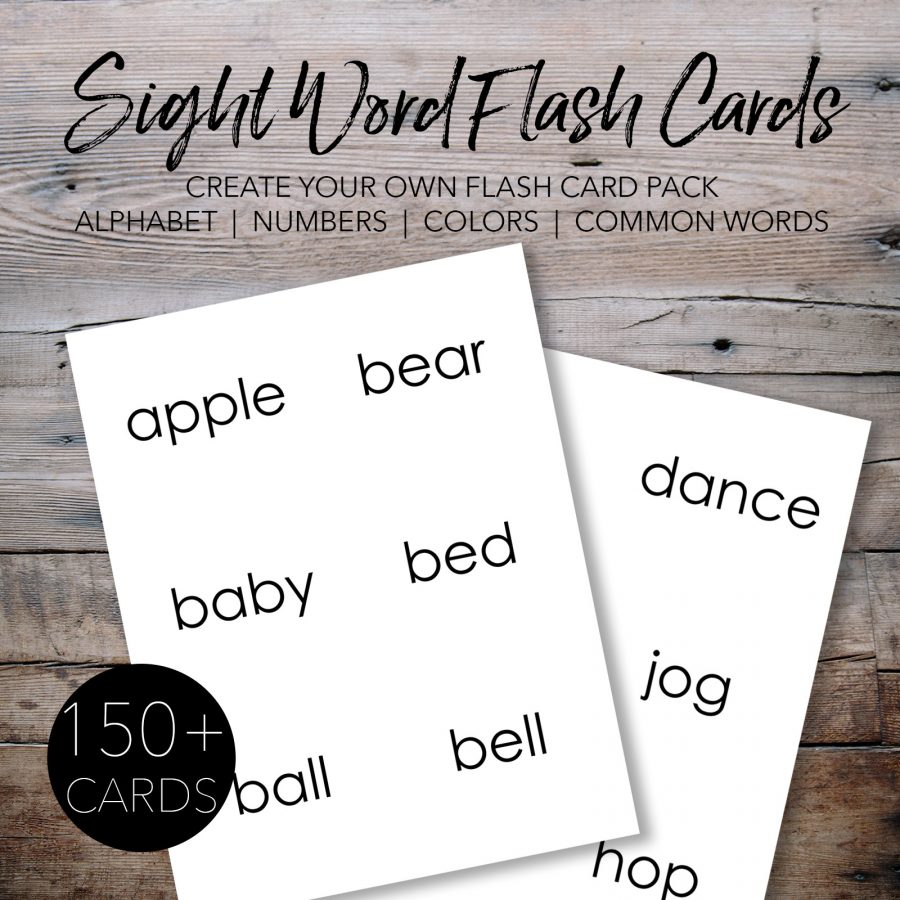 The noun flash cards might just be our favorite set. We have used them to play Pictionary and charades. We draw a card and create a painting or drawing based on the card. We alphabetize the cards and we play 20 questions in the car. The sky's the limit!
Use these verb flash cards as a brain break activity in between school subjects. You can also play charades or have the student tell a story based on the verb they draw. Combine the verb flash cards with the noun flash cards to challenge the student to put the cards into categories.
The noun flash cards, verb flash cards, and sight word flash cards are all used for similar things, but you can play different games with each set of flash cards to strengthen reading skills.
We hung these on the wall of our playroom so that our kids could look at them any time they wondered how to form a letter or number. We also have a set laminated that we use for tracing practice and some games in the car.
Flash Card FAQs
How can I print my own homemade flash cards?
Whether you're a homeschool teacher, an educator, or a parent, you can easily print these flash cards on your home printer or have them sent to to print from an office supply store. Just download the PDF flash cards you want to print and print them out on heavy weight card stock paper. Cut the flash cards using scissors or a paper cutter. You may also choose to laminate the flash cards so they are more durable.
Do flash cards really help?
These flash cards are designed for preschool, pre-k, kindergarten, and first grade students. They probably won't help a student who isn't interested in learning (unless you use our flash cards games and ideas to make them fun!), but if your student is interested in learning, the repetition of using flash cards several times a week will give them instant recognition, a key part of learning math and learning to read.
How can you make flash cards more fun?
Play an engaging game like Go Fish, Memory, or War.
Go on an outdoor (letter/number/color) hunt.
Laminate the flash cards and use them with a tactile material like Plah Doh, a sand tray, or dirt.
Play Pictionary – drawing the noun, verb, or things that start with the letter.
Play iSpy with the color flash cards.
There are so many ways to make flash cards more fun! These are just a few ways. If you want more ideas, check out 100+ Fun Ways to Use Flash Cards!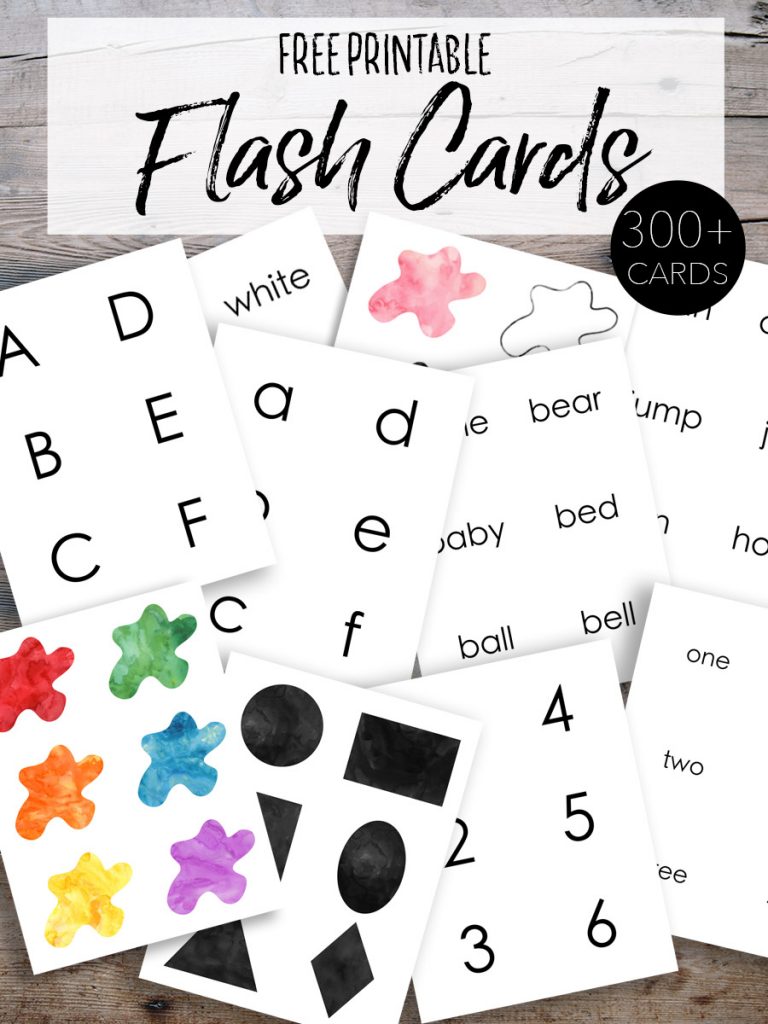 Let me know if you would like to see more free homeschool and home learning resources!