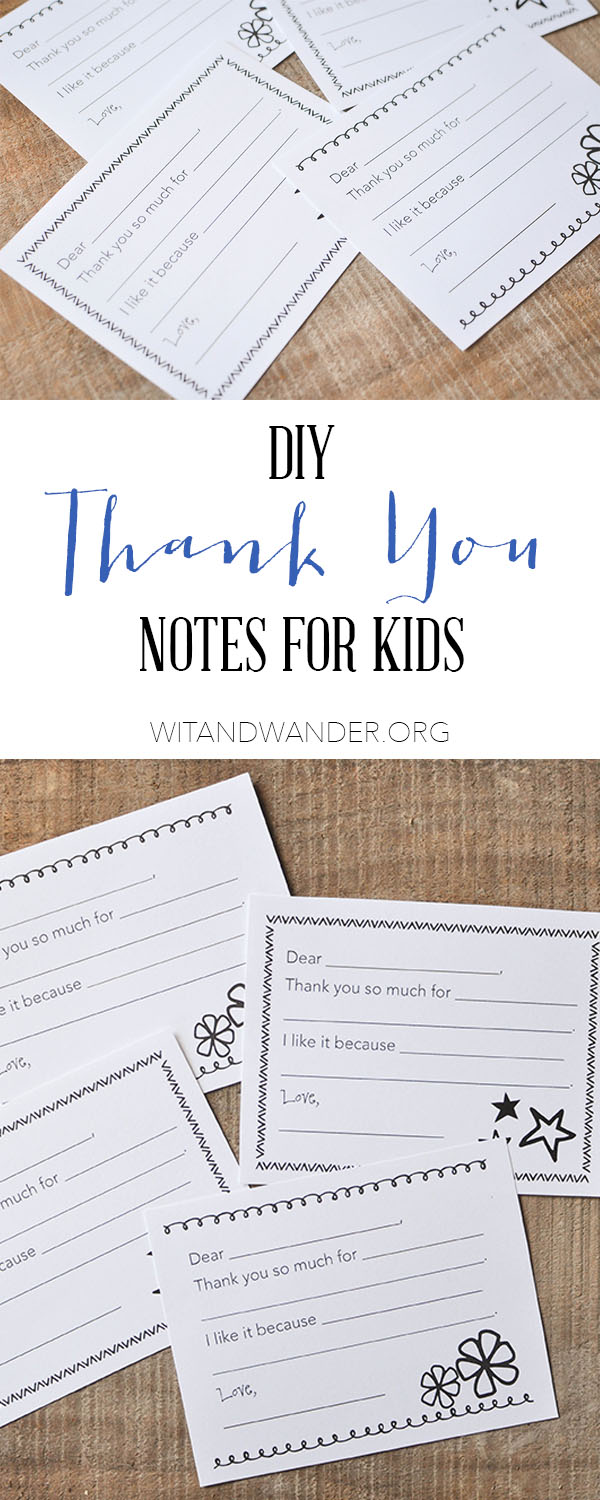 Maybe it's just because we have officially settled into the South and the southern hospitality is wearing off on me, but I have been thinking a lot lately about the importance of handwritten notes.
My family sends cards for every occasion (Valentine's Day and Halloween included!) and I have kept so many of those cards throughout the years. My grandma includes a handwritten note in every card she sends and I love that personal touch that shows me in a simple way how much she cares about me.
One simple way to begin to teach our little ones about the art of the handwritten note is through Thank You Notes!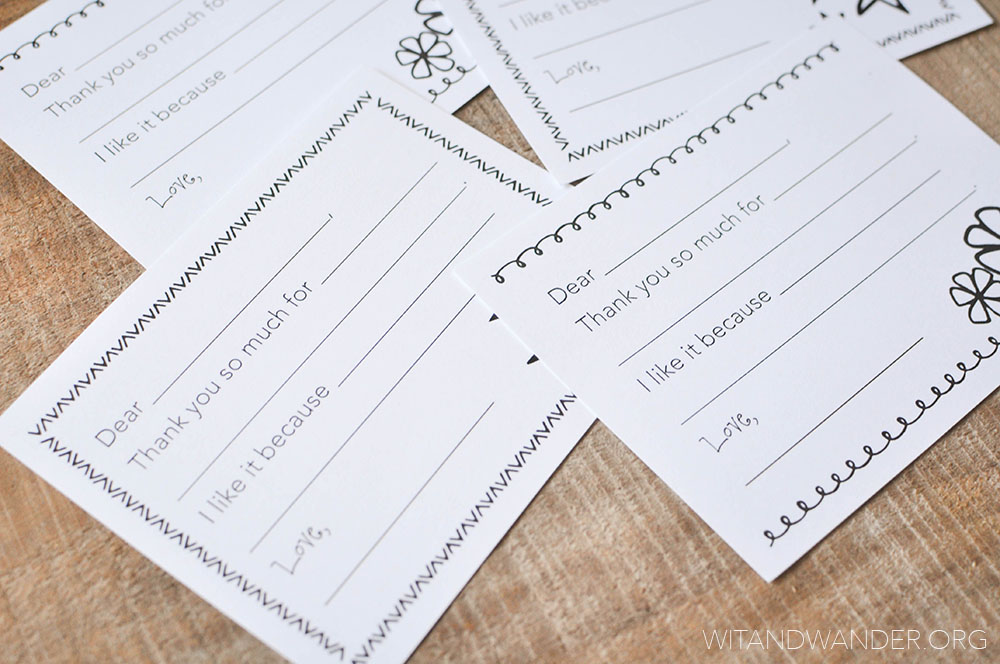 I have created these simple Fill-in-the-Blank Thank You Notes that kids can use after their birthday party, the Holidays, or anytime they receive something special from someone. Click below to download the Thank You Notes for Kids, then let me know in the comments how much you like them!
CLICK HERE TO DOWNLOAD KID'S THANK YOU NOTES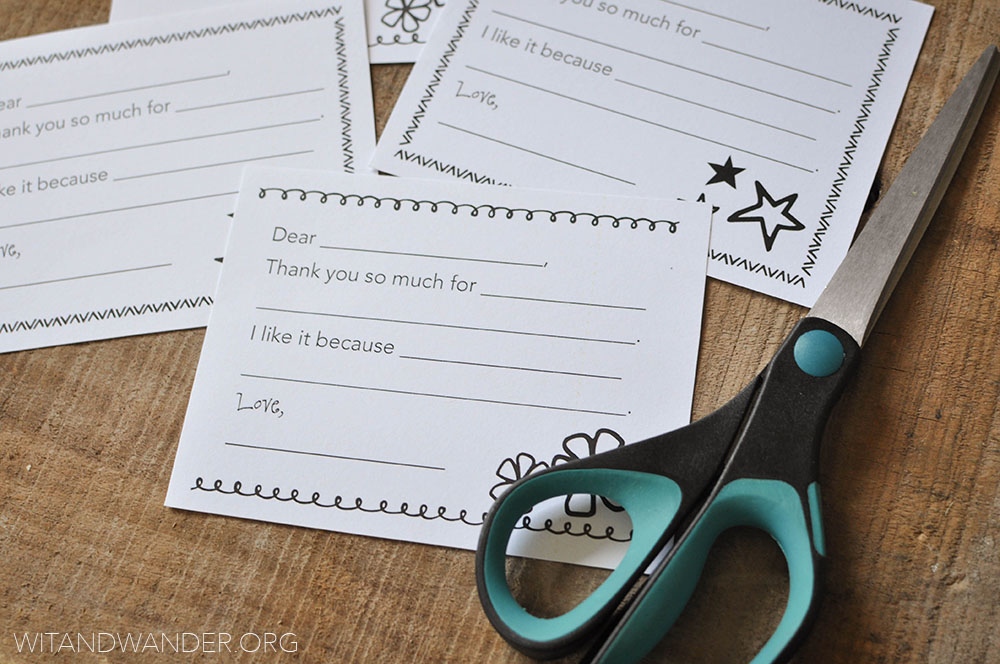 Handwritten thank you notes are almost a thing of the past, but it's important to start teaching our kids to be thankful, even when they're young. If our children learn to express their gratitude now, they will stand out in a world that tells kids that they not only need, but deserve whatever toy they want exactly when they want it.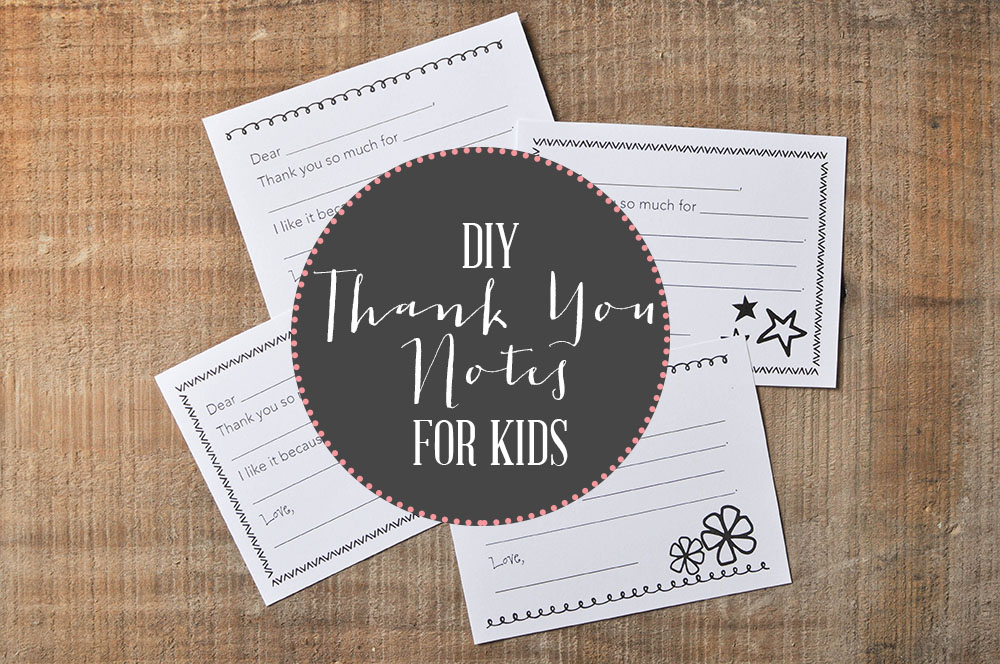 With these Free Printable Thank You Notes, you can start talking to your kids about why it is important to stop and be thankful and give them a practical way to show their thanks!
—
Want more Free Printables and creative ideas for families? Join our mailing list to receive emails with freebies, projects, and decor ideas to help you live a creative and joy-filled life. You can also follow us on Facebook, Instagram and Pinterest and see more printables on Etsy.