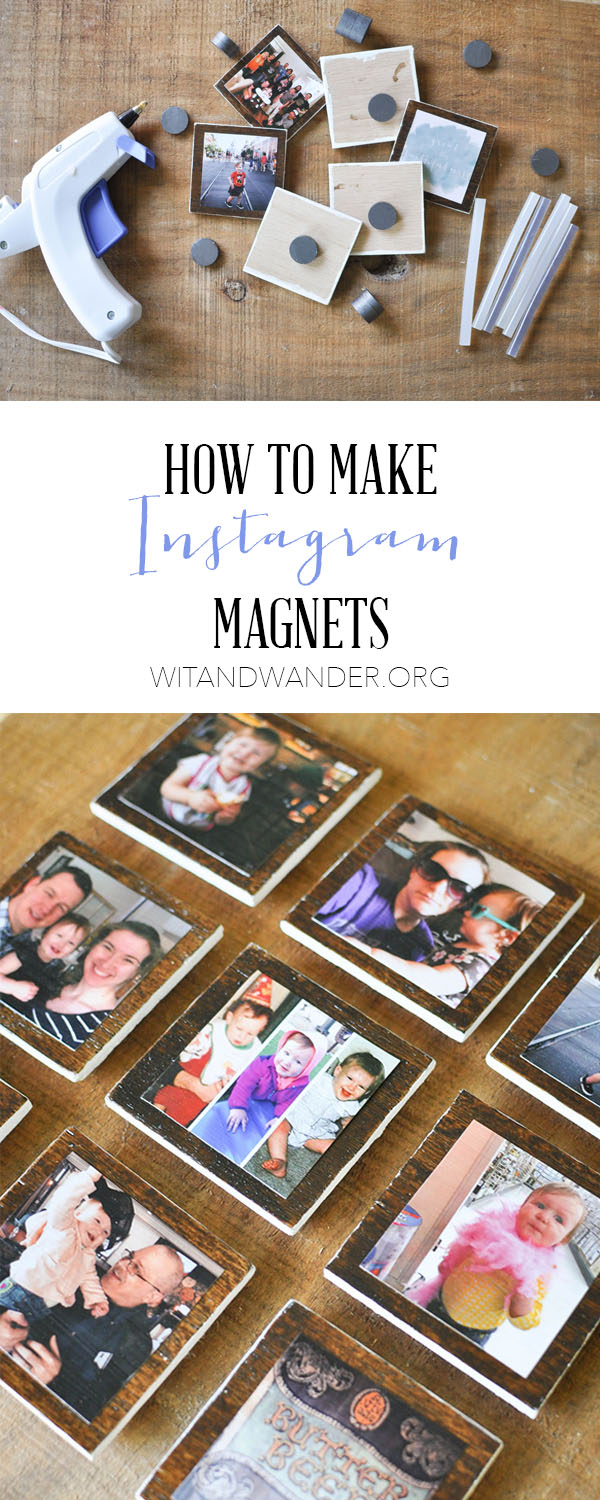 Confession: This is definitely not my easiest project. I almost gave up on these adorable little magnets about four times over three days because they just weren't cooperating (I am in denial that it was user error!) Thankfully, I stuck with them and now I am totally in love my new Instagram Magnets. So, if you dare, I challenge you to make these magnets and show off your hard work serious crafty skills all over your fridge!
I love taking my photos, but I hate it when they get stuck on my phone or my computer. Because they are so easy to snap and forget about, I hardly ever print physical pictures out to enjoy around our house. This little DIY is a great way to get the Instagram photos you love and turn them into magnets you can see every day.
Here is a look at the finished DIY Instagram Magnets: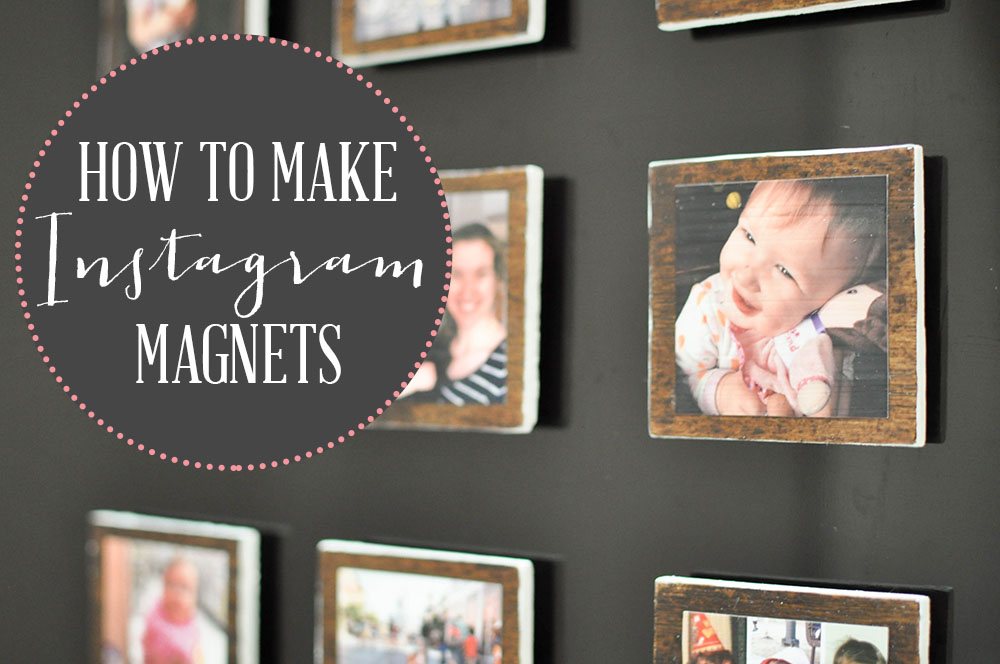 What you need to make DIY Instagram Magnets:
(9) 2.5″ x 2.5″ Squares of 1/4″ Oak Veneer Plywood
Printed Instagram Photos
Stain + Sealer (I used Cabot Premium Wood Finish Stain + Sealer in Aged Leather)
Strong Round Magnets (I got mine from my local craft store, but these are similar)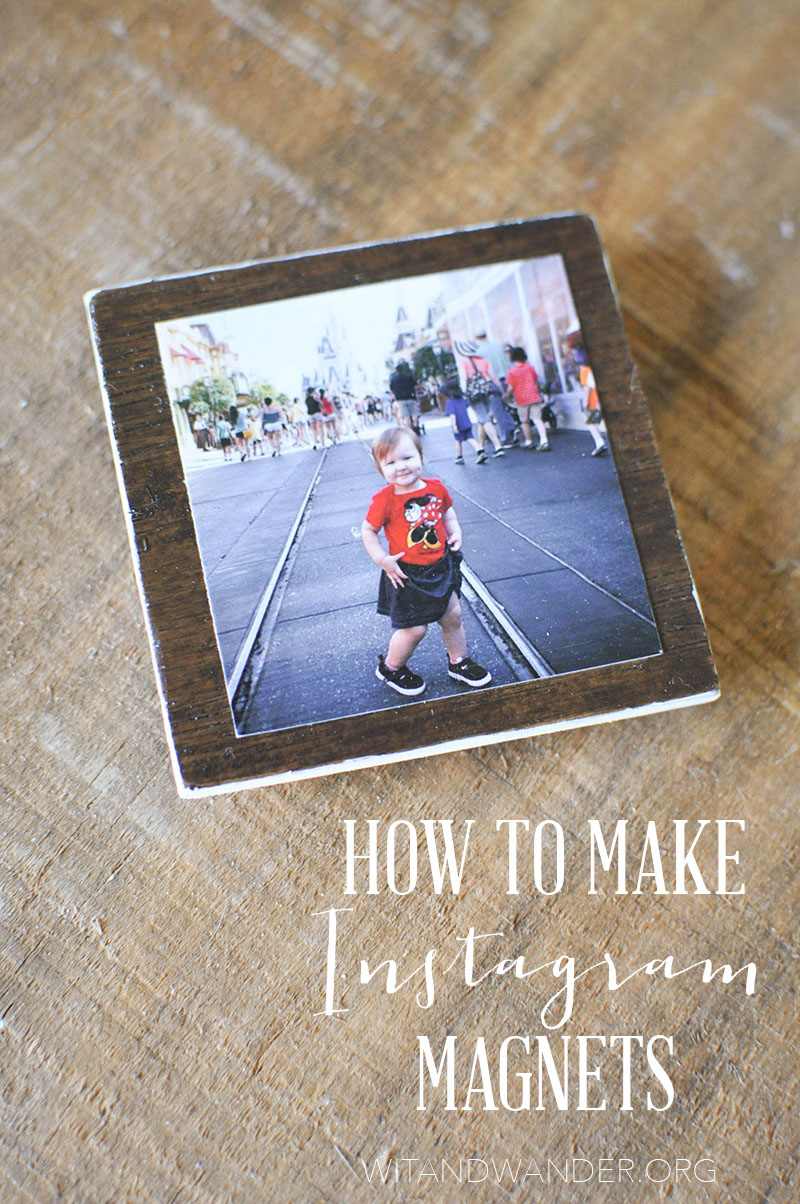 To make these Instagram Magnets, cut the wood (or bat your eyelashes and ask your husband to cut it for you – he always says my projects aren't DIY, they are DIWYH…Do It With Your Husband!) and sand the edges to remove any splinters or rough spots.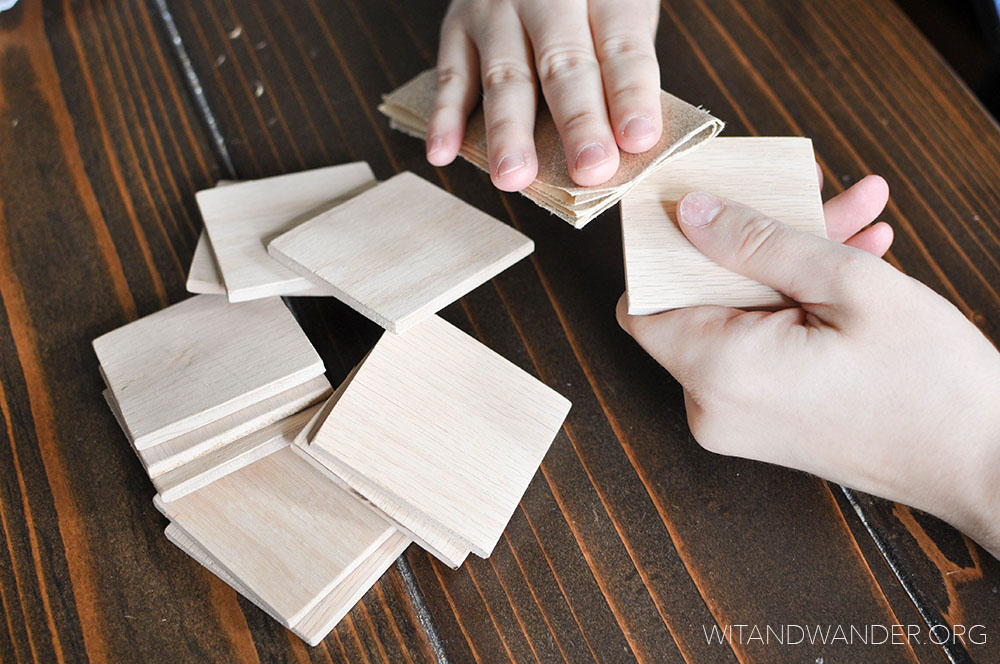 After you wipe the dust off using a rag or old t-shirt, apply the stain to the face of the wood squares with a foam brush following the directions on the can. I didn't think this project was big enough to justify using a stain and a clear coat, so I used an two-in-one stain and sealer. Once it dries, give it a second coat of stain if you feel like they need it.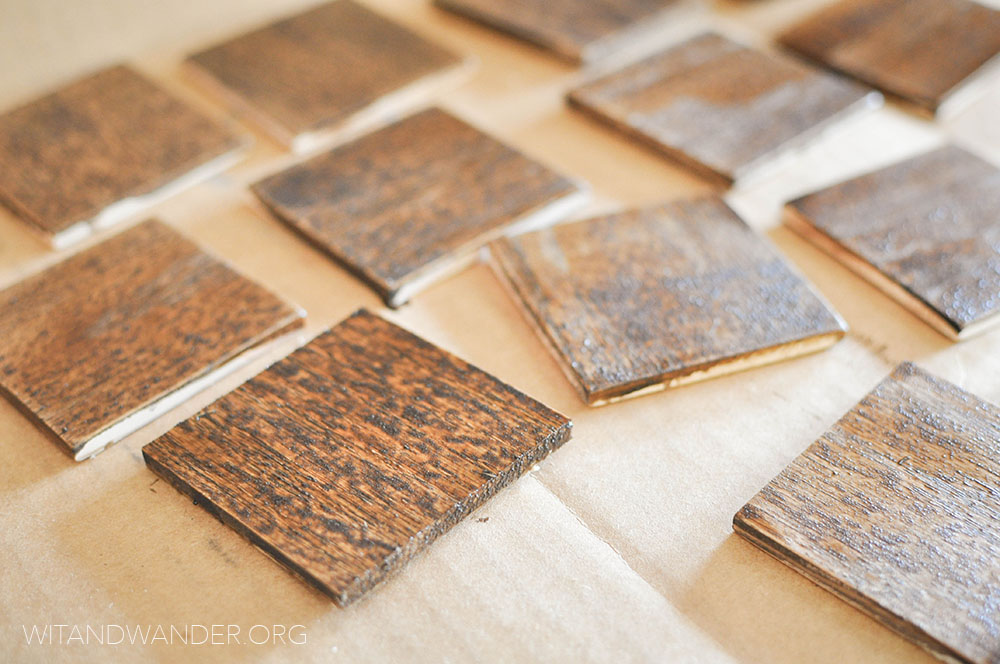 Print your Instagram pictures in 2″ x 2″ squares. I used Photoshop to add 6 photos in a single 4×6 print, but you could print them off using Social Print Studio.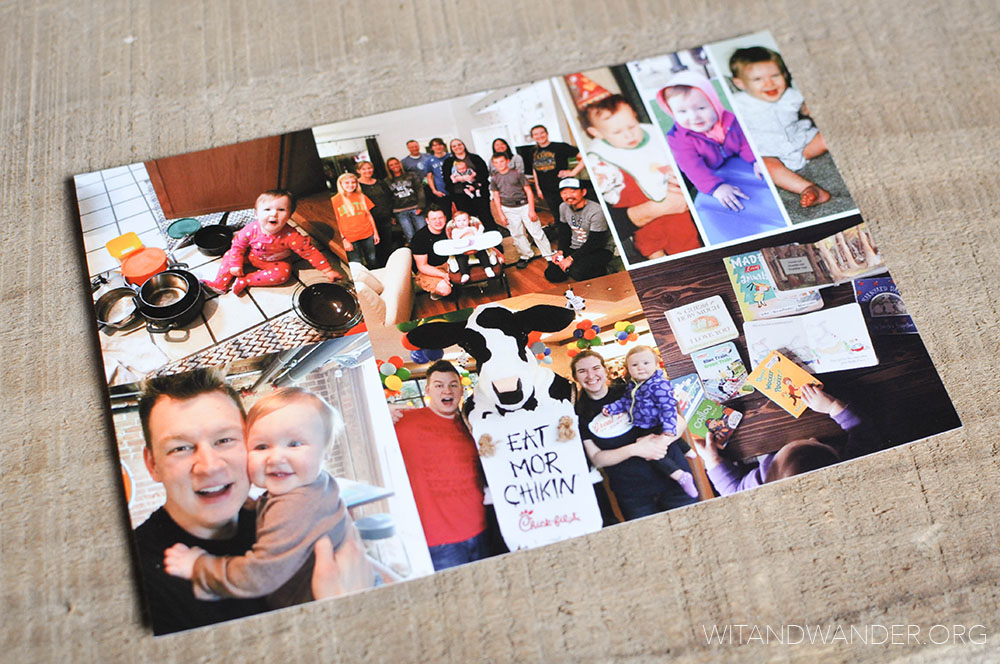 After you've cut out your photos, layer Mod Podge on your dried, stained blocks of wood. Carefully place your photos in the center of the blocks on the wet Mod Podge. Then spread a thin layer of Mod Podge over the top of the photo and the block.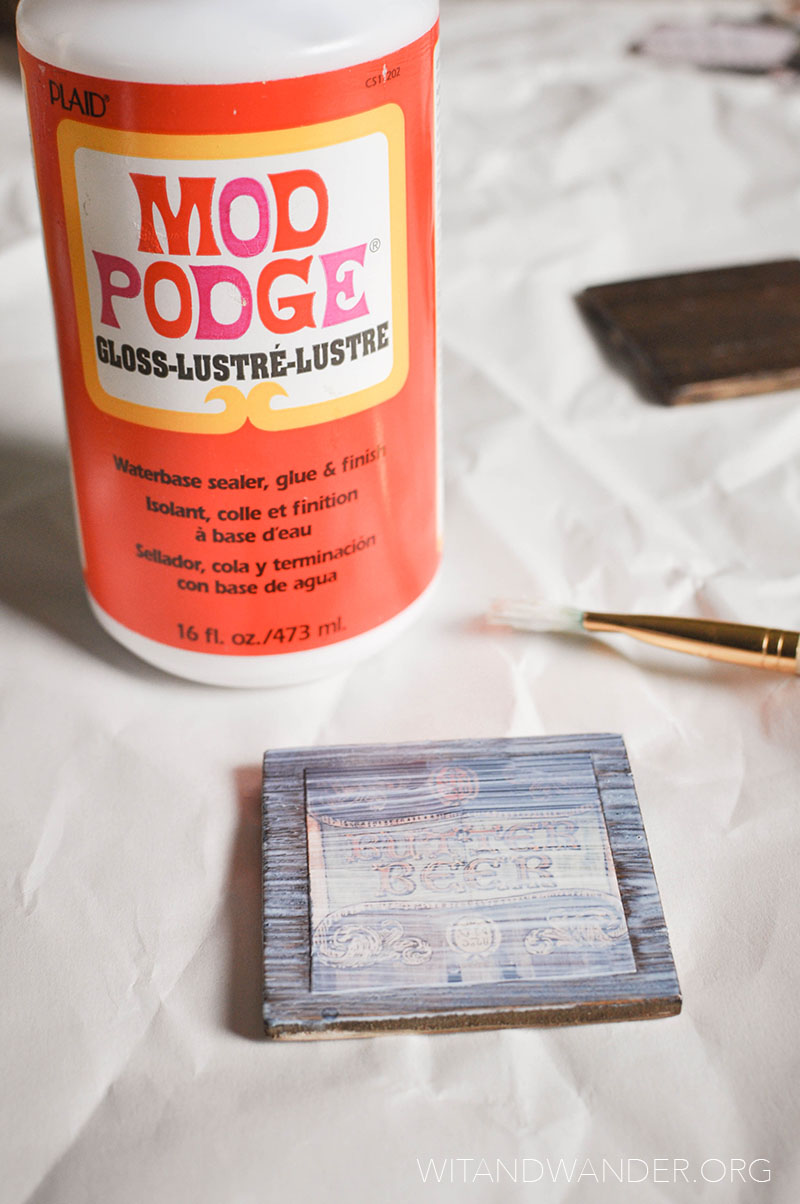 Allow the blocks to dry overnight. Paint the edges of the blocks with white craft paint, then attach magnets to the back with hot glue.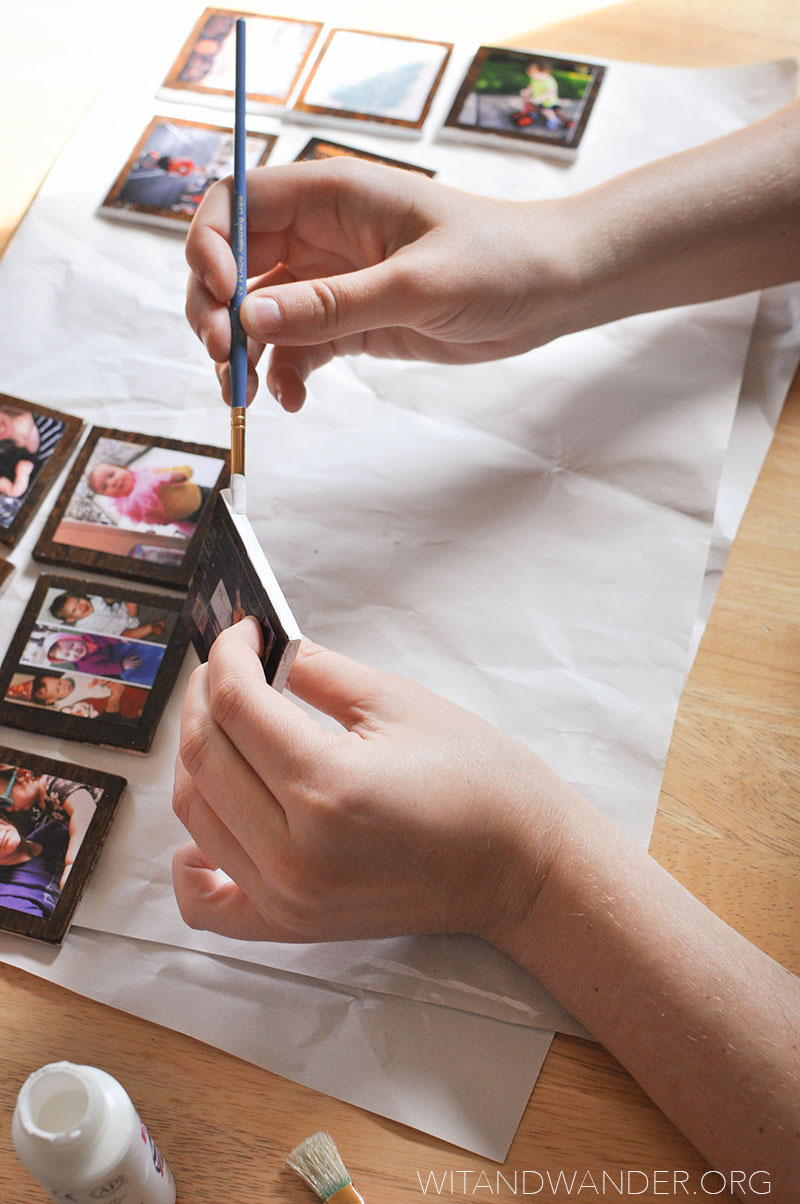 That's it! Now you have gorgeous DIY Instagram Magnets! These are the best way to display your favorite family Instagrams. They would also make a great gift for anyone from a college student to a grandparent! Do you have any great ideas for getting your Instagram pictures out of your phone? Share them in the comments below!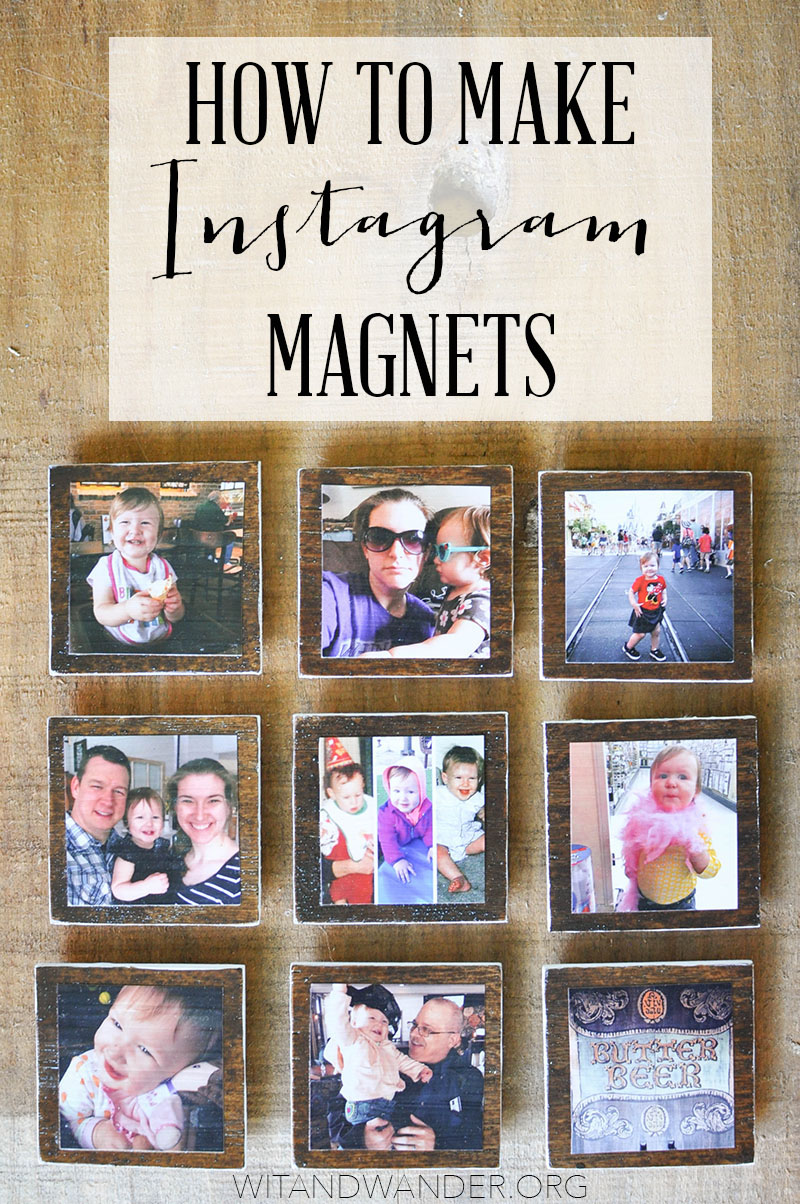 —
Like what you see on our blog? Join our mailing list to receive emails with freebies, projects, coupons and decor ideas to help you live a creative and joy-filled life. You can also follow us on Facebook, Twitter and Pinterest.