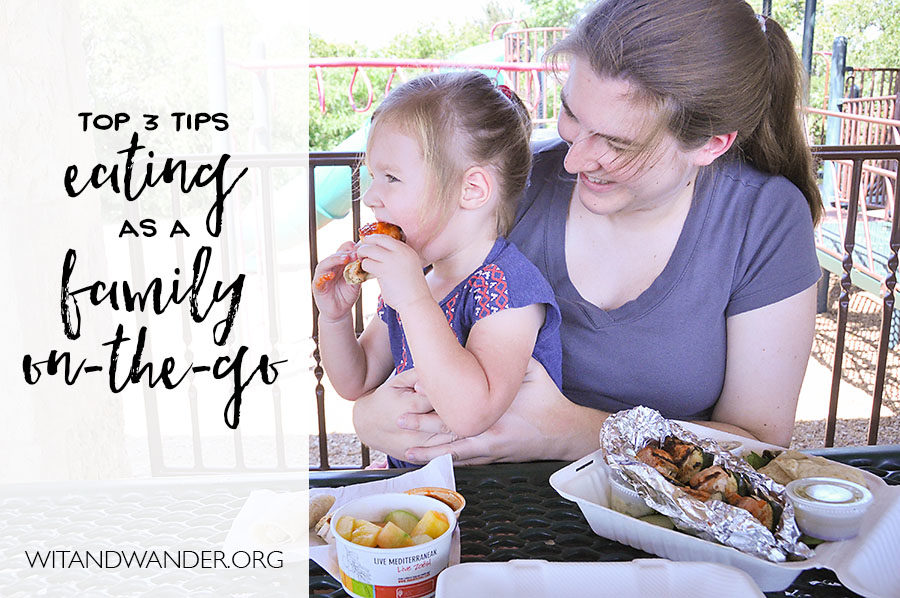 Every mom knows how important it is to eat together as a family. Families who eat dinner together benefit from the connection and communication of a nightly family dinner. Moms also know how crazy life can get – especially during the school year! Our family typically spends 4-5 nights a week busy doing things like practice, church, and sports. If we're not careful, we can go an entire week without sitting down together as a family. Thankfully, there are some easy ways to sneak in family time even in the middle of the busiest weeks. Here are the Top 3 Tips for Eating as a Family On-the-Go:
Top 3 Tips for Eating as a Family On-the-Go
1. Find a Spot
For our family, there is an incredible park about halfway between our house and most of our activities. It has picnic tables, a walking trail, and a giant playground.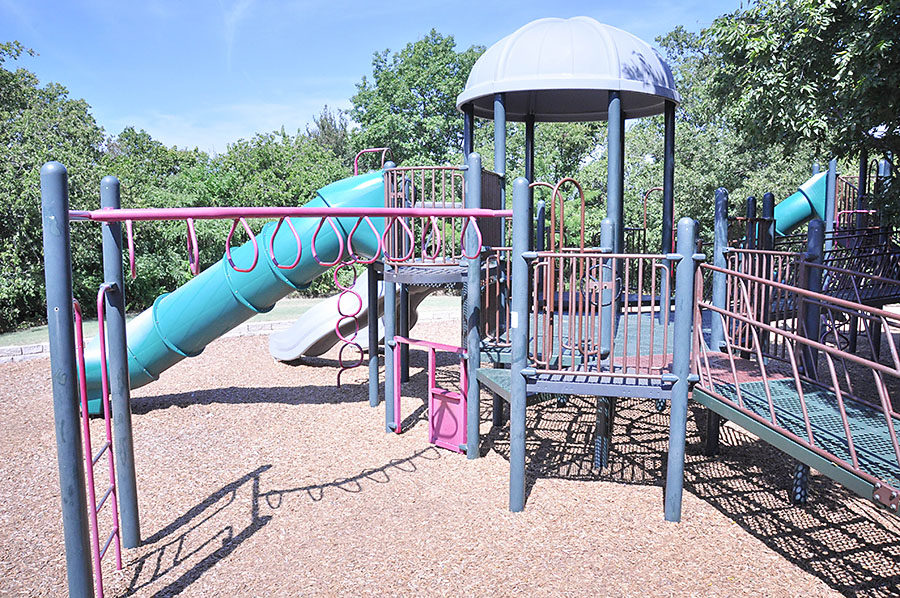 Our daughter loves it because she knows she gets to play on the playground after dinner. My husband and I love it because we can get a few minutes to talk about our day. Finding this spot has taken the guesswork out of the "where do you want to eat?" dilemma. We can pick something up or pack a meal and meet together at our favorite spot.
2. Choose Healthy Options
For quite some time, we dreaded going out to eat because of how it made our bodies feel after eating. I was especially worried about what I was putting in my toddler's body when we chose to eat out.
One of our saving graces has been finding Zoës Kitchen, which offers the quality of a home-cooked meal with the convenience of a fast casual restaurant with healthy meals for adults and kids.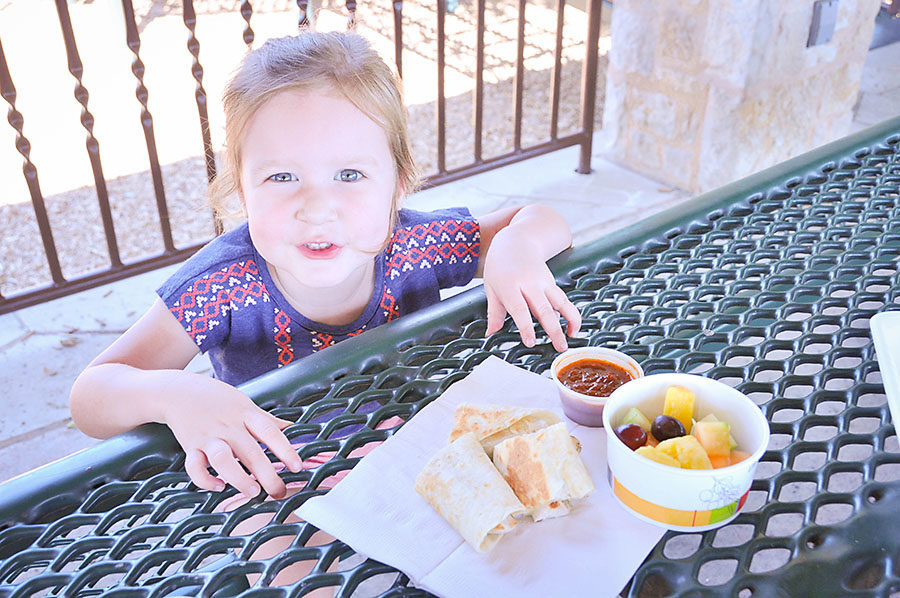 I love their new expanded Zoës kids menu, which offers made-from-scratch, healthful options for kids.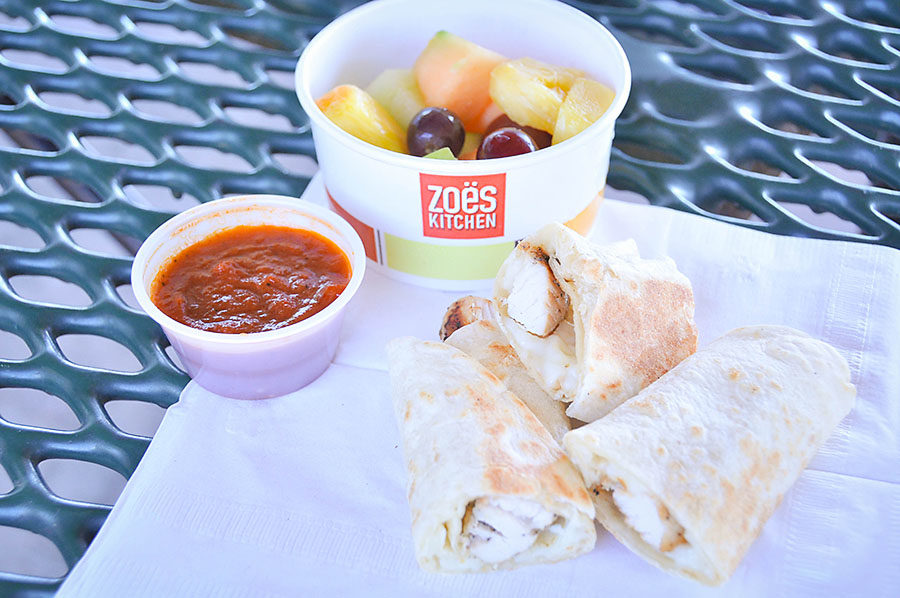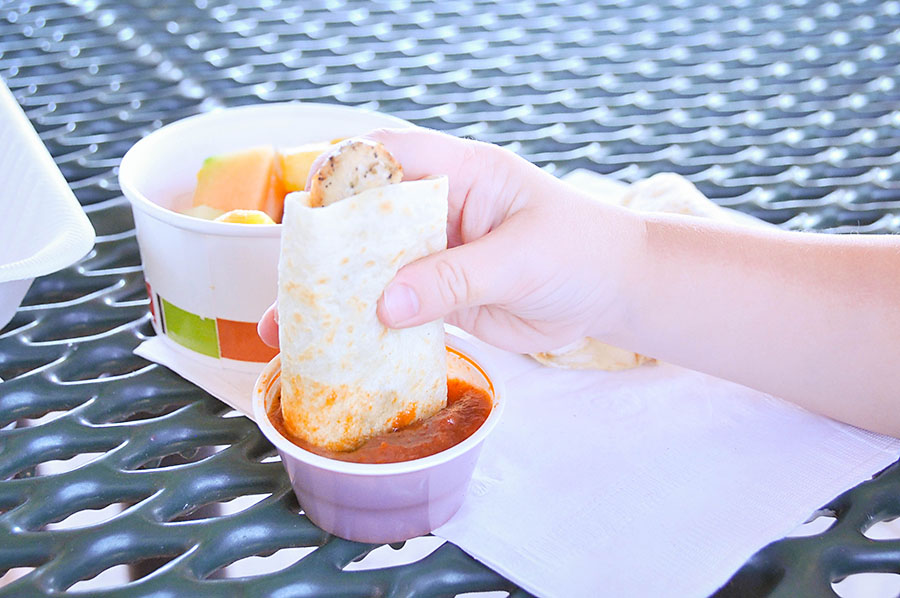 It makes me feel good to know that I'm serving my daughter ingredients I trust and flavors we all love, plus their location in Lewisville is so nearby.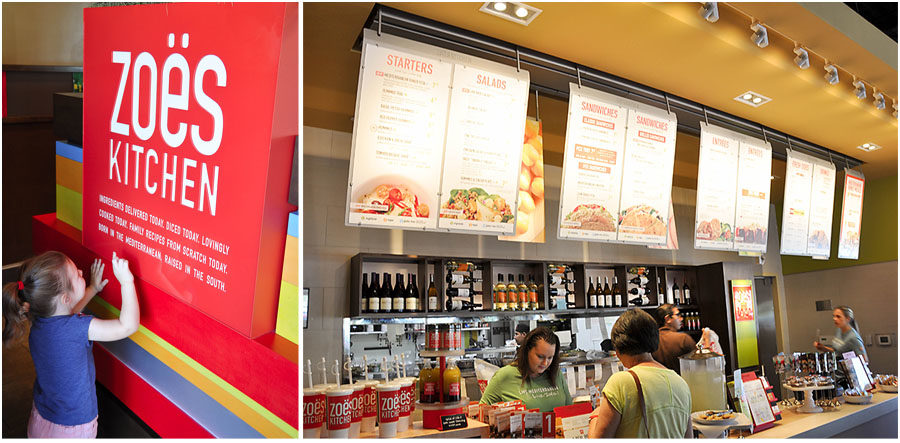 3. Be Intentional
If conversation around your dinner table has more awkward silences than meaningful connections, try to shake up your dinner routine. You can start by asking how everyone's day went or asking specifically "What was one good thing that happened to you today?". You might be surprised to see how much this can get your family talking, but if you're met with a chorus of "fine" and "I don't know", then you might try using conversation starters. Our family has loved these Free Printable Dinner Table Talk Cards. They are questions specifically designed to be interesting and engaging for the whole family.

Those are my Top 3 Tips for Eating as a Family On-the-Go. If you have any great tips for connecting as a family on-the-go, share them in the comments below! Do you love feeding your kids healthy and delicious meals even when life gets busy? Connect with Zoës Kitchen on their website or Facebook page.
I was selected for this opportunity as a member of Clever Girls and the content and opinions expressed here are all my own.
Subscribe to the Newsletter for Free Updates
Subscribe to get DIY projects, recipes, and tips to live simply and create beautiful things delivered right to your inbox.