DIY Free Printable Dinner Table Talk Cards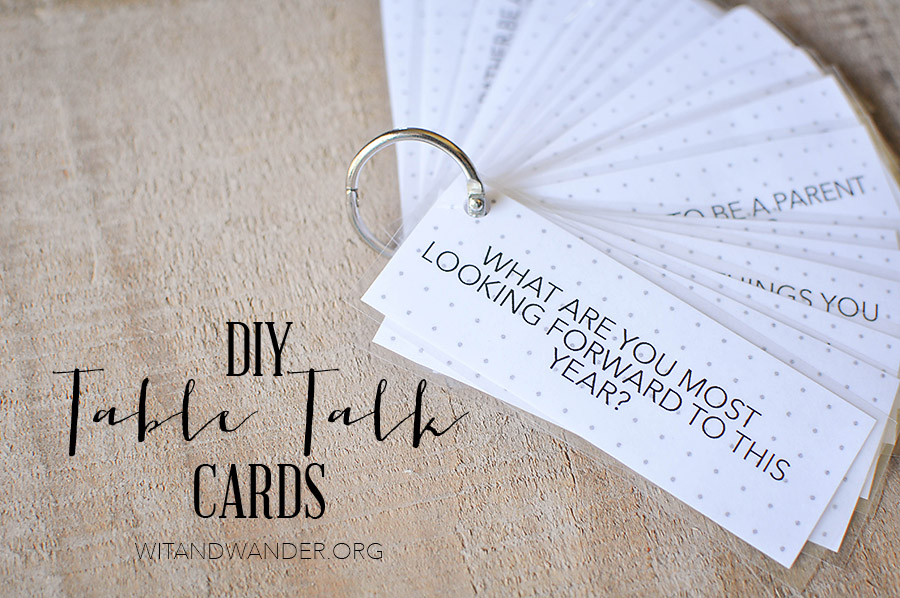 Everyone knows communication is key to any relationship, but no one talks about how to start having great conversations with your family.
I love this quick DIY tutorial for Free Printable Dinner Table Talk cards because they make great conversation feel like a game.
I created a free printable with over 100 questions that will make you laugh, think, and most importantly – talk! Here's how you can make your own set of Dinner Table Talk Cards:
DIY Dinner Table Talk Cards
First, click below to print the Dinner Table Talk Cards Printable:
Click Here to download the Table Talk Cards Printable
Because I am going to laminate these cards, I just printed them out on plain copy paper. If you don't have access to a laminator, print the table talk card printable on a thick card stock. Once they are printed, cut the cards out using a rotary cutter or sharp scissors.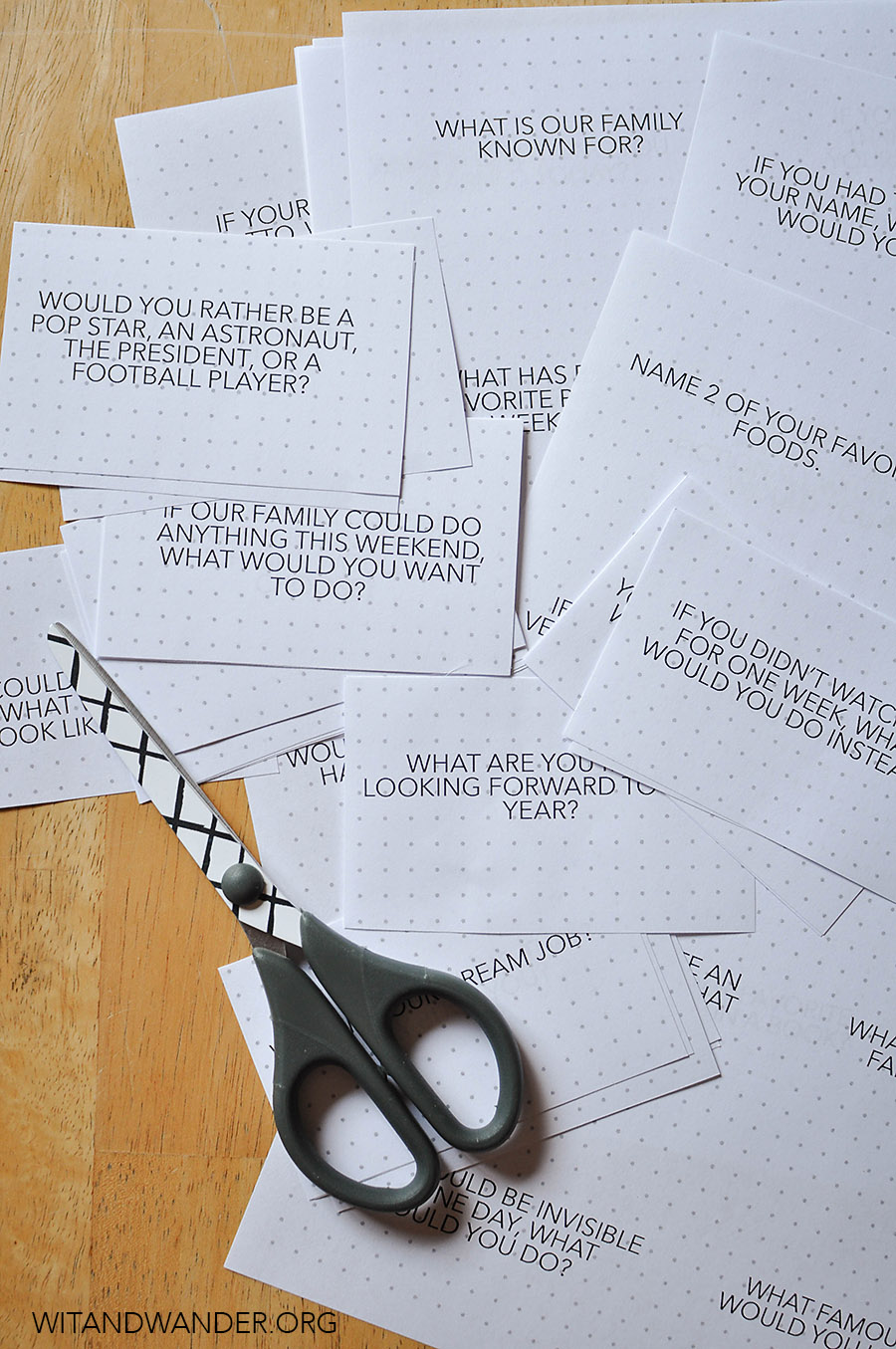 If you have access to a laminator, carefully place your cards inside 3 ml. pouches and laminate them with a thermal laminator.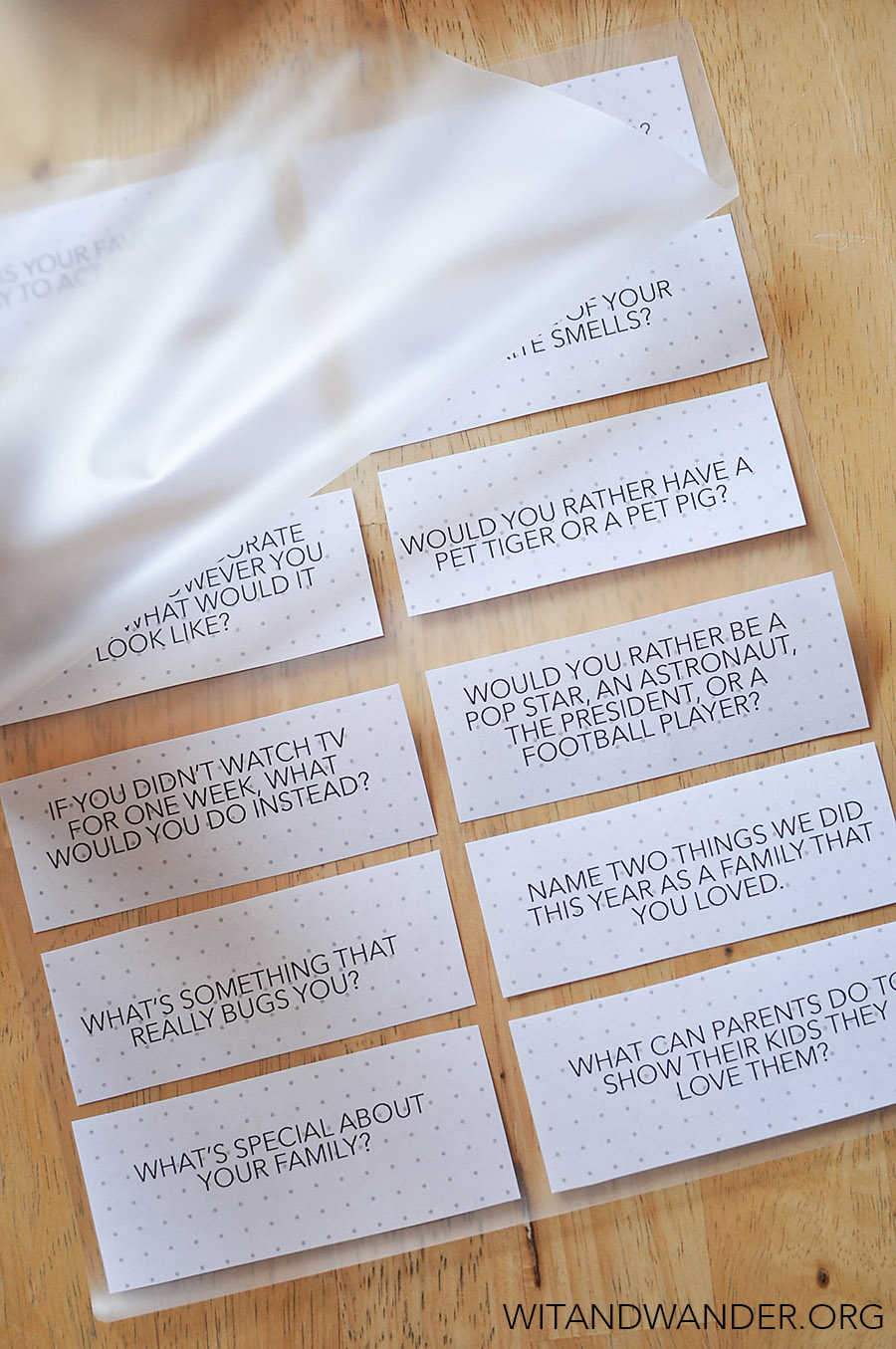 I have the Swingline Thermal Laminator and these are the pouches I love.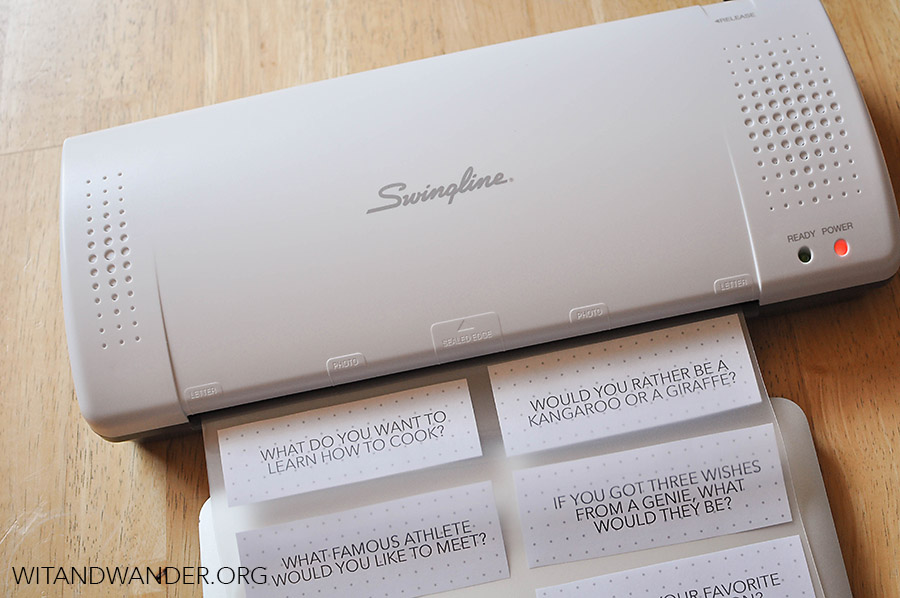 Then cut your Table Talk cards out and use a single hole punch to punch a hole in the corner.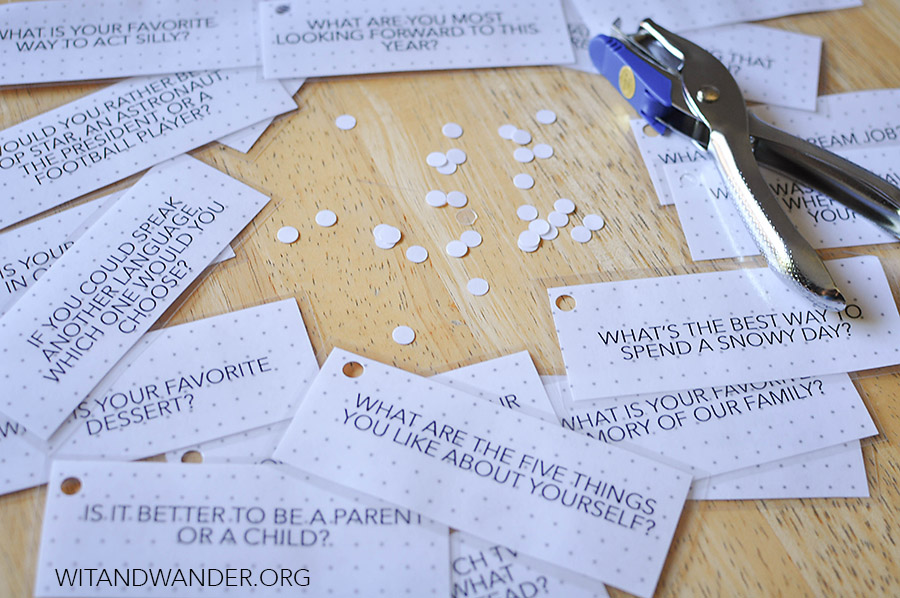 Attach your Dinner Table Talk Cards together with a loose binder ring and get ready to have some great conversations! At dinner time (or any time!), you can pull out your Table Talk Cards and ask a question or two each evening.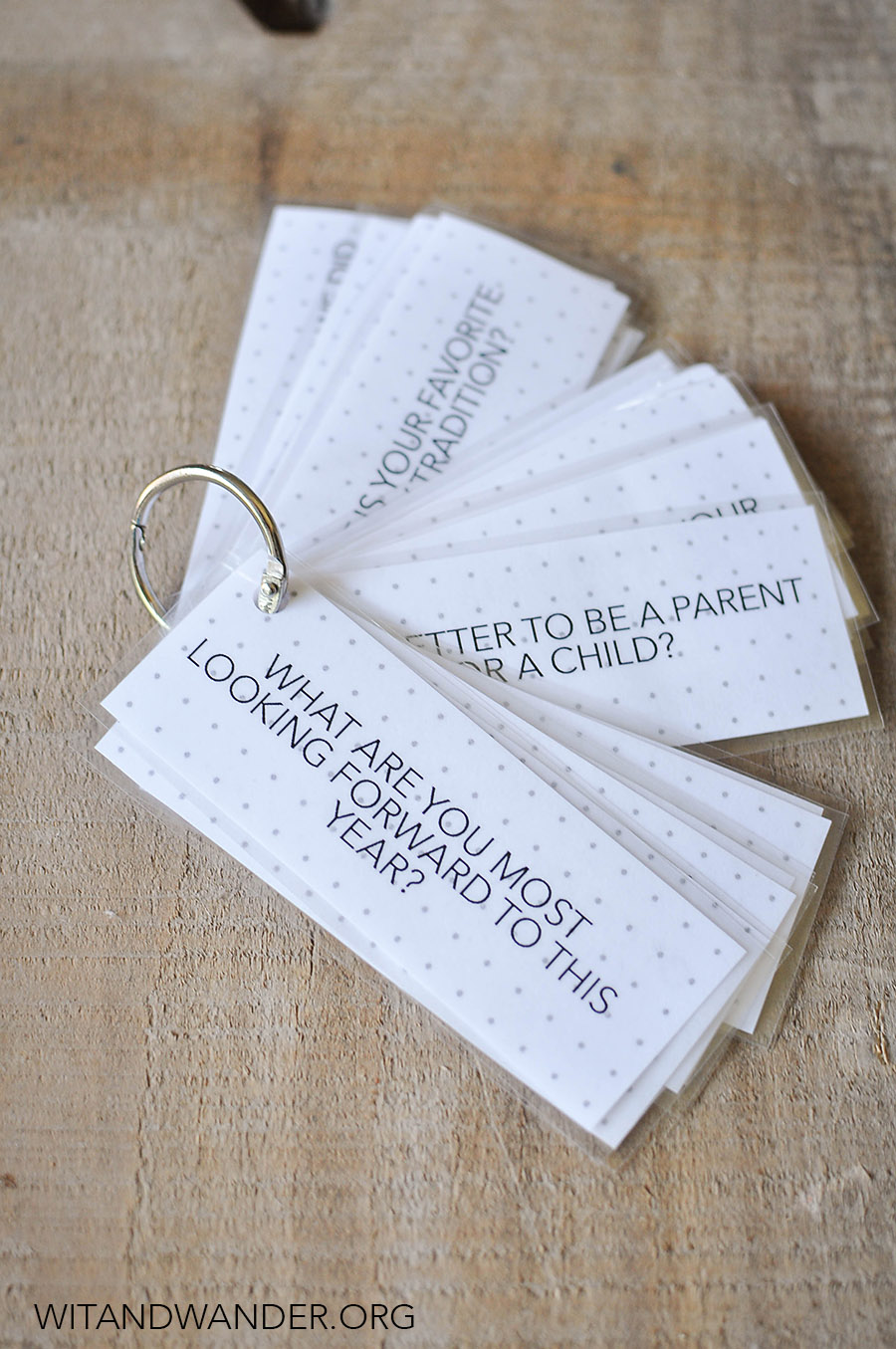 Do you have any tricks for getting your family to open up at the dinner table? Share in the comments below!
—
Want more Free Printables and creative ideas for families? Join our mailing list to receive emails with freebies, projects, and decor ideas to help you live a creative and joy-filled life. You can also follow us on Facebook, Instagram and Pinterest and see more printables on Etsy.
Subscribe for a Free Print
Receive an exclusive print just for our subscribers and get updates when I add new free printables!