This post was sponsored by Walmart Baby as part of an Influencer Activation for Influence Central and all opinions expressed in my post are my own.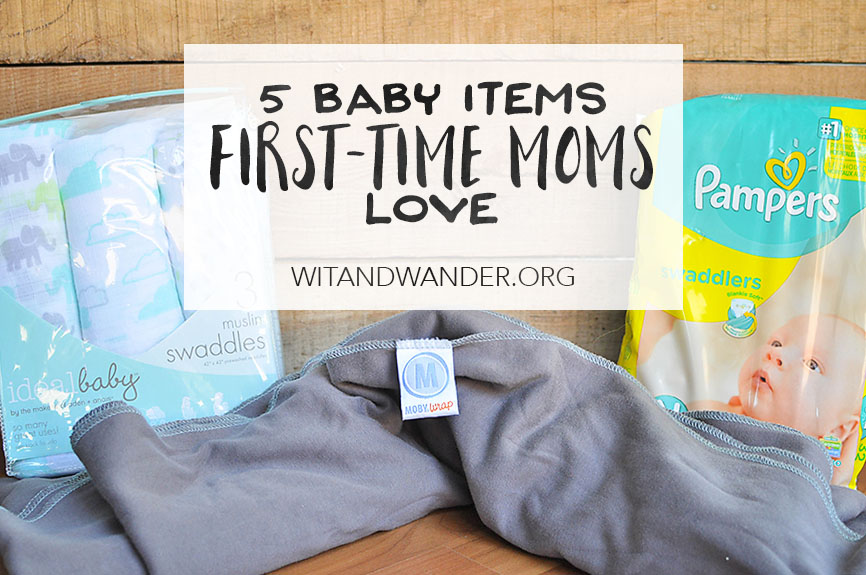 When you're a first time mom, suddenly your focus totally shifts onto this new little bundle of joy in your life. When I became a new mom, I found myself amazed at so many things. I was amazed at how little sleep I was getting, at how much I loved this baby, and at how much stuff this tiny little human required! It didn't take long before baby gear made its way into every room of our house.
We tend to be more minimalistic in our attitude towards baby gear, but any new mom will tell you that a few quality items can make a huge difference in your life with a new baby. So as we prepare to bring home baby #2, I was reflecting on all the things that made my life easier as a first time mom. I went to Walmart and found the Top 5 Baby Items First-Time Moms Love.
5 Baby Items First-Time Moms Love
Pack and Play Playard
There is a good reason a Pack and Play Playard is at the top of every first-time mom's must-have list. It is the best way to keep baby comfortable and contained at home or on the go. We had our daughter's crib set up in her bedroom, but we also set up a Pack and Play downstairs in our room. If I needed to take a quick shower or flip a load of laundry, I knew she was safe and able to rest or play in her playard. It's also convenient because it folds up and fits in a travel bag – perfect if you're traveling to grandma's house.
Diapers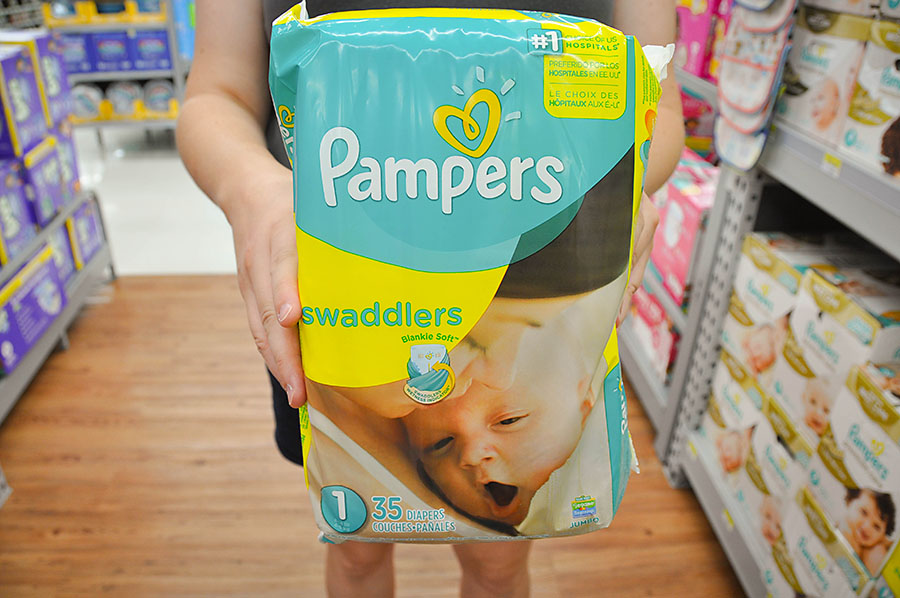 Here's the thing…you never know which kind is going to work out the best for your baby. We adore Pamper's Swaddlers, but we have friends who swear by Huggies. Just like a pair of jeans may fit you differently than your best friend, babies bodies are unique. Save your gift receipts so you can exchange diapers that don't work after the baby is born. (Walmart's return policy?)
Ideal Baby by Aden and Anais Swaddle Blankets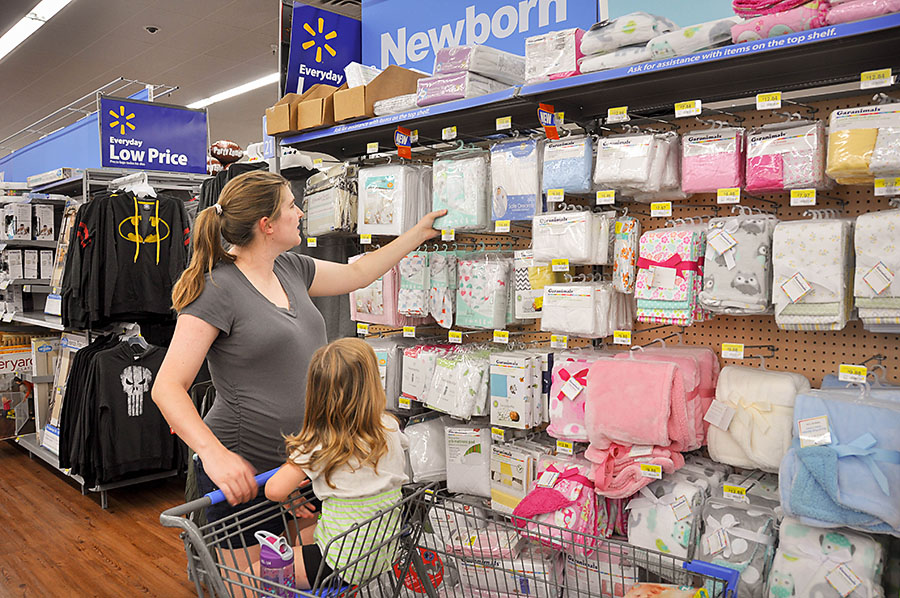 These blankets are perfect because they are useful whether your baby is born in the winter or in the summer. Other blankets may be too stuffy or too small, but these giant 42″ x 42″ blankets are the perfect size to grow with baby. They will be useful well into the toddler years, so prepare to get a new set of adorable Ideal Baby by Aden and Anais Swaddle Blankets for your second baby!
Fisher Price Rock n' Play Sleeper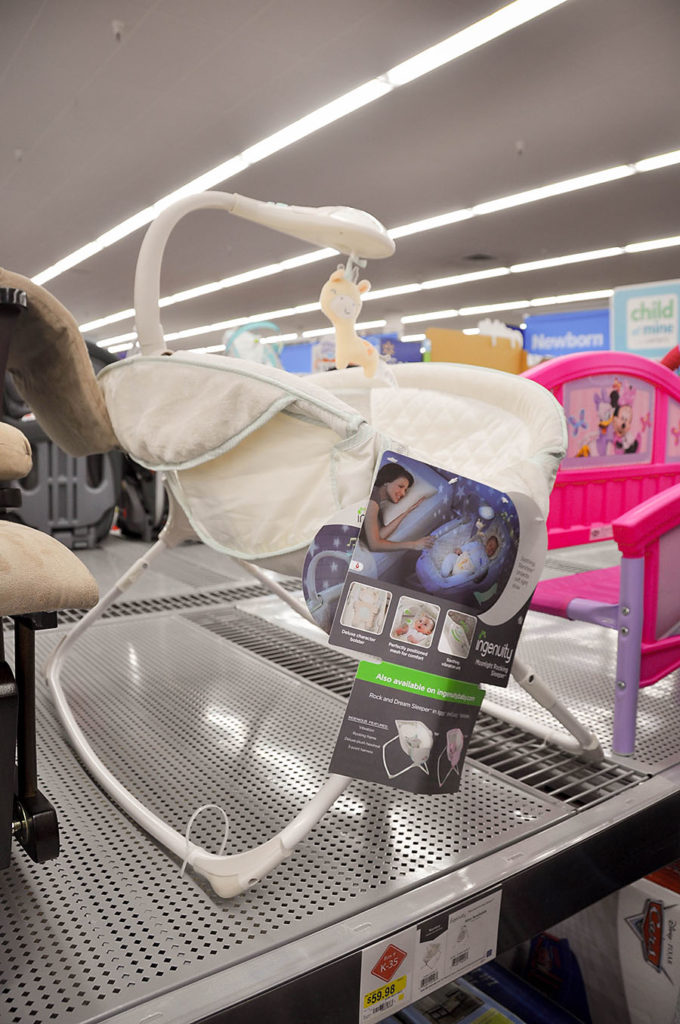 Sleep is elusive to most new parents. I have heard from so many first-time moms that the Fisher Price Rock n' Play Sleeper is an incredible solution. My daughter struggled with colic when she was an infant and because of the slight elevation, it was definitely a sanity-saver for us. It has the added convenience of being portable, so baby can rest or play while mom is prepping food in the kitchen or folding laundry in the living room.
Moby Wrap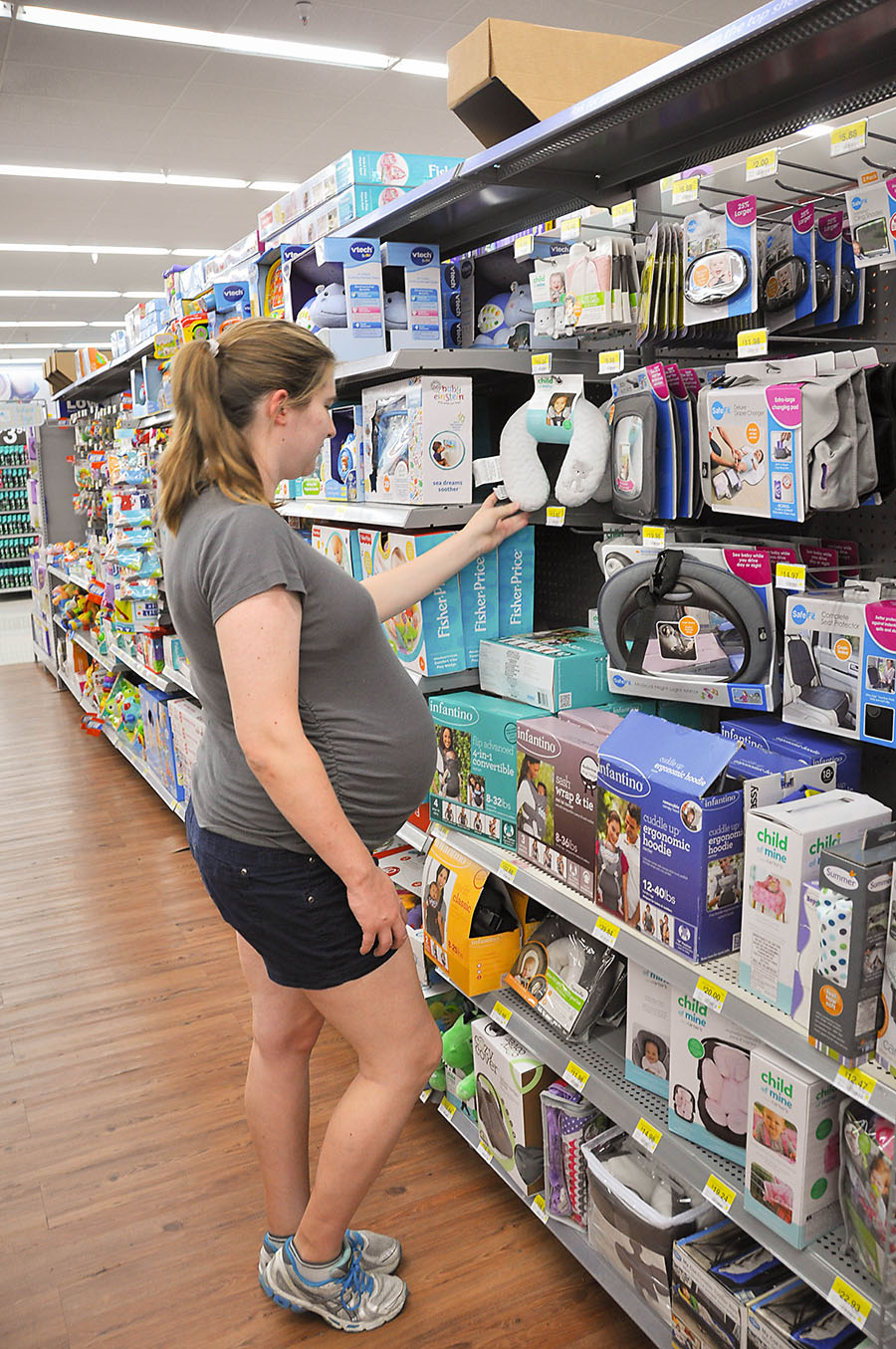 I'll be honest, I was a little confused when I first got a Moby wrap. It's a GIANT (I'm talking 18 feet long) piece of fabric that is used to carry or 'wear' a baby. After my initial shock, I fell in love when I realized how versatile the Moby Wrap really is. It can be used the day you get home from the hospital all the way up to 35 pounds. You can wear it several different ways depending on your preference and they baby's. Your baby will love being snuggled close and you will love having both hands free!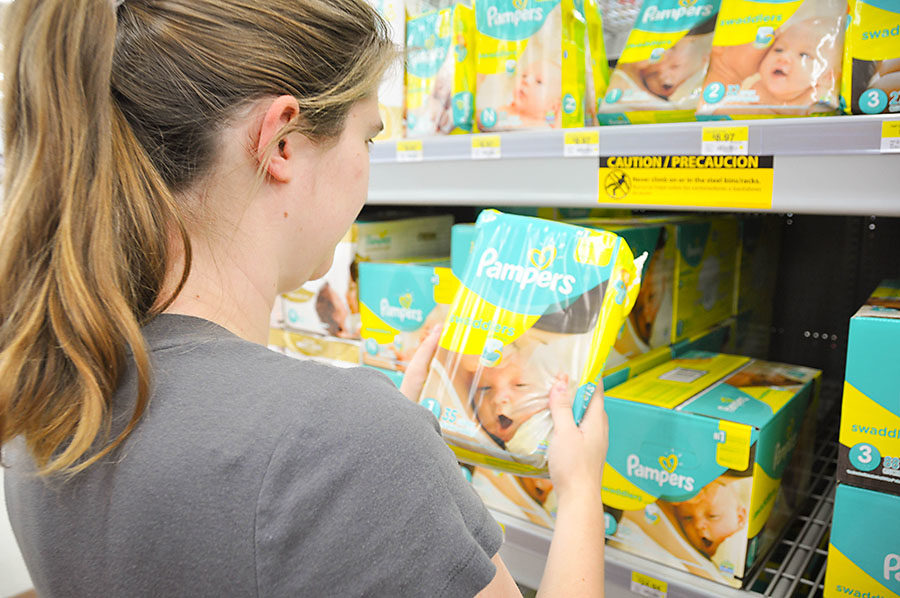 I love going to Walmart because they have everything a First-Time Mom needs for a new baby in one place. This year they are improving and expanding their Baby Department to make it even more exciting and less stressful. They are revamping the baby department in 600 stores as well as adding new brands like Ideal Baby by Aden and Anais, Baby Jogger, California Baby, and Diono. They are also paving the way in safety features with products like the Evenflo Advanced Sensorsafe Titan Car Seat, which will alert the driver if the buckle has been unfastened and that the baby is still on board the car.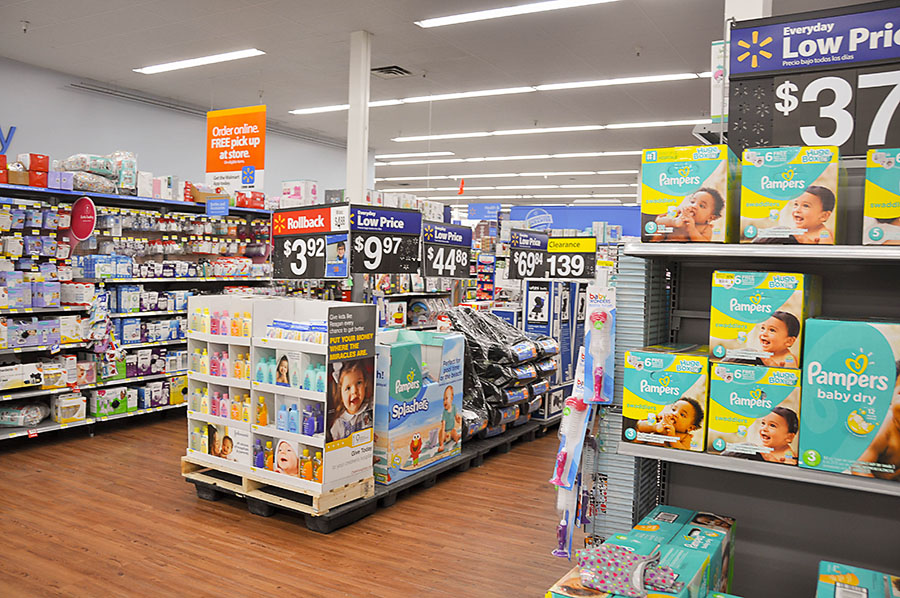 They also offer services like Online Grocery Pickup and Walmart Baby Box that are indispensable to new moms. With Walmart's Online Grocery Pickup service, you can place an order online and pick it up for free as soon as the same day at your local store. Can you imagine how convenient that is when you've run out of diapers or formula? Walmart also offers a subscription box service called Walmart Baby Box. They have partnered with trusted brands to created a box that is delivered free to your doorstep filled with the latest products based on your baby's developmental stage.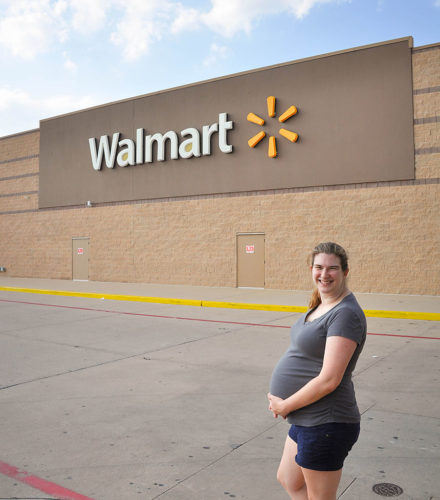 No matter what your "mom-style", when you are shopping for your new bundle of joy, Walmart is the best place to find high quality baby items, without breaking the bank. You can find more for baby from Walmart by connecting on their website, Facebook, or Twitter.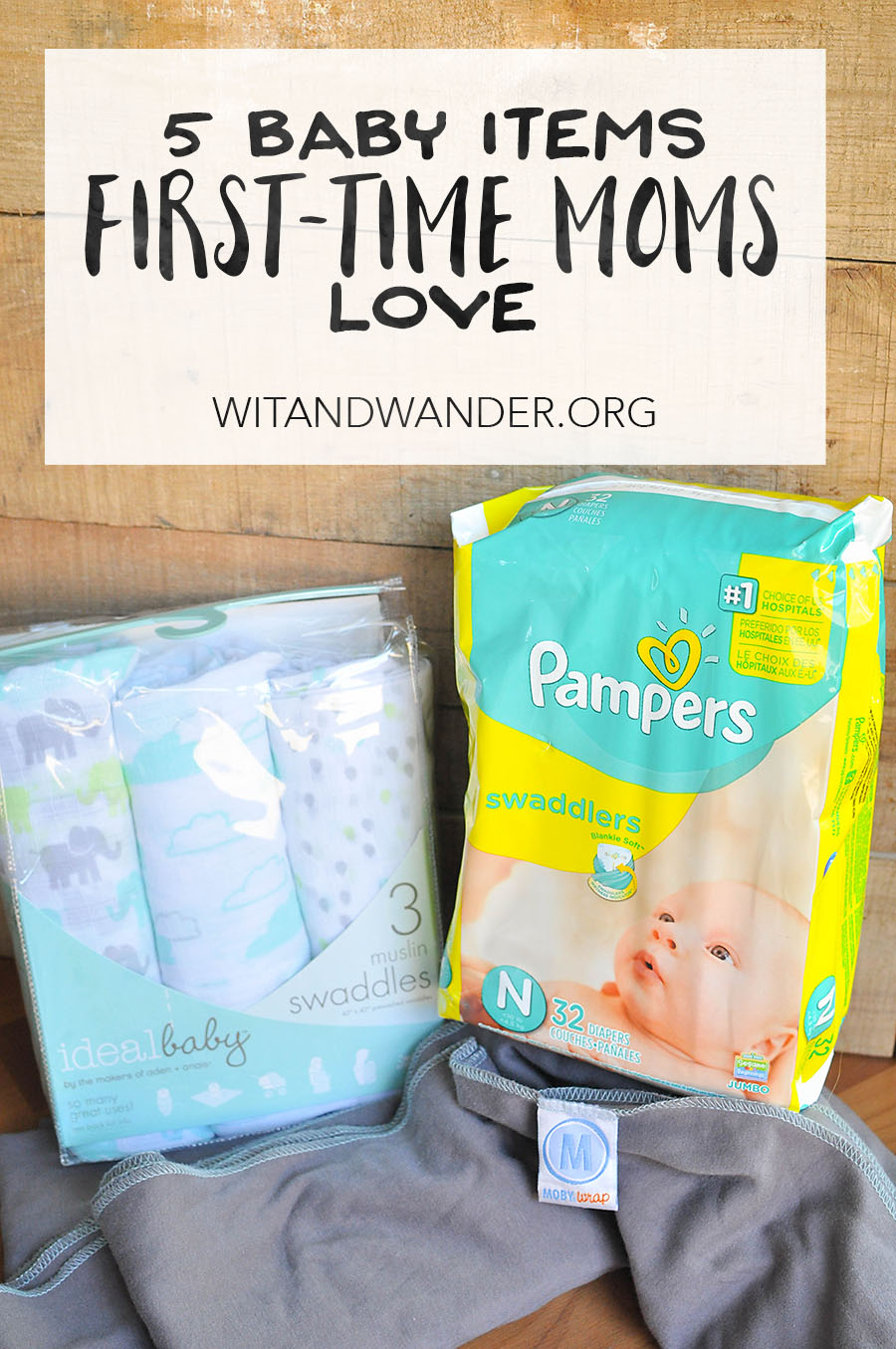 What baby gear was on your "must have" list when you had a newborn? Share it in the comments below!
Subscribe to the Newsletter for Free Updates
Subscribe to get DIY projects, recipes, and tips to live simply and create beautiful things delivered right to your inbox.