How to Paint a Wood Sign + a free farmhouse printable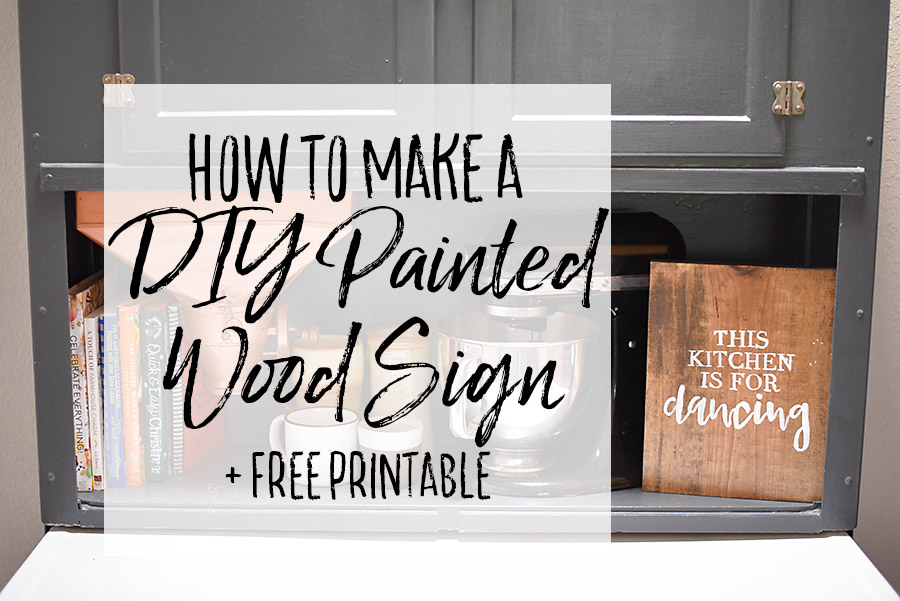 If you've been looking at farmhouse decor or anything inspired by Joanna Gaines, you've probably noticed that modern farmhouse homes are full of words. Quotes are featured on signs, chalkboards, and windows. These inspirational words fill walls in kitchens, bedrooms, and hallways. We have several signs that we love that feature things that are special to our family.
We have our version of the family rules in our hallway and we have some hymns hung in our guest bath. One room that was definitely in need of a little touch of charm was our kitchen. It's been on our renovation to-do list for months, but it keeps getting pushed back due to things like holes in the bathtub and missing shingles on the roof (isn't being a homeowner fun sometimes?).
This Kitchen is for Dancing
I was talking with my sister about a sign that I wanted to make for our kitchen. I threw around a few phrases – home sweet home, Joshua 24:15 ("As for me and my house, we will serve the Lord."). I still love those phrases, but my sister said something that I have thought about several times since that day. She said "those phrases are great, but everyone uses them." And she's right! If you were to do a quick search for quote signs, I bet those options will come up a ton.
I wanted something a little more unique, and definitely fitting of our family, so we decided on "This Kitchen is for Dancing".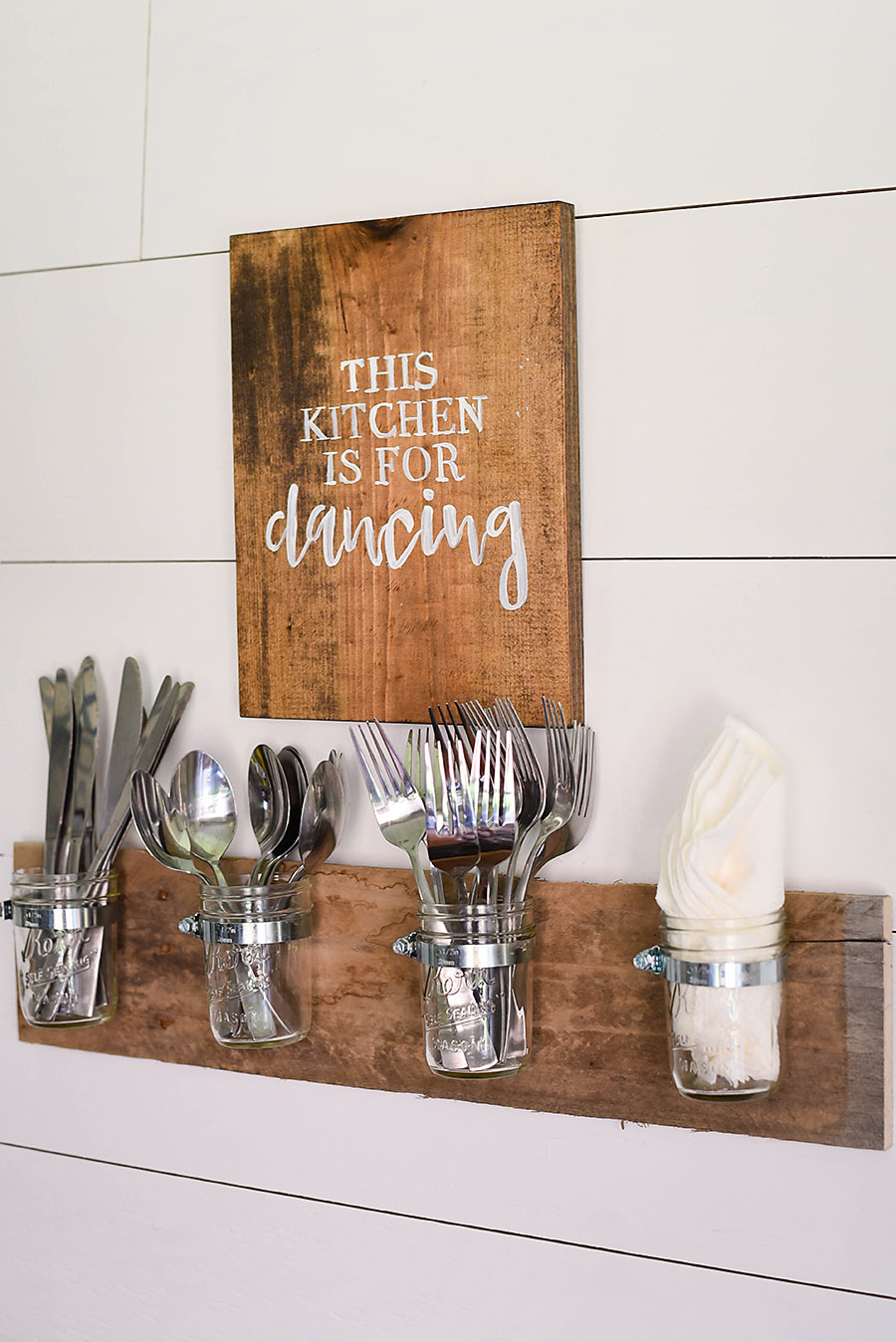 Most of the time we are in our kitchen, we are dancing – while we cook, while we do dishes, while we sweep. If your kitchen feels the same way, download this free print by clicking on the link below:
How to Make a DIY Painted Wood Sign
Of course, you could just frame that print as is, but I wanted to make a cute little sign fit for a farmhouse or a cottage. To make this DIY Painted Wood Sign, you'll need:
9×12 Board
Stain
Printer
Chalk
Pencil
White Paint
We started by cutting our 12 in. board down to 9 in. tall. Then we sanded the board with 120 grit and 220 grit sandpaper.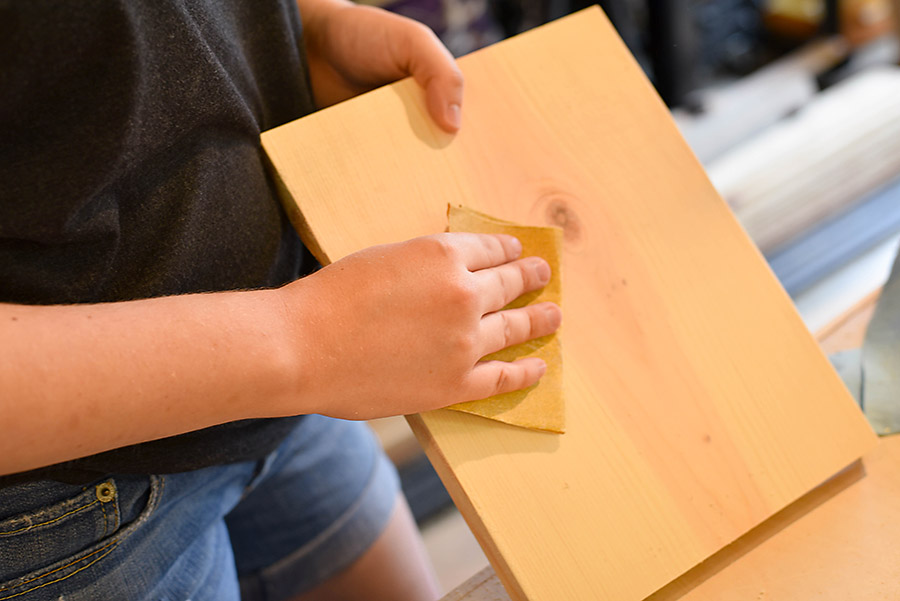 Then we added several coats of stain with a foam brush. After the stain was completely set, we sprayed the board with a sealer.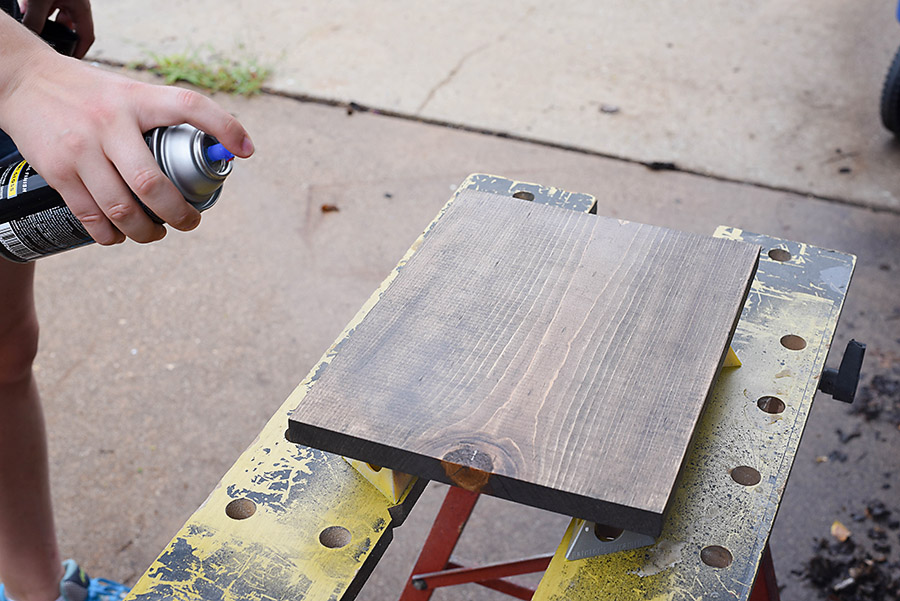 I printed out the free print above on regular 8.5 x 11 copy paper.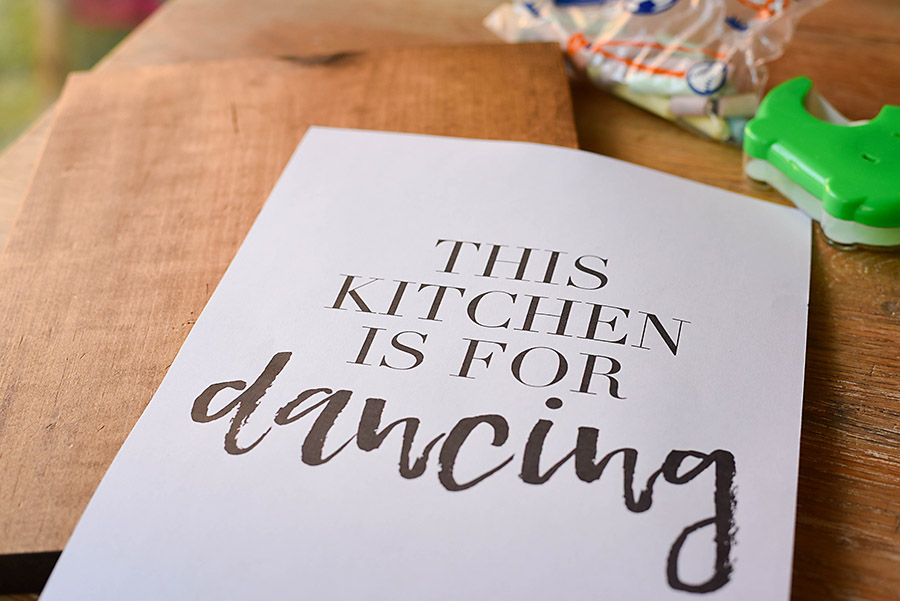 Then I covered the back of the print with chalk, making sure that all the words were completely covered.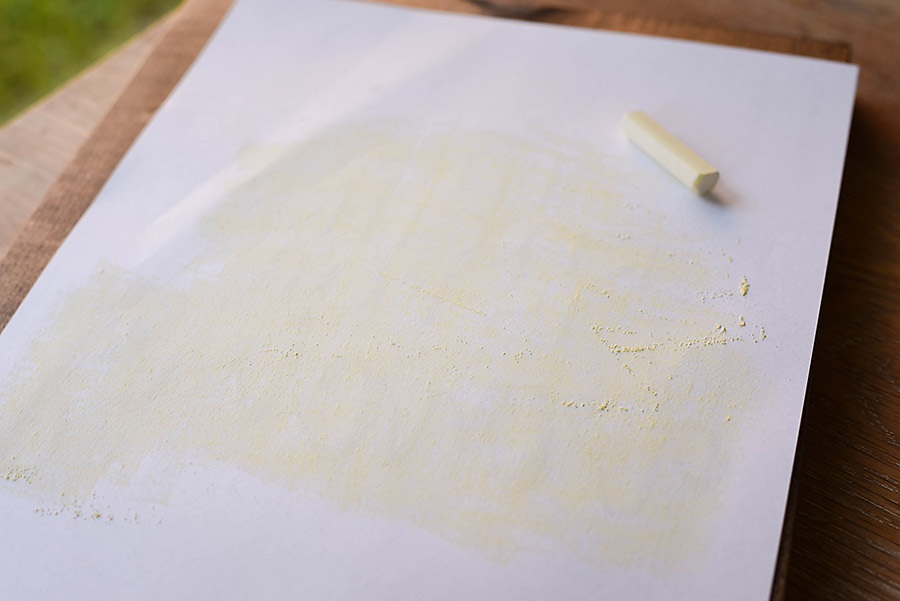 I placed the paper, chalk side down, on top of the wood and taped it at the corners to make sure it would stay in place.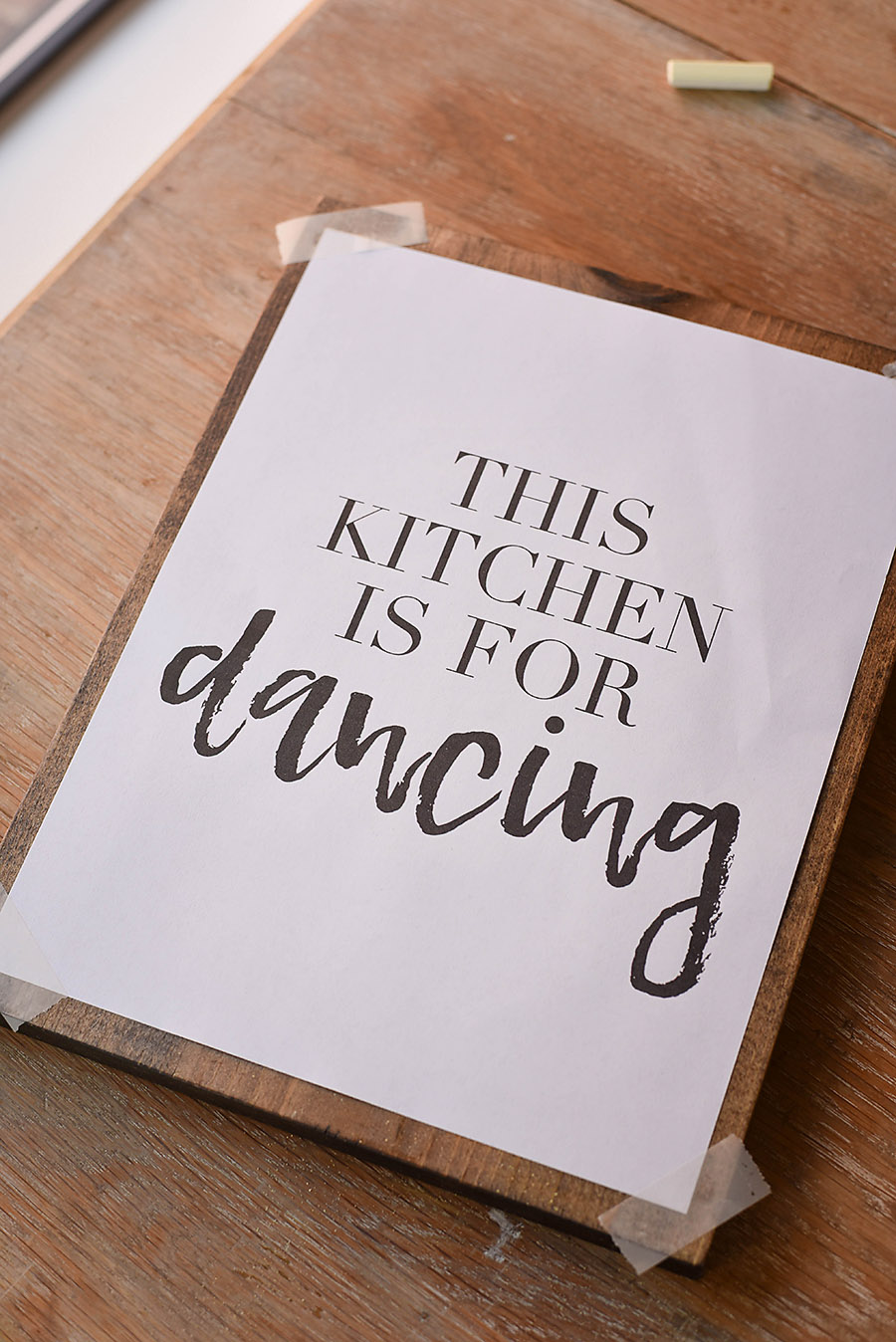 I very carefully traced around the outside of the words. When I removed the paper, it left a faint imprint of chalk.
I filled in the chalk lines with paint, and that was it! I love my little DIY Painted Wood Sign. It's the perfect addition to my kitchen.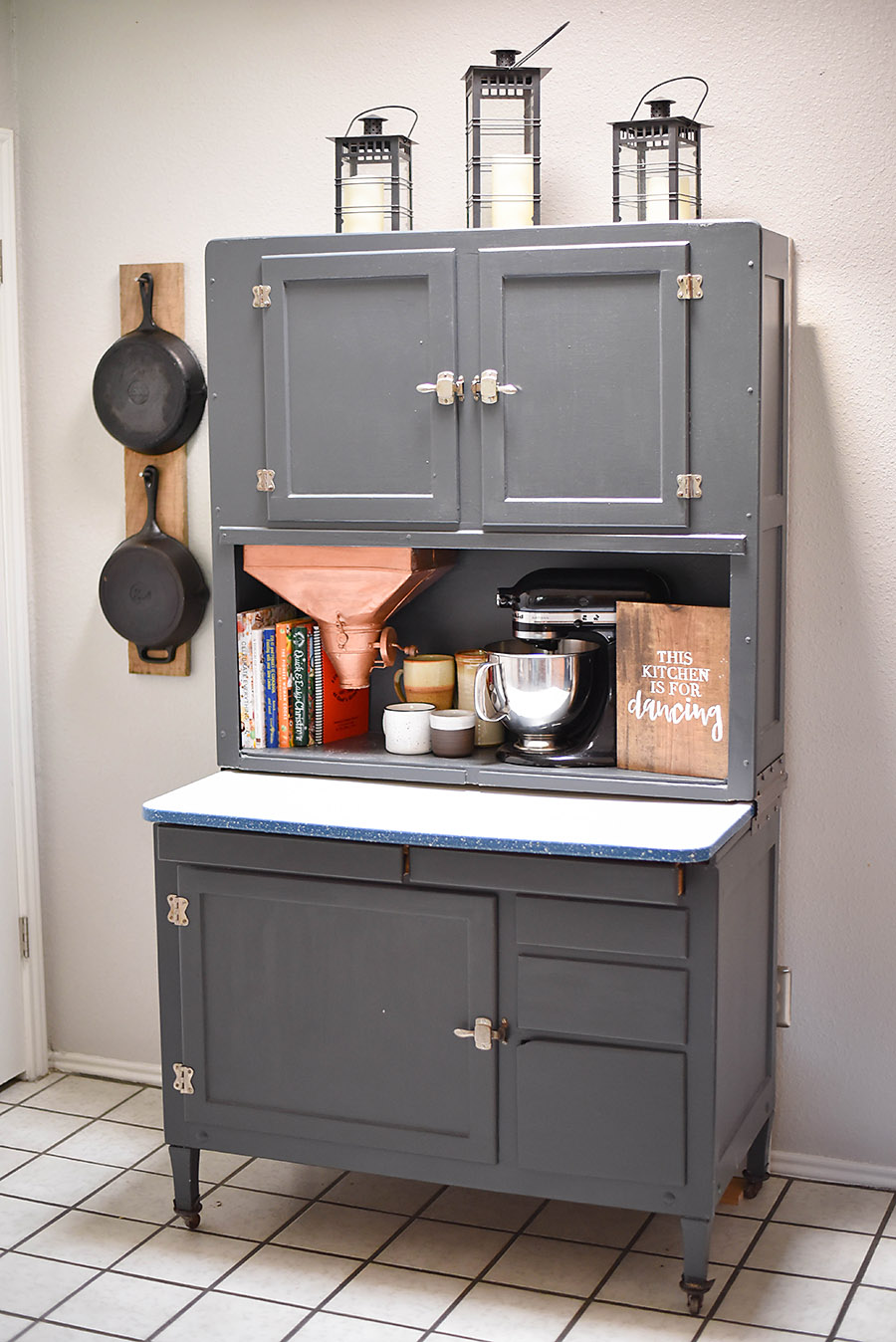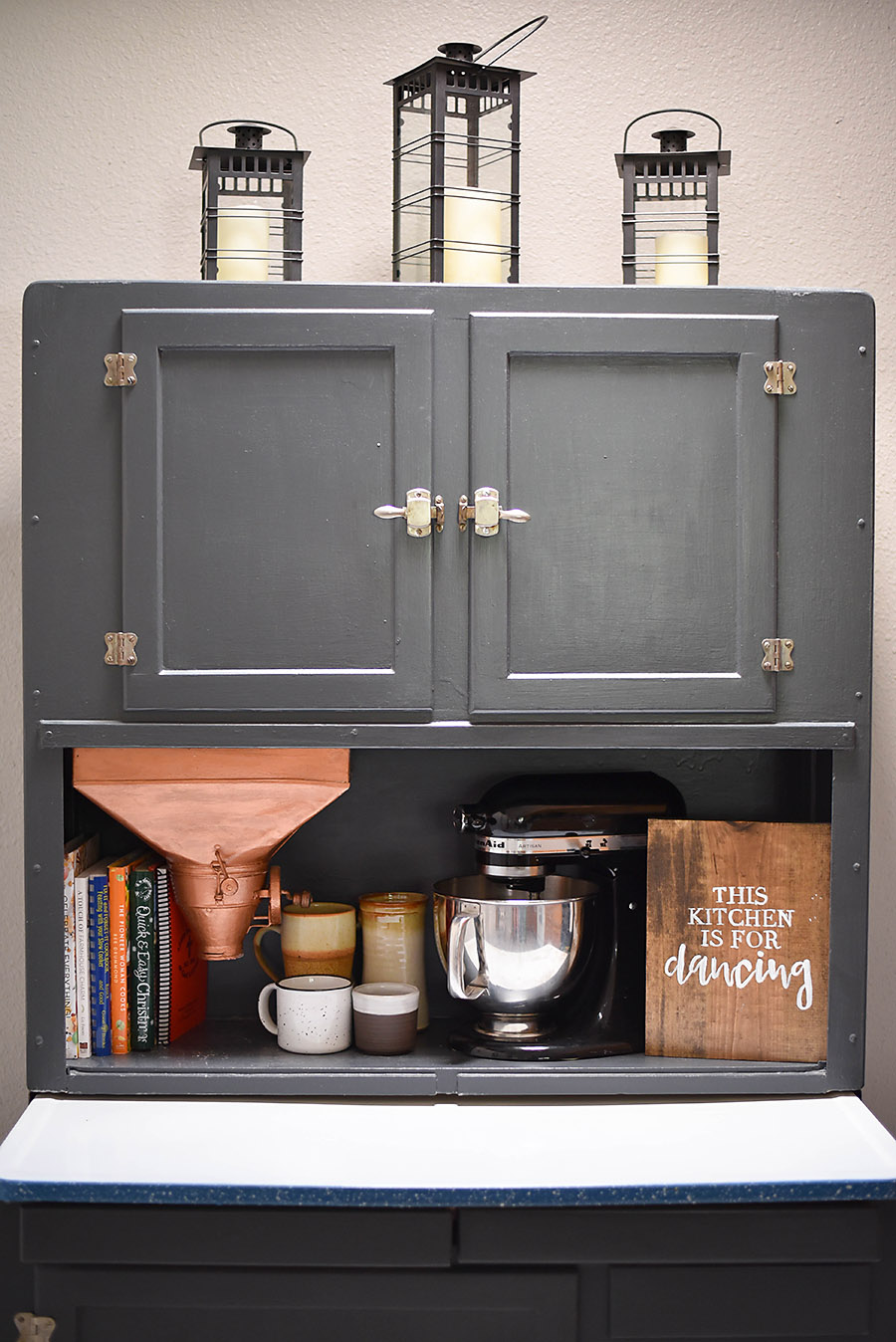 What quote would you love to hang up on your walls? Share your favorites in the comments below and I will try to make them happen!
SaveSave
SaveSave
SaveSave
SaveSave
Subscribe to the Newsletter for Free Updates
Subscribe to get DIY projects, recipes, and tips to live simply and create beautiful things delivered right to your inbox.