DIY Mason Jar Art Supply Organizer for Kids – How to Make a Simple, DIY Art Station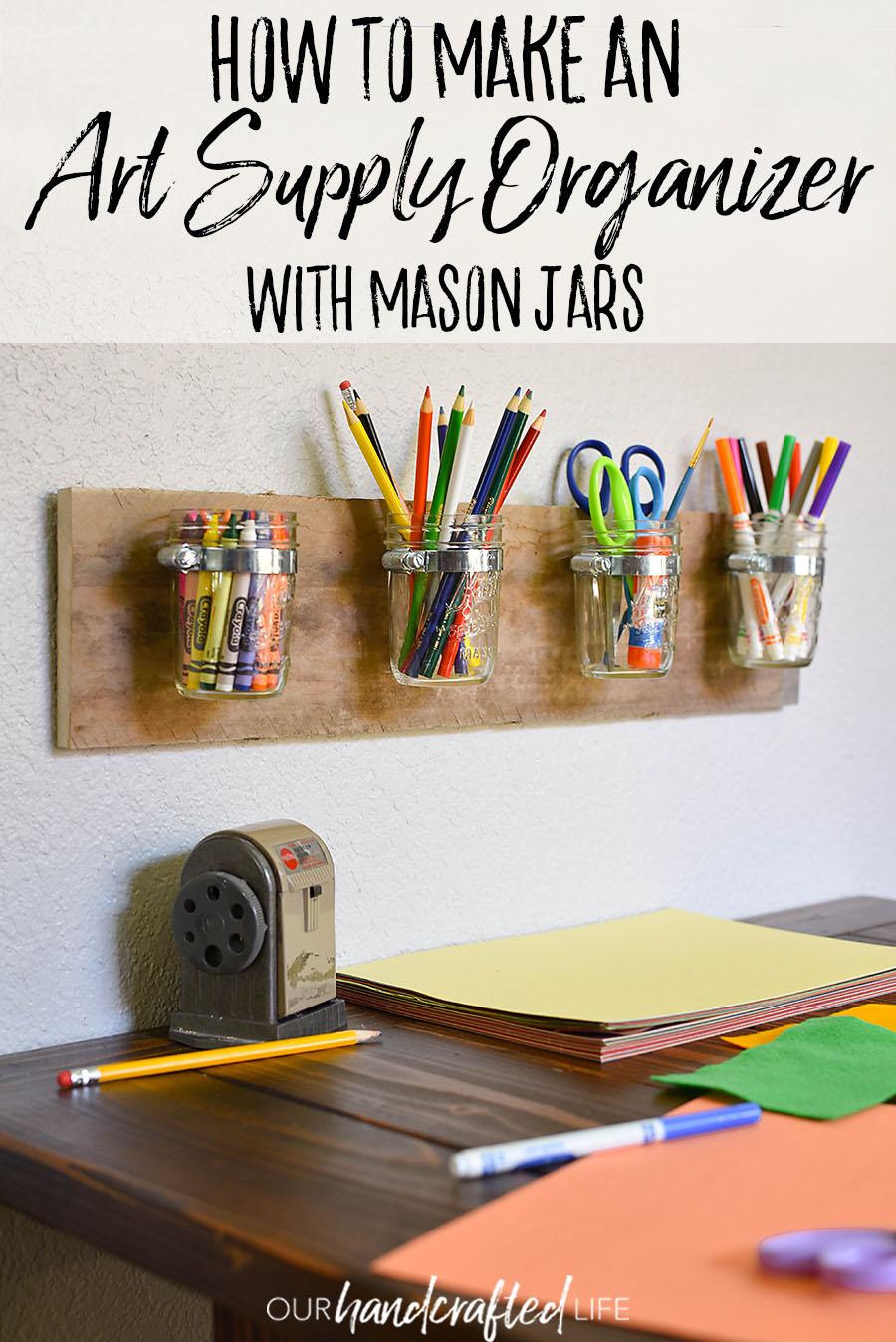 I love mason jars – they are affordable, pretty, and easy to clean (anything you can toss in the dishwasher is OK by me!). Because of this, my house is full of them! I use mason jars as vases, candle holders, and organizers. Today, I want to show you a simple DIY project that takes organizing with mason jars to the next level.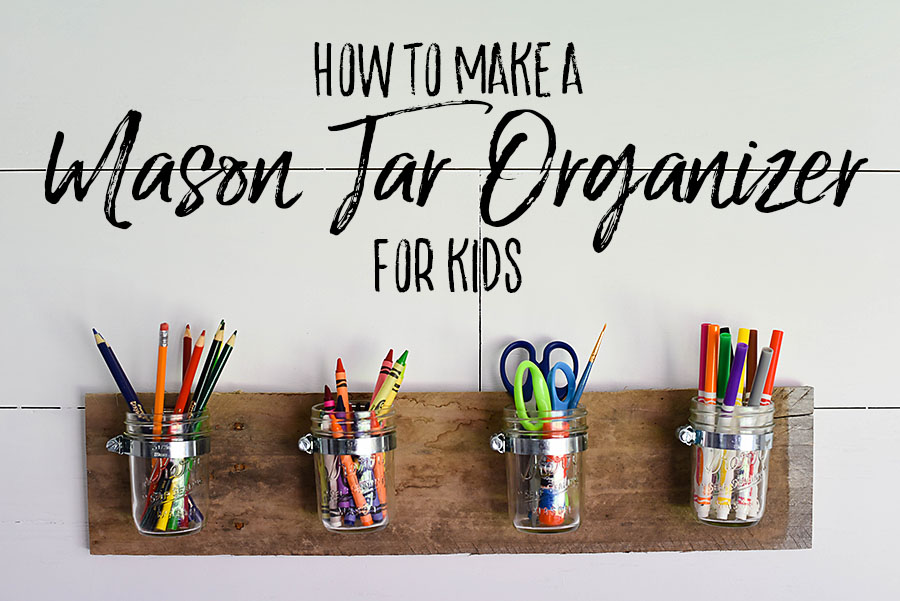 DIY Rustic Mason Jar Art Supply Organizer
This DIY Rustic Mason Jar Organizer could be useful in so many areas of the house. It can hold utensils and napkins in the kitchen, knick knacks in the bathroom, or art supplies in a children's bedroom. To make this versatile organizer, you will need:
Pallet Wood (or you can sand and stain a plain wood board if you don't have access to pallet wood)
Drill & Screws
Screwdriver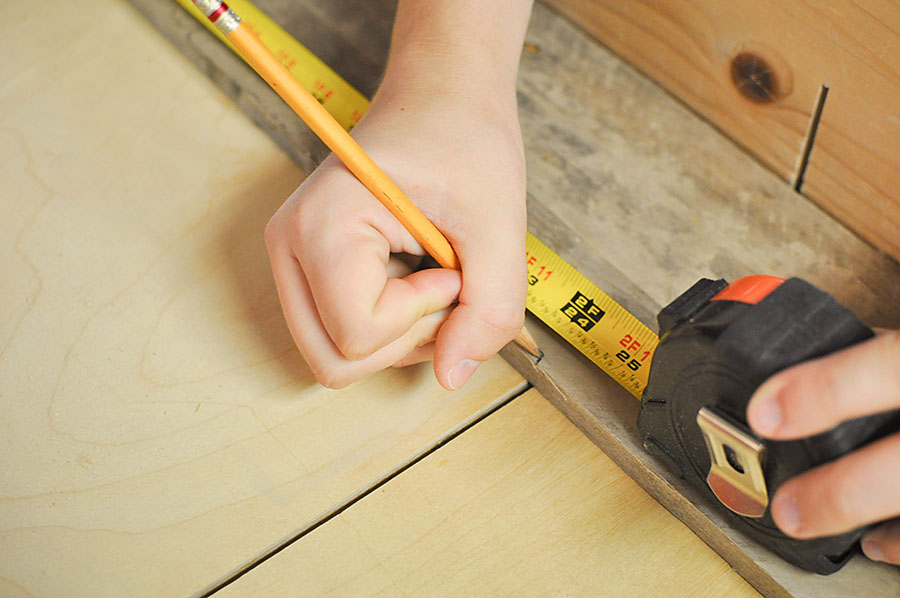 We cut down some spare pallet wood for this project. If you are not using pallet wood, take time to sand and stain your wood.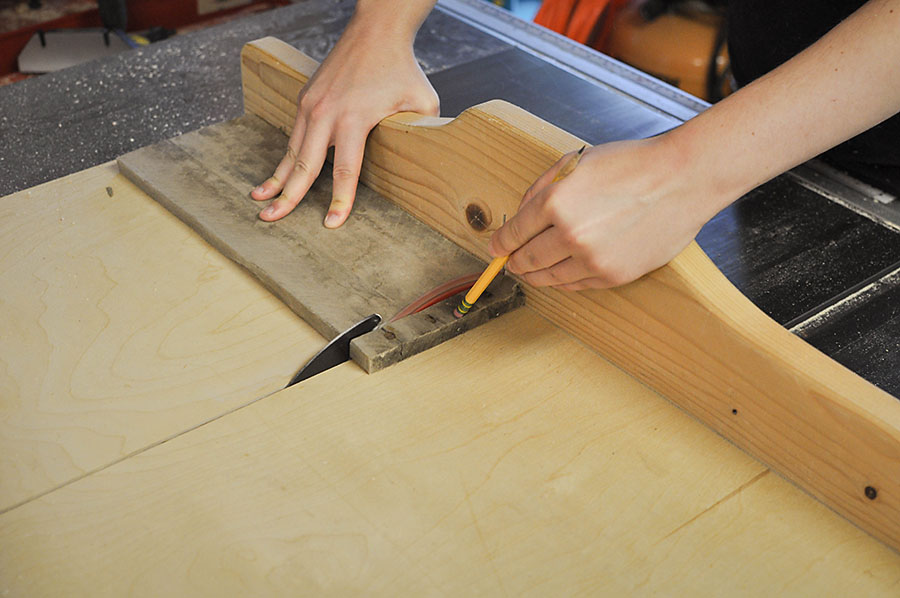 You'll find hose clamps in the plumbing section of a hardware store. Bring your mason jars with you so you will be sure to get clamps that fit. We pre-drilled a hole in our clamps and wood to make sure the wood wouldn't split when we secured the hose clamps. To pre-drill the holes in the wood, we used a piece of tape to mark the length of the screw threads so we wouldn't drill in too far.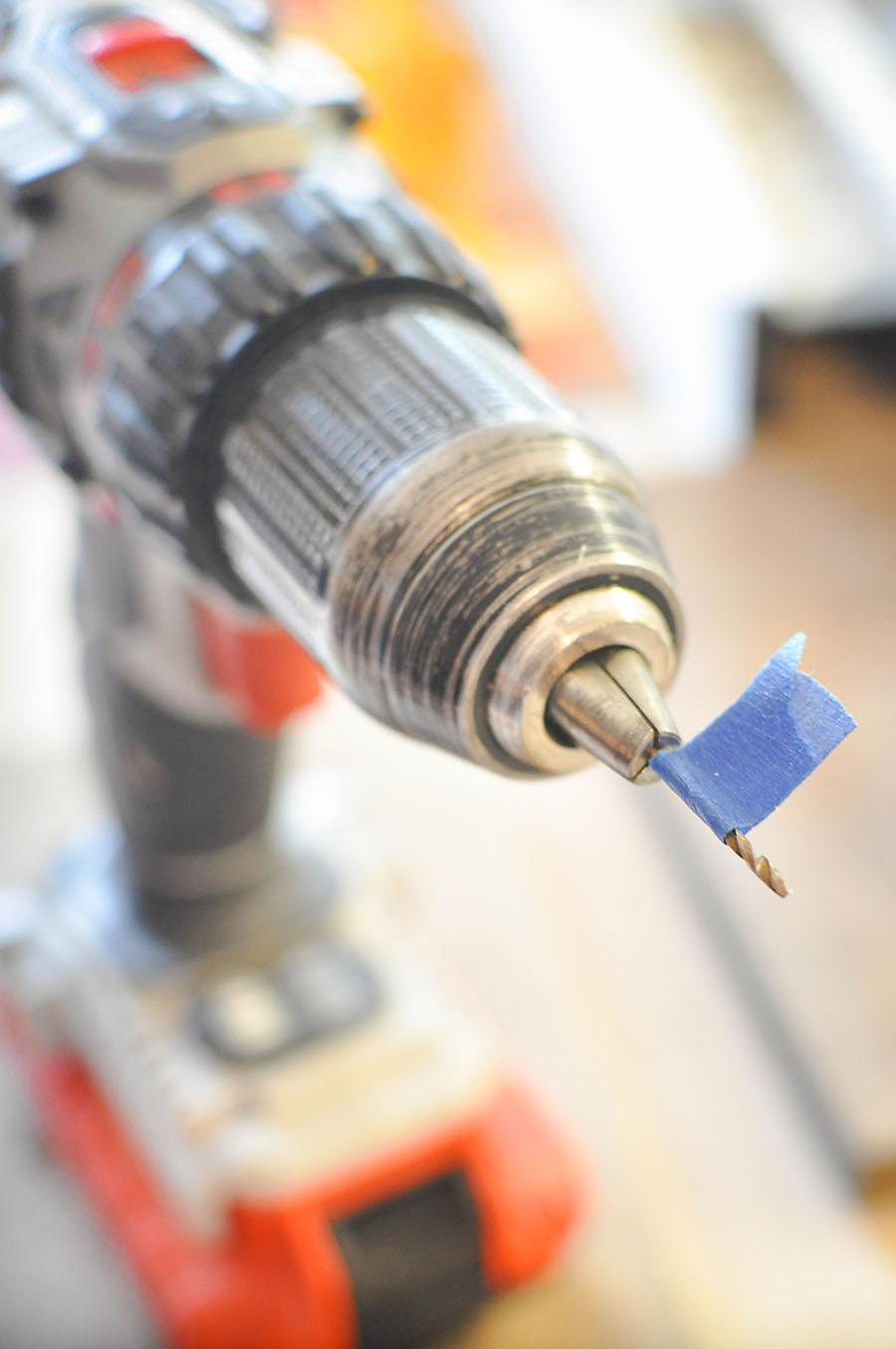 To drill holes in the metal clamps, we marked where we wanted them to attach to the wood and make a dent with an awl, making sure we left room to access the screw so that we could easily take the mason jars out of the organizer to clean them.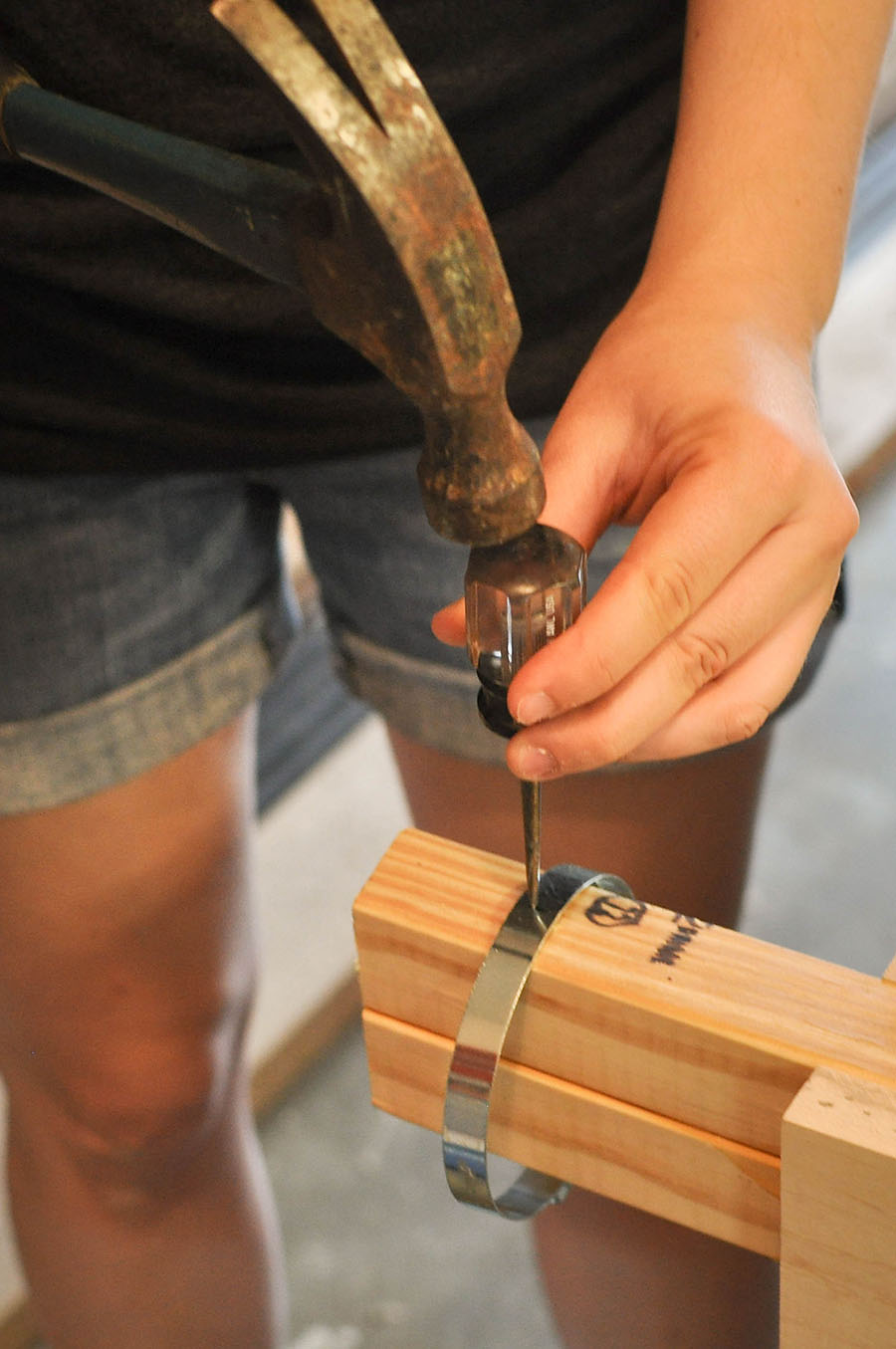 Then using a cobalt bit slightly smaller than the screw head, we drilled through the metal onto a piece of scrap wood.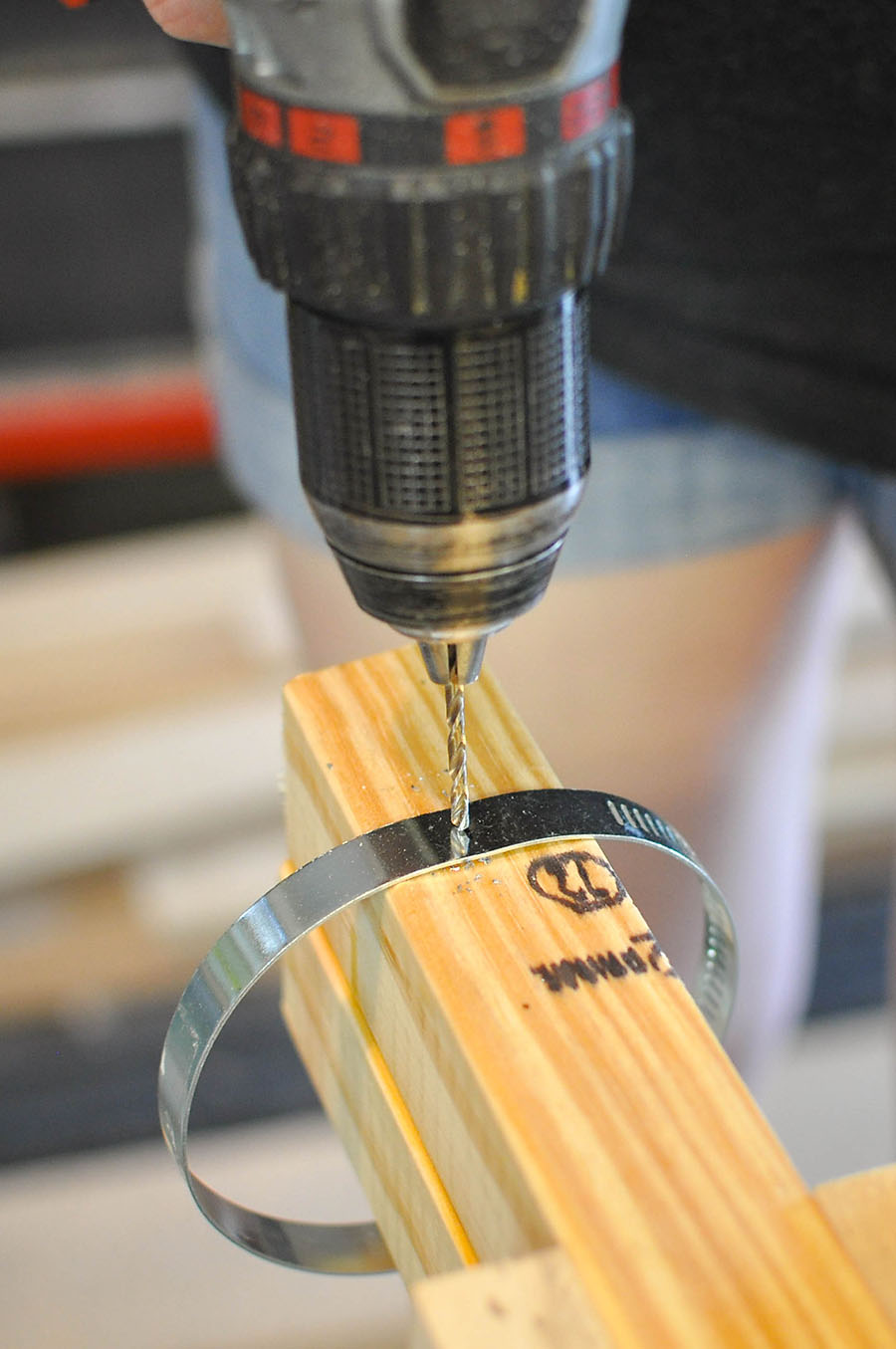 We measured even spacing across our board. Then we fastened the hose clamps to the wood using a screwdriver (use a cute helper if you have one on hand). Then, we added the mason jars and tightened the hose clamps around the mason jars.
That's it! This simple project only required a couple of simple tools and materials, but it adds a really gorgeous rustic accent.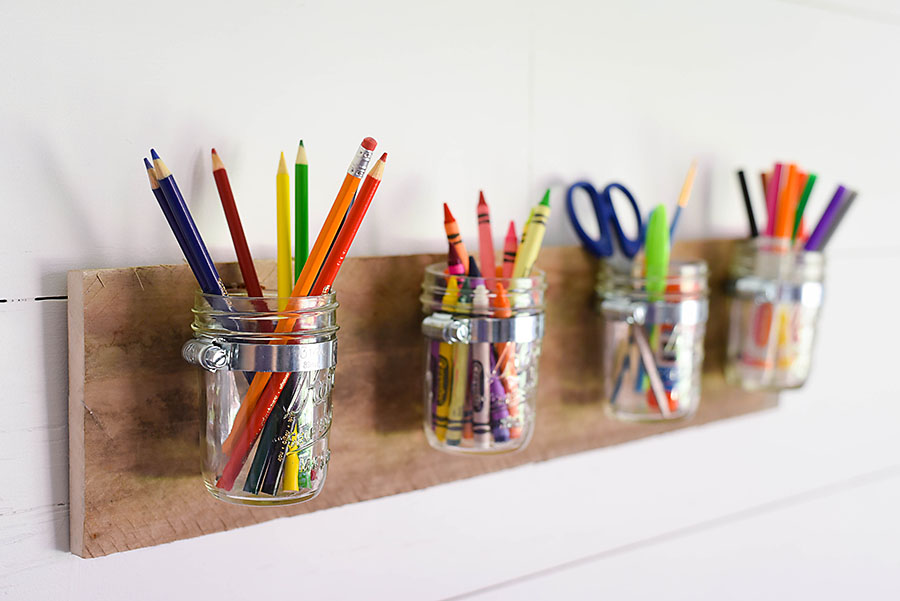 We have been using ours as a caddy for our little girl's art supplies, but you could also use this project in your kitchen for napkins and silverware or in your bathroom for toothbrushes and makeup supplies.
I love it as an art supply organizer – it's a clever storage solution for kids that doesn't look like it belongs in a toy store. Would an organizer like this fit in your kid's art space?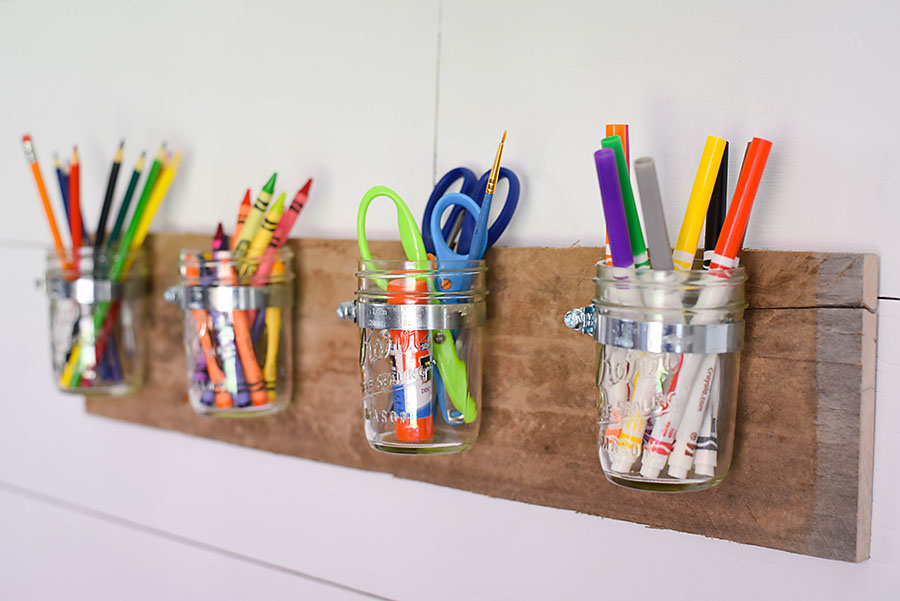 It really is a pretty (and simple) craft supply storage solution. I am always looking for creative home organizing ideas so that all the supplies are contained.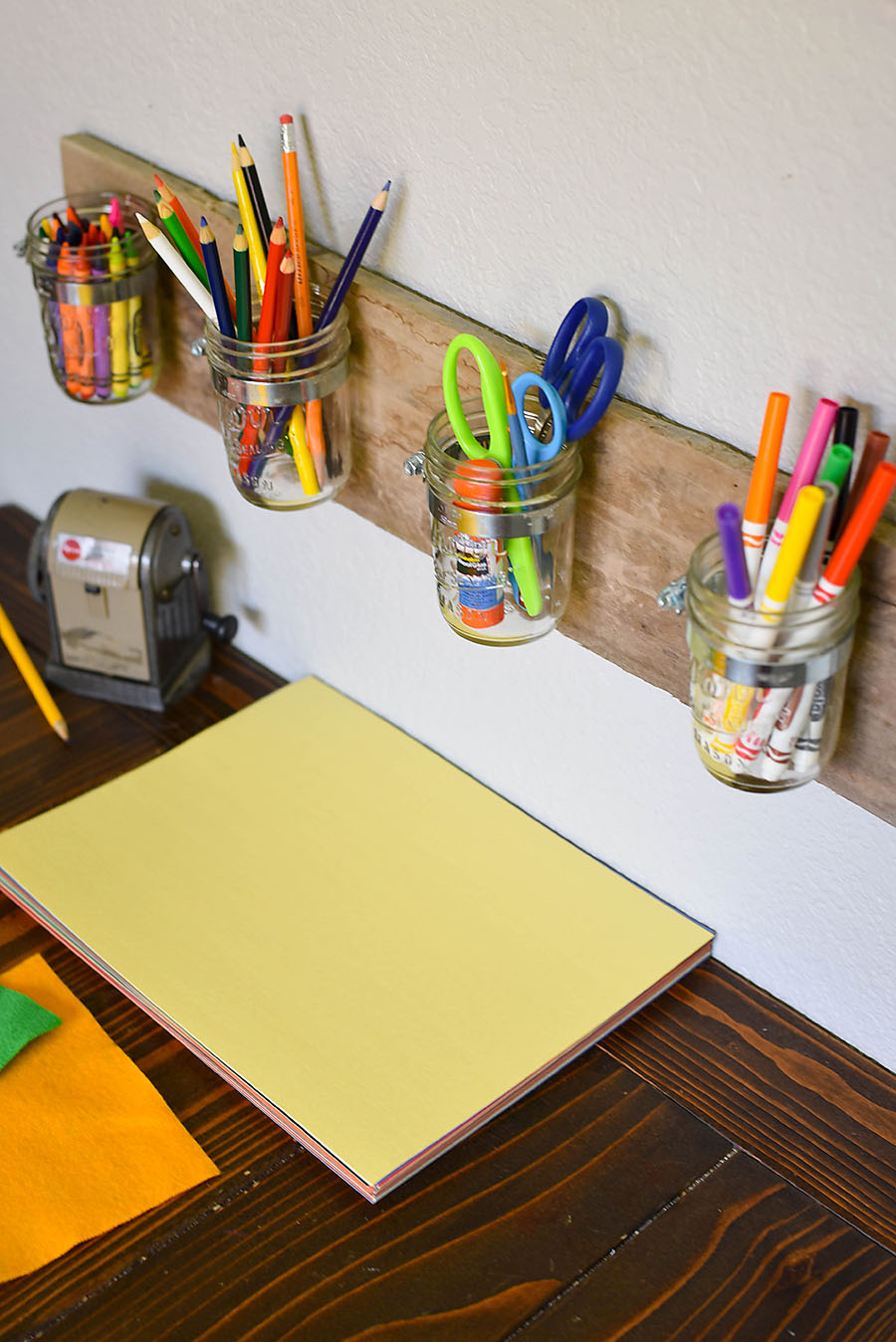 I would love to have a whole craft room one day, but little clever spaces that inspire creativity will satisfy me for now. And really, she's thrilled with her craft corner. She thinks this DIY art station is perfect, and as long as she can let her creative juices flow, I am happy!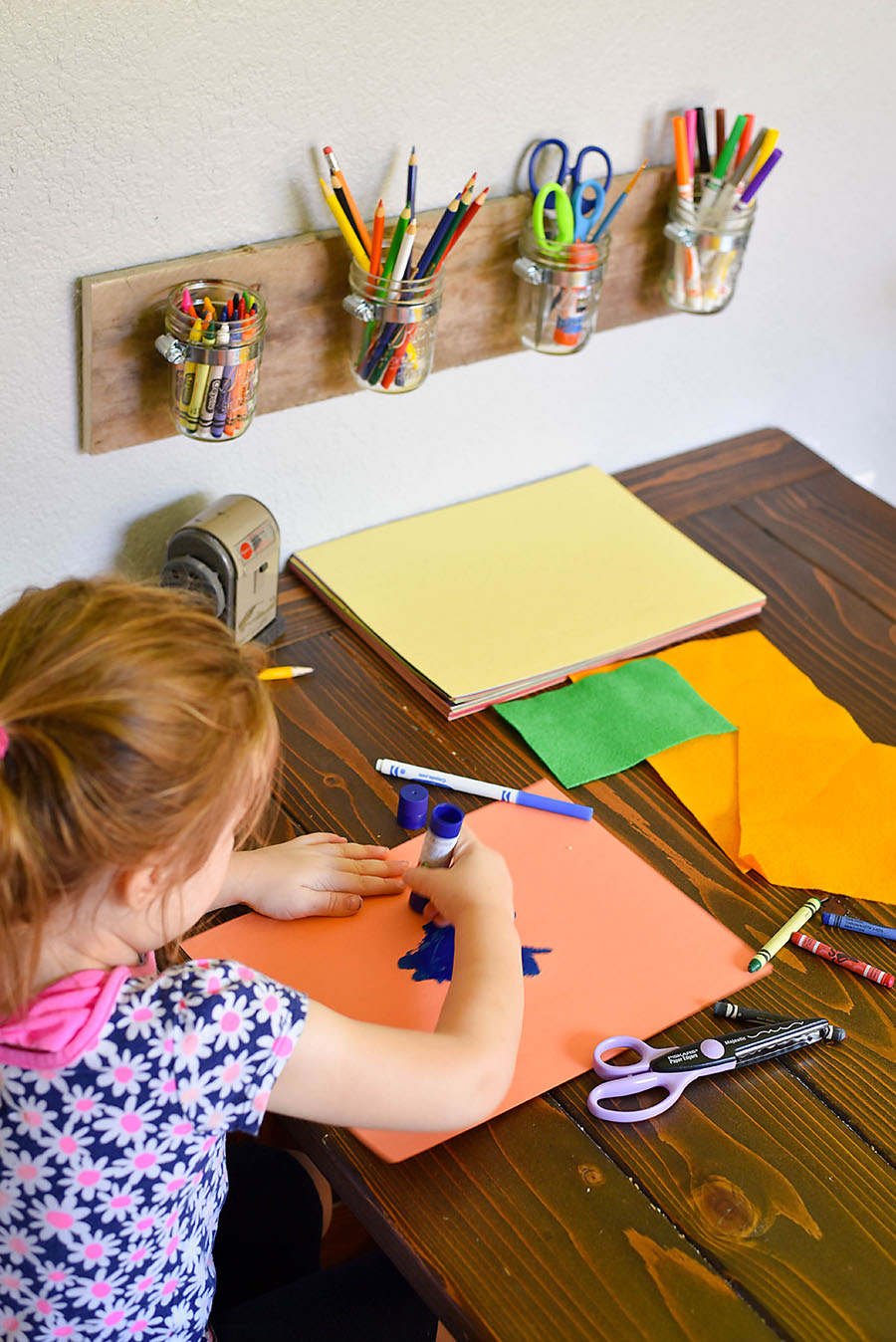 Stay tuned – in a couple of weeks, we'll be showing how you can use a similar technique to make something for your pet!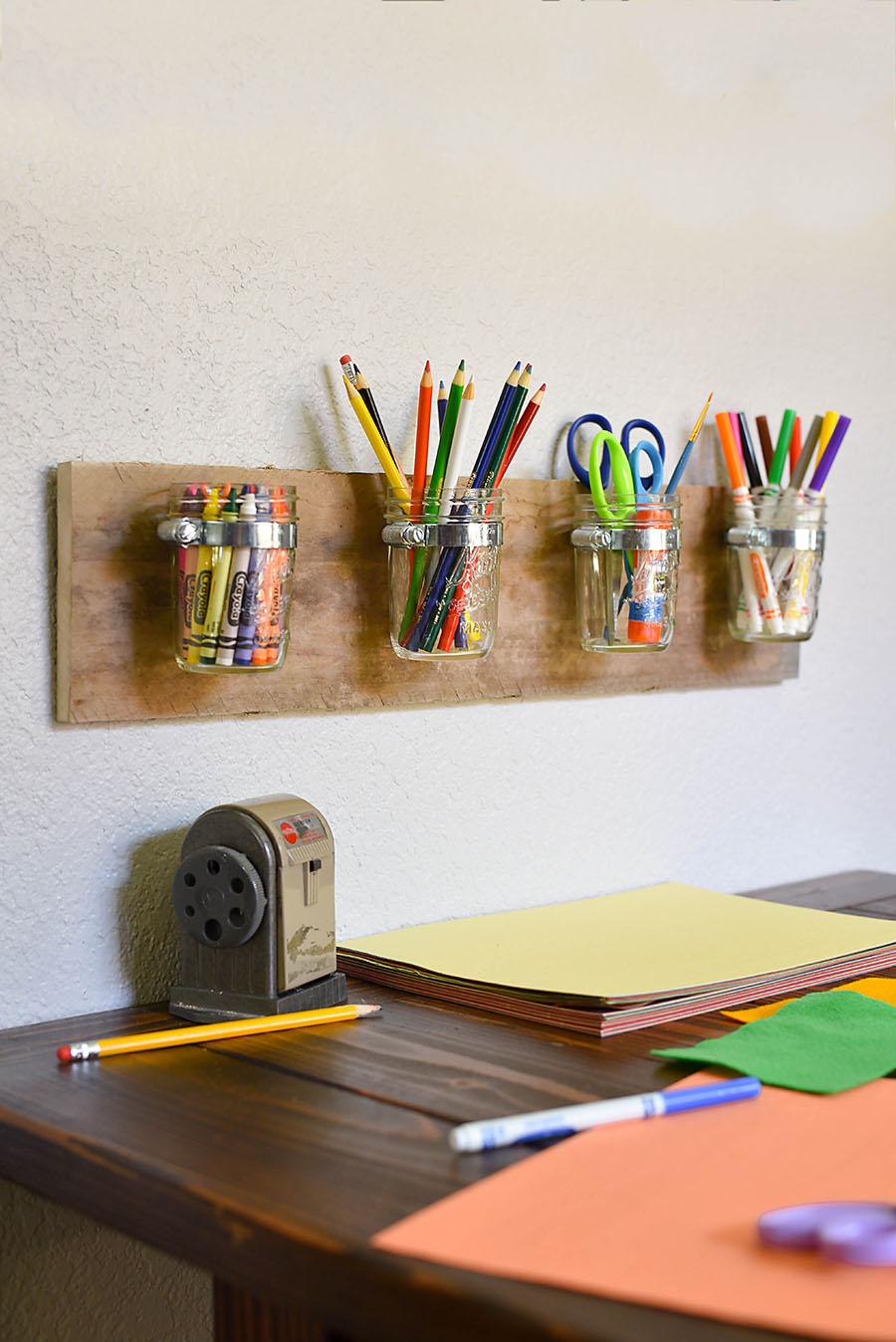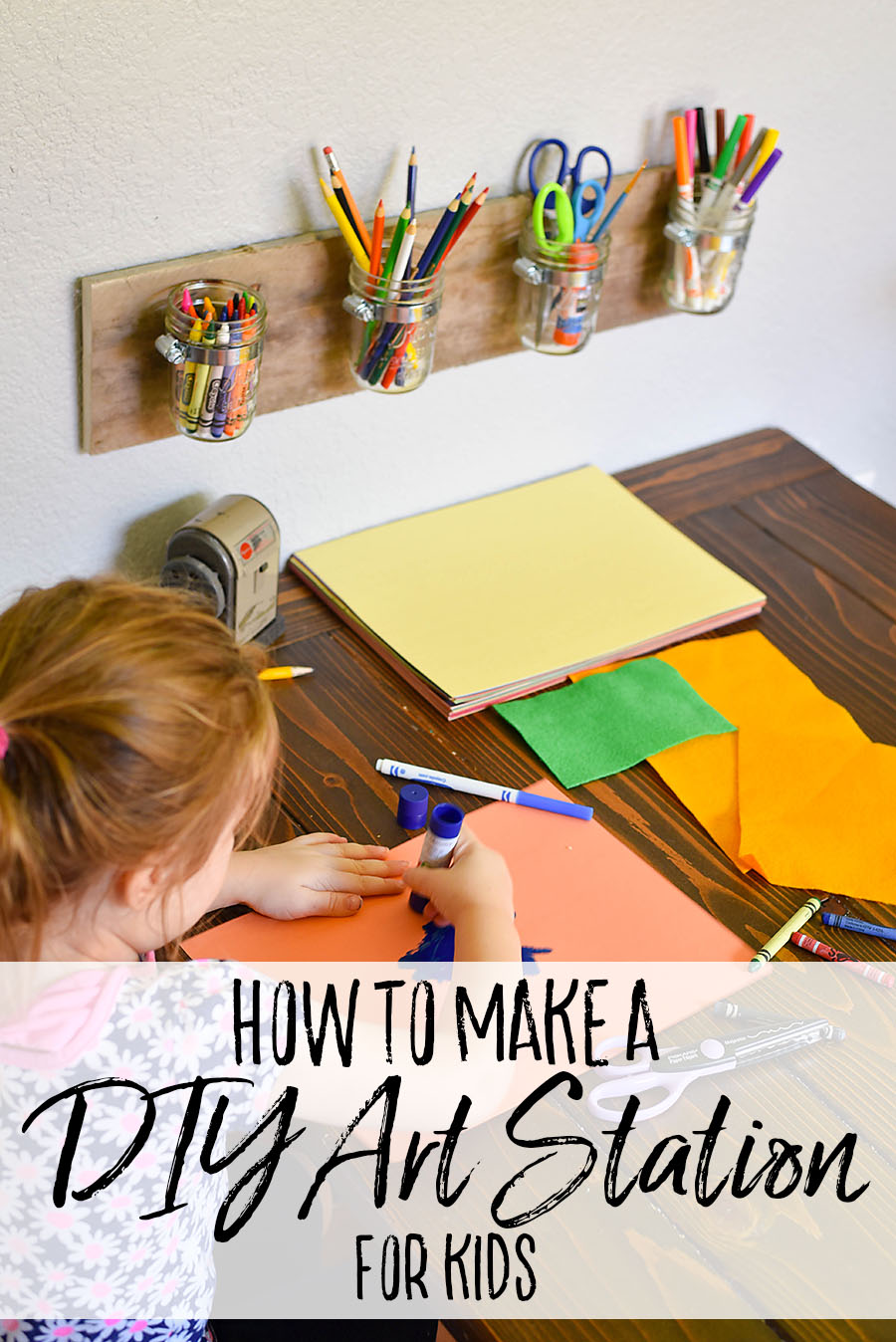 SaveSaveSaveSave