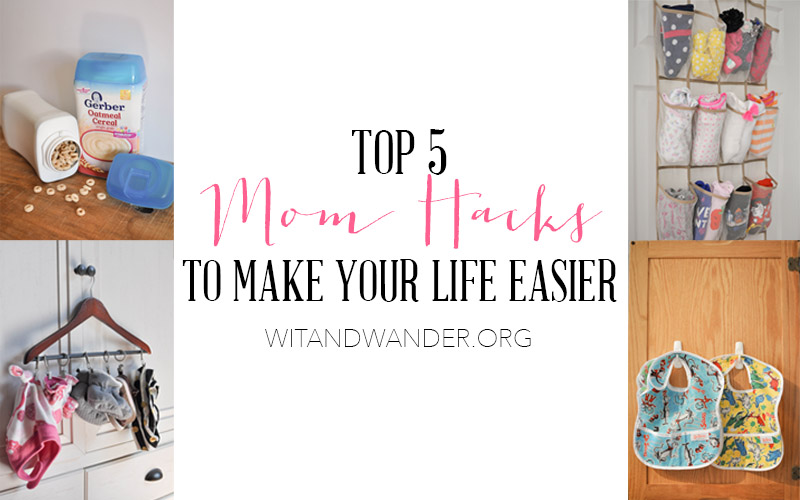 Parenting is messy. It is full of sticky fingers, stale cheerios, and more bodily fluid than I care to discuss. Any time I find a way to add a little order to my crazy life, I feel like I have won the Olympics! These 5 Mom Hacks have made my life a little easier and I hope they will give you back a little bit of sanity!
Mom Hack #1: Hang little hats and gloves from curtain clips and a hanger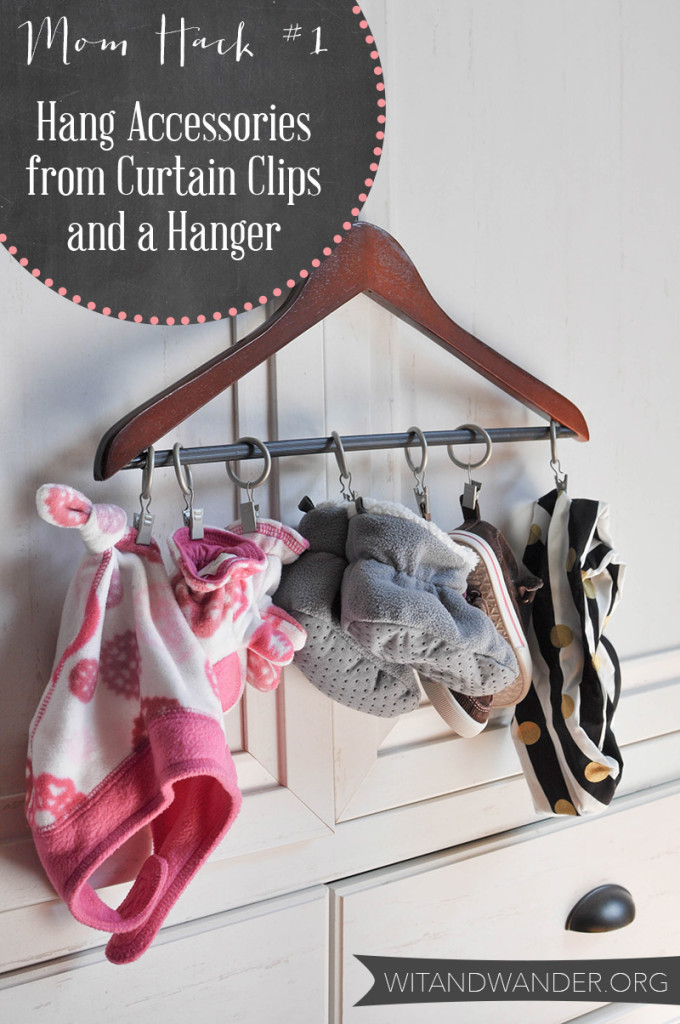 We bought these hangers years ago because the bottom pops off, but we used curtain clips similar to these. You could also use a towel bar with curtain clips on the back of your closet door, if your door is wide enough.
Mom Hack #2: Recycle formula containers as toy storage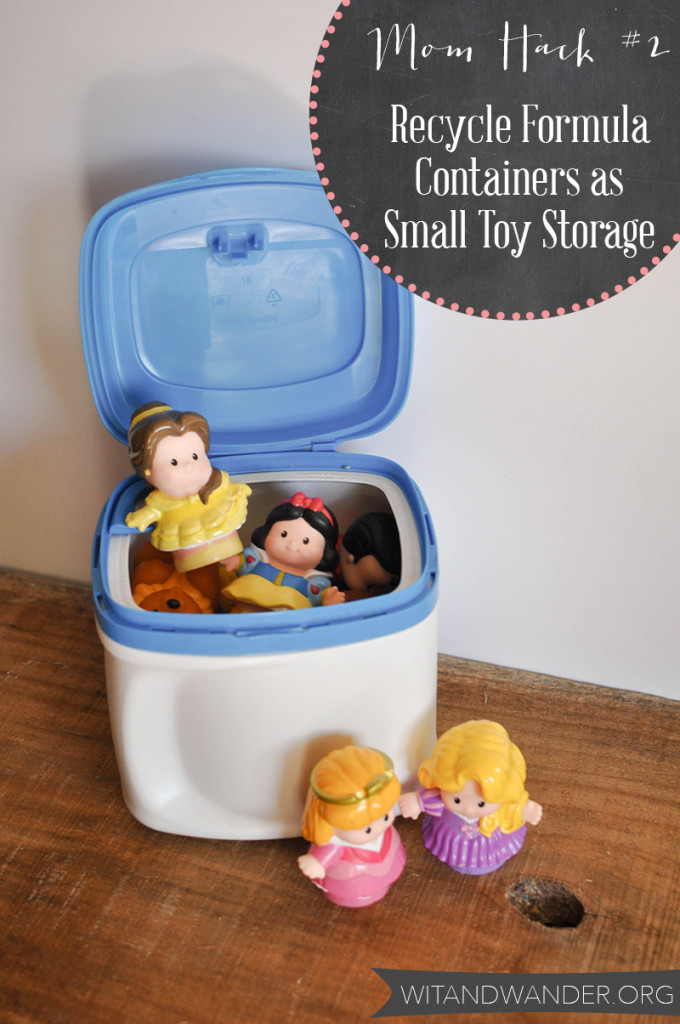 For awhile, we had to give our little one Gerber Good Start Gentle while I established breastfeeding. The containers are perfect for small toys that don't have a home. If the stickiness from the label won't come off, spread peanut butter on top and let it sit for about 5 minutes then wipe it clean.
Mom Hack #3: Use Command Hooks to hang bibs inside cabinet doors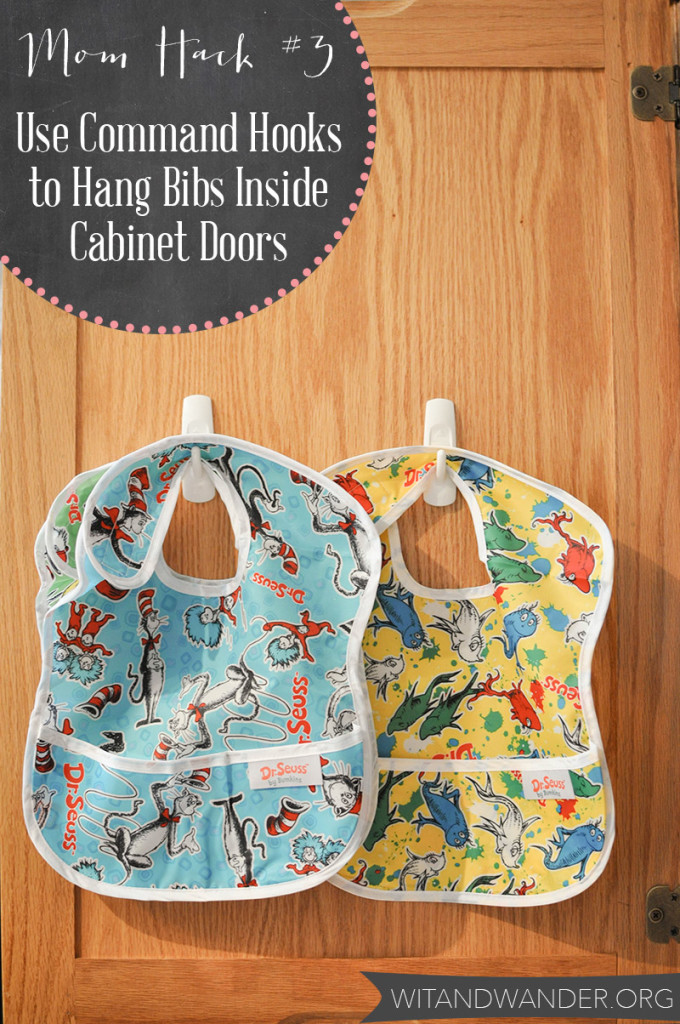 We use Command Hooks all over our house, but this is one of my favorite uses. They won't damage our cabinets, and I get easy bib storage!
Mom Hack #4: Reuse baby cereal containers as snack canisters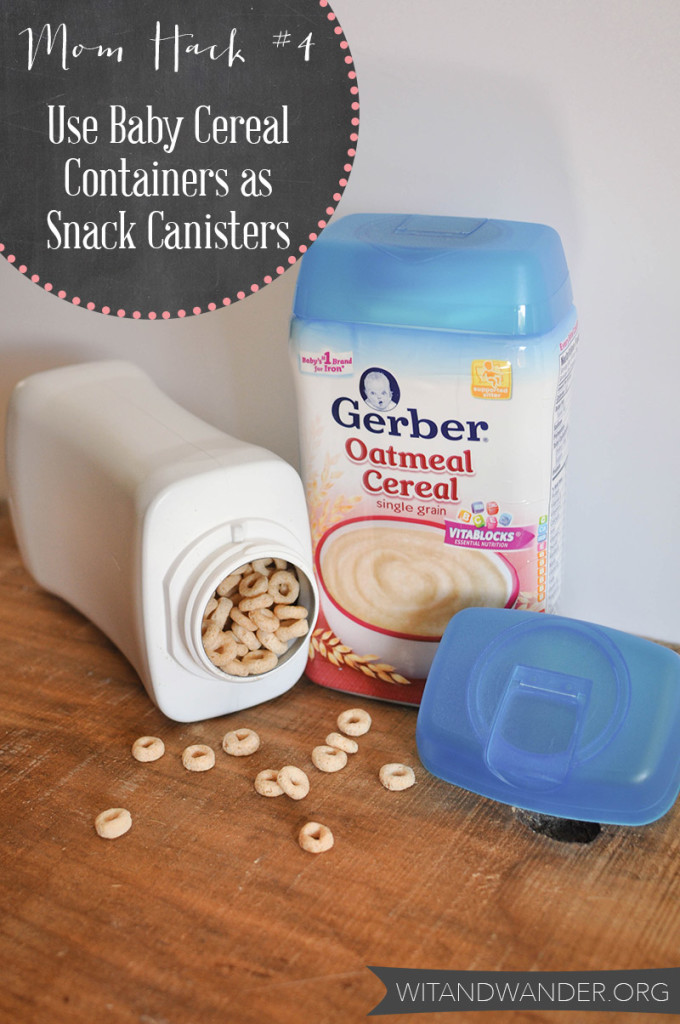 Carrying a whole box of Cheerios isn't very practical, especially when you're traveling. I love recycling the 8 oz. Gerber Oatmeal containers as Cheerio containers. For us, they hold about a week's worth of 'Os', so they are perfect to pack in a suitcase for vacation or throw in the car for a longer outing.
Mom Hack #5: Use a hanging shoe organizer to organize baby clothes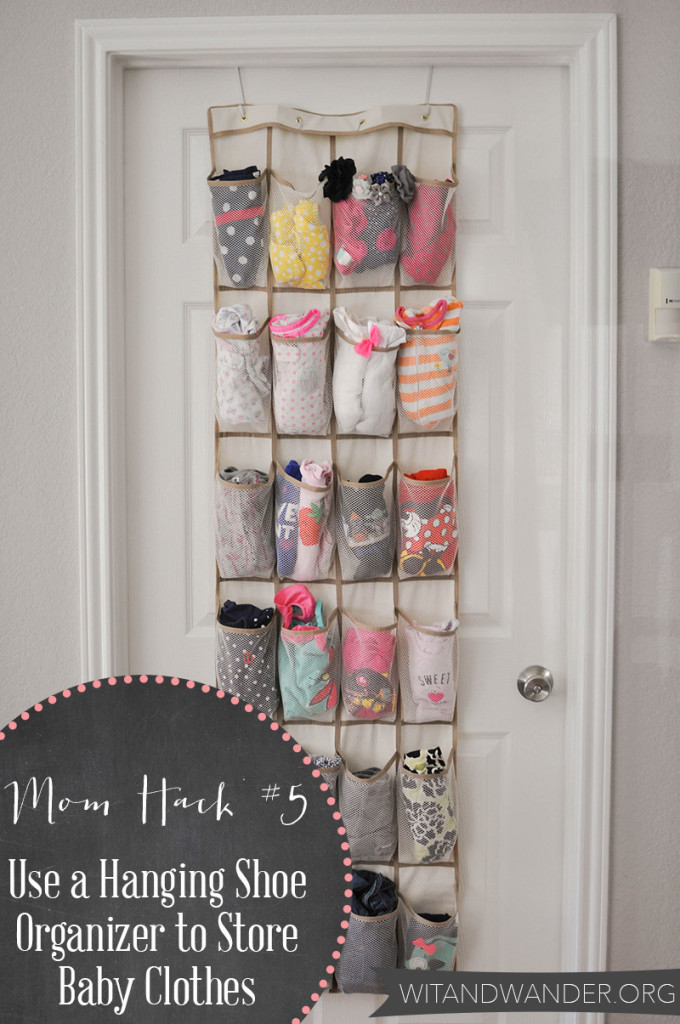 We have had this shoe organizer for years, but here is a very similar Over-the-Door Shoe Organizer. I love that I can quickly choose and outfit and inventory what we have clean. Make sure your organizer is mesh or clear so that you can easily see the clothes inside.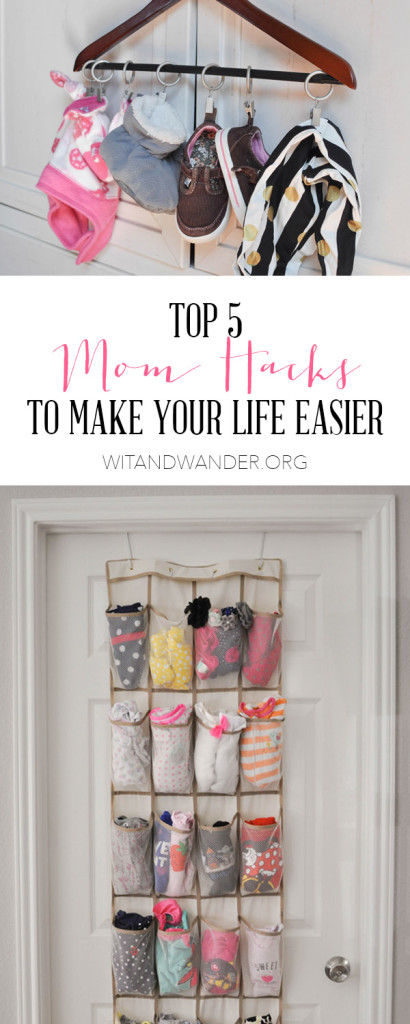 There you have it – 5 of my Favorite Parenting Hacks. Have you discovered any hacks that have made your life easier as a parent? Share them in the comments below!
—
Like what you see on our blog? Join our mailing list to receive emails with freebies, projects, coupons and decor ideas to help you live a creative and joy-filled life. You can also follow us on Facebook, Twitter and Pinterest.