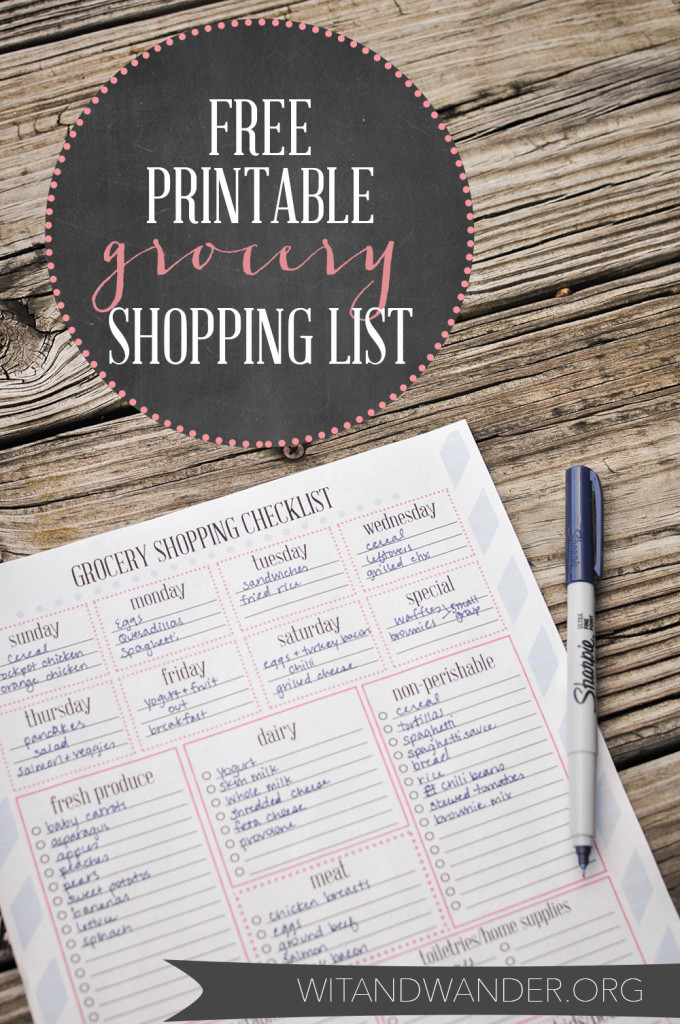 I don't know about you, but there are some days I just feel like a disorganized mess. I love my little girl to pieces, but how am I supposed to get anything done when there is a one-and-a-half year old running around my feet all day constantly needing attention? ("I would love to read this book to you for the 10,000th time", "Of course we should go outside to get a better look at that bunny who will immediately hop away", "No, sweet heart, we don't need to step on ants with our bare feet")
After a day full of toddler antics, I'm supposed to go to the grocery store and actually be coherent enough to purchase groceries for our family (or even remember why I went in the first place!). Some days I can think of meals on the fly and come up with a reasonable grocery list in my head, but most days I need a little help if I'm going to make it past aisle two without going crazy.
To make my life a little easier, I crated this Free Printable Grocery Shopping List: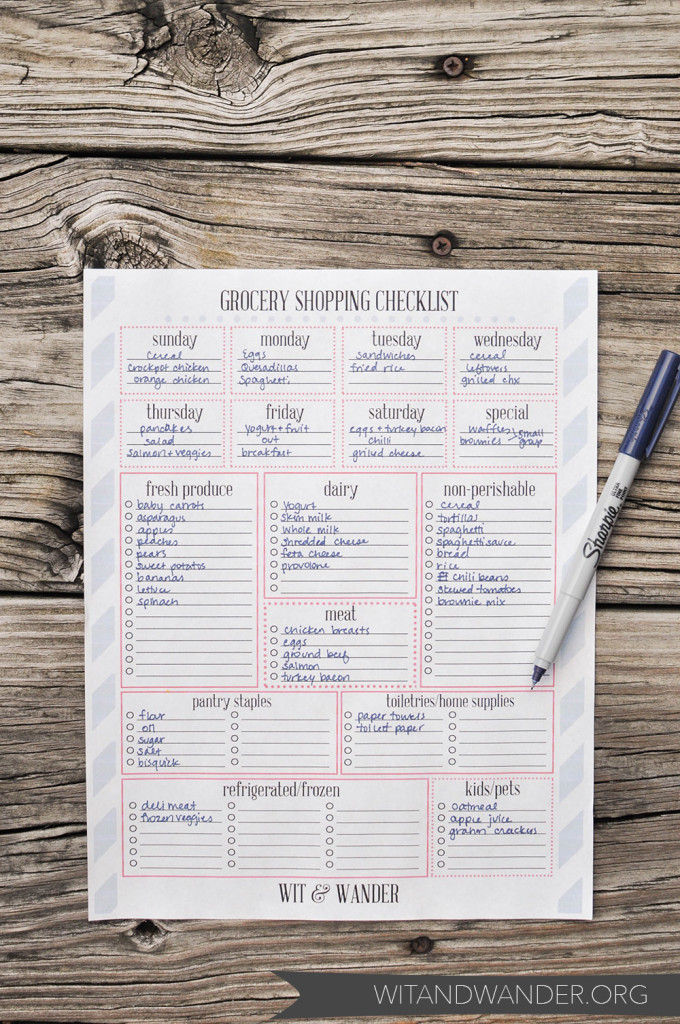 This printable has a spot to plan your meals at the top and a fillable shopping list broken down into easy categories at the bottom. To print the Grocery Shopping Checklist, just click on the link below!
Click Here to Print the Grocery Shopping List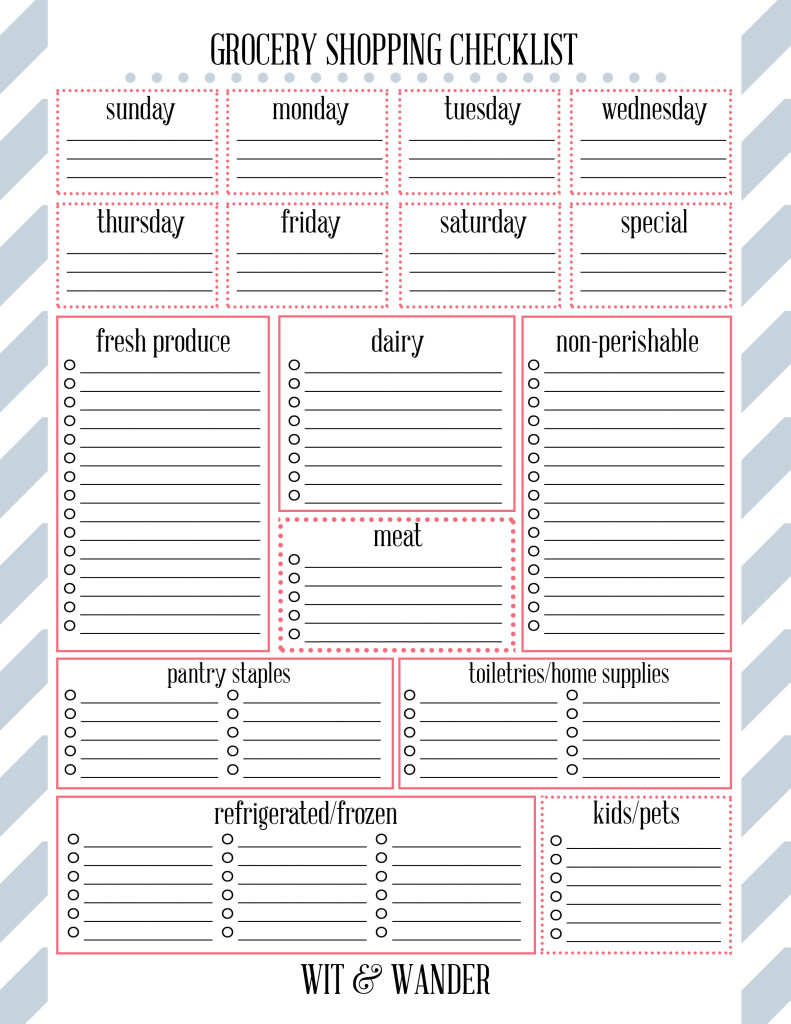 Here's how to use this printable: First, print it out on regular paper. Then brainstorm the meals you would like to make this week and record them in the top section. I keep a list of meals I regularly make in the notes section of my phone so that if I get stuck, I can always refer back to that list. I also have Pinterest boards for meal ideas broken down into cold weather, warm weather, and crock pot.
Follow Megan Harney's board Food – Warm Weather on Pinterest. Follow Megan Harney's board Food – Cold Weather on Pinterest.
After you have planned your meals, think through the ingredients you will need for each meal and write them in the appropriate category below. They are organized into sections that correspond with the layout of the grocery store. Hopefully this will prevent darting back and forth between sections and save you some time. If you haven't been keeping a list throughout the week, look around your house and think about any essentials you might be almost out of (hand soap and toilet paper always send me back to the store mid-week) and don't forget to check your pantry!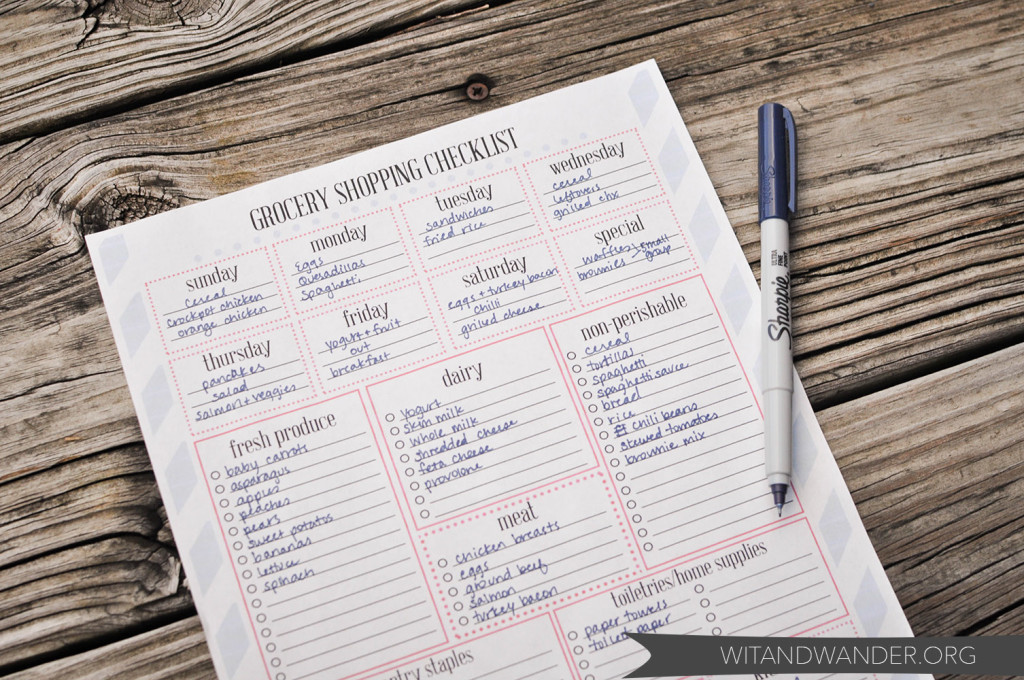 This free printable grocery list should help you save time and money at the store, which is a win-win in my book! Do you have any great tips for grocery shopping? Share in the comments below!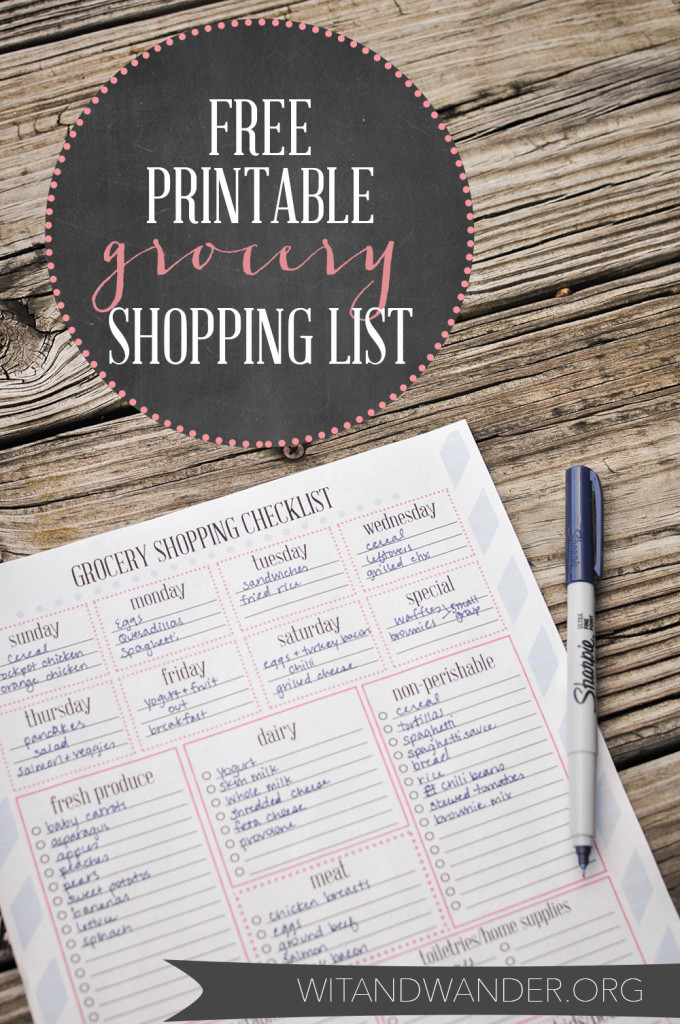 —
Want more Free Printables and creative ideas for families? Join our mailing list to receive emails with freebies, projects, and decor ideas to help you live a creative and joy-filled life. You can also follow us on Facebook, Instagram and Pinterest and see more printables on Etsy.
SaveSave