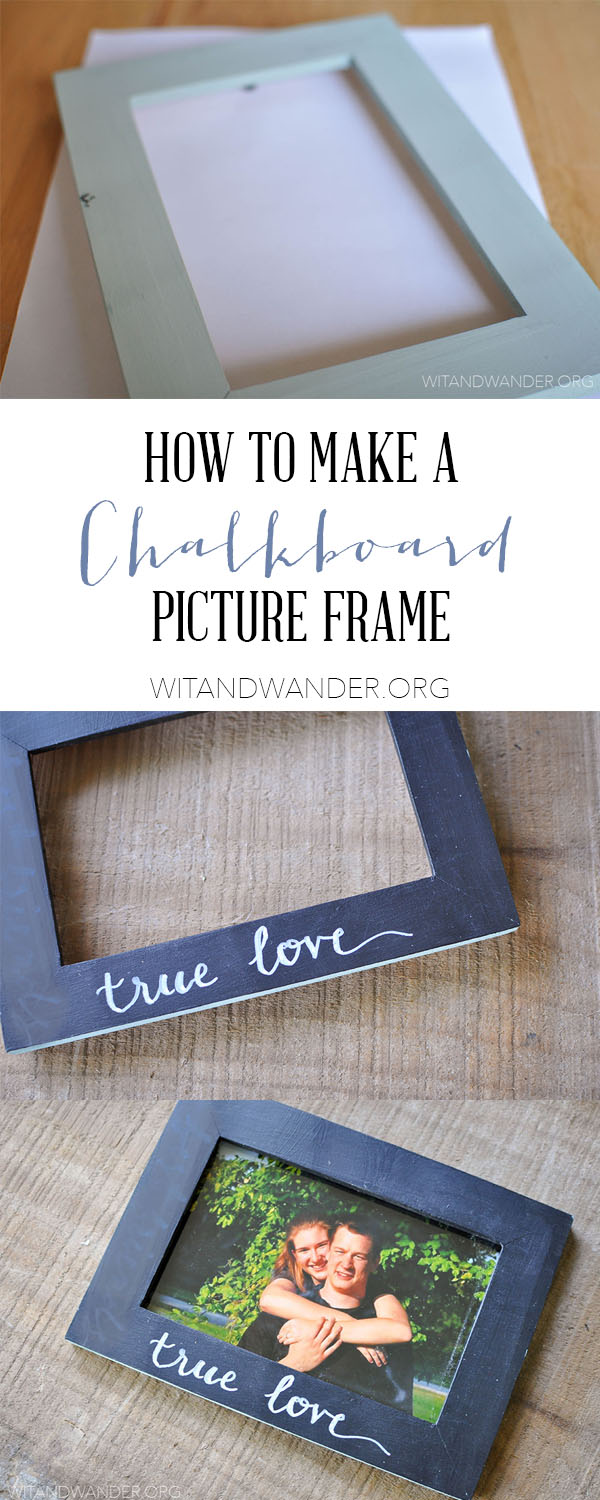 I think if my husband would let me, I could cover our whole house in chalkboard paint. While that might get us a lot of media attention, it wouldn't be very practical for the long haul. So I guess I will succumb to his wisdom and satisfy my chalkboard longings through some fabulous DIY projects.
This DIY Chalkboard Picture Frame is so simple, but it adds a pop of whimsy to our wall gallery. Here's the finished Picture Frame: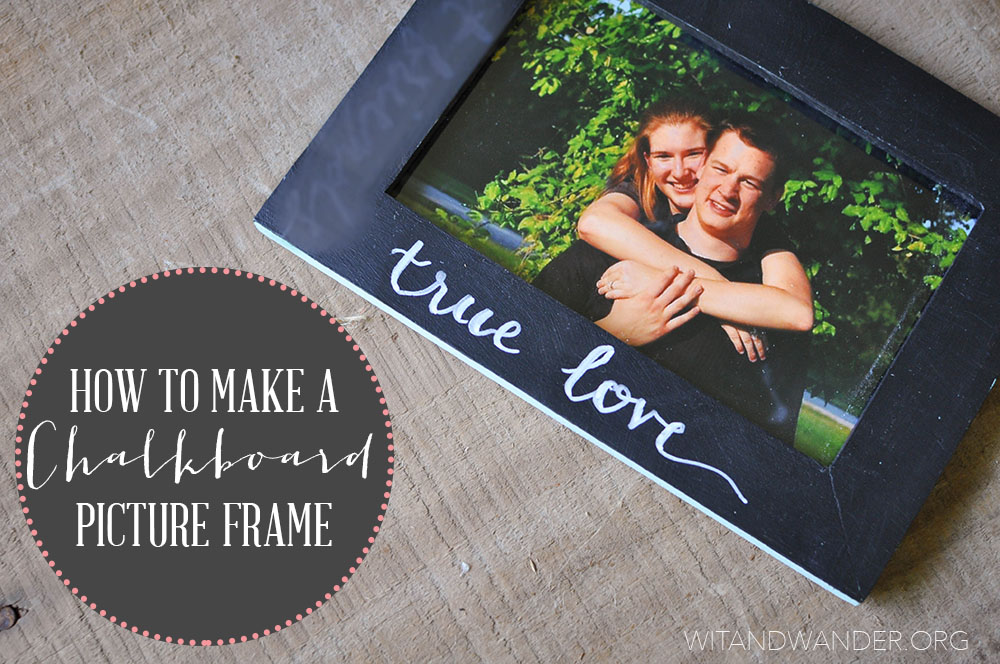 If my DIY Instagram Magnets were the hardest DIY project to date, this might just be the easiest! It tasked about 15 minutes and would be such a cute gift.
To make this DIY Chalkboard Picture Frame, you will need an unfinished picture frame. I got mine from Ikea (which is right down the road and SO DANGEROUS!), but here are similar ones available online.
I had already painted my frame this Mint Green for a wall gallery in my office. I decided to leave that color on the sides of the frame for a fun pop of color.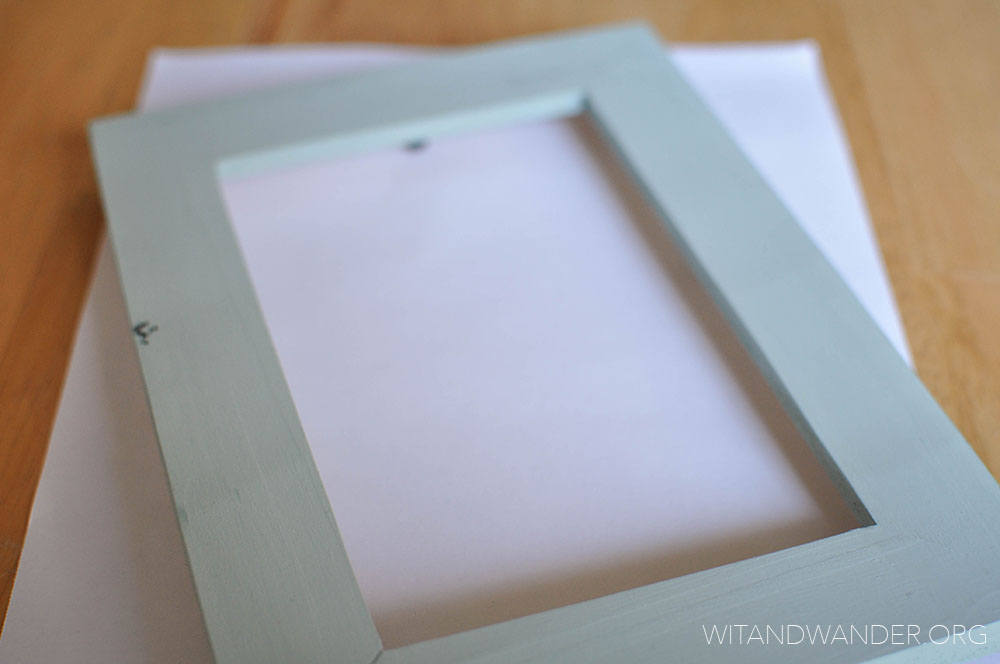 I prepped the frame by giving it a good cleaning then painted a thin layer of chalkboard paint to the face of the frame. I let it dry according to the directions on the bottle and applied a second coat.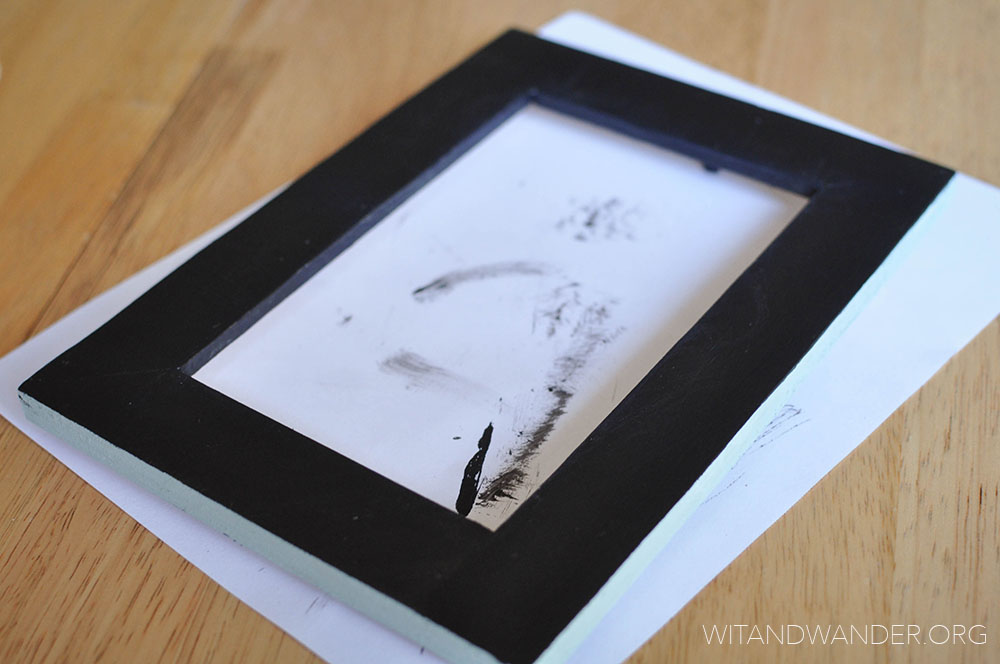 Then I used a Chalk pen (I love these Fine Point Bistro Chalk Pens). As long as you paint two coats of chalkboard paint, you should be able to erase and rewrite without a problem.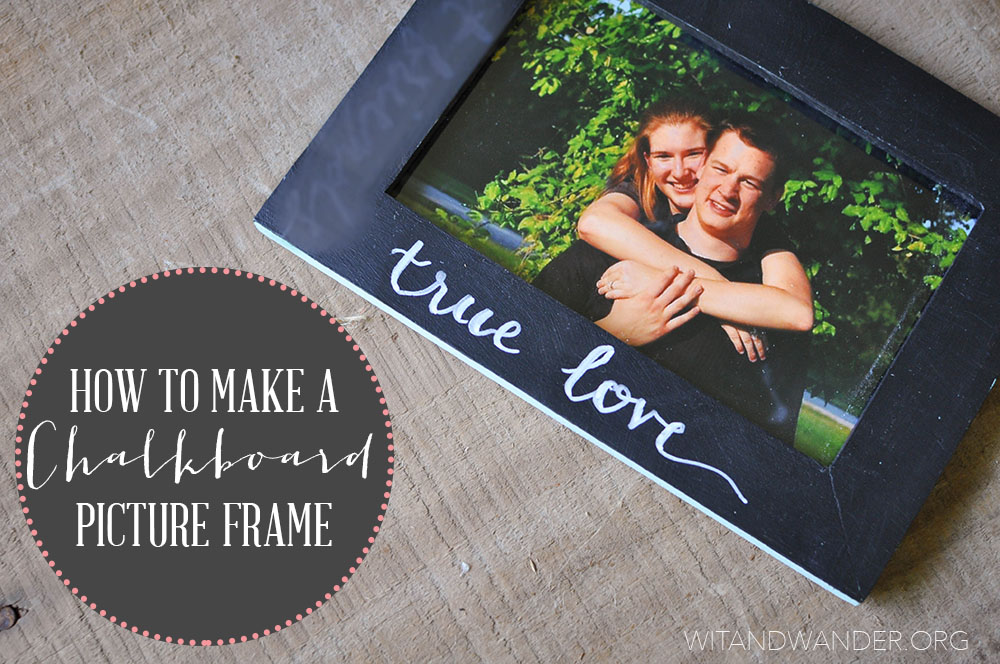 Wouldn't these make great gifts for a student moving into a dorm room? Share in the comments below what you think my next chalkboard paint project should be! (I promise I won't tell my husband it was your suggestion!)
—
Like what you see on our blog? Join our mailing list to receive emails with freebies, projects, coupons and decor ideas to help you live a creative and joy-filled life. You can also follow us on Facebook, Twitter and Pinterest.
Subscribe to the Newsletter for Free Updates
Subscribe to get DIY projects, recipes, and tips to live simply and create beautiful things delivered right to your inbox.