Disney Social Media Moms Celebration is an extravagant (and exclusive) event that happens once a year at Disney World, but since they aren't able to invite everyone to the main event, they host a few smaller On the Road events throughout the year around the country.
I was thrilled to be invited to the On the Road Celebration in Austin, Texas. Disney is the best in the world at everything they do from entertainment to customer service, and social media is no different. They put so much time and effort into creating engaging content throughout social media and they love sharing what they've learned with social media influencers who love their brand.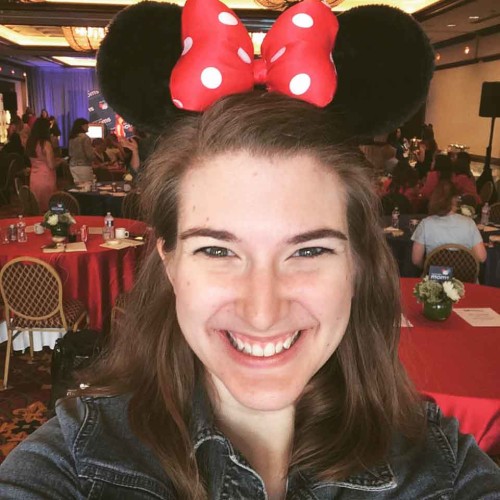 I was invited to attend this event with about 75 other bloggers and influencers. We were pampered by the amazing Intercontinental Stephen F. Austin Hotel in downtown Austin. They served a fabulous breakfast, gave away some Mickey-themed prizes, and caught us up to date on everything Walt Disney World. We all got to network and learn about social media from the best digital marketing team in the world. Earlier this week, I shared the Top 5 Things I learned at #DisneySMMC for Disney Moms, but today I'm sharing the Top 5 Things I Learned at Disney Social Media Moms Conference for Bloggers!
1. Video, Video, Video
Apps like SnapChat used to have a reputation as being Facebook's younger, more awkward cousin, but it's growing up and becoming its own phenomenon! Companies around the world are using SnapChat to connect with customers and the coveted 18-36 age demographic is getting on board. If you're a social media influencer, Disney's social media team says this is the network to watch – it's considered a VIP Backstage Party for your followers! The mother daughter duo, Crafty Chica and Maya in the Moment, mentioned that video is also important on social networks like Facebook, Vine, Instagram, and (of course) YouTube.
2. Creating video has never been easier
Some fabulous apps to make creating and editing video easier include: Magisto, Videolicious, SnapChat, and Periscope. Jenn Fickley-Baker, Social Media Manager for the Disney Parks Blog, said that having great content is important, but it's HOW you say it that matters. When the Disney Twitter account reached 1 Million followers, they didn't just celebrate with a Tweet or a graphic, they created this original stop motion video just for their Twitter fans. You can find a Behind-the-Scenes look at the making of the video on the Disney Parks Blog.
Victoria Lim, Disney World Public Relations, also shared her bag of tricks for shooting video on the go! Some of my favorite tools that she mentioned included: Gorilla Pod and iPhone Lenses.
3. Periscope is changing the way we think about events
If you haven't already discovered it, it's also time to look at Periscope. They are making it easy to live stream video which will be a game changer for e-courses, seminars, conferences, and live events. Disney actually streamed this whole event live and took questions from the Periscope audience. Because I learned about Periscope at this event, I was able to watch the Disney Parks & Resorts Panel at D23 live from my living room! (Side Note: Are you as excited as me about the new Star Wars Lands at Disneyland and Disney's Hollywood Studios!? Our family is freaking out!!)
4. Create a Presence
Digital Marketing Director, Alex Ruiz advised us to scope out new social media sites before taking the plunge. He said it's wise to set up a profile (with your brand's username) even if you don't intend to use it for awhile. Then you can monitor the network to see how it can fit in with your brand and your preferred username will be available when you're ready to jump in.
5. Focus on Content
We always hear about content being the most important part of any blog or social media platform, but what does that really mean? President of Unleashed Media and author of A Letter to My Mom, Lisa Erspamer said, "Create content that causes an emotional connection and a physical reaction." In other words, readers should feel connected to your content, whether they are laughing, crying, mad, or resonating. That emotional and physical engagement is key to creative content. The Social Media Manager for the Disney Parks Blog, Jenn Fickley-Baker talked about the importance of brainstorming in content creation. She suggested creating a list of 10-12 things around a single piece of content because it will cause your brain to push past logic and allow creativity to take over.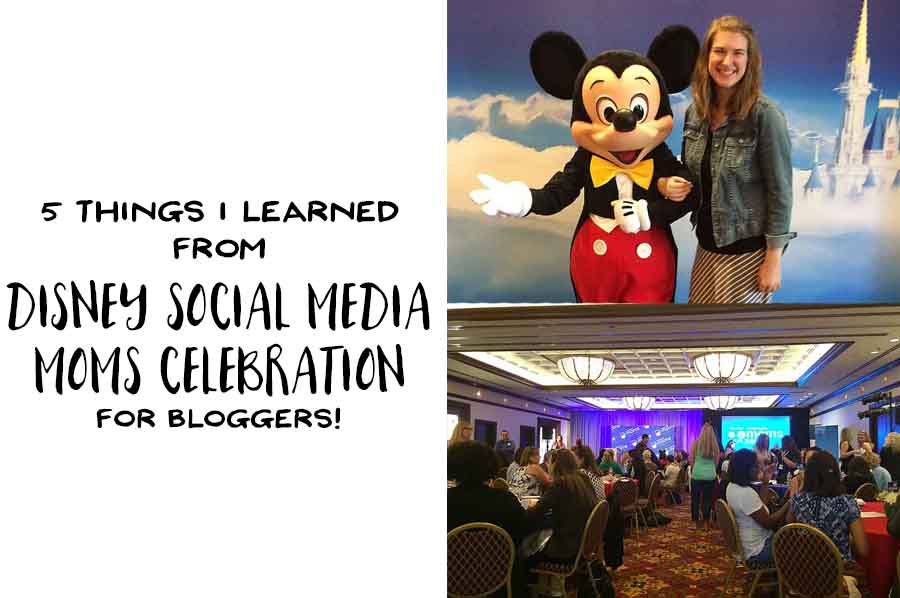 —
Like what you see on our blog? Join our mailing list to receive emails with freebies, projects, coupons and decor ideas to help you live a creative and joy-filled life. You can also follow us on Facebook, Twitter and Pinterest.
SaveSave
GET INSTANT ACCESS TO MY LIBRARY OF FREE DISNEY WORLD PRINTABLES!
Sign up to receive FREE Walt Disney World printables, available exclusively to subscribers!
For more Disney fun, join the 'Pre-Launch' of our Facebook Group where you can join in a community of Disney planners to ask questions, win prizes, and talk about all things Disney! https://www.facebook.com/groups/1161520683953860/