Beyond the Baby Shower: 5 Best Gifts for a New Mom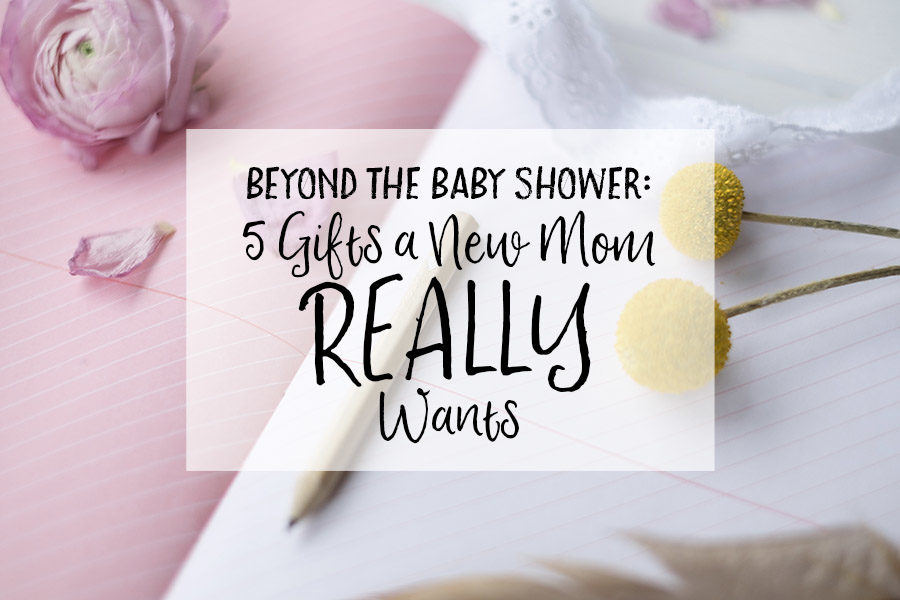 After a crazy summer of just about everyone in our house being sick for more than a month, I found myself unexpectedly in the hospital for a few days. While I was there, I got a phone call from my mom where she said "We're sending you a check. When you get home, we want you to get your house cleaned and send out your laundry."
I immediately started crying. (Granted, I was six months pregnant, so hormones may have contributed…)
It was amazing! She knew that what I needed at that time wasn't cute cutesy baby bibs or a wipe warmer (although those things aren't inherently bad), what I needed was help. It was such a blessing and it really helped me get back on my feet.
If you're looking for a gift for a mom-to-be or a new mom, think beyond the traditional baby shower gifts and get her something she might not even know she needs. Here are the 5 BEST Gifts for a New Mom:
5 Best Gifts for a New Mom
1. Housecleaning Service
My mom hit the nail on the head with this one. Having someone come in to take care of the cleaning helped everyone feel more relaxed.
2. A Meal
If you're nearby, see if you can deliver a meal in the first couple of weeks after the birth of their baby. Really close friends can even set up a meal train so that several friends or family members can deliver a meal.
If you're not lucky enough to be close by, consider sending a gift card for their favorite restaurant with a "to go" option, like Chick Fil-A, Panera, or Olive Garden. Depending on their personal preferences, they might love a few weeks of a food delivery service like Blue Apron or Hello Fresh. These services allow new parents to skip the grocery store and experience a fresh, restaurant-quality meal without leaving the house.
3. Streaming Service
If mom doesn't already have Netflix or Hulu, it's the perfect gift. She'll be up at all hours of the night feeding the baby and she won't be able to sleep during the day (despite the well-intentioned, but impossible advice to "sleep when baby sleeps"). Help her at least veg out a little on mindless TV (bonus if she already has kids, because they have some shows for toddlers that won't drive her nuts like old-school Sesame Street and classic Disney movies).
4. A Break
Find out what she needs – she might need a shower or a nap, but she might also just need to talk to another adult. Offer to hold the baby while she gets something done or (better yet) throw in a load of laundry. Whatever you do, make sure the new mom can do whatever she needs to while you're there visiting.
For me personally, anyone who was willing to still look me in the eye and have a conversation with me while I was (discreetly) feeding my newborn became a cherished friend. Anytime I was banished to a bedroom to feed or pump, it made me feel even more distanced.
5. Mommy and Me Class
Once the initial baby fog wears off, mom will want to get out of the house. Mommy and me classes provide this incredible safe space where babies can be engaged and moms can connect. Most places will allow you to gift a month-long pass, which might be just what the new mama needs.
Bonus: 'Day You Were Born' Box
This is a bonus because it isn't necessarily practical, but there's almost no chance the mom will have the ability to gather all these keepsakes. She would definitely treasure having this little box later. Here are some things you could include:
Newspaper from the day they were born
Time Magazine
CD of Popular Songs
Shower Invitation
Other pop culture/facts (who won the Academy Awards, best-selling book, price of bread, etc.)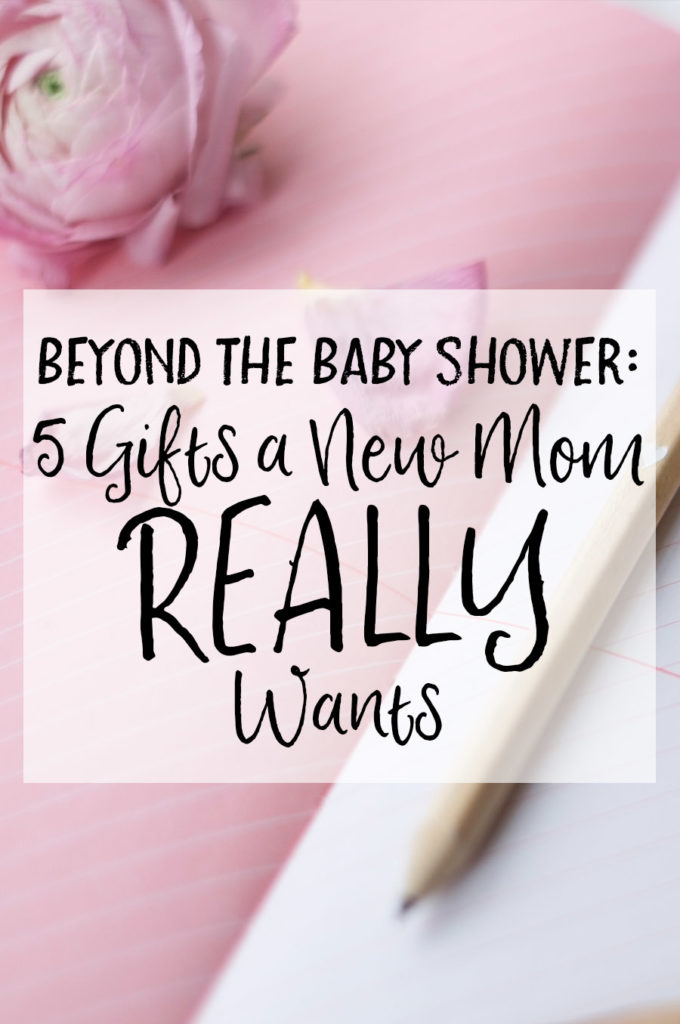 I think these are the Best Gifts for a New Mom, but what do you think? Do you prefer traditional baby shower gifts or would you love something on this list? Share in the comments below!
—
Like what you see on our blog? Join our mailing list to receive emails with freebies, projects, coupons and decor ideas to help you live a creative and joy-filled life. You can also follow us on Facebook, Twitter and Pinterest.
Subscribe to the Newsletter for Free Updates
Subscribe to get DIY projects, recipes, and tips to live simply and create beautiful things delivered right to your inbox.