More than 15 DIY Small Space Gardening Solutions. It doesn't take spacious farm land to create a beauty outdoors! Build a beautiful garden no matter the size of your back yard with these creative DIY ideas for gardening in small spaces.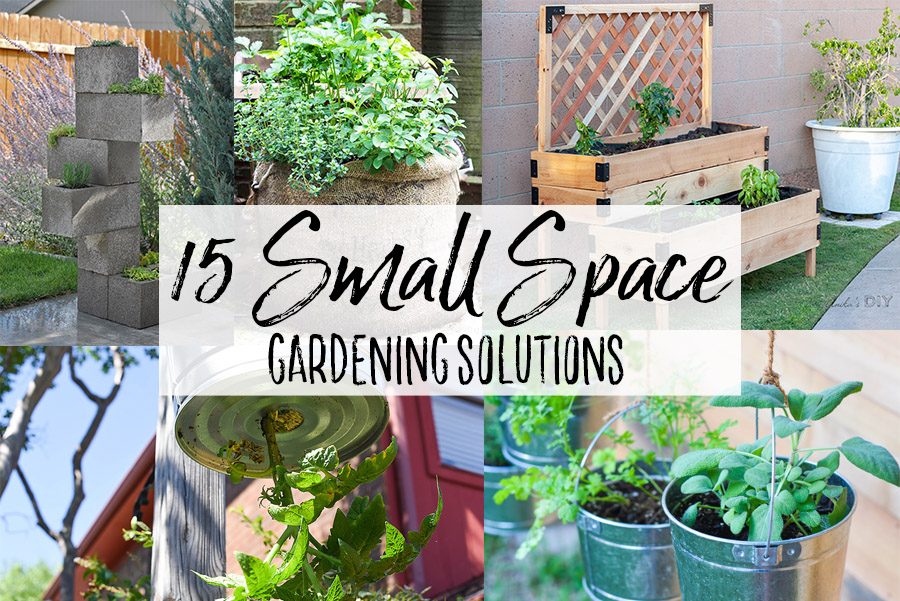 Each Spring, I feel the need to get outdoors and get a little messy in the garden. I must admit, I do not have a green thumb at all, but I do love using fresh cut herbs in my kitchen all summer. And I love being surrounded by beautiful flowers and greenery.
So, we go on a planting spree each Spring. Then my husband works hard to make sure I don't kill all of our poor plants. You should see the thorough written instructions he leaves for me if he has to go out of town during the summer. It's pathetic, but necessary.
Well, we have a tiny back yard, so we have to get a little creative to fit as much beauty as we can in a tiny space. I have gathered up several ideas from some of my friends for creative gardening solutions that they are using in their small spaces. I love the variety – from creative container gardens to raised planter beds, vertical gardens to hanging herbs.
These small space gardening solutions are sure to inspire you to get outdoors this Spring. I would love to hear how you are sprucing up your garden – especially if you have a small outdoor space like us!
15+ DIY Small Space Gardening Solutions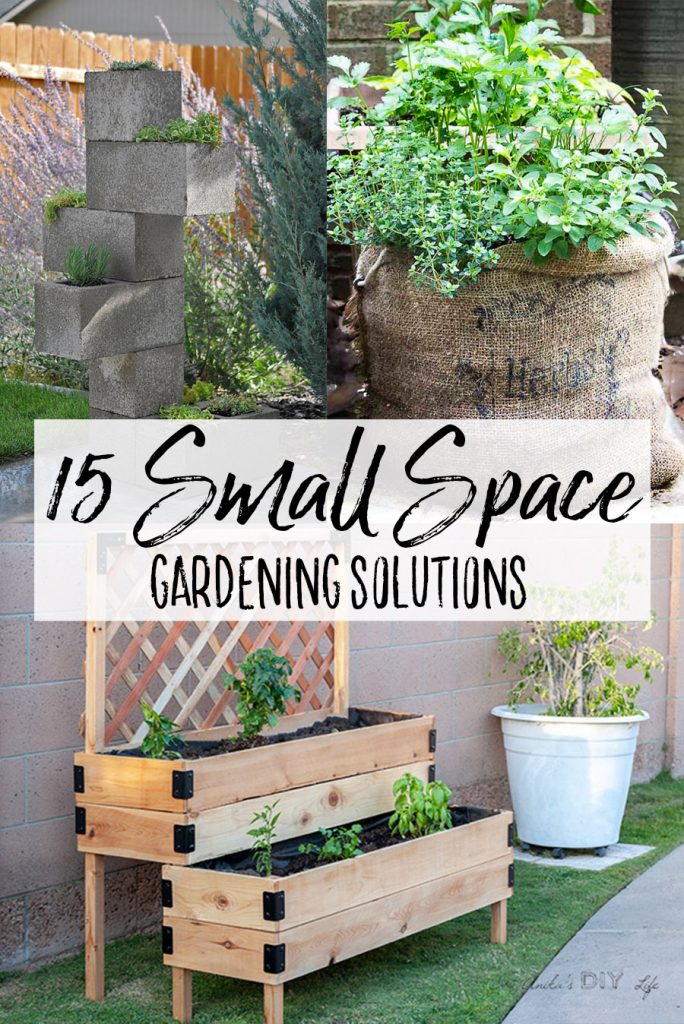 Are you feeling inspired to get out in your garden? Which idea will you try first? I think some raised garden beds and vertical planters will be in my near future!