We've compiled a list of mosquito repelling plants. These plants will repel insect and pest like mosquitos with their natural fragrances, leaving a pleasant smell in your garden this summer.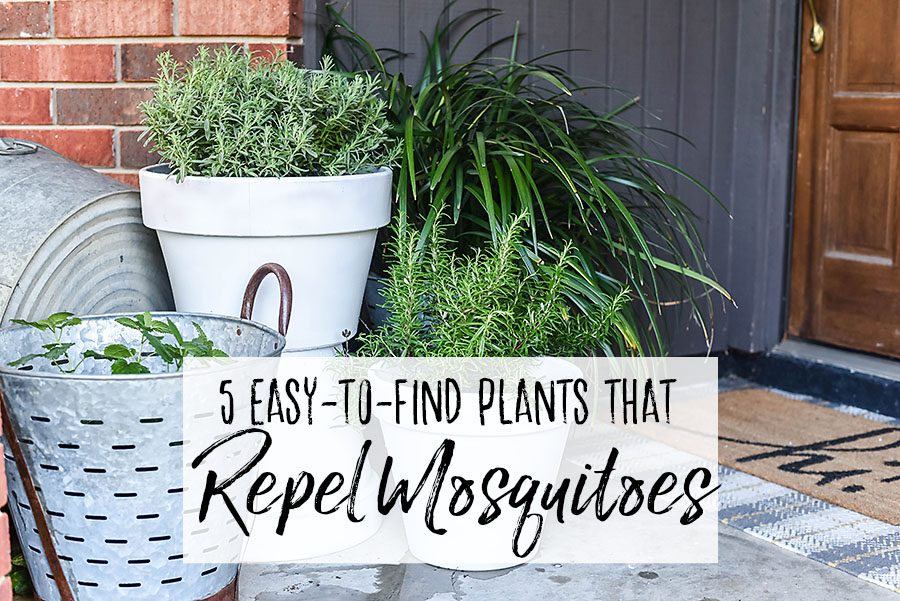 Every summer a word becomes a new curse word in my family – MOSQUITOES! Not only are these nasty little bugs disease carrying and annoying, our whole family (except for my somehow naturally repellent husband) gets giant, incredibly itchy welts with every bite. If we spend 5 minutes outside at dusk, we all get covered in these huge bug bites and feel miserable for days.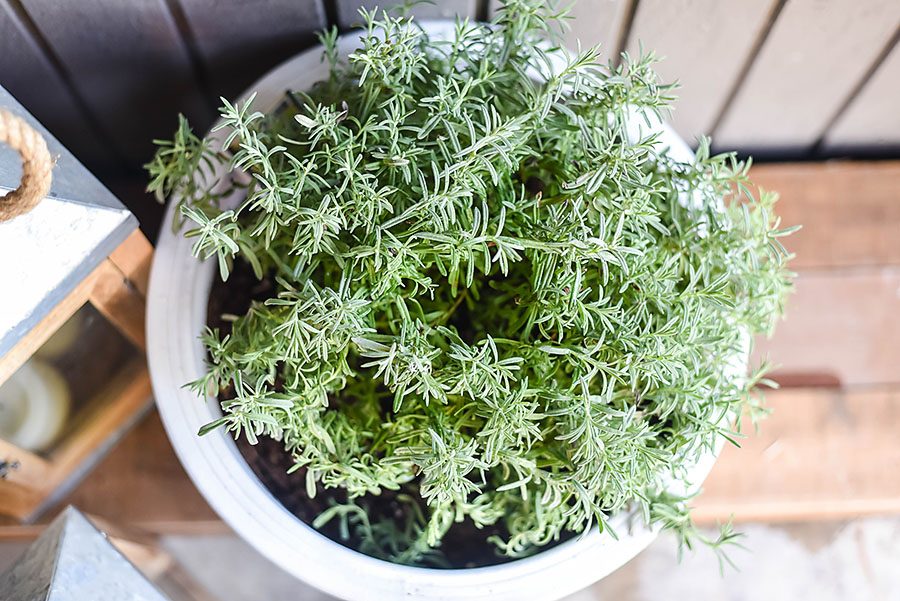 I know that bugs are a vital part of our world, and yet I still hate them – especially mosquitos.
So, when I came across some plants that were supposed to repel mosquitos, I knew I wanted to incorporate them into my front porch design for Spring and Summer.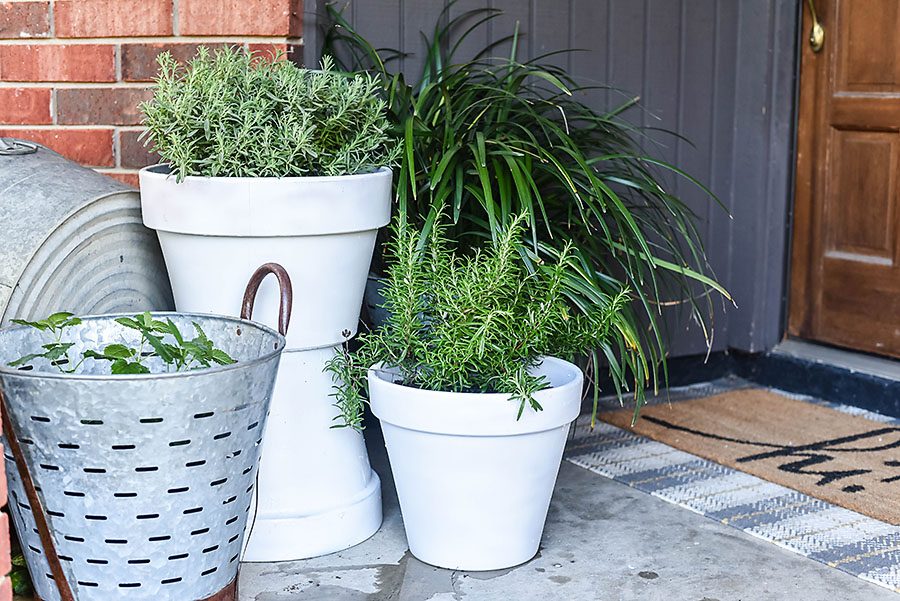 I did a lot of research so you don't have to and here is a list of 5 plants that repel mosquitos that you can find at your local nursery.
Lavender
Lavender has become a popular scent for it's calming properties and gorgeous decor in farmhouse styles, but now it has yet another purpose. It can repel mosquitos and other pests. There are so many good reasons to feature lavender in your container gardens or landscaping.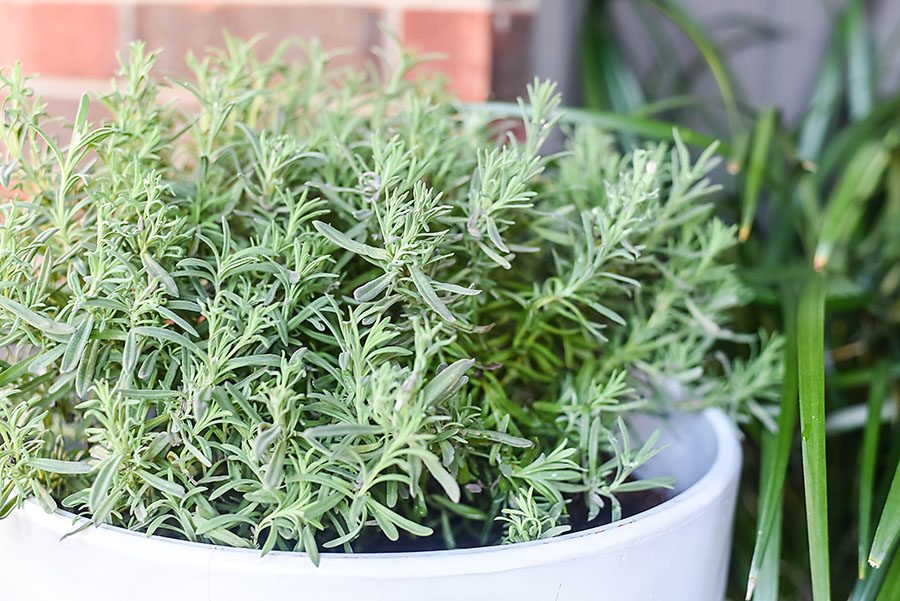 Rosemary
You probably think of rosemary as a delicious addition to chicken and fish dishes. It is a delicious savory herb, but it also keeps insects away. Plus it has those beautiful purple blooms in early Spring or early Winter (depending on the variety you choose).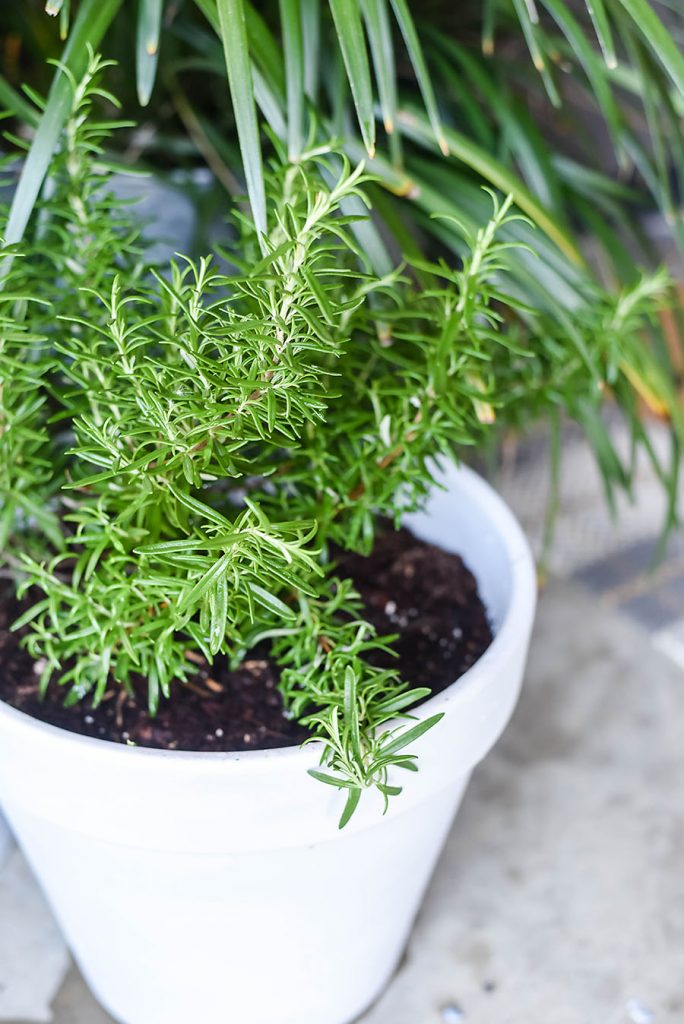 Lemon Balm
Lemon Balm is in the mint family – they look very similar. I always have to do a scent test before I pull a sprig of mint for my favorite summer drink (Cucumber Watermelon Slush – I'll share the recipe soon). It should naturally keep pests away. And (bonus) you can use it as a garnish for teas or add it with some fruit to water for some delicious infused water.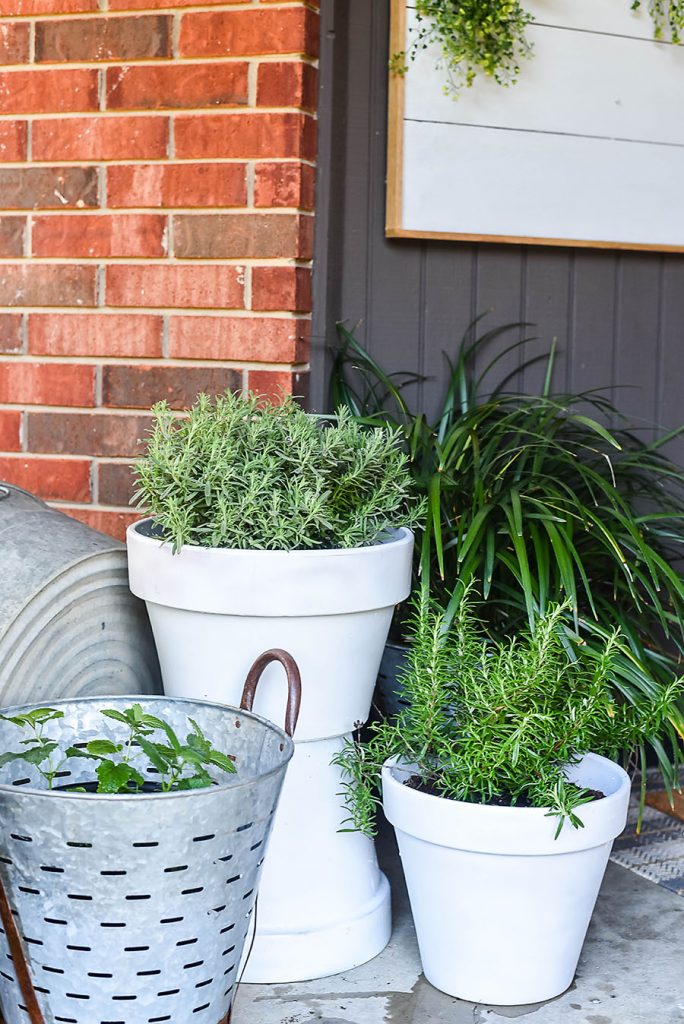 Citronella Grass
Chances are you've heard of this one before. This plant has a very distinct smell that is often used for mosquito repelling candles and tiki torches. Well, you can also just grow the plant and it will have a similar effect.
Basil
I love when things can serve multiple purposes. The distinct scent of basil will help to keep mosquitos away and I also have a fridge full of pesto all summer – win, win!!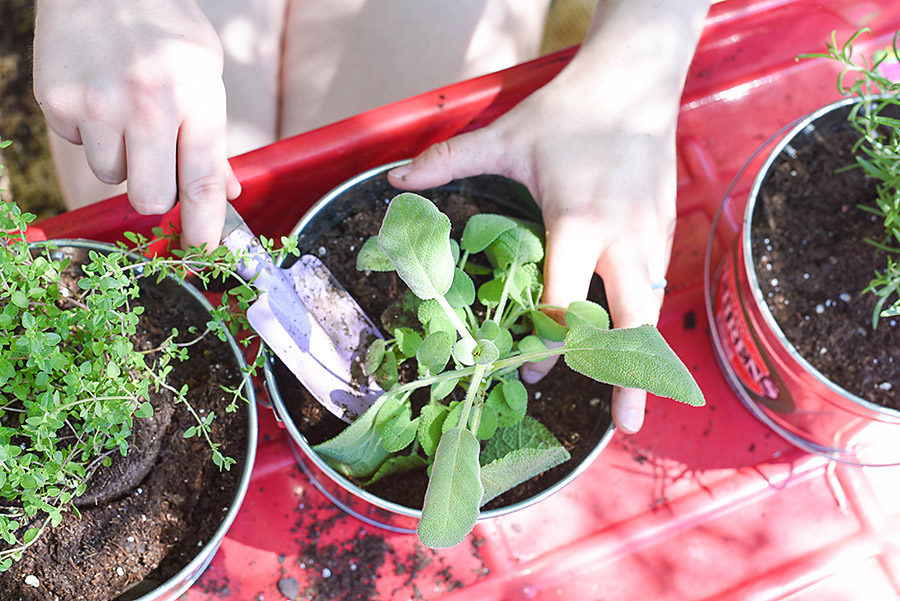 I hope that list helps as you go plant shopping this year!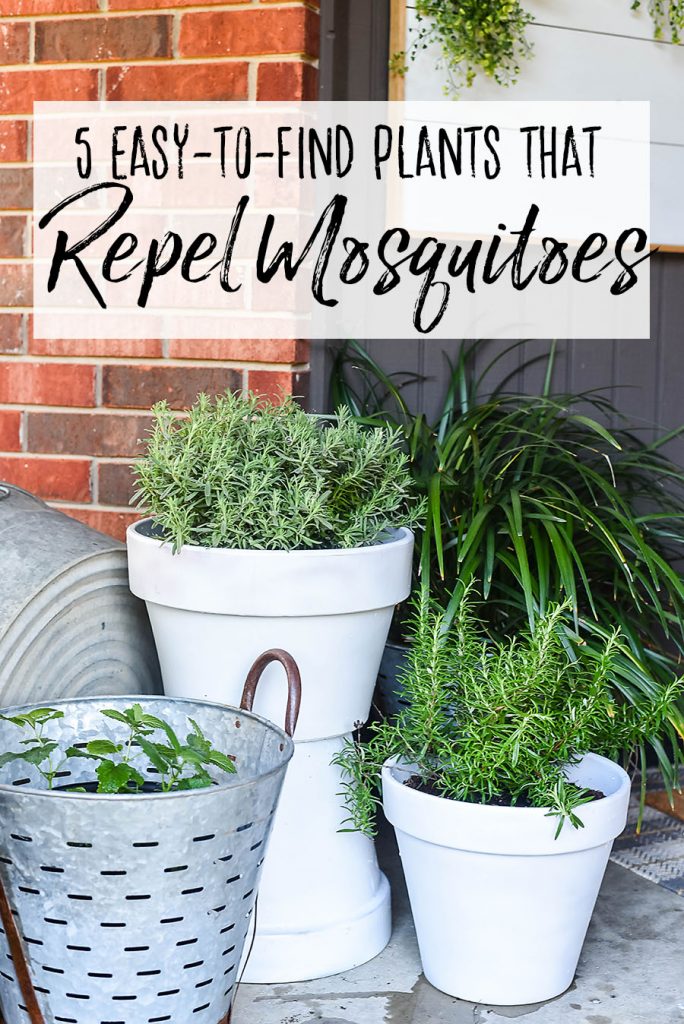 Next week I'm going to show you how I incorporated these plants into my Summer Front Porch Decor.