Grow tomatoes even in a small garden with this DIY Upside Down Tomato Planter. I use a Galvanized Bucket to create a practical tomato planter with a touch of farmhouse style.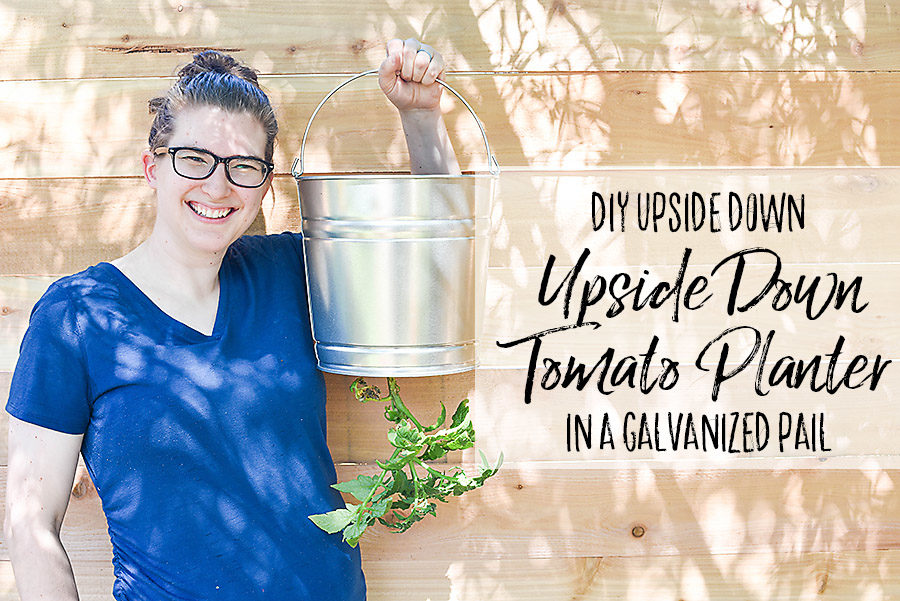 I have mentioned before how we love gardening, especially producing herbs and vegetables, but we have a small backyard. That makes it hard to grow herbs and vegetables in a traditional garden, so we have to get creative!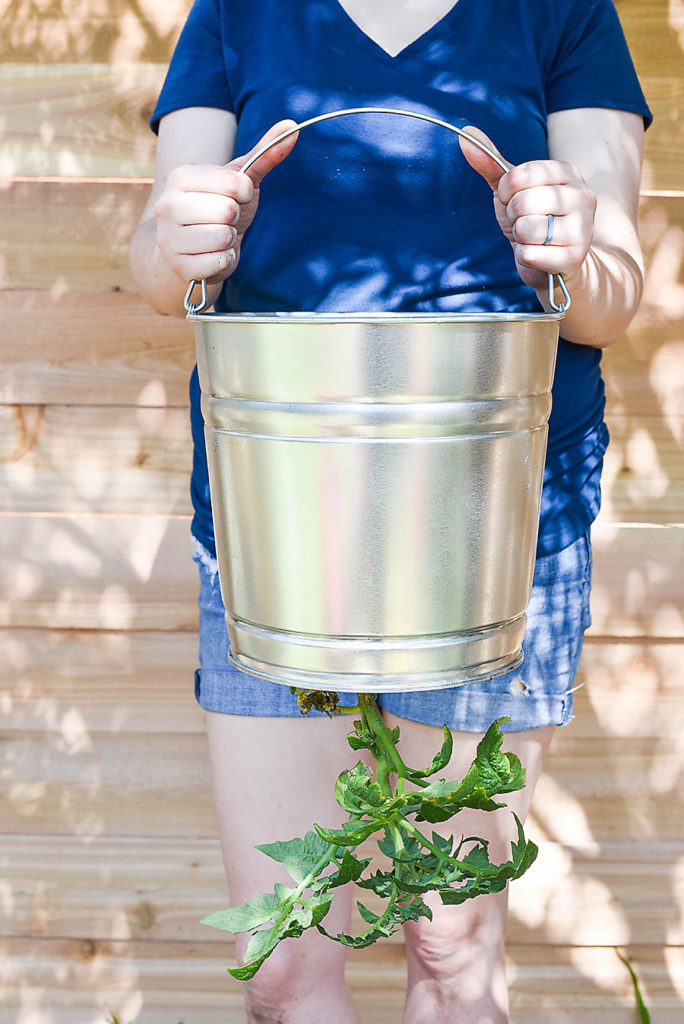 One of those creative solutions is this Upside Down Hanging Tomato Planter. It's pretty and practical (just like our hanging herb chandelier). As long as you have the right tools, it should only take you about 20 minutes to make this unique planter. I'll share a video of how we made it, then let you in on all the details below.
How to Make an Upside Down Tomato Planter
You'll Need:
Galvanized Bucket (with a handle)
Burlap (or any loose weave fabric or mesh)
Tomato Vine
Potting Soil
Use a center punch to create a small hole for the hole saw to grab onto.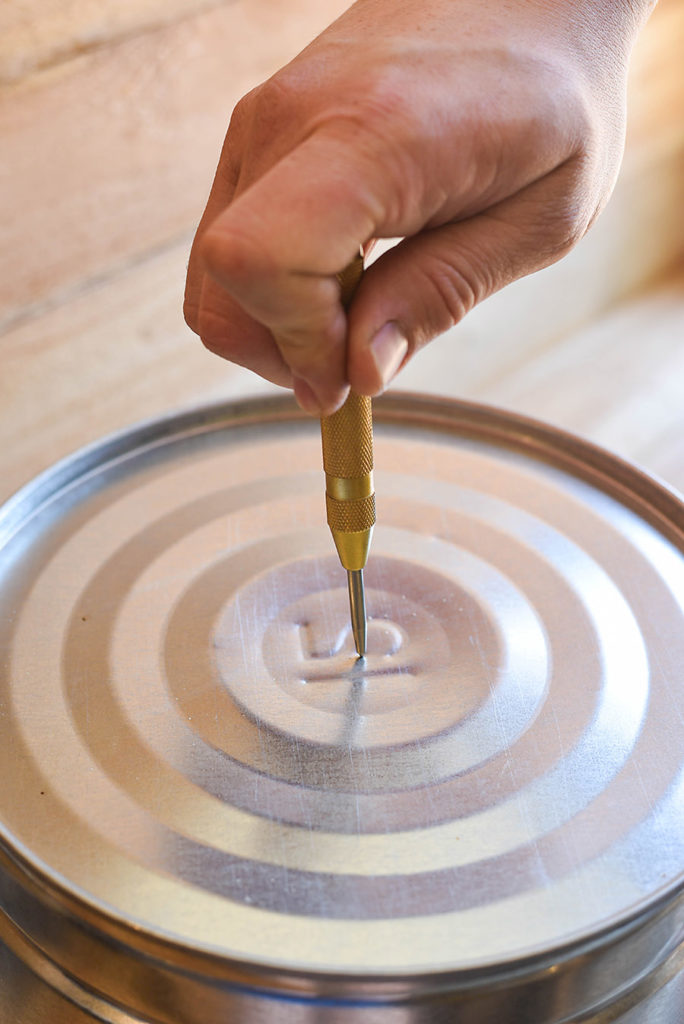 Add a bit of multipurpose oil to the bottom of the galvanized bucket and use the hole saw to create a large hole in the bottom of the bucket.
Cut a square of burlap or mesh and cut a line from one side of the square to the center.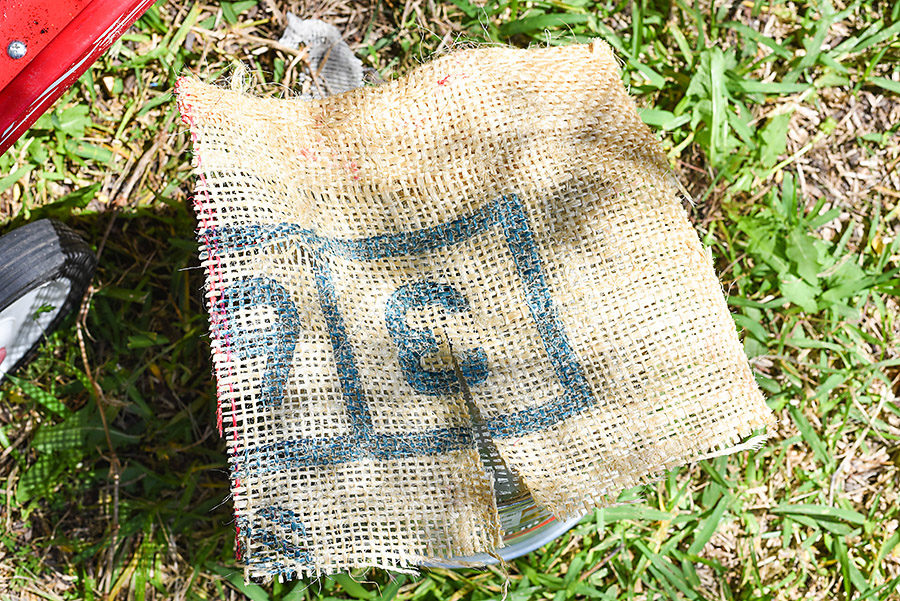 Put the burlap around the base of the tomato vine, loosen the root ball of the tomato plant and fit it through the hole in the bottom of the galvanized bucket.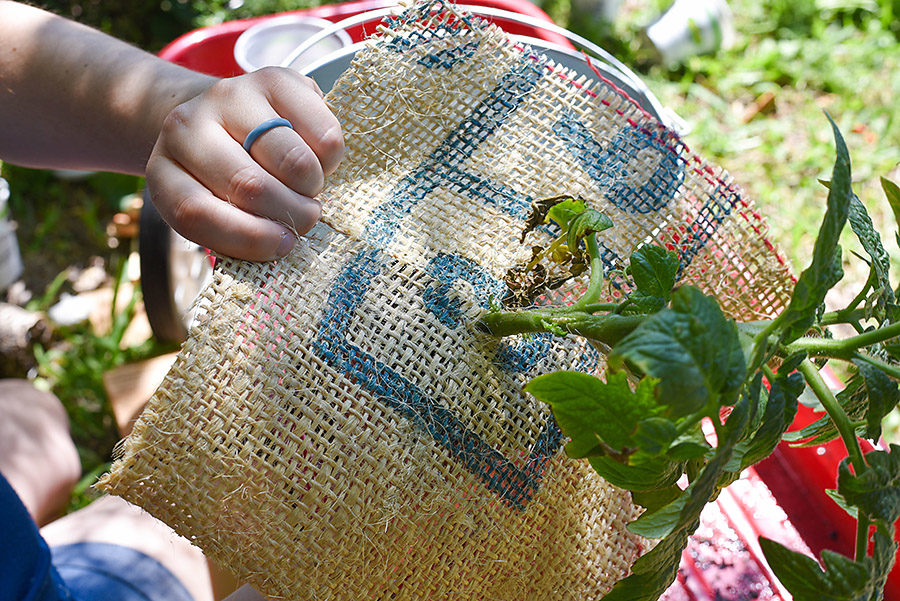 Fill the pail with soil and water it before hanging.
Enjoy delicious tomatoes all season long!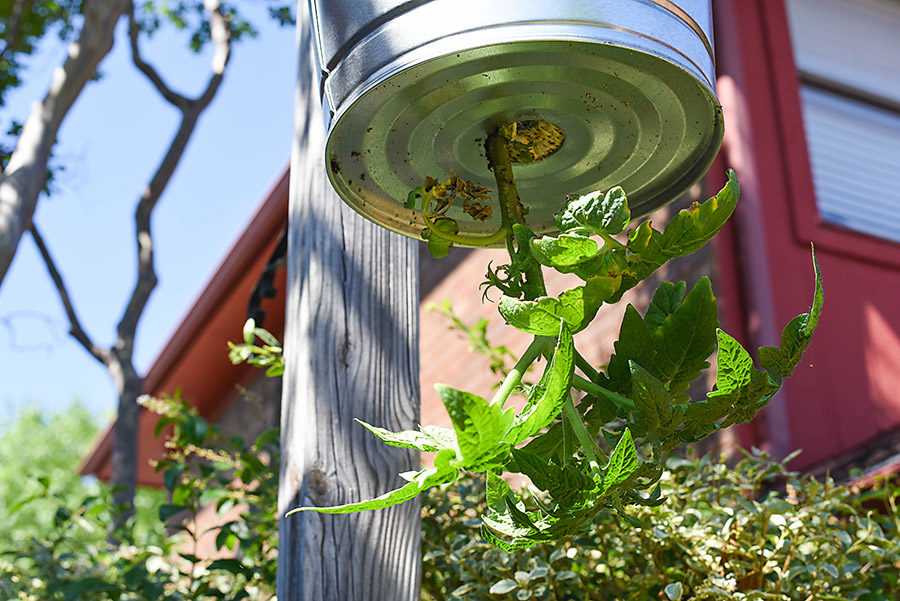 We love our upside down tomato planter. It's up off the ground, keeping the deer away from the fruit and it doesn't take up valuable real estate in our small backyard.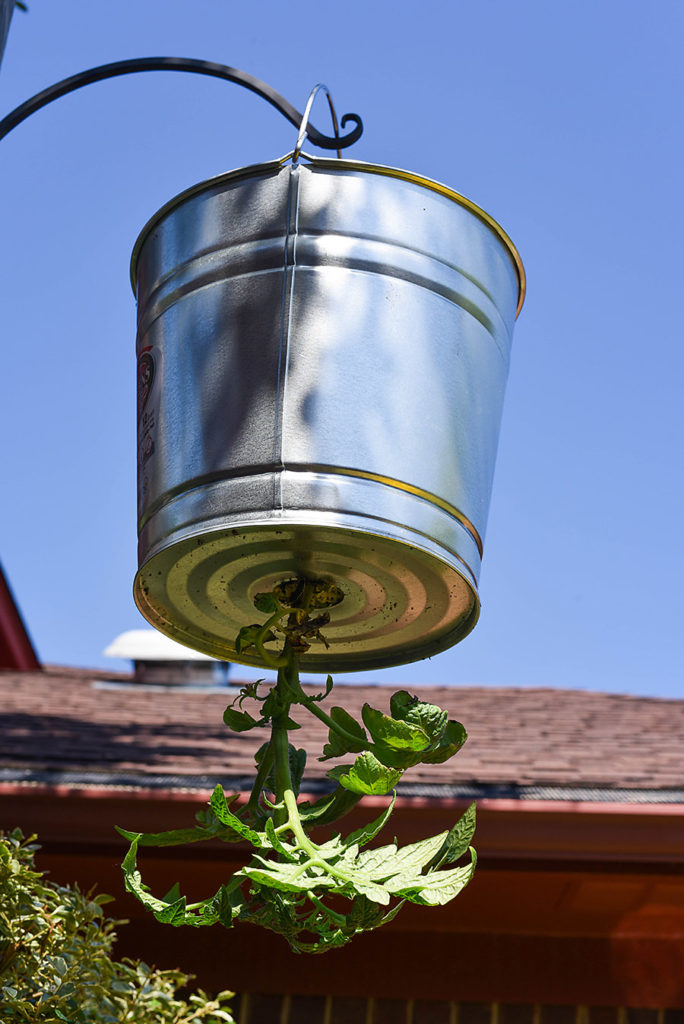 I hope you enjoyed this post – make sure to pin it for later or share it with a friend who's looking for creative gardening solutions. Do you like small yard solutions? Let me know in the comments below!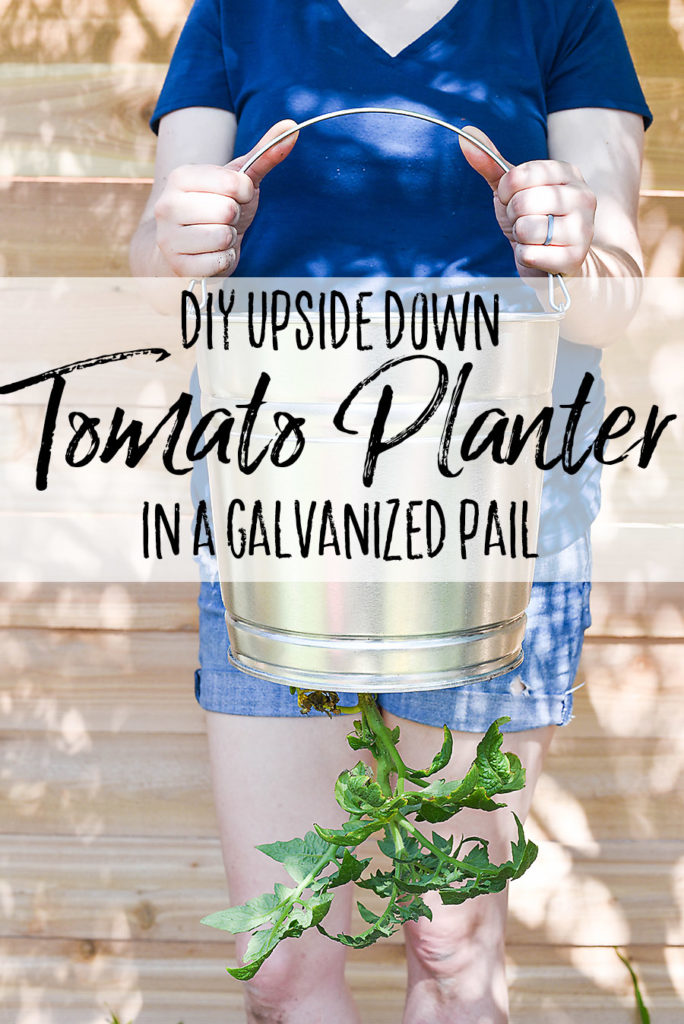 (If you have any specific question about your space – come ask them in The Handcrafted Collective! There are tons of awesome DIYers who love to help!)