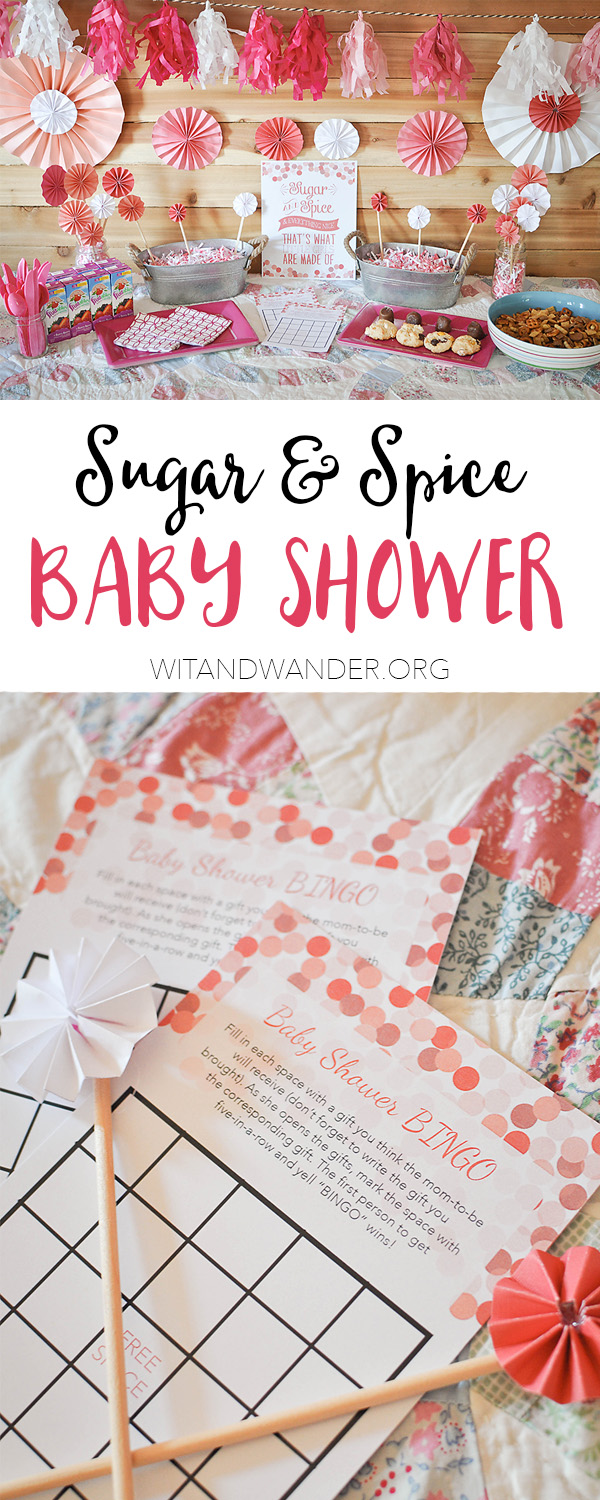 While I was pregnant, I loved dreaming about holding our sweet girl in my arms and making plans for our future as a little family of three.
One thing that made my pregnancy so much easier was sharing it with friends who were also pregnant. We talked about everything from strollers to diapers, wipe warmers to pacifiers. No one else understood what I was going through like these girls.
So when it came time to plan baby showers, you can imagine how excited I was to celebrate these other mamas-to-be!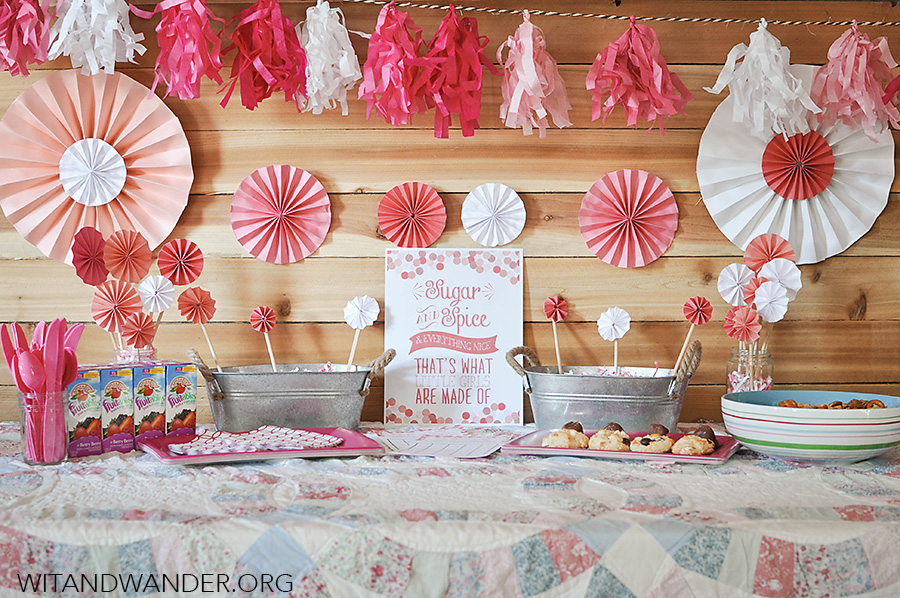 I planned this Sugar & Spice themed Baby Shower for a friend who had just found out she was having a baby girl.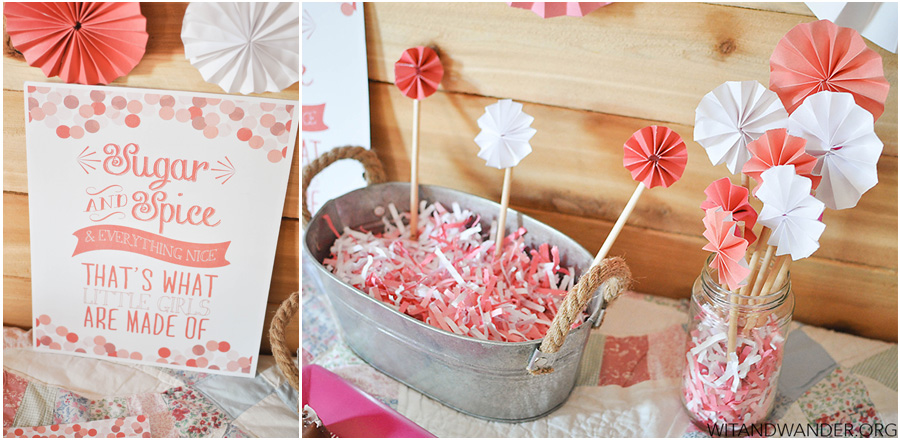 Our decorations were centered around polka dots in shades of pink and whimsical pinwheels.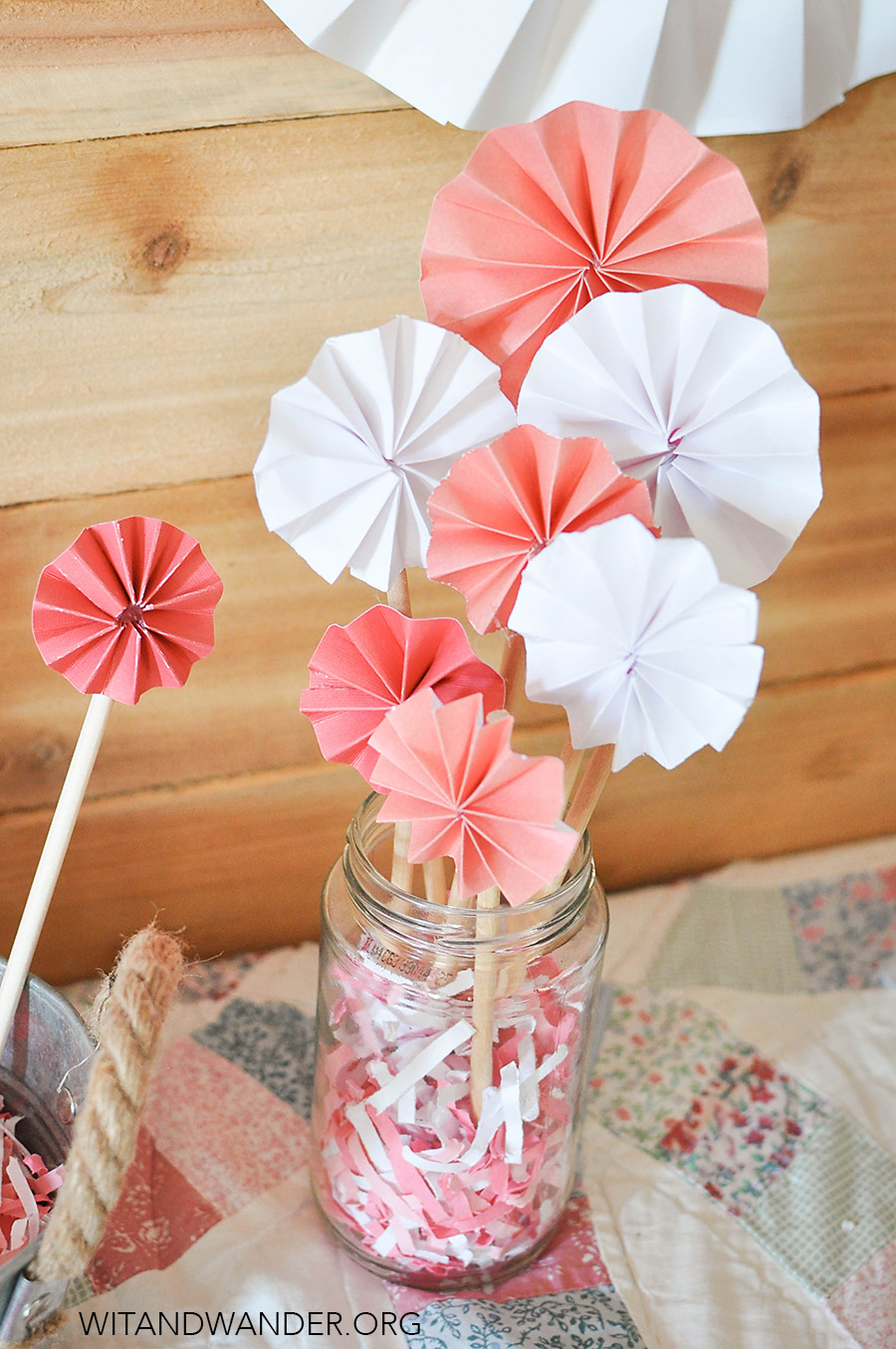 We had some delicious treats that the mama-to-be was craving: chocolate covered cherries, M&M's® Cake Mix Cookies, and a savory party mix.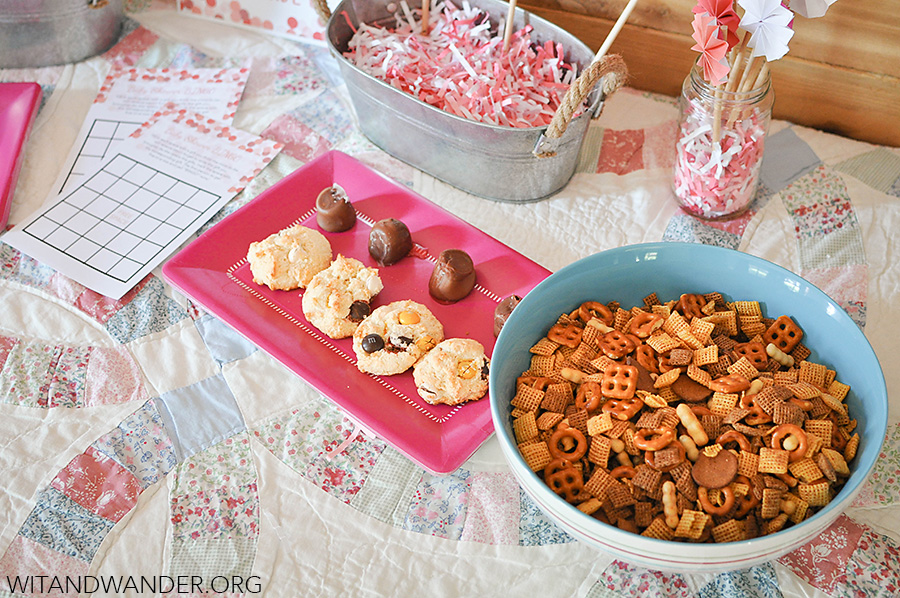 Everyone knows that watching the mom-to-be open gifts can make her a little uncomfortable, so to get everyone involved I made this Baby Shower Bingo game.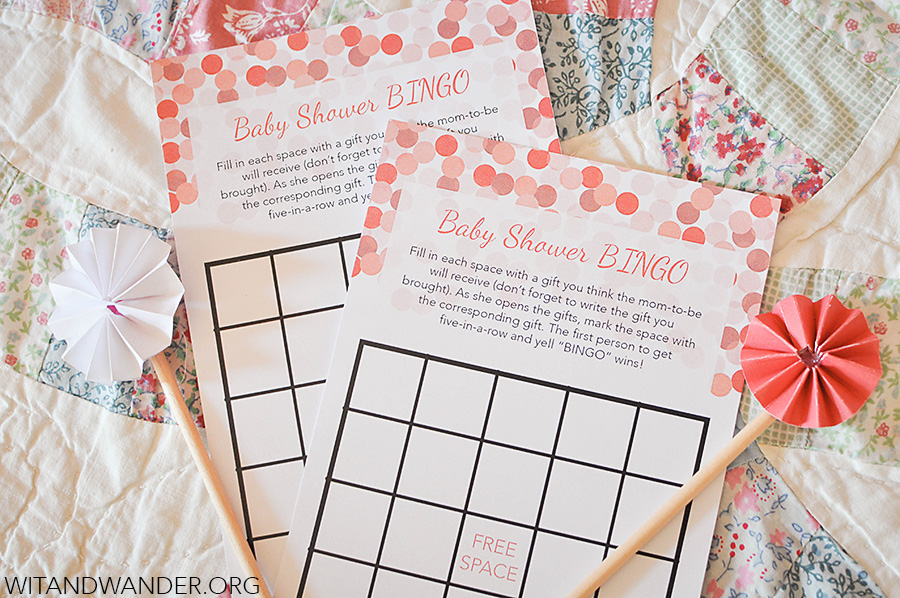 As the guests entered, they filled out the Bingo card with gifts they thought the mom-to-be might receive. They marked off their answers as she opened her presents. The first person to get 5 in a row won a prize!
Of course, I had to share this printable with you for your next baby shower! Just click below to download the Baby Shower Bingo Game:
Click Here to Download Baby Shower Bingo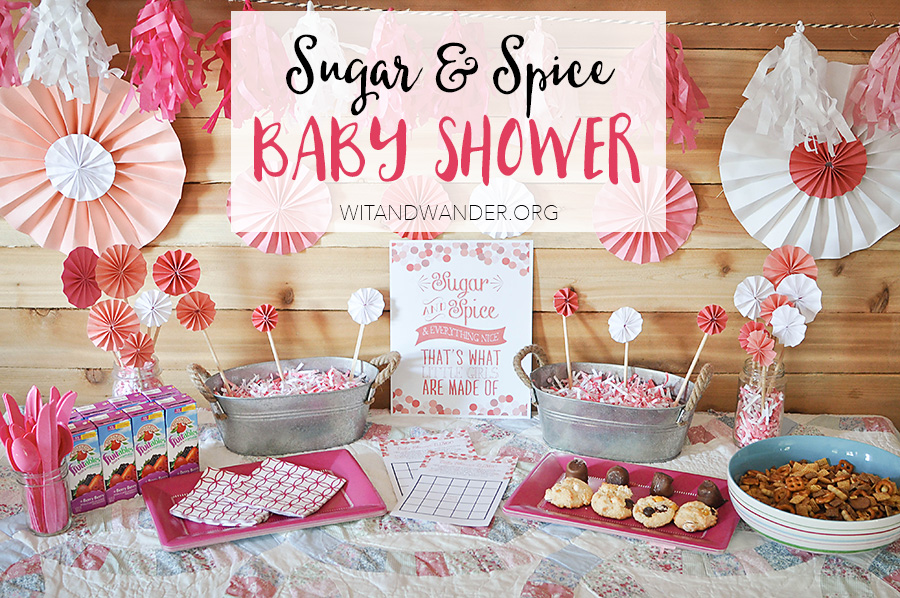 It was simply perfect! How would you theme a baby shower for a mother-to-be? Do you have any tips for throwing a fabulous baby shower?
—
Like what you see on our blog? Join our mailing list to receive emails with freebies, projects, coupons and decor ideas to help you live a creative and joy-filled life. You can also follow us on Facebook, Twitter and Pinterest.