We installed carpet in our house to replace the very inexpensive wood vinyl flooring and it has made such a difference in the look and comfort of our home.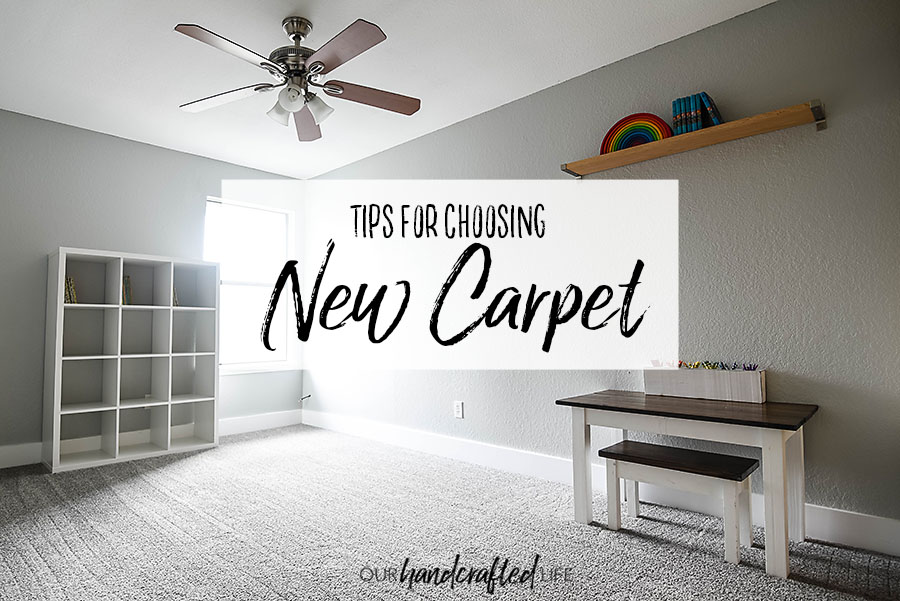 I know installing carpet is not something that most bloggers are bragging about. It's all about hard wood and carrara marble tiles. I love those things, but for this project, carpet was absolutely the right choice.
Why choose carpet?
If you hear carpet and immediately think of burnt orange shag carpet from the 70's, you're not alone. But the carpet industry has made some major strides in the last several decades. While hardwood flooring is the most popular choice right now, there are several reasons carpet may actually be the best choice for your home.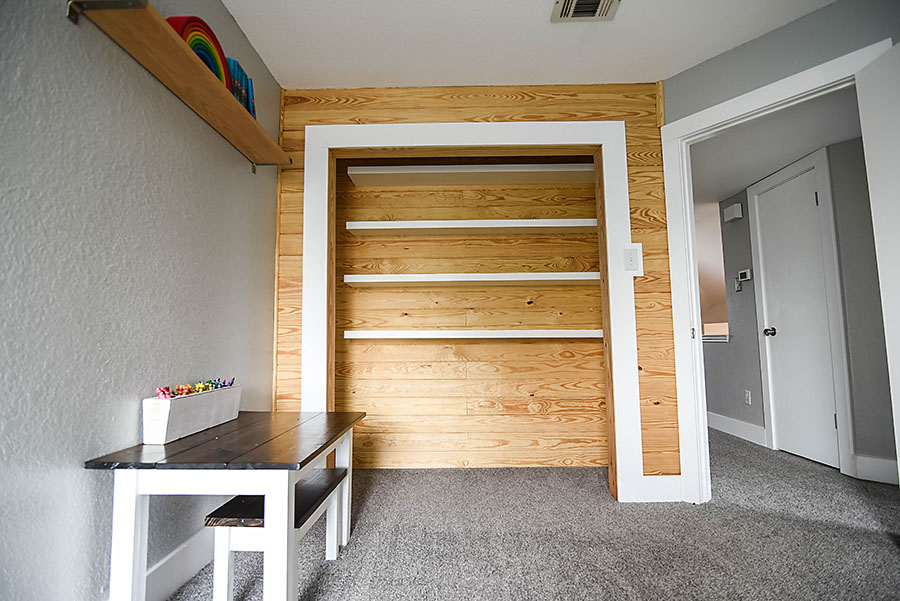 In our case, we have a two story house and both of our children's bedrooms are directly above our master bedroom. The flooring in those bedrooms since we moved in 7 years ago has been the cheapest possible wood-look laminate flooring money can buy. I've never liked the orange tones, but what finally forced us to update was the noise level.
Those floors are LOUD.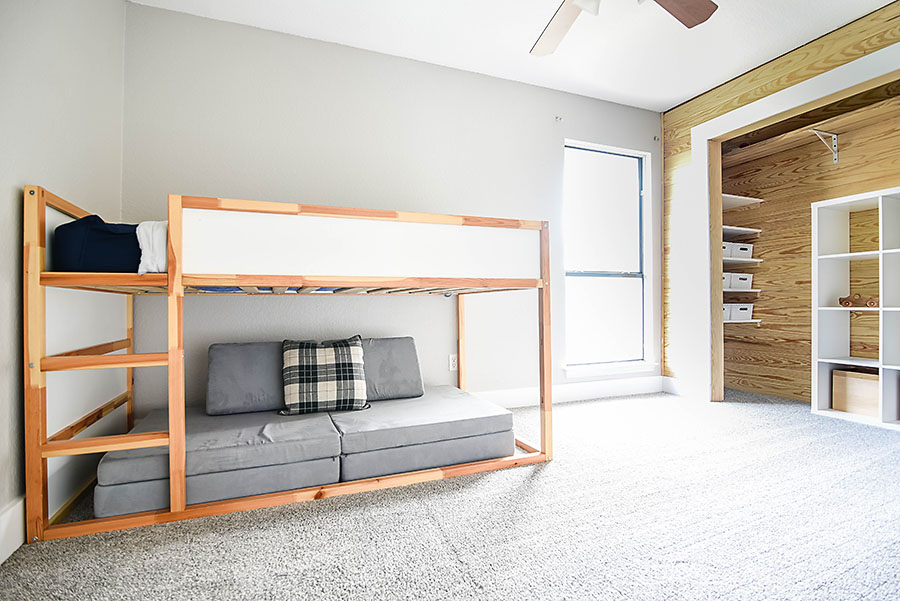 Walking, jumping, and dumping a box of Legos all sound like thunder in our master bedroom. We were about to bring home our third baby, who would sleep in our master bedroom for at least 6 months, so we had to make a change.
I'm so glad we did! The carpet in the bedrooms is plush and cozy. It makes the rooms feel considerably warmer and more inviting. And of course – It is so much quieter in our bedroom below.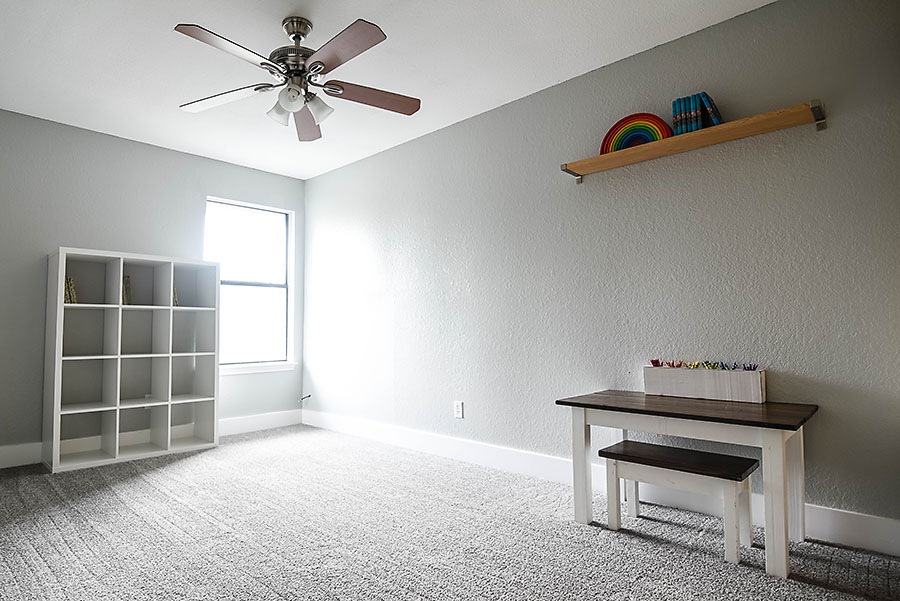 Carpet Install in Kid's Bedrooms
And what does the carpet look like? I'll tell you – we went to several different stores to look at carpet. Finding the right color in the right price point was tricky. All the paint in our house is cool colors and so many carpet color have warm undertones.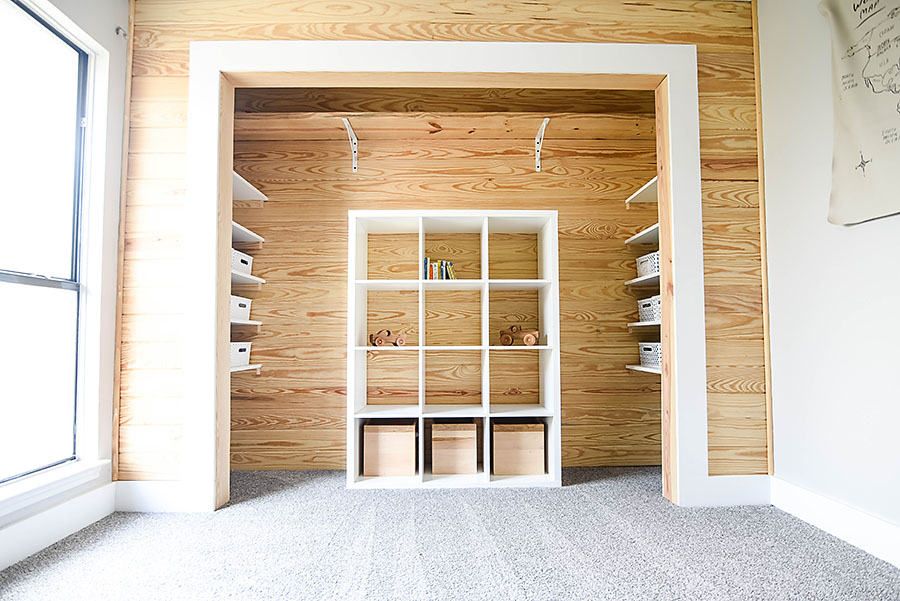 We finally settled on a swatch that I thought would work in our house.
Then they called two weeks before our install date to say it was out of stock. I was shocked! So Daniel went in by himself to pick out a carpet that was in stock. It was a better quality carpet and he picked the perfect color.
Tips for Choosing Carpet
Look at the carpet in different lights. Your house doesn't have the same industrial halogen lights you'll find in most stores. See if you can take a swatch home or at least take it over to a window to see it in natural light.
Pay attention to quality. Especially if your carpet will go down stairs. Bend the carpet to make sure you can't see the backing underneath.
Ask about installation costs. At the first store, there was a base cost for having the carpet installed. It didn't matter that our square footage was significantly below that cost. We wound up choosing a company that had free installation as long as your order was a certain size.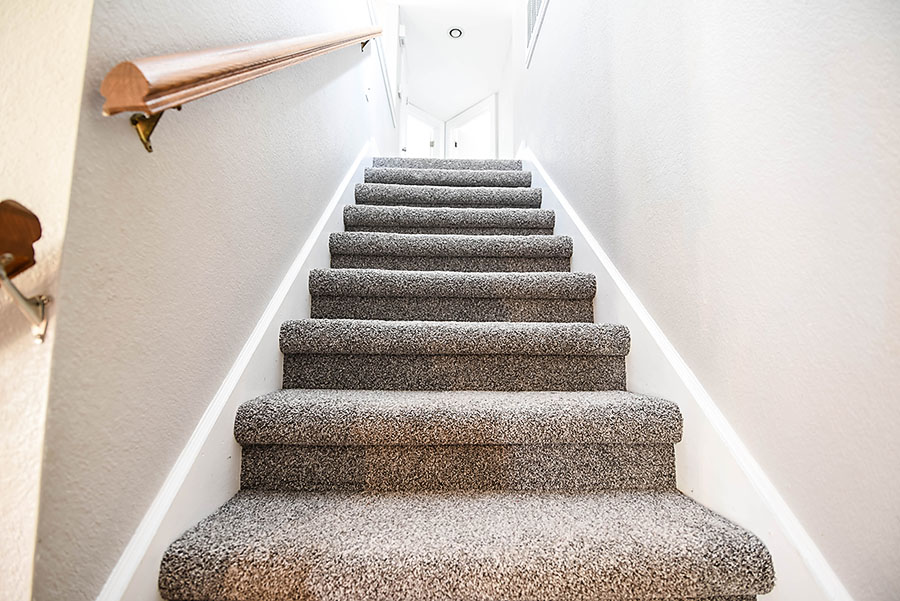 Bonus Tip – Maybe don't go shopping for carpet with 2 kids while being 8.5 months pregnant. It may be more of an emotional experience than you were anticipating. That might just be me!