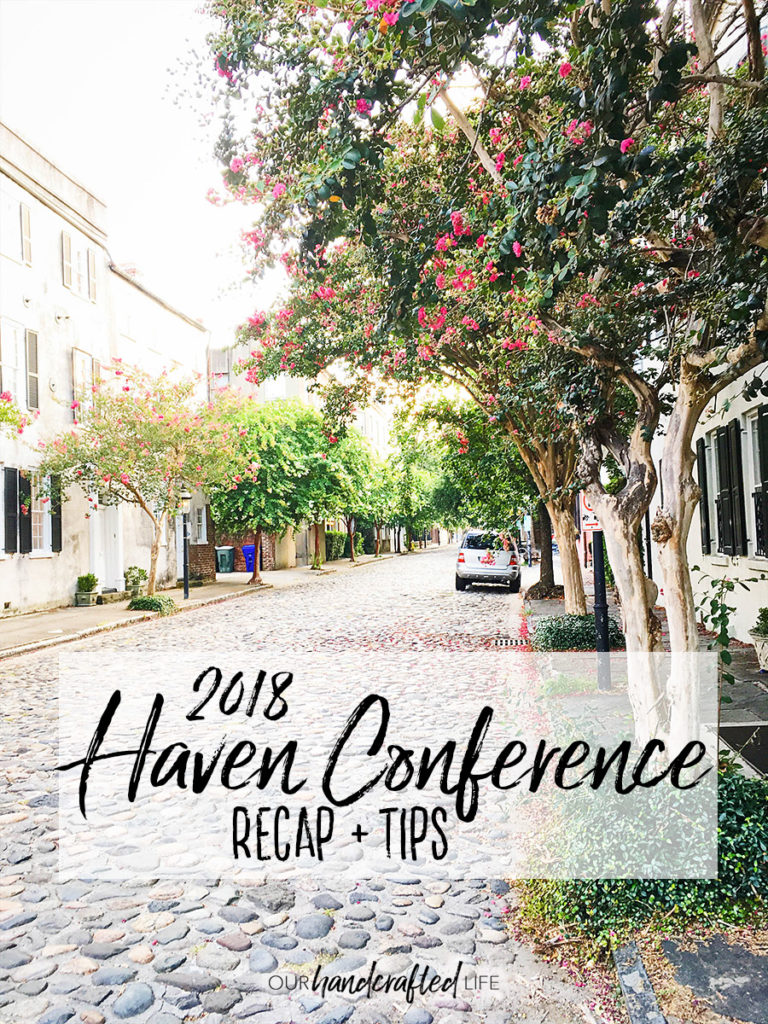 This week, I'm taking a break from our DIY projects to share about my experience at Haven Conference. If you're not interested in blogging, feel free to skip over this week and I'll be back next week with another fabulous project that you can make for your home.
So, what is Haven Conference? Haven is a three day conference for DIY and Home Decor Bloggers. I decided to attend Haven because of this very specific focus. There are lots of conferences about blogging and even conferences dedicated to crafting or interior design, but this is the only conference I've found that is dedicated to providing space for DIY and Home Decor bloggers to connect and grow.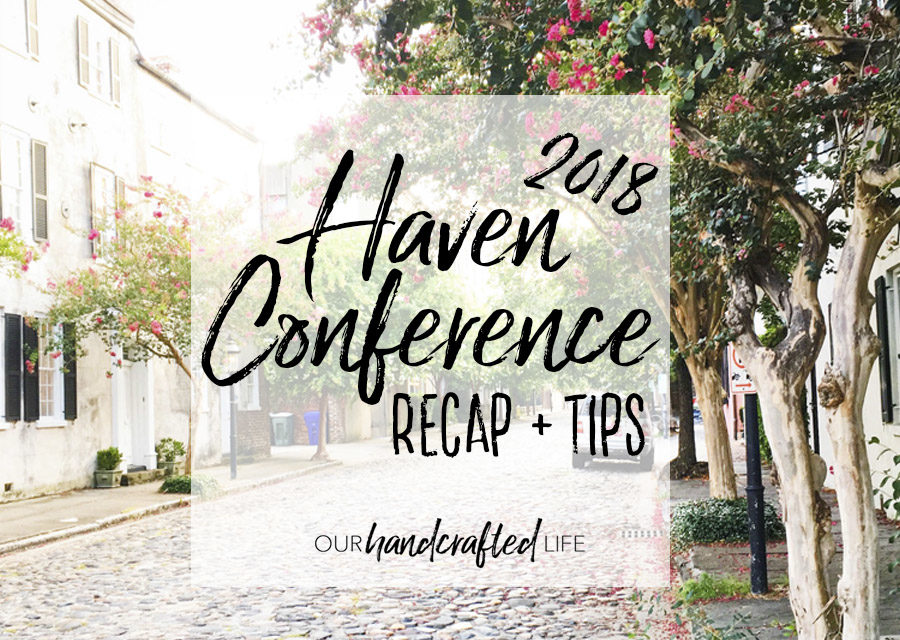 4 Things I Learned from Haven Conference
This was actually my first time at Haven, which can be intimidating and overwhelming – a bit like drinking out of a fire hose. But it's also inspiring to be around so many other people who share common goals.
Learn to shoot in manual mode
Learning to use your camera, specifically for your niche, is incredibly important. I was previously a photographer, so I knew how to take photos of people in manual mode, but it's completely different when you are shooting the interior of your house.
I took a class with Rachel Paxton from Maison de Pax who blew my mind with tips for shooting gorgeous interiors. In fact, she's launching a photography course soon and if you need to take pictures of your home, I would highly recommend it.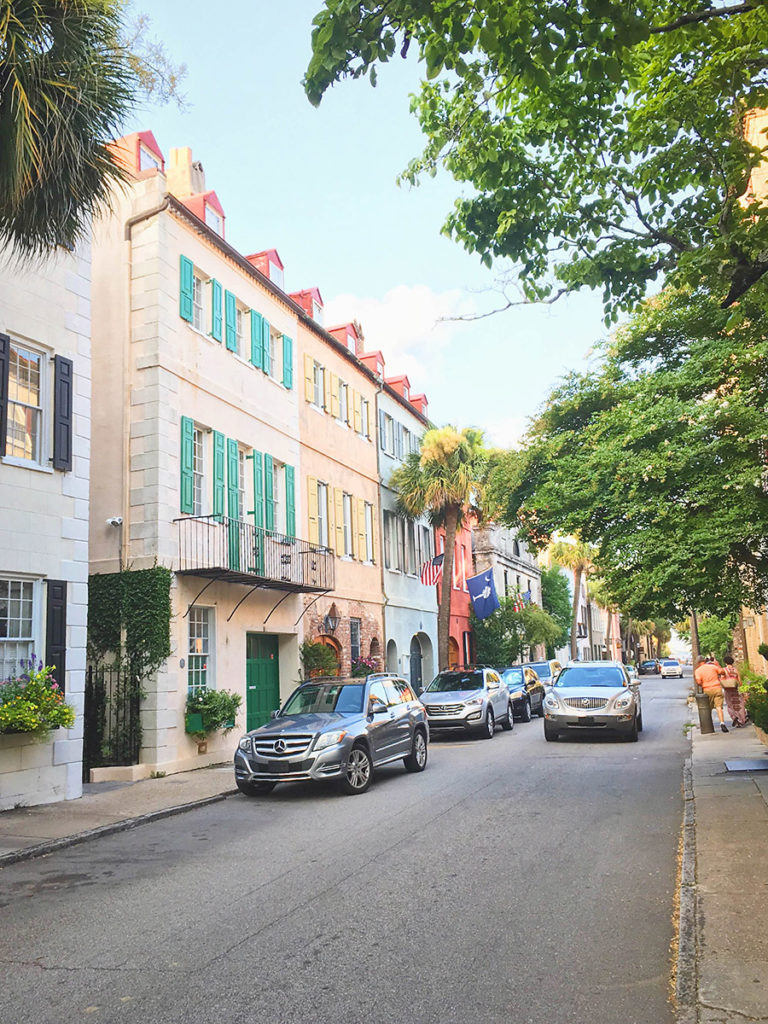 Know your worth
(AKA you can't pay the mortgage in paint brushes) Brands are realizing that bloggers are a huge resource. They are actively looking for bloggers and influencers to partner with to get the word out about their brand. But one big takeaway from the conference is that you have to realize what you're worth. If a brand hires you instead of a team to compile a blog post – they are not paying for a writer, editor, photographer, stylist, and any number of other jobs.
Your time and effort – not only on that post, but the time and effort you have spent building your audience is worth something. Don't take yourself for granted.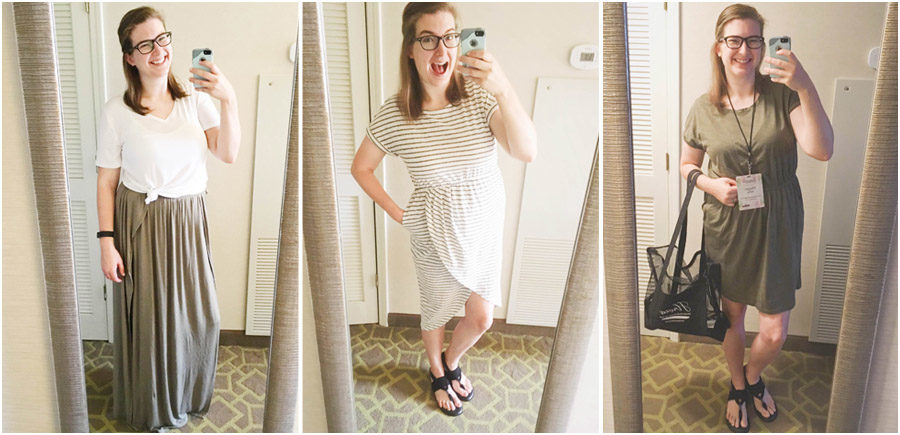 Know your audience
Brands aren't hiring you because they like you (although that may also be true), they're hiring you because of your audience. You should know your audience and how they connect with a brand.
You might like diamond necklaces personally, but if your audience is middle aged men who love woodworking, a diamond jeweler is probably not a good fit.
The best way to find out who your audience is? Ask them! Send out a survey to your e-mail subscribers, use the new questions feature on Instagram, start conversations in your Facebook group. Just ask them what they're looking for and then create content and find brands to fit their needs.
Don't blog on an island
We can't do this alone. You have to find "your people" and you have to build a tribe. One way to do that is by going to a conference like Haven. Try to find people that are in the same place in their blogging journey. It's great to meet inspiring women who you have followed on Instagram forever (who have more followers that you can imagine). It's also amazing to meet bloggers who are just starting out – they want to hear your wisdom and advice.
But the people who are at your level. The same basic place in your blogging journey, they will become your tribe and your friends. They are the ones who can relate to your struggles. You can help each other overcome obstacles and you can grow together.
6 Tips for your first Haven Conference
Bring the Right Notebook
I got a Coiled Notebook with the Productivity Layout from Erin Condren. It has room for action points at the side of each page and it saved me during classes. I wrote actionable steps in those spaces as they came up during classes and while I was meeting with my mentor. Now I don't have to wade through all my notes to remember the things I wanted to accomplish first.
Take Lots of Pictures
Take a LOT of pictures. It's a complete whirlwind, and your pictures will help you process everything that happened when you get back home. Take pictures:
Of events, main sessions, and classes
With other bloggers
With new friends
With the brand booths
Of slides during class
After you've taken pictures, post them to social media! Especially Instagram Stories – people are looking to connect during and after the conference. If you're posting while you're at the conference then you will be easy to find.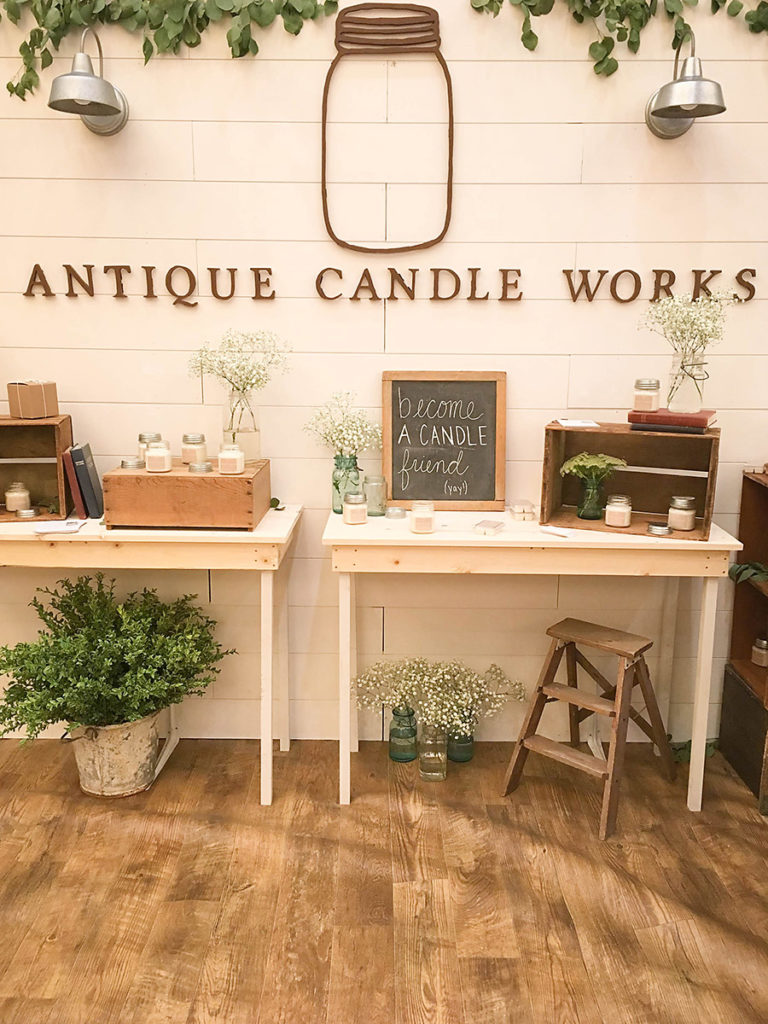 Manage Your Expectations
I'm just going to be brutally honest because other people have been honest with me at different points in my journey and it has saved me a lot of heartache. If you have less than about 1000 followers on Instagram or less than about 10,000 page views/month on your blog, don't go to classes on working with brands.
Focus on classes about growing your social media, improving your photographs/videos, and growing your brand. Collect business cards from brands so that you can connect with them when you're ready, but don't worry about working directly with brands just yet. You will totally get there, but don't waste precious time on classes that won't apply this year. Veteran bloggers kept stressing throughout the conference that blogging is not a "get rich quick" scheme. It takes years to become profitable.
In the meantime, connect with agencies like Everywhere, Collective Bias, and Clever Girl who will allow you to work with brands while they take care of things like the contracts and setting up campaigns. They also advocate for you with the brand, providing some protection and experience before working directly with brands (which is a whole different beast).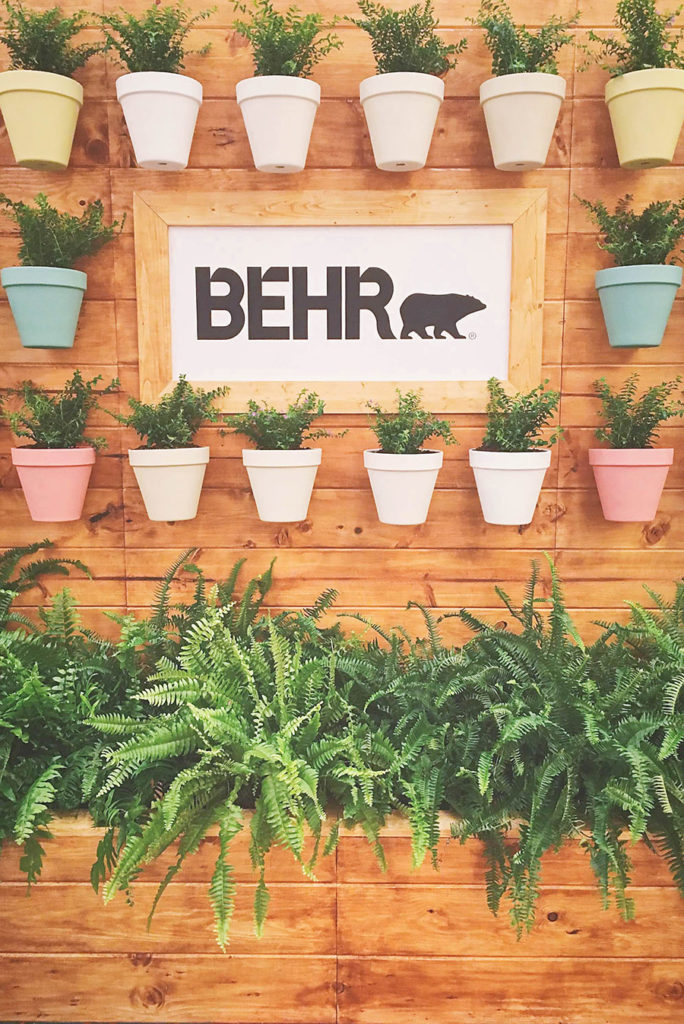 Take Time for Yourself
At Haven Conference this year, on Saturday we started at 7:00am and ended at 6:00pm. We also had a "Friday Nite In" that evening 8:00pm-11:00pm.
I'll be honest, I was completely wiped by dinner, so I actually opted to eat dinner in my room. Most people will tell you that I missed a huge opportunity to network and connect, but my introverted soul needed a moment to recharge before chatting for several more hours. Just take care of yourself (as Erin from Cotton Stems would say, "You do you!") and don't worry about what other people think.
Stay at the Conference Hotel
This was a huge deal for my first Haven Conference – being able to dart back up to the room for 20 minutes in between classes or drop things off before the next session started was invaluable. It felt like I had this little oasis in the midst of a crazy (wonderful) storm.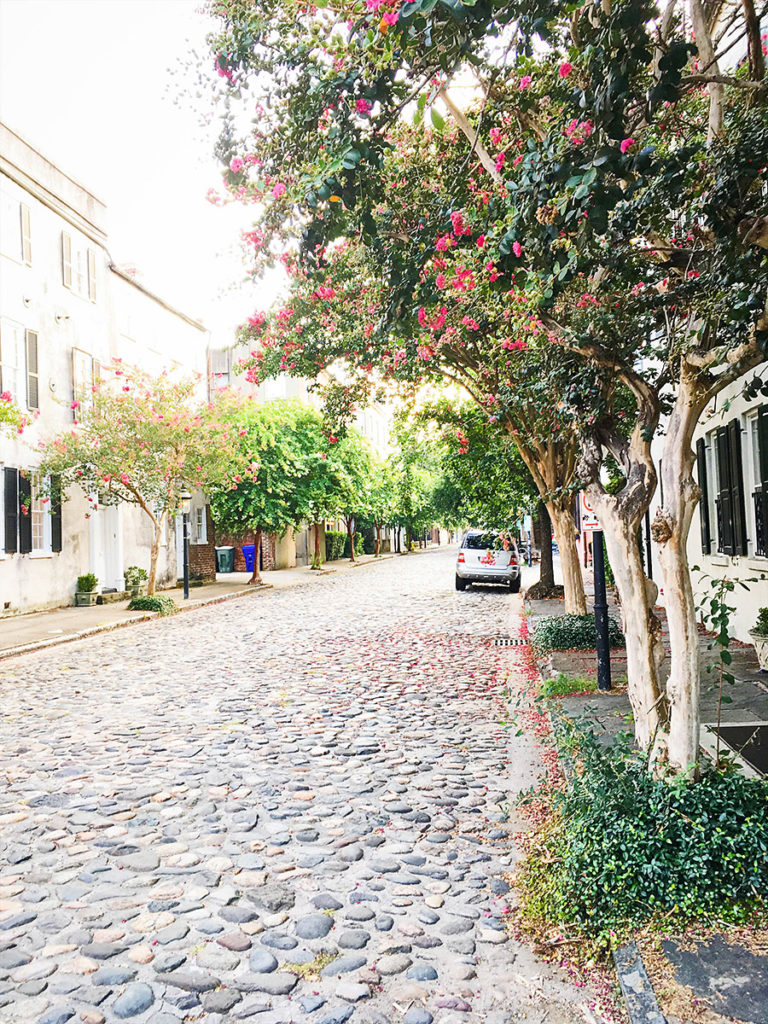 Define Your Elevator Pitch
An elevator pitch is a one sentence summary of what you do. It's that 30+/- second blurb you use when someone asks you in an elevator "So, what do you blog about?" or "What do you do for a living?"
Memorize this 'pitch' until you're blue in the face so that you can easily and confidently tell someone what you do in just a couple of sentences. After all, if you don't know what you do, why would anyone else want to work with you?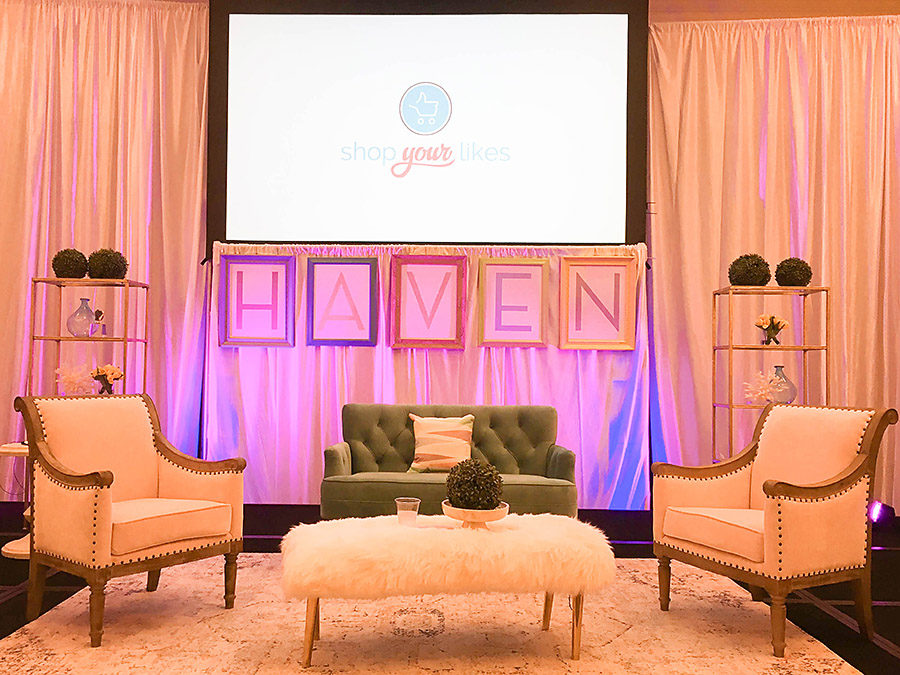 ---
Do you have any questions about attending your first blogging conference? I'm an open book and I would be happy to share anything I learned.
I'm still processing all my thoughts and going through ALL my notes. I'll be coming up with an action plan this week by prioritizing all of the things I learned I should be doing at Haven. Then I'll just go through the list and check them off one by one.
Man, y'all! My heart is full, but my body is weary, so I'm going to go grab a nap and I'll talk to you soon!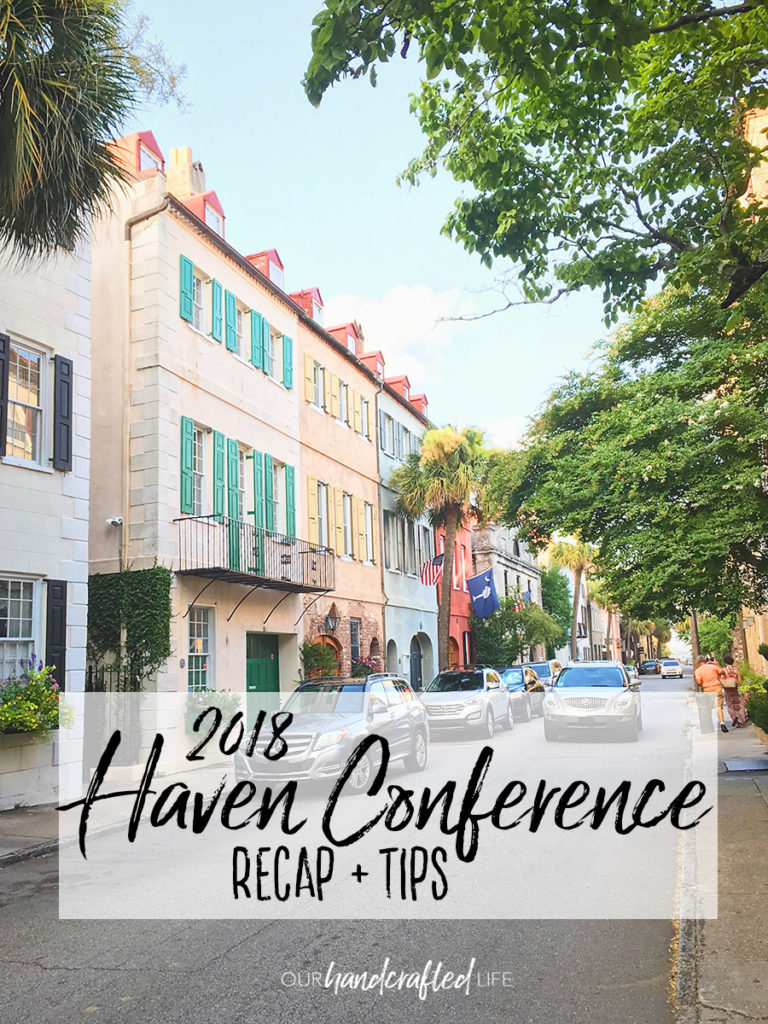 SaveSave
SaveSave
Subscribe to the Newsletter for Free Updates
Subscribe to get DIY projects, recipes, and tips to live simply and create beautiful things delivered right to your inbox.