Print these daily and weekly planning pages as often as you want. Create a planner or a planning notebook, or just print off pages to help you manage a particularly stressful week.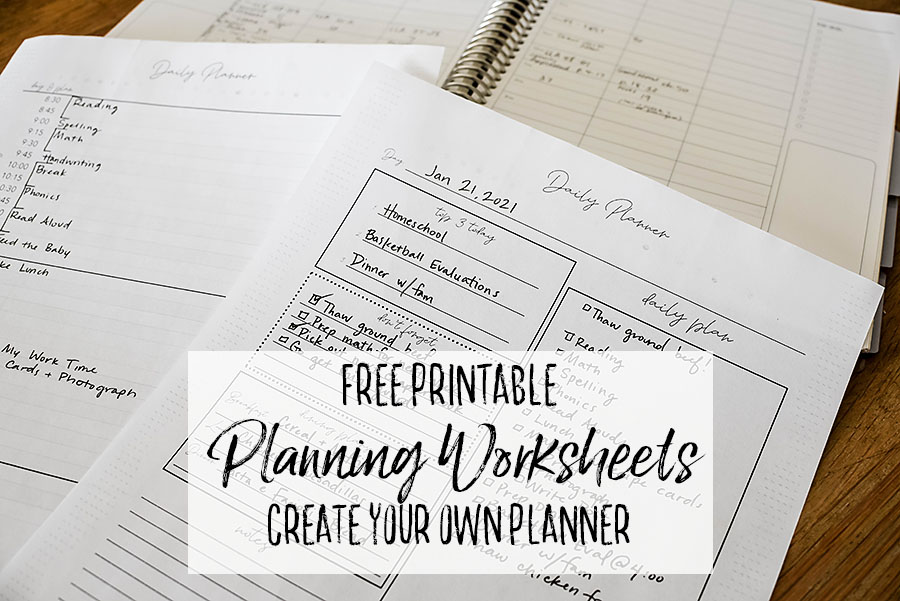 Planning – it's typically something you love or hate. Some people spend hundreds of dollars on planners and planning accessories. Some people, like my mom, are still using the same $5 paper calendar that she's used since the 90's. It fits right inside her purse and she is one of the most organized people I know, so if it's not broken, don't fix it!
And some people don't know where to start – you know you ought to be a little more on top of things, but the thought of planning is overwhelming. This post is for you!
Maybe you sit down to check Facebook or watch TV and wonder where half your day went. If you've ever wondered how other people get so much done, it's not because they have more hours in the day. They tell their time how to work for them instead of getting swept up in the day.
If one of your intentions for the year is to be more intentional with your time, I've got a couple of free printables to help you get ahold of your days.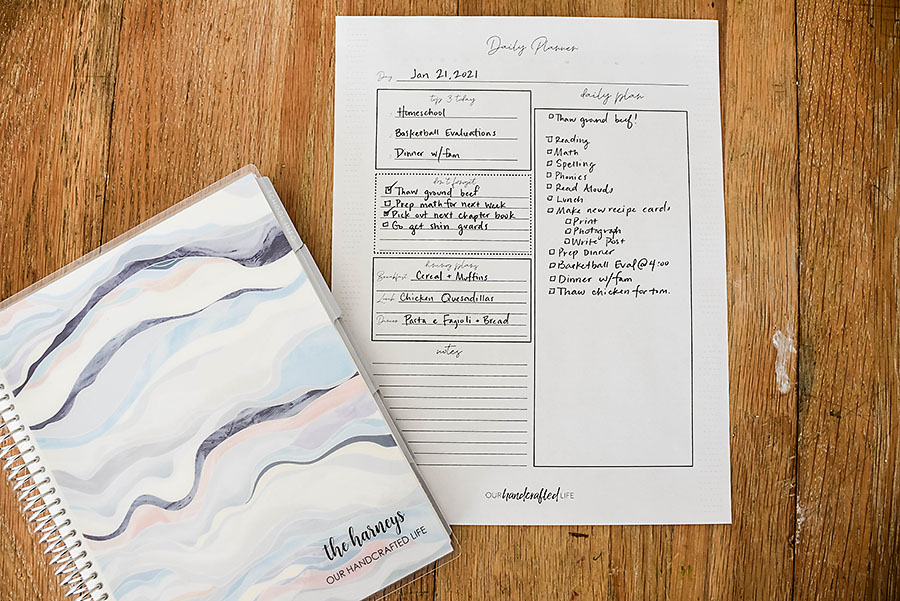 I'm not always a perfect planner, but I find that with homeschooling I have to have a plan to keep me on track or we never get anything done. So I got a simple planner where I organize my homeschool day, and if I know I have a busy season, I'll print off some of these sheets to intentionally plan my days or weeks.
You can choose a daily planner, a weekly planner, or a time blocked planner where you actually outline your entire day to help keep you on schedule. Try just sitting down by yourself or with your spouse at the beginning of the week and talking through your week – your schedules, your goals. Then write them down. Check them off as they happen.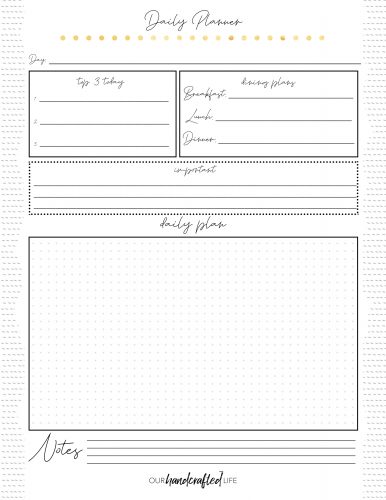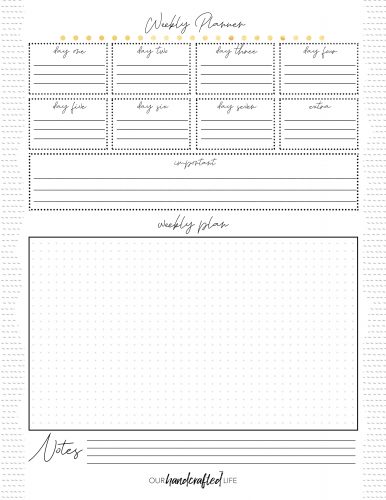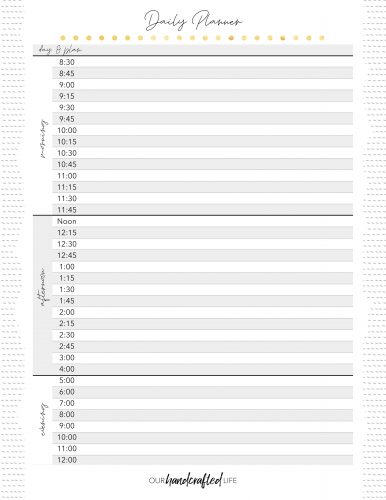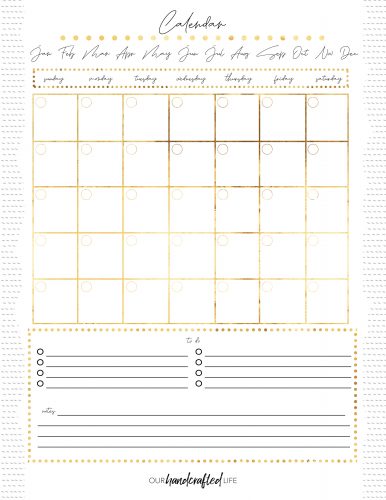 Another way to plan, is to write down what already happened. At the end of the day, record what you did. Then at the end of the week, you can take stock and figure out what you'd like to do differently during the next week.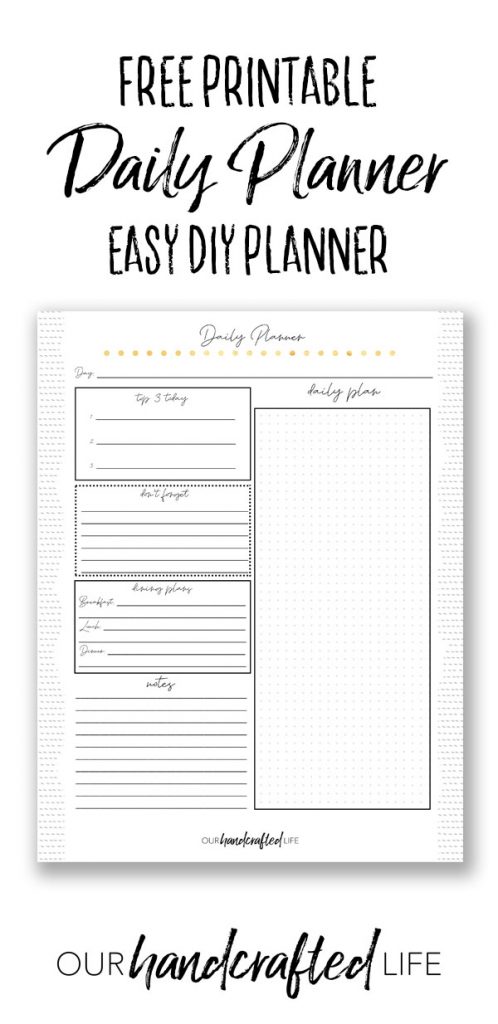 I really hope these printables are helpful. Are there any other printables that would help you with your goals and intentions? I'll do my best to make it happen!