I absolutely love today's free printable, although I know not everyone will share my feelings. The illustration came from a vintage book and I love that it portrays the homemaker as a strong, confident woman.
Lots of people view housewives as bratty, gossiping, bon-bon eating sloths because of a certain line of TV shows. But our husbands and families know that the majority of us work hard and play hard.
I do get to spend a lot of time at the park and the library. Most of my days are filled with feeding ducks and watching bunnies, running outside and reading picture books.
But I also get my fair share of work – laundry and dishes, scrubbing and weeding. I get to make sure that my husband never has to worry about taking time off work to take a sick kiddo to a doctor's appointment or finding a sitter for the meeting that runs late.
I work hard so that our evenings and weekends can be spent relaxing instead of racing to finish errands and chores. I work to make sure that our family regularly reconnects and recharge in the middle of hectic schedules.
On top of that (purely out of my own choosing), I get to run a business and help other people learn new skills from the little desk set up in our dining room.
So, just for today – I'm celebrating some of my fellow 'American Housekeepers'. You can print this and hang it in your little nook or send it as a card to a friend who might need a reminder that she is wonderful in the midst of the screaming kiddos and frantic pace of life.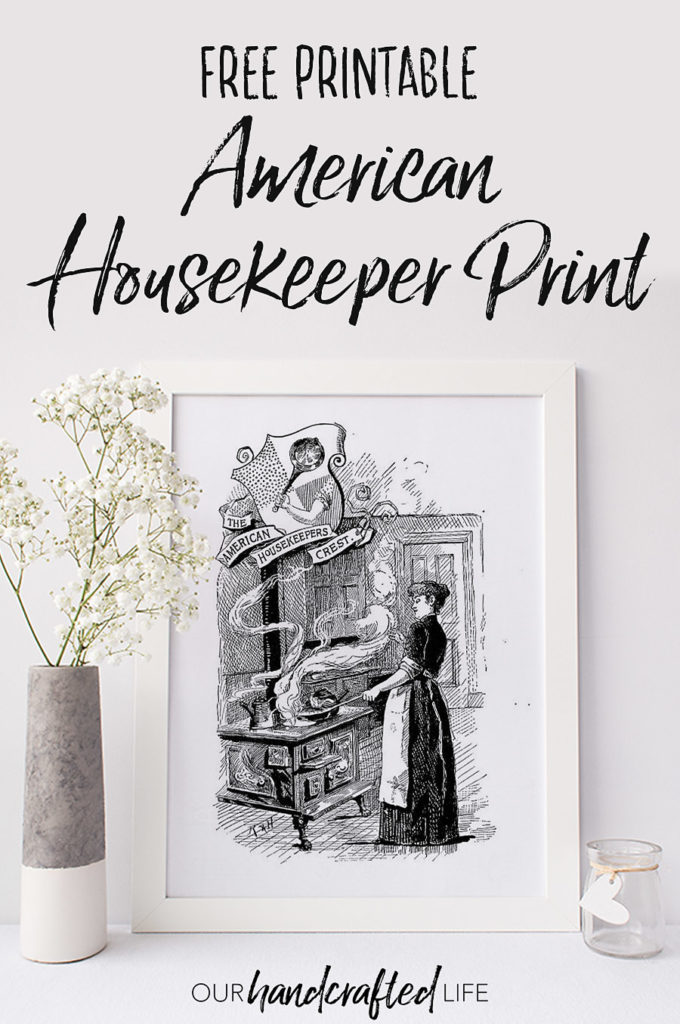 Let me know in the comments below how you will use this free printable then tag @ourhandcraftedlife to show us once you've hung it up!
Subscribe to the Newsletter for Free Updates
Subscribe to get DIY projects, recipes, and tips to live simply and create beautiful things delivered right to your inbox.