Download a fun Free Printable Adult Coloring Christmas Placemat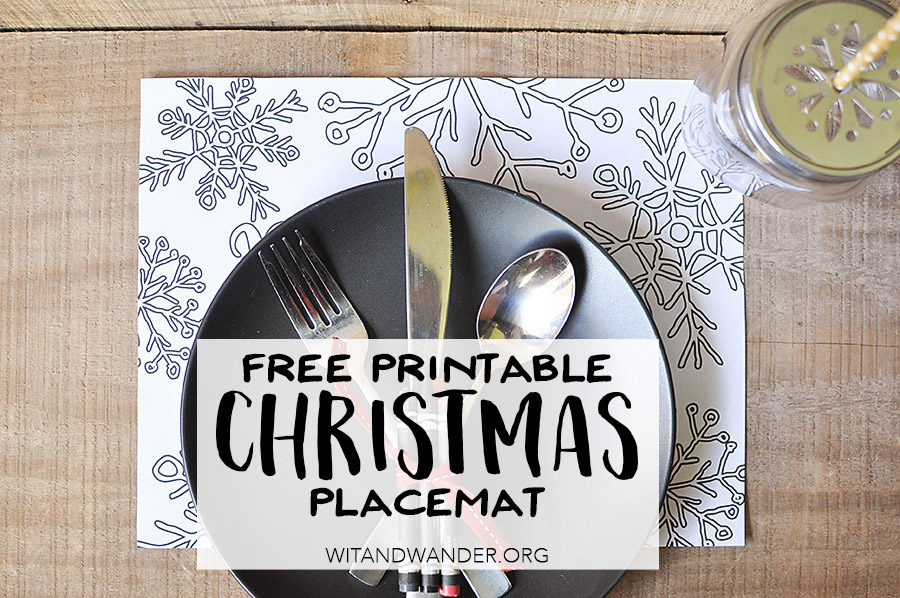 Christmas is nearly here and while everyone is thinking about the best presents to get for all their friends and family, I'm thinking about FOOD! Meals around Christmastime are filled with such joy and fellowship – it just warms my heart.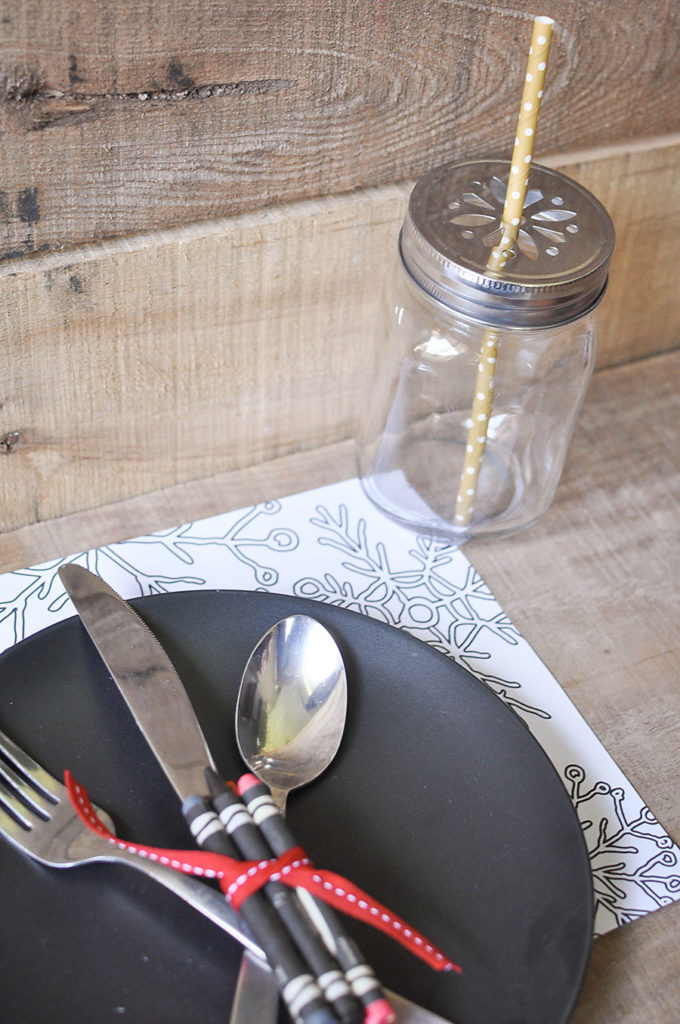 Whether you're hosting a Christmas party or inviting family around your dining room table, it's always fun to add a little something special to the table. So, I created this Free Printable Christmas Placemat that is an Adult Coloring Page.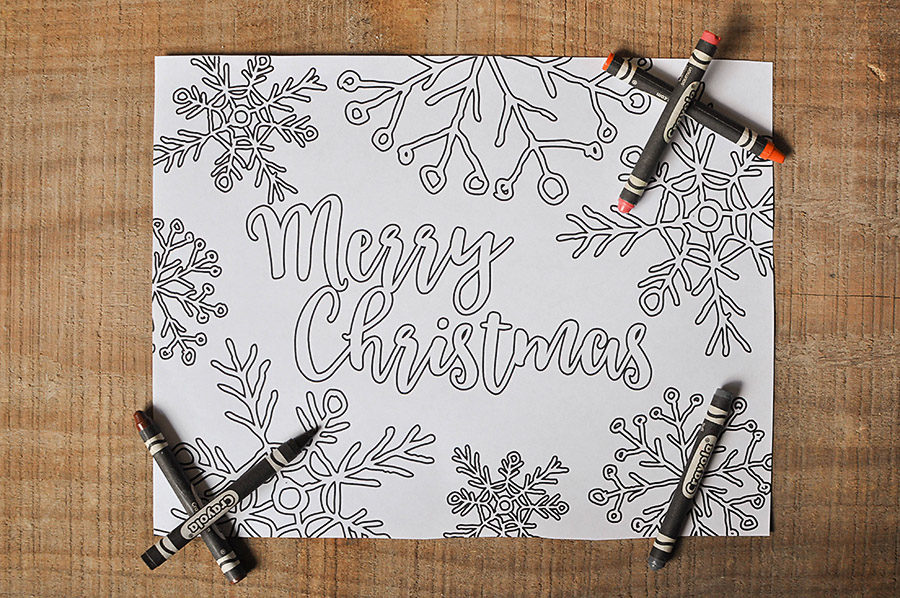 Of course, the fun isn't limited to adults, kids will also love coloring this sweet and simple placemat. They are so easy, so they won't add a ton of check boxes to your 'To Do' list.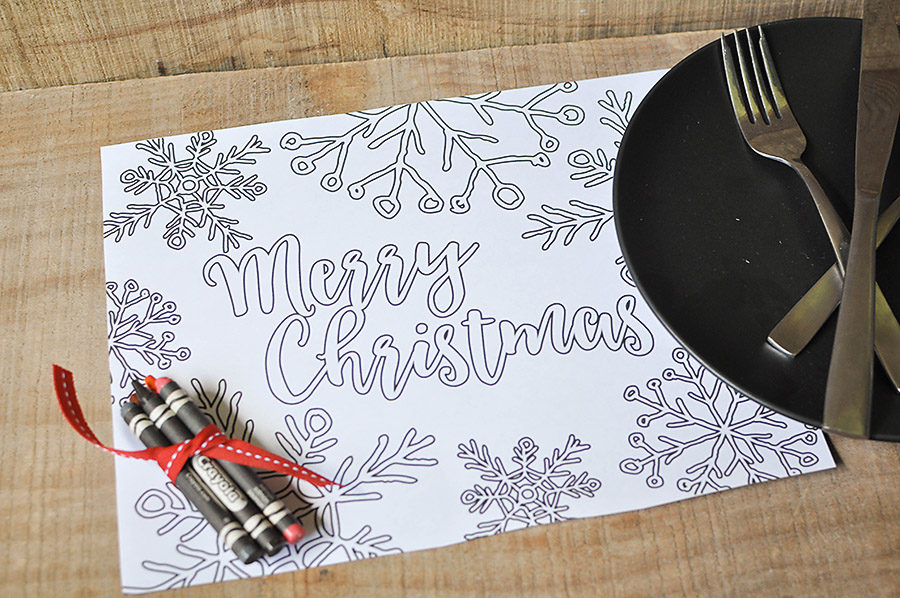 Free Printable Christmas Placemat
To add this Free Printable Christmas Placemat to your Christmas table, just pick up a box of crayons and print out enough placemats for every person at your celebration.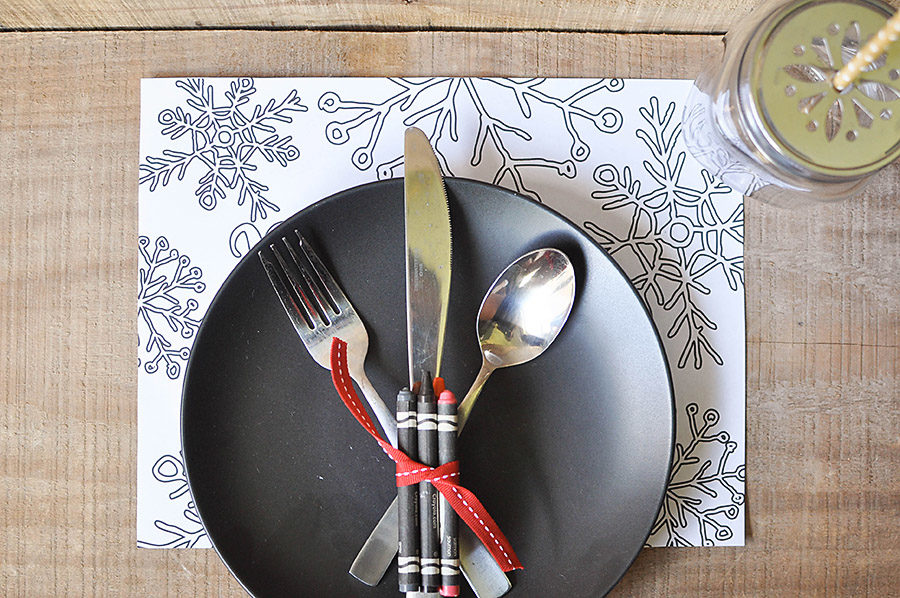 Download the Free Printable Christmas Placemats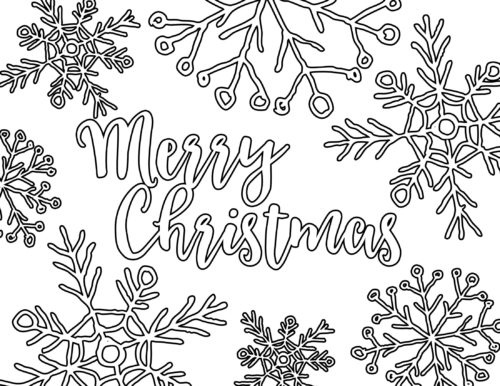 I hope you enjoy these Free Printable Christmas Placemats. If you use them for your table this year, take a photo and share it with us on Facebook or Instagram!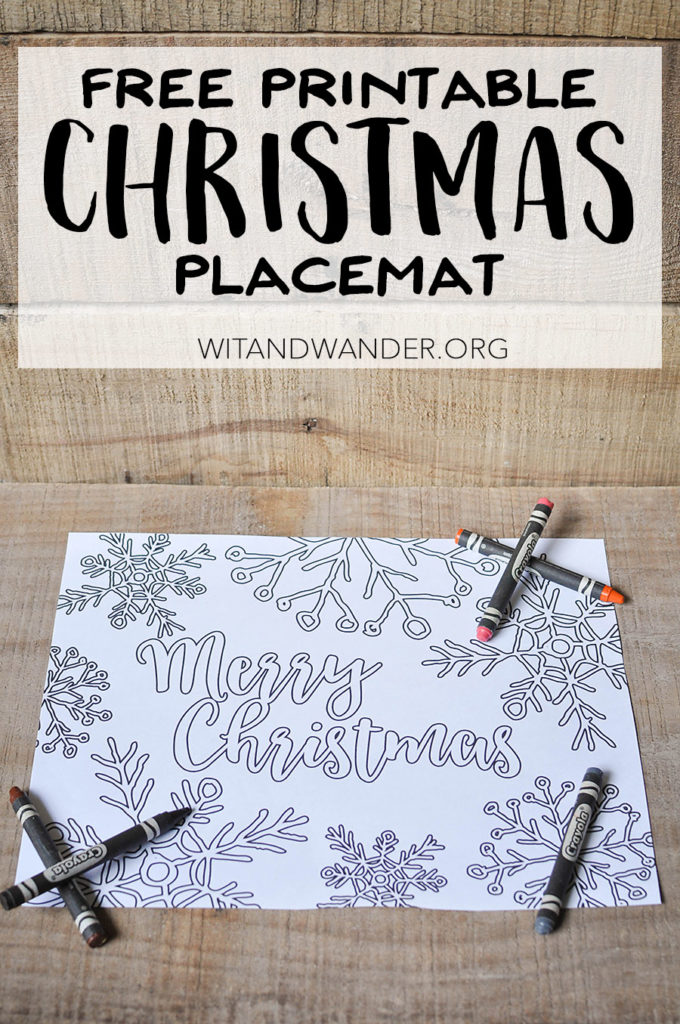 What are some of your favorite Christmas traditions? Share them with us in the comments below!

—
Want more Free Printables and creative ideas for families? Join our mailing list to receive emails with freebies, projects, and decor ideas to help you live a creative and joy-filled life. You can also follow us on Facebook, Instagram and Pinterest and see more printables on Etsy.
Subscribe for a Free Print
Receive an exclusive print just for our subscribers and get updates when I add new free printables!