Free Printable Adult Coloring Pages – Hymns & Scripture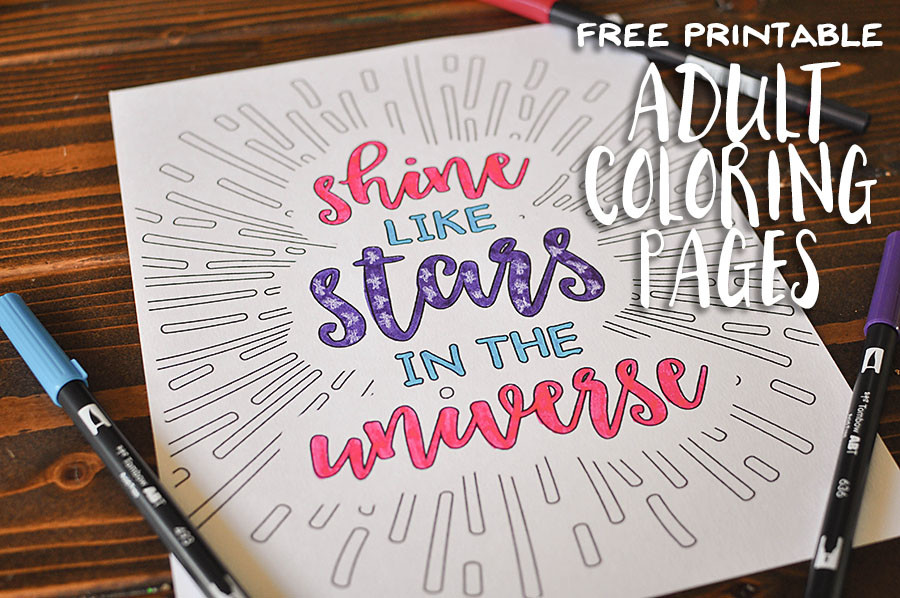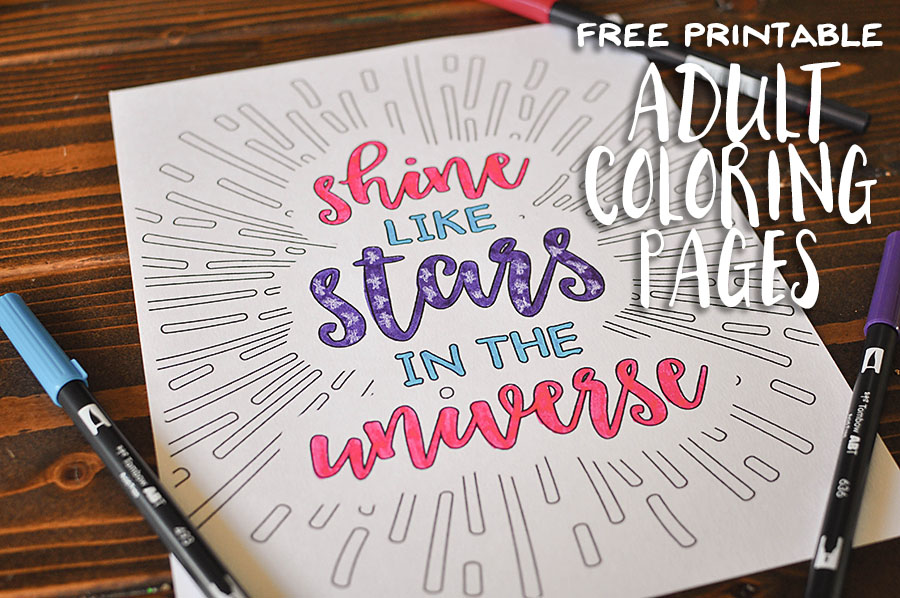 As a mom, it's so hard to find a few minutes to myself. But I have actually found a way to enjoy a moment to myself while my daughter is still in the room! While she colors in her coloring books full of princesses, animals, and Elmo, I get to peacefully color my slightly more grown up coloring pages.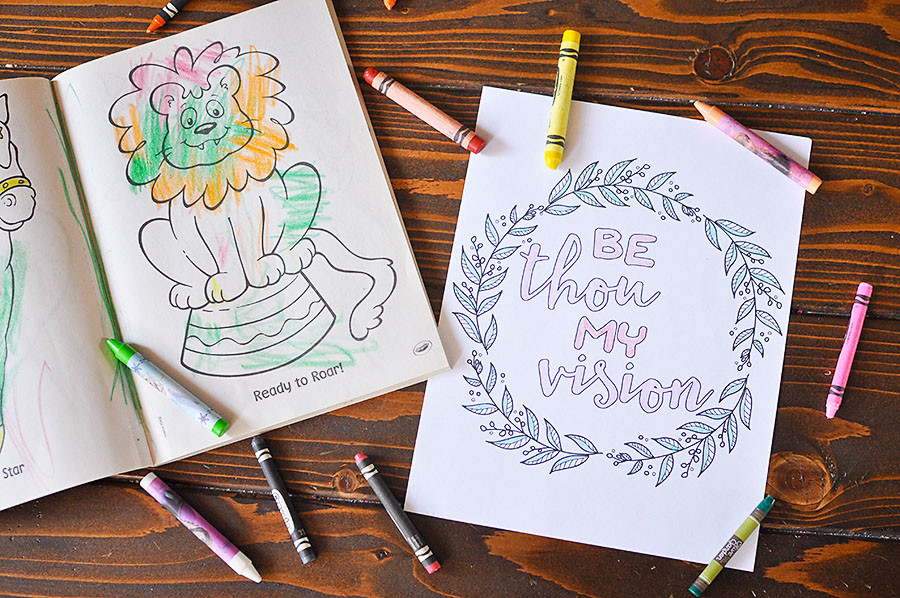 My daughter loves that I'm spending time with her in an activity she loves and I love that I get to enjoy a moment of peace – total win for everyone!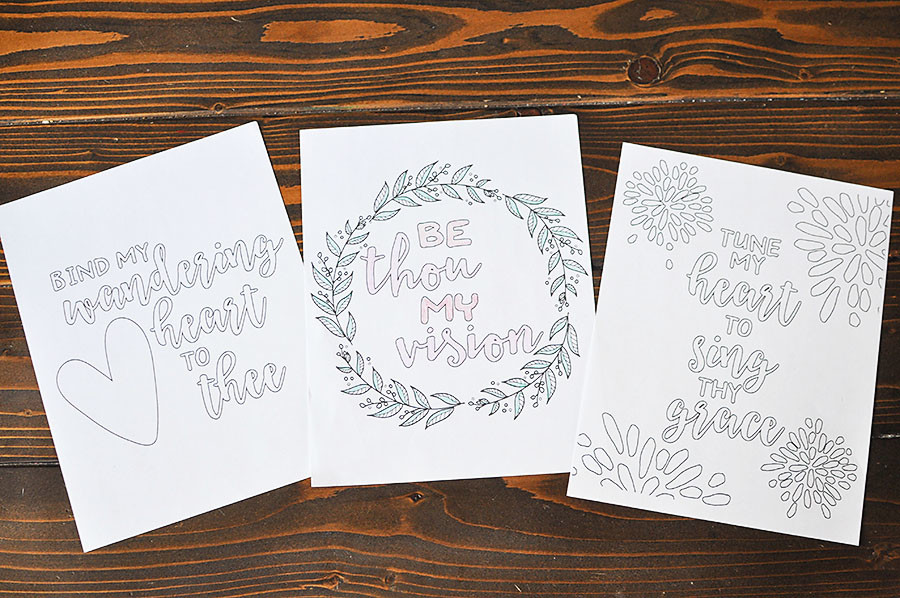 Since I can't always make it to the store to find an Adult Coloring Book that I love, I designed these Free Printable Adult Coloring Pages full of encouraging Scripture and Hymns that you can print right from home. Click below to download your Free Printable Adult Coloring Book Pages (personal use only):
CLICK HERE TO DOWNLOAD THE Adult Coloring Pages
If you like painting or designing with multi-media, you can print the adult coloring sheets out on a thicker paper like this lovely Linen Coverstock. I adore how the prints look with a little watercolor! (For this print, I used Loew Cornell Simply Art Watercolor Cakes with a Pentel Arts Aqua Water Brush)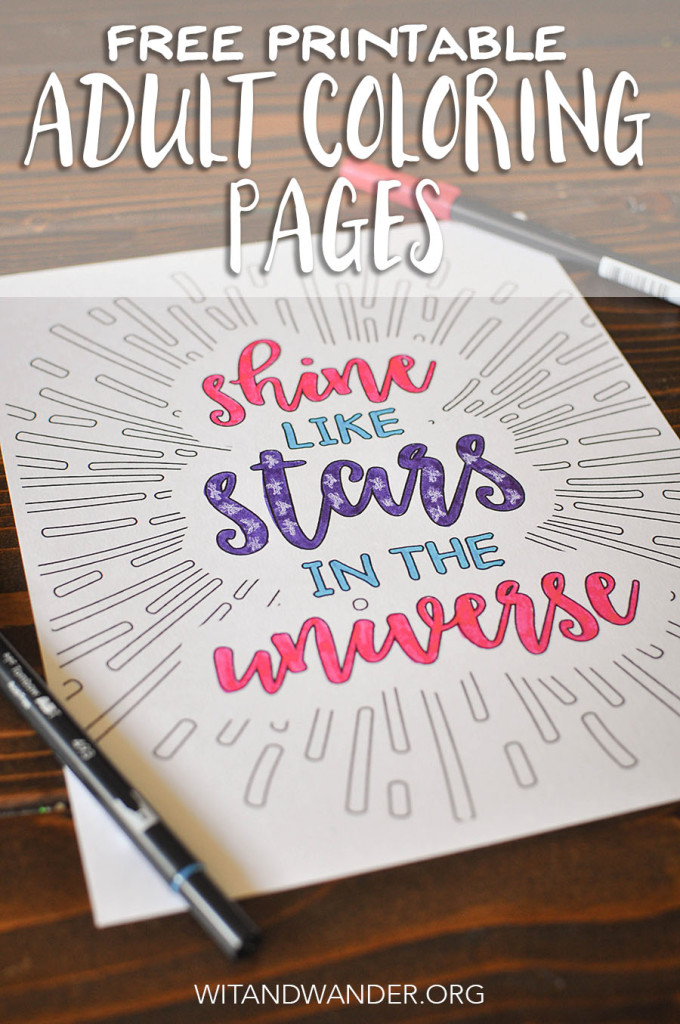 Bonus – if you're daughter is anything like mine and she wants to do everything you're doing, you can just print out an extra copy for her – it's free!

Let me know in the comments below if you enjoy Adult Coloring Books and what kind of Free Printable Coloring Pages you'd like to see next!
—
Want more Free Printables and creative ideas for families? Join our mailing list to receive emails with freebies, projects, and decor ideas to help you live a creative and joy-filled life. You can also follow us on Facebook, Instagram and Pinterest and see more printables on Etsy.
SaveSave
Subscribe for a Free Print
Receive an exclusive print just for our subscribers and get updates when I add new free printables!