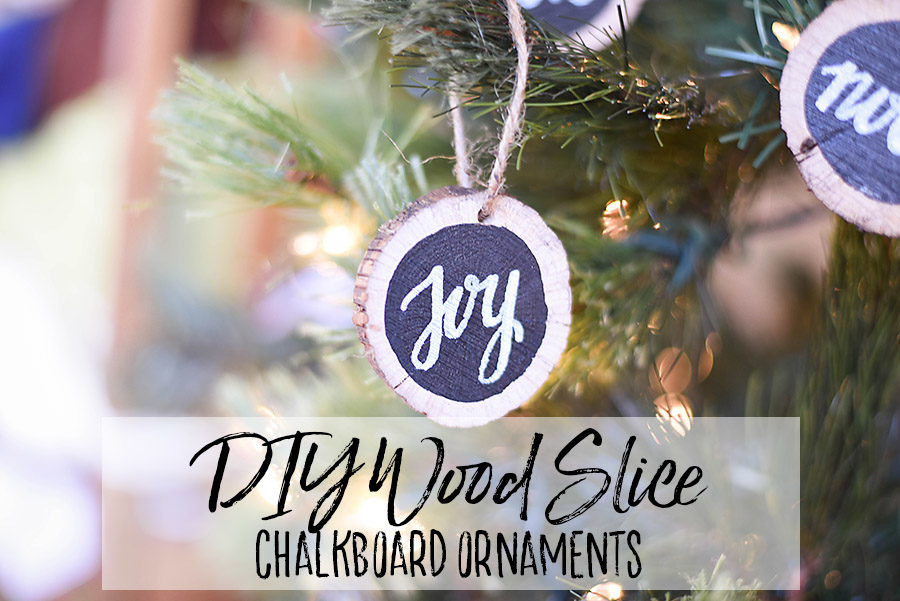 I'll be honest, I feel a little silly posting this tutorial because these little ornaments are SO EASY. Seriously, they take about 10 minutes and only have 3 supplies.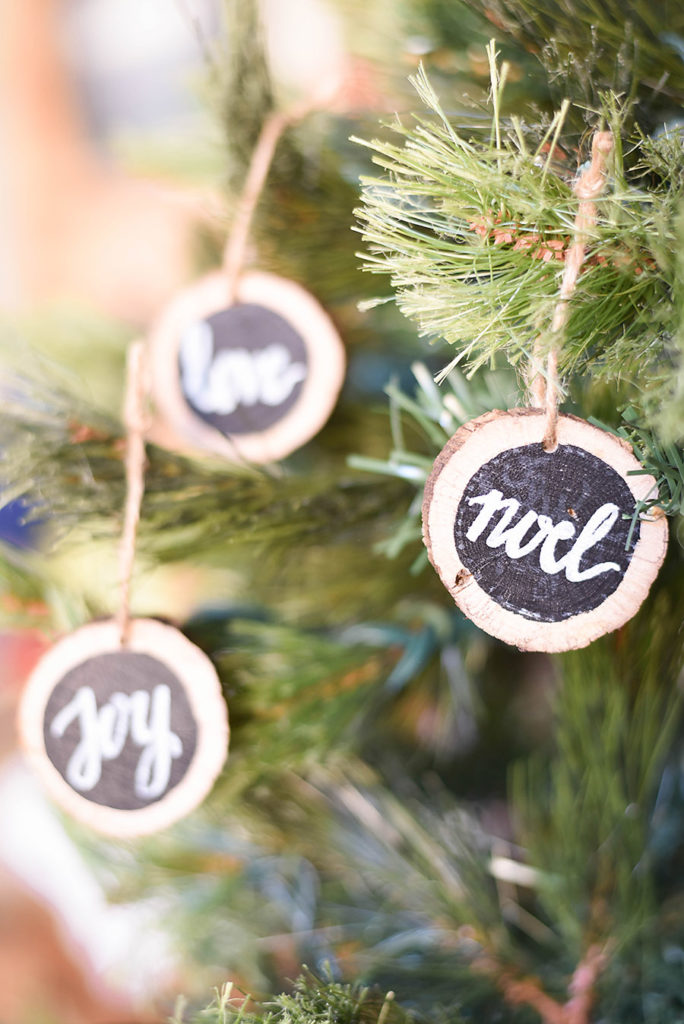 Ultimately, I had to share them because they are so simple, but such a great way to add some rustic charm to your Christmas tree.
We have also used these as gift tags for Christmas gifts for co-workers and teachers. It's perfect because they work as gift tags, but it's not just something else to throw away. It's a little gift in itself.
These would also be sweet as both place cards and favors for your Holiday party.
Can you tell I love things that serve multiple purposes? I am a practical girl at heart. On to the tutorial!
DIY Wood Slice Chalkboard Ornaments
First, we cut a thick branch into 3/4″ slices. We tried to make extra and keep the ones that had the bark in place.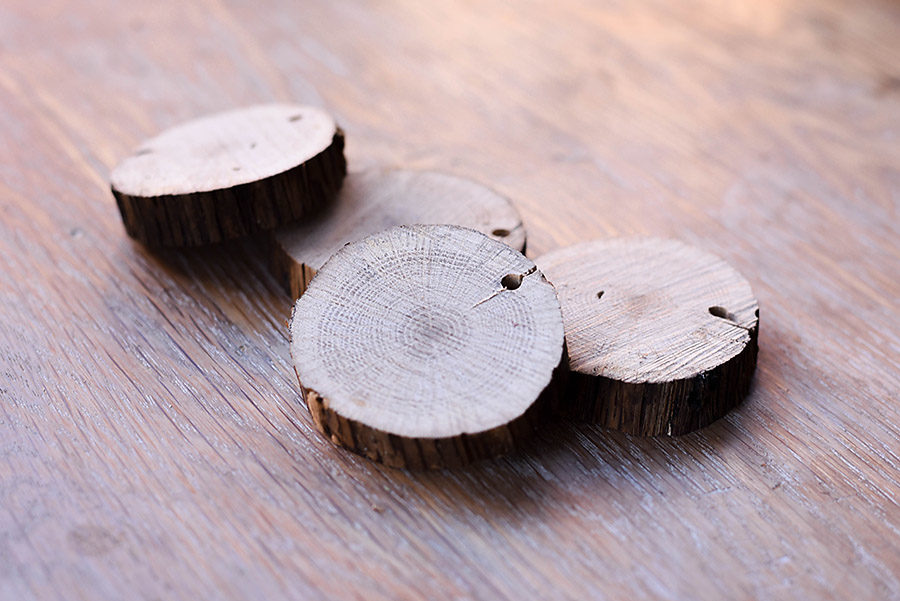 I had my husband drill a hole through the top of the wood slice and I made a twine loop to attach the ornament to a tree branch.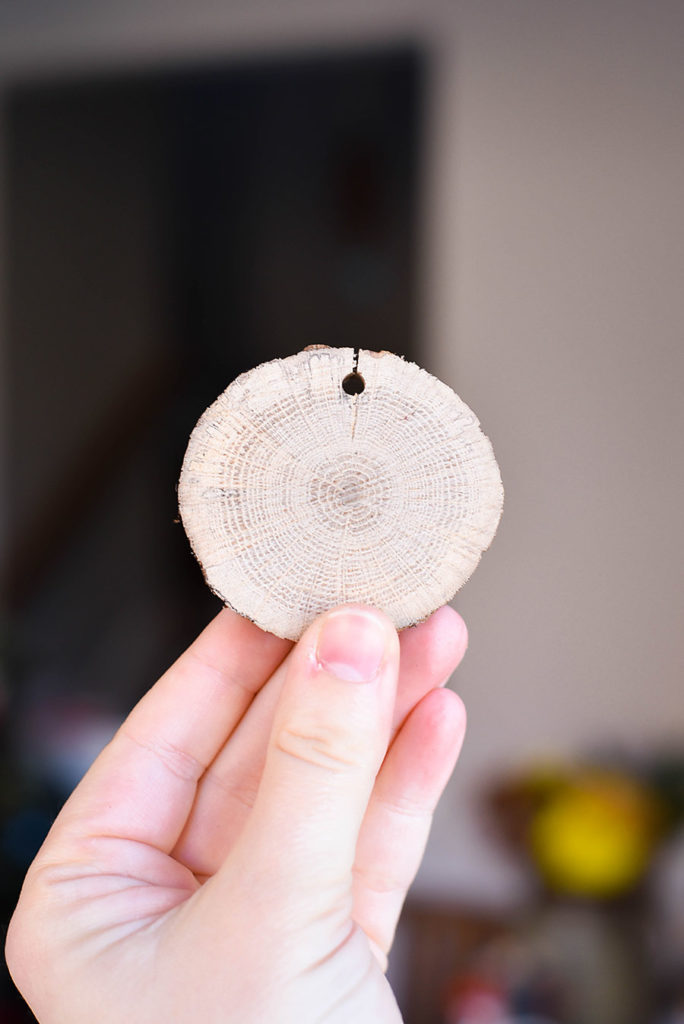 Then I painted the inside of the wood slice with chalkboard paint. I left a small ring around the outside to show off the wood. It took several coats of chalkboard paint to completely cover the center.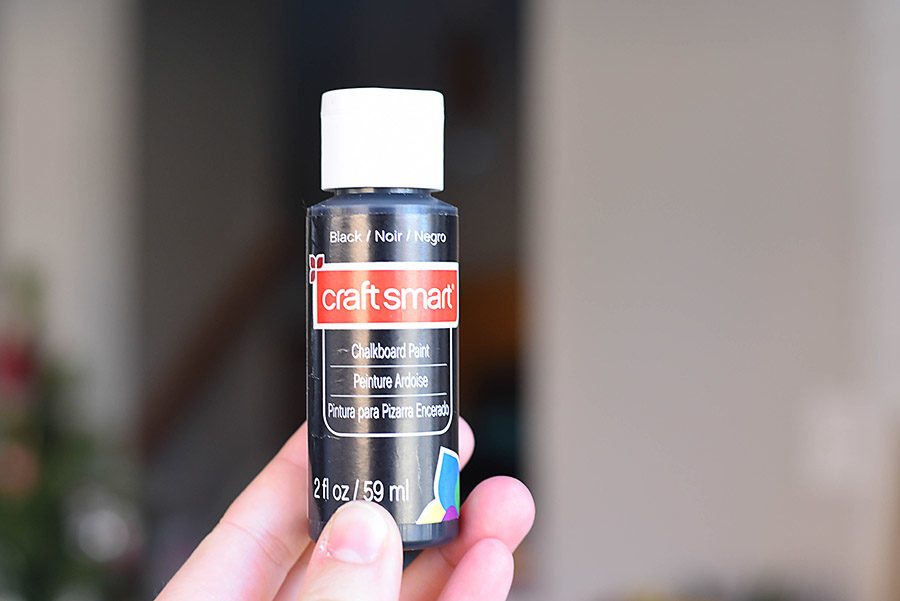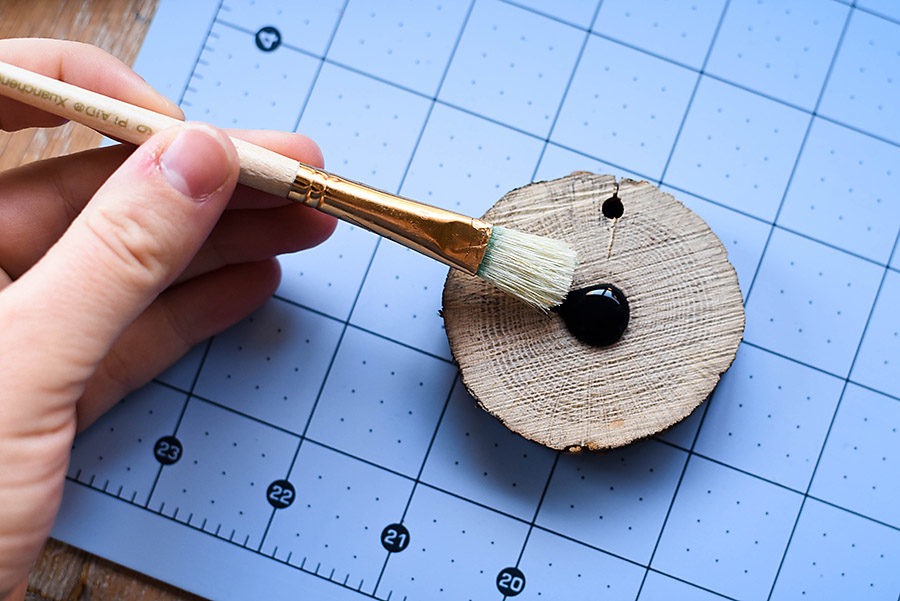 Before writing on the chalkboard ornaments, I covered the whole thing in chalk and wiped it off to 'prime' the chalkboard. Finally, I made a few designs using a chalk marker. You could definitely use regular chalk if you prefer. One tip a reader suggested is to sharpen regular chalk with a pencil sharpener to make it easier to control.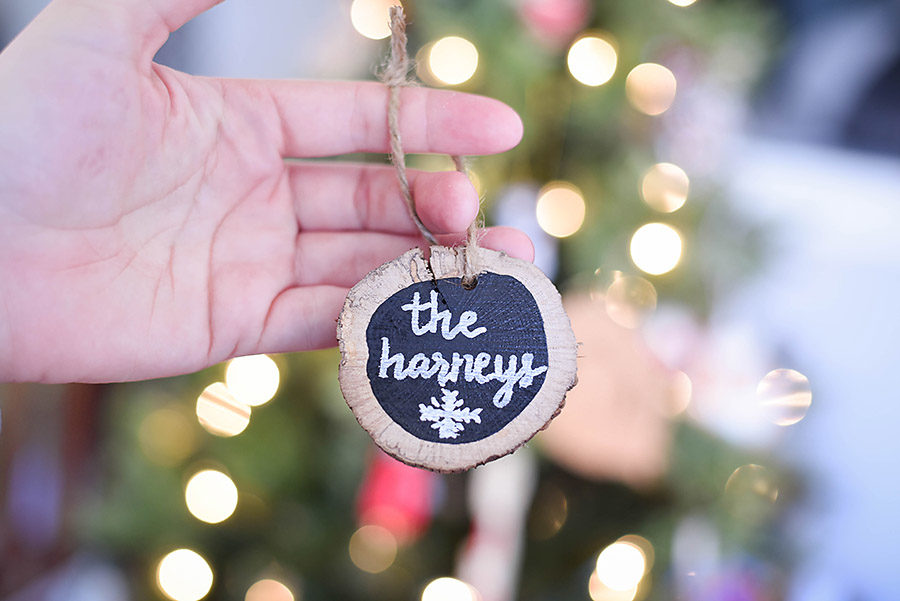 Just in case you think everything I make turns out perfectly the first time, I'd thought I'd show you my failed attempt at drawing the state of Texas. Ha!
If you don't feel comfortable creating a design free-hand, try using the tracing tutorial from the DIY Painted Sign.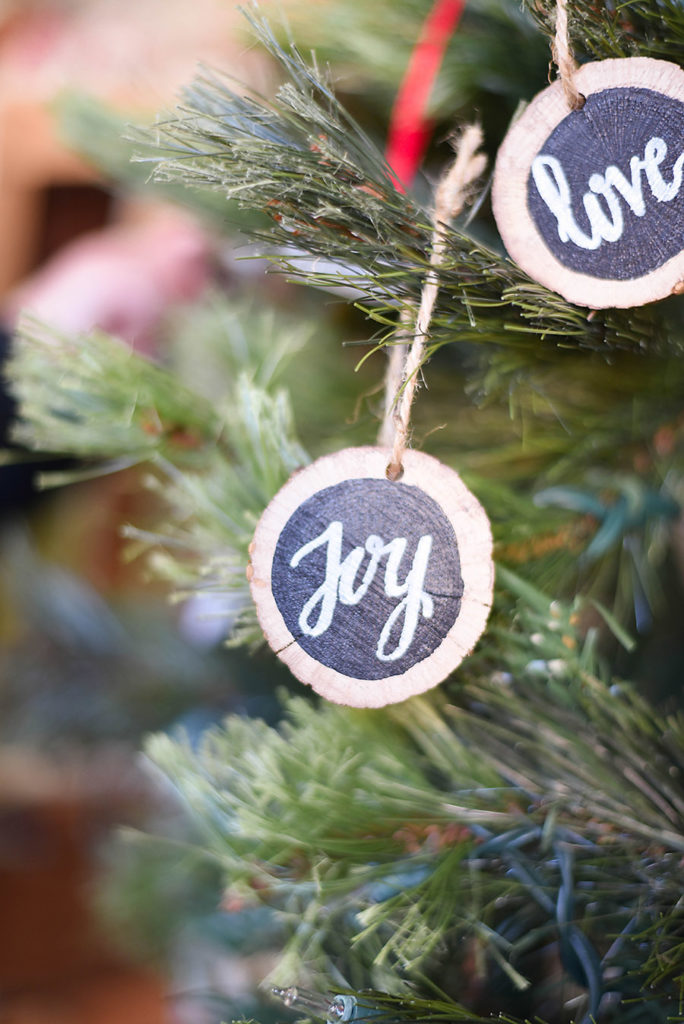 I love that these ornaments are pretty sturdy, because I have two kiddos who love decorating the tree with me
I hope you enjoyed this simple tutorial! Let me know if you have any other ideas for Christmas ornaments – I'll dome best to make it happen!
Subscribe to the Newsletter for Free Updates
Subscribe to get DIY projects, recipes, and tips to live simply and create beautiful things delivered right to your inbox.