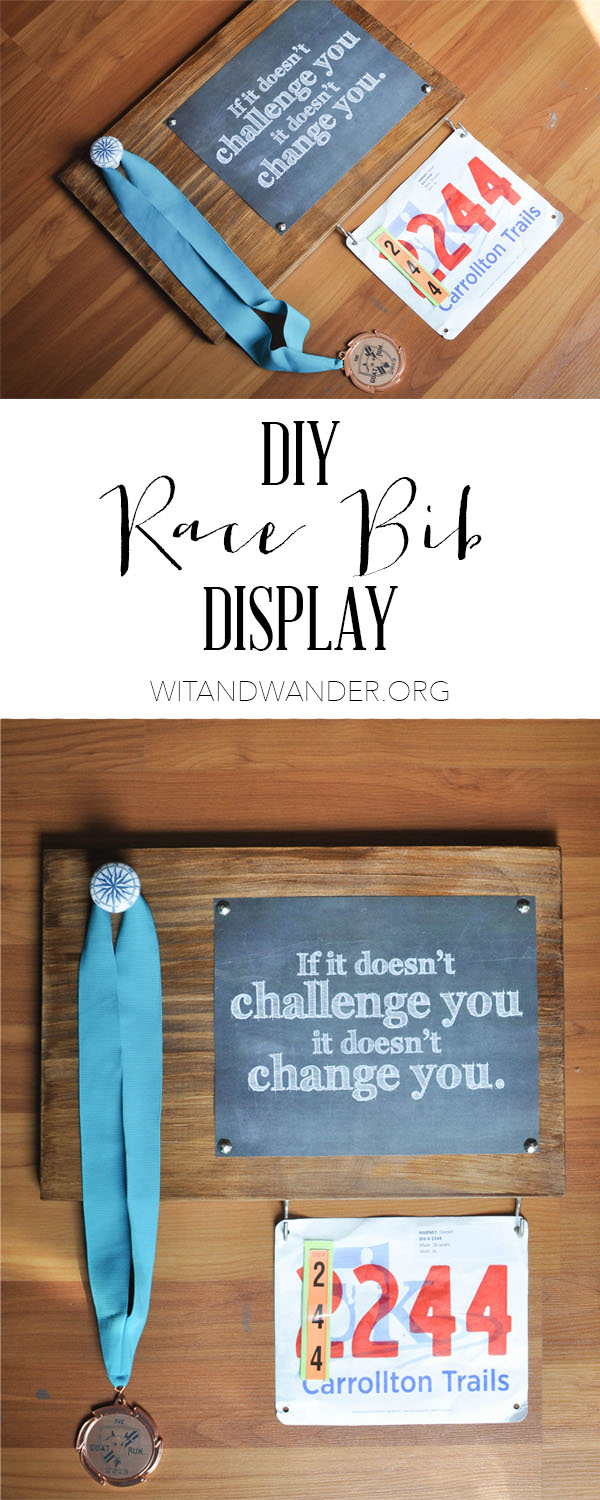 As a mom, it's not always easy to get time for yourself. One thing I try to make time for is running. Once the weather cools, that crisp early morning breeze is the motivation I need to get outside and be active. To add a little competition into our family runs, we love to sign up for 5Ks in the fall.
I have shared Five of the Best 5Ks in Dallas a few weeks ago, but today I want to share a fun way to display the bling you get from running the races!
This DIY Race Bib & Medal Display is a unique way to show off your hard-earned rewards! You can customize it to really make it your own by adding an inspirational quote you love, chalkboard paint, or changing up the knob to hold your medals.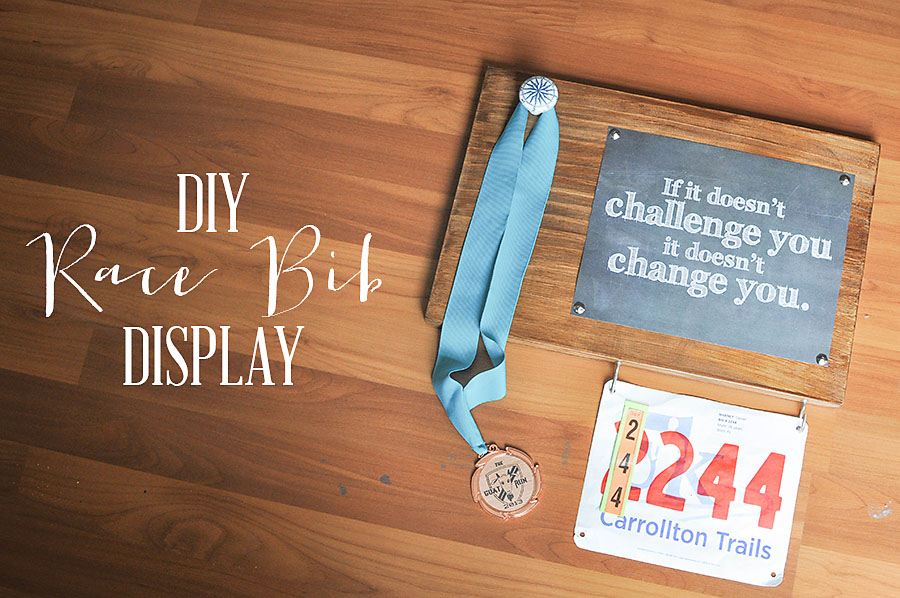 To make this DIY Race Bib Display, you will need:
Board cut to 10″ x 15″
Stain (I used Cabot Stain + Sealer in Aged Leather)
(2) 1″ Cup Hooks
Upholstery Tacks (We got our at the hardware store, but these are very similar)
Sand your board and apply the stain. You may want to apply multiple coats of stain depending on how you would like the color to look. Once you have the desired color, allow your board to dry overnight. (We have these little yellow tools called Painter's Pyramids that literally make every project easier.) The stain we used had a sealer, but if your stain doesn't, you will want to add a coat of sealer to make your finish last longer.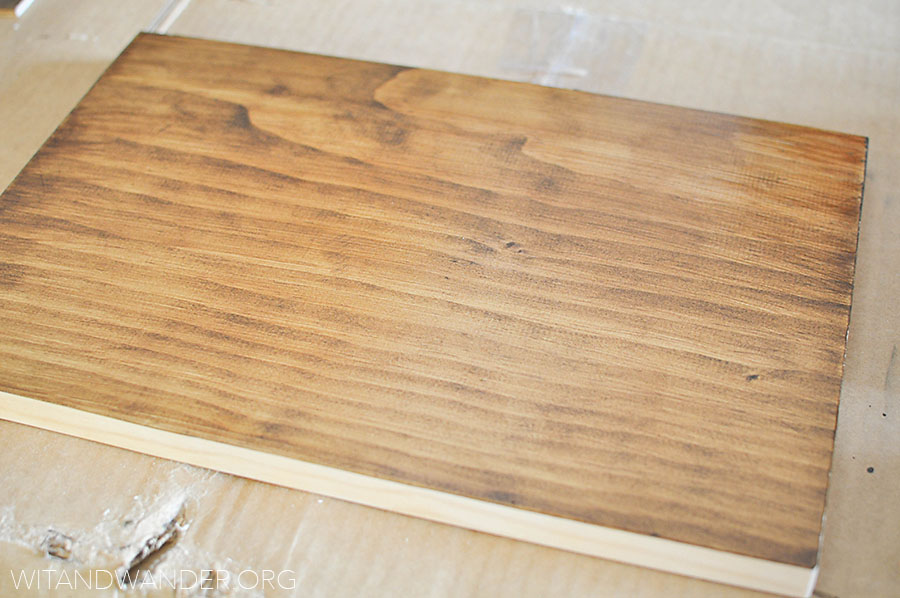 Use your race bib to measure the holes at the bottom of the board for the Cup Hooks. Pre-drill a hole slightly smaller than the thread of your cup hooks. Then screw in the cup hooks, making sure both open towards the front of your Race Bib Display Board.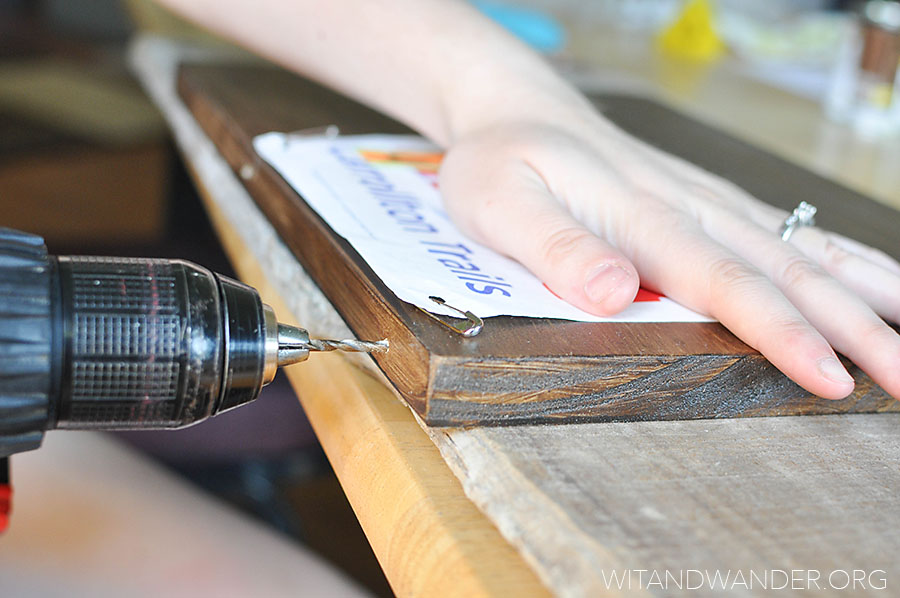 Drill a hole for your knob to hang the medals. If you prefer, you can choose a simple hook instead of a decorative knob, but I liked the pop of color we got from using this gorgeous ceramic knob. I found this one by digging through the bins at my local craft store, but it's available online here or I love almost every knob from Anthropologie (because who doesn't love everything from Anthropologie!?).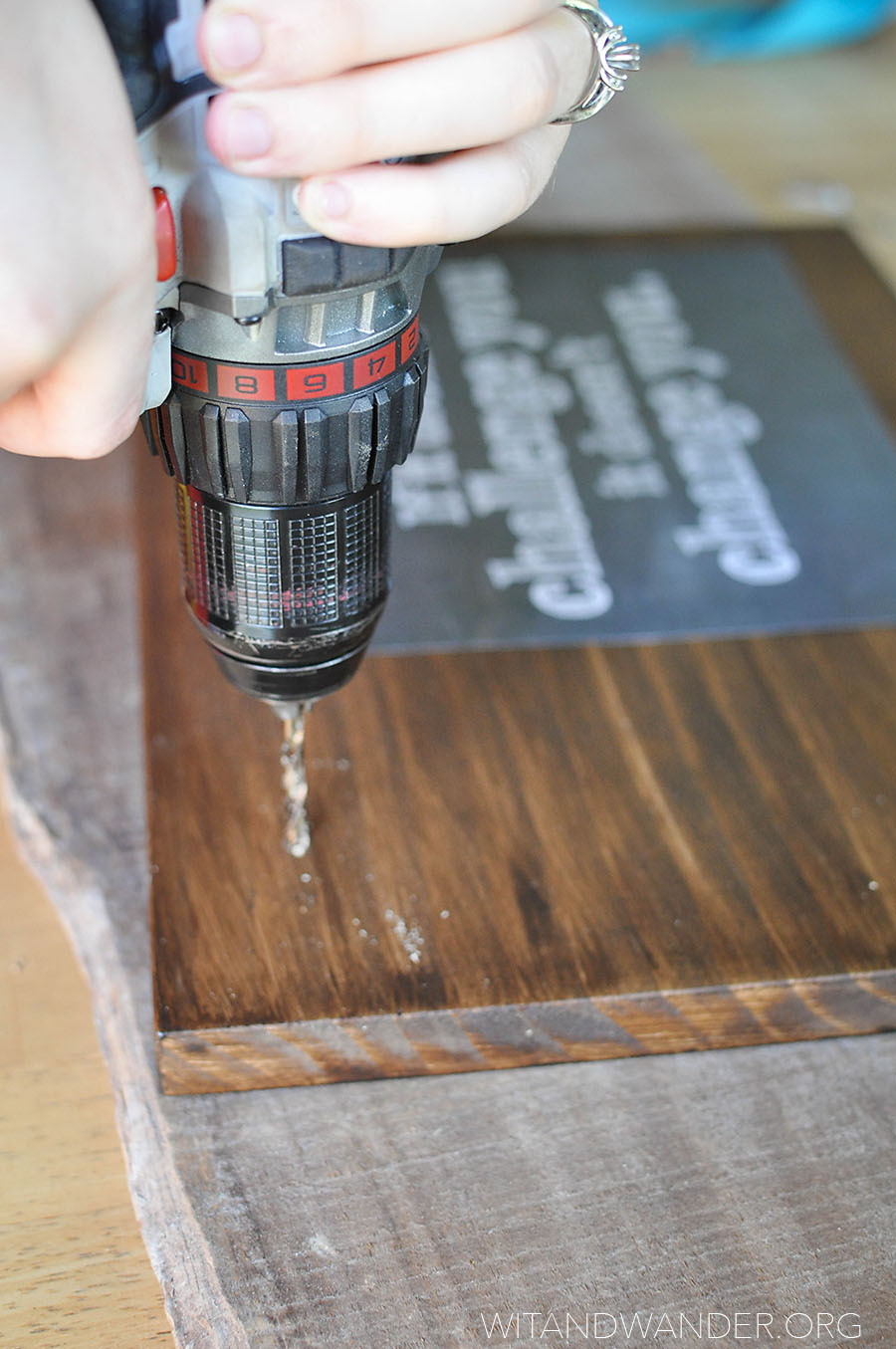 If you are using the Free Printable Quote, you can attach it with upholstery tacks.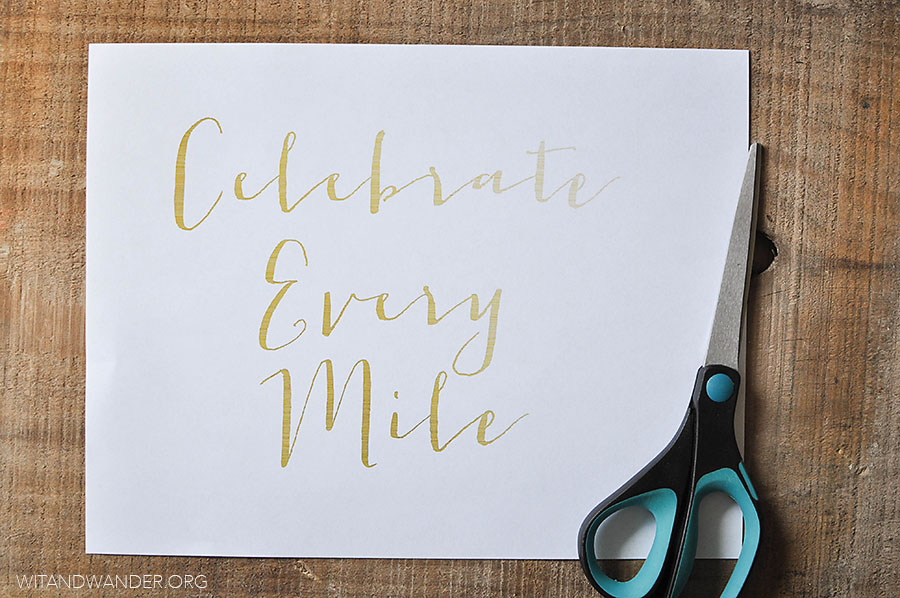 Then add your hard-earned race bibs and medals and you're finished! You can hang this by attaching a saw tooth picture hanger or hanging eye hooks.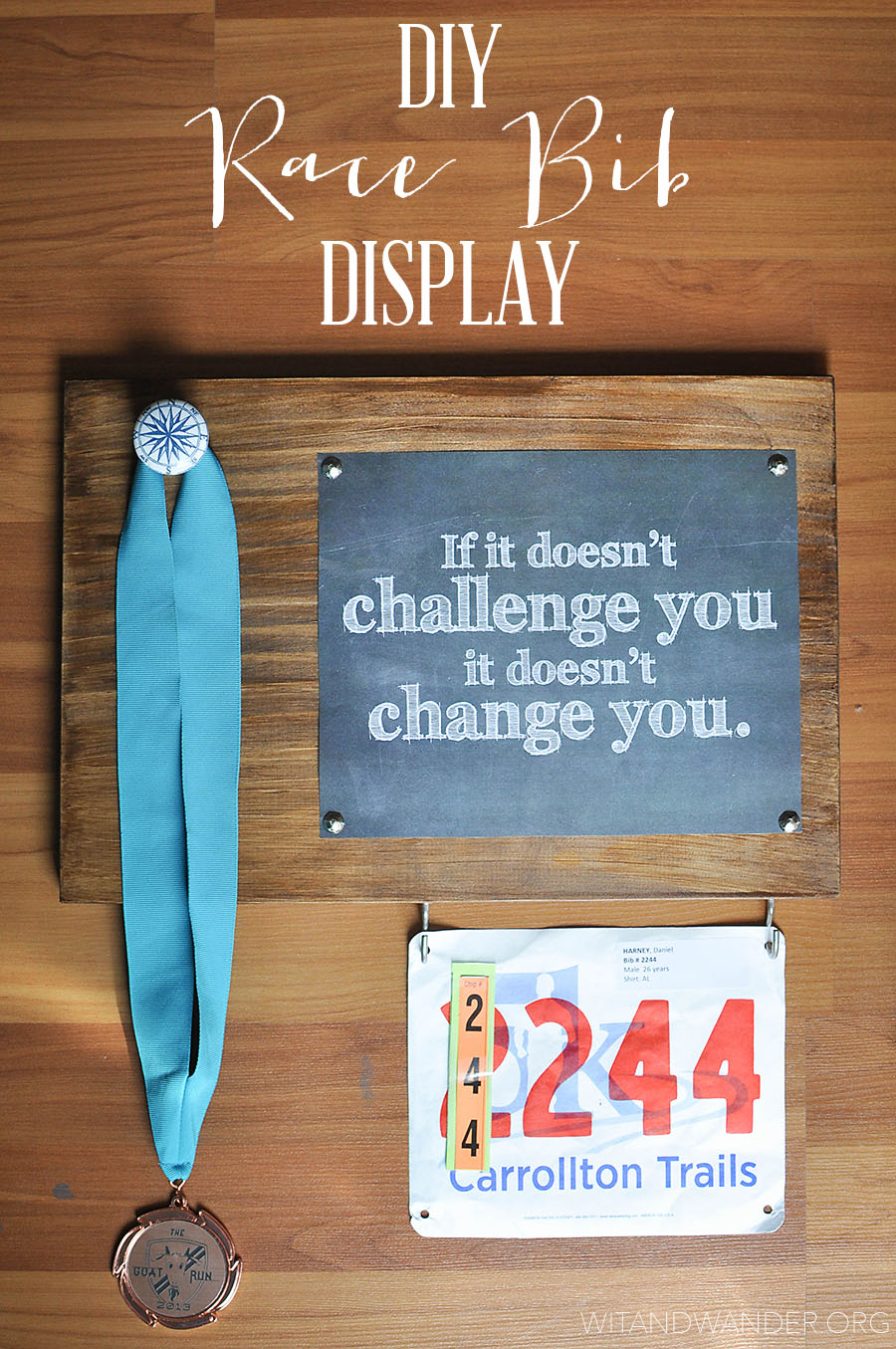 This post was originally shared August 20, 2015 on By Dawn Nicole.
—
Like what you see on our blog? Join our mailing list to receive emails with freebies, projects, coupons and decor ideas to help you live a creative and joy-filled life. You can also follow us on Facebook, Twitter and Pinterest.
Subscribe to the Newsletter for Free Updates
Subscribe to get DIY projects, recipes, and tips to live simply and create beautiful things delivered right to your inbox.