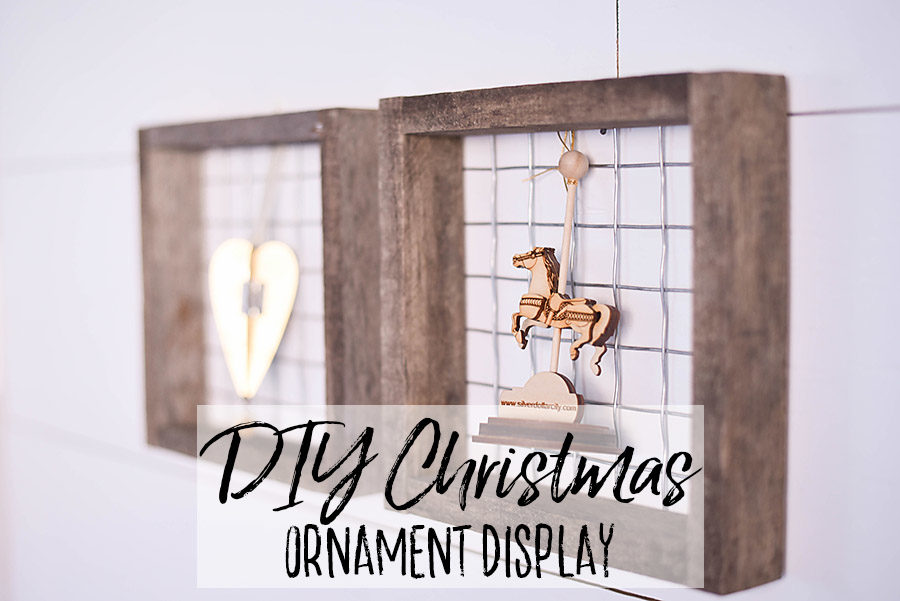 When I was making some wire baskets recently, I wound up with these 8″ x 8″ squares of wire mesh and I just knew there had to be a DIY project to fit these little beauties. For some reason, I can never throw away a perfectly good piece of chicken wire.
As I was decorating my Christmas tree, I finally figured it out. An ornament display!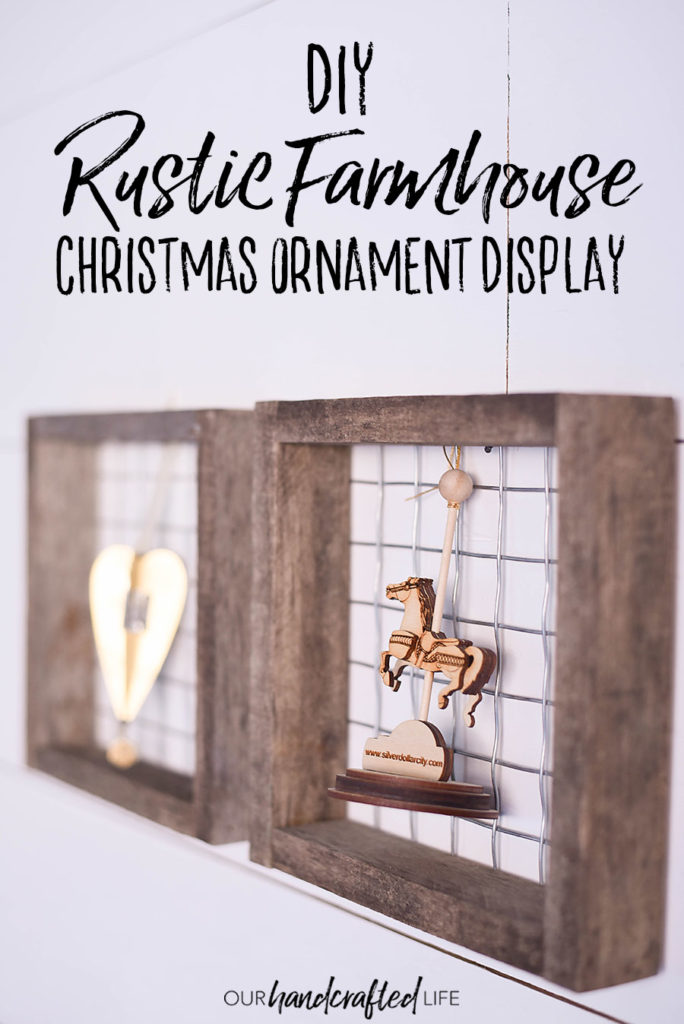 See…we have two kids under the age of four, so most of the ornament on our tree are from the 'stuffed' section at Target. They are ornaments that are virtually indestructible. They can be taken down, played with in the dollhouse and thrown around the room and I don't care at all.
(Photo of ornaments in the dollhouse car)
But we have a few ornaments from our childhood and our pre-kid days that are special to me. I still want to display them at Christmas, but I don't want to risk their lives at the hands of my destructive kiddos.
I have been trying to come up with a solution for years that fits with our decor and I think I've finally found it.
DIY Chicken Wire Christmas Ornament Display
You will need:
8″ x 8″ Square of Chicken Wire
1 Piece of Pallet Wood
I started by trimming down the chicken wire squares using wire cutters, making sure to wear gloves every time because those corners are sharp!
Then I ripped the pallet wood into long 1.5″ strips and cut them into (2) 6.5″ pieces and (2) 7.5″ pieces.
I fit the pieces together and held them with a clamp while I used a nail gun to attach them together. Because these wouldn't really be holding much weight, I wasn't worried about glueing them or using more substantial screws to hold them together. If your ornaments are heavier, you may want to reinforce these joints.
I attached the chicken wire to the back of the frame using a staple gun.
I screwed a tiny hook in the top of the frame to hang the ornament from.
Finally, I just attached a simple picture framing kit to the back of the holder to attach them to the wall.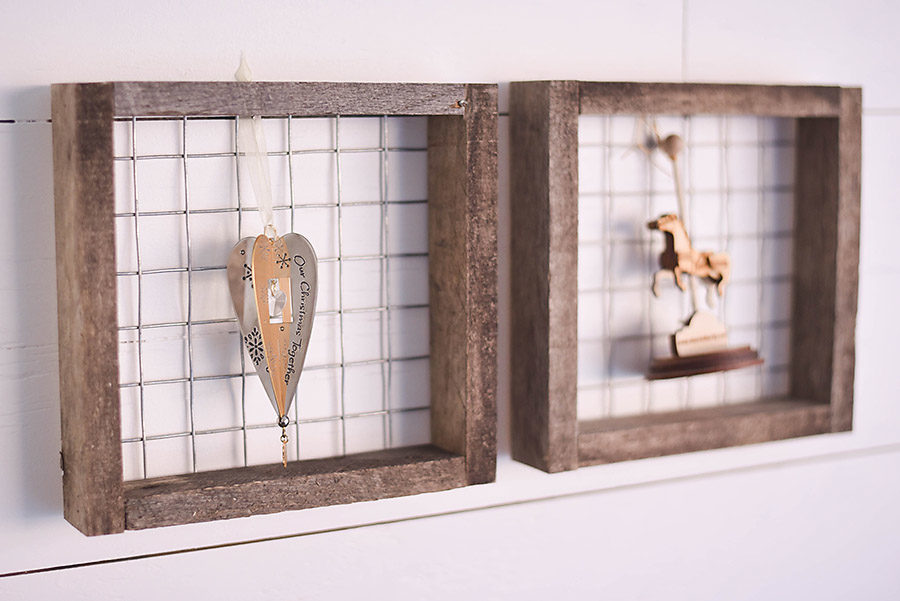 It's a pretty simple project, but it was a great way to use up some scraps and make a display that coordinates with our Farmhouse/Cottage style and I love that I get to show off a few of my more breakable Christmas ornaments.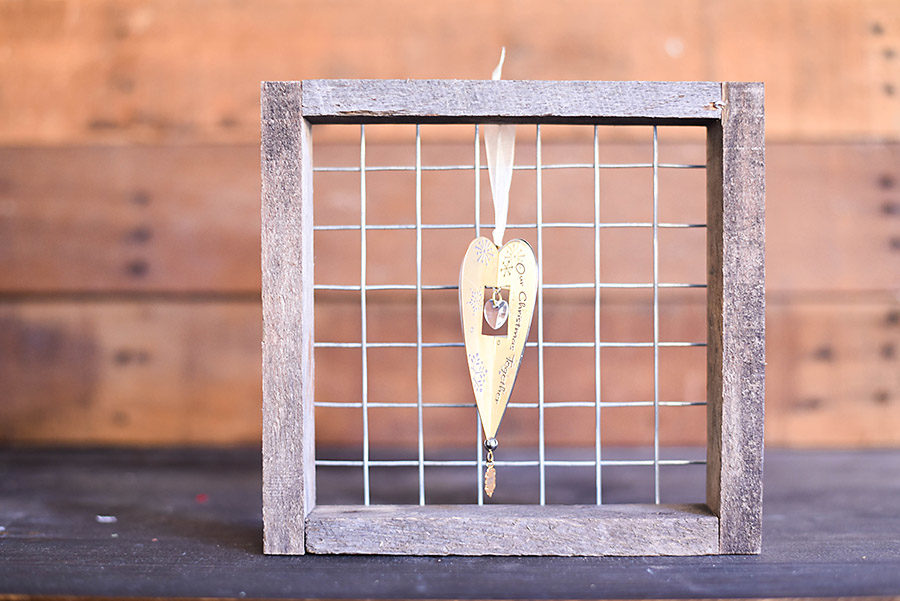 I think this Christmas Ornament Display would also be cute after the Holidays – how would you use them?