Discover how to make a DIY Fort Kit with a Free Printable Gift Tag that will be a hit for anyone – both young and young-at-heart!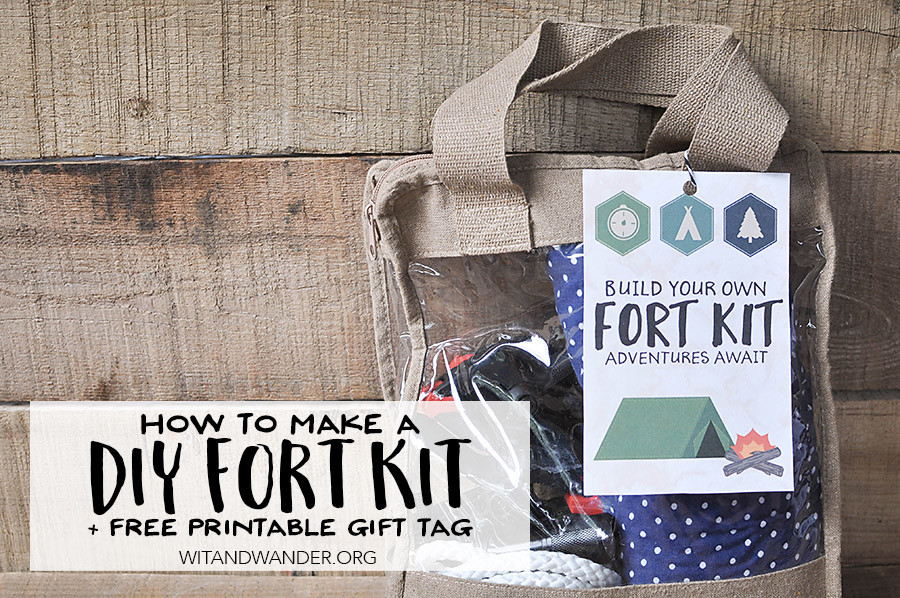 Ask anyone about some of their favorite childhood and I bet most people's responses will include building a fort in their living room! I know most of my forts were built using every piece of furniture that wasn't tied down. It was the perfect place to have a mid-day slumber party or watch my favorite episode of whatever Mary Kate and Ashley were starring in at the moment.
If you're looking for the perfect DIY gift for boys (or anyone for that matter!), this DIY Fort Kit is simple to make, but hours of fun to enjoy.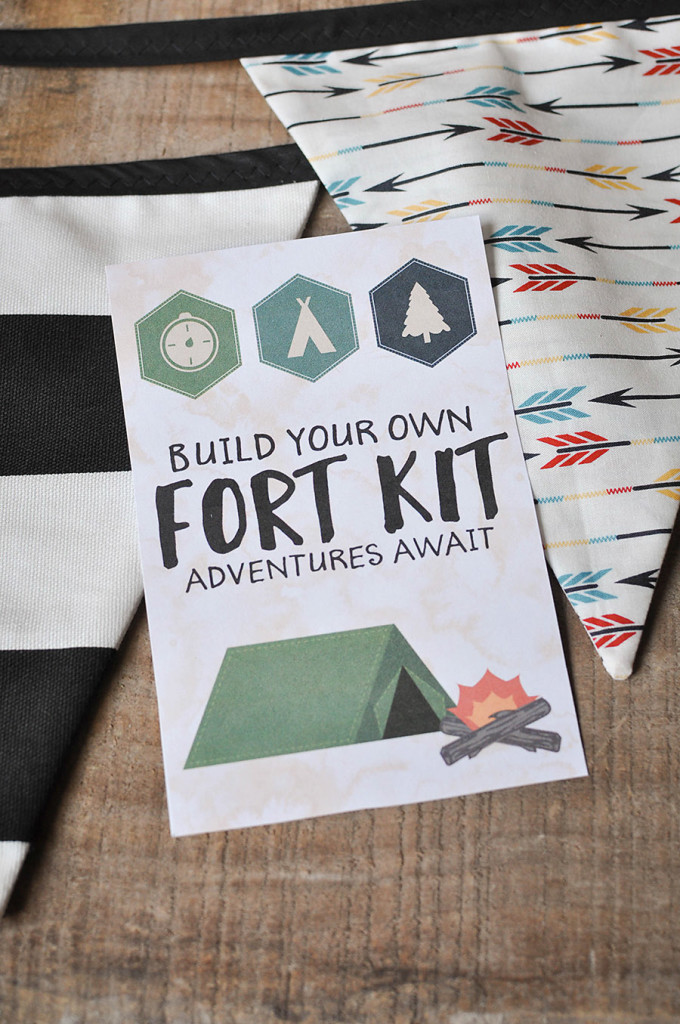 DIY Fort Kit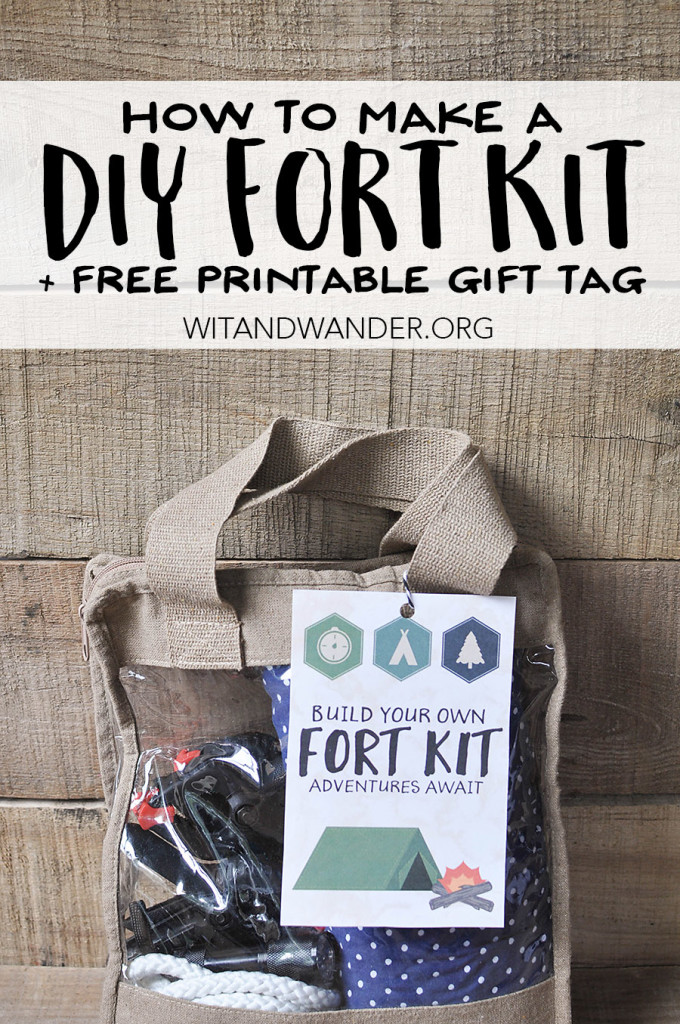 Forts are a right of passage, which is why this DIY Fort Kit is the perfect gift for any kid! Plus, I've got a Free Printable Fort Kit Gift Tag to make it easy to tie it all together.
Here's What You'll Need:
Flat Sheet
Flashlight or Headlamp
Clamps
Rope
Bag to hold your kit
Free Printable DIY Fort Kit Gift Tag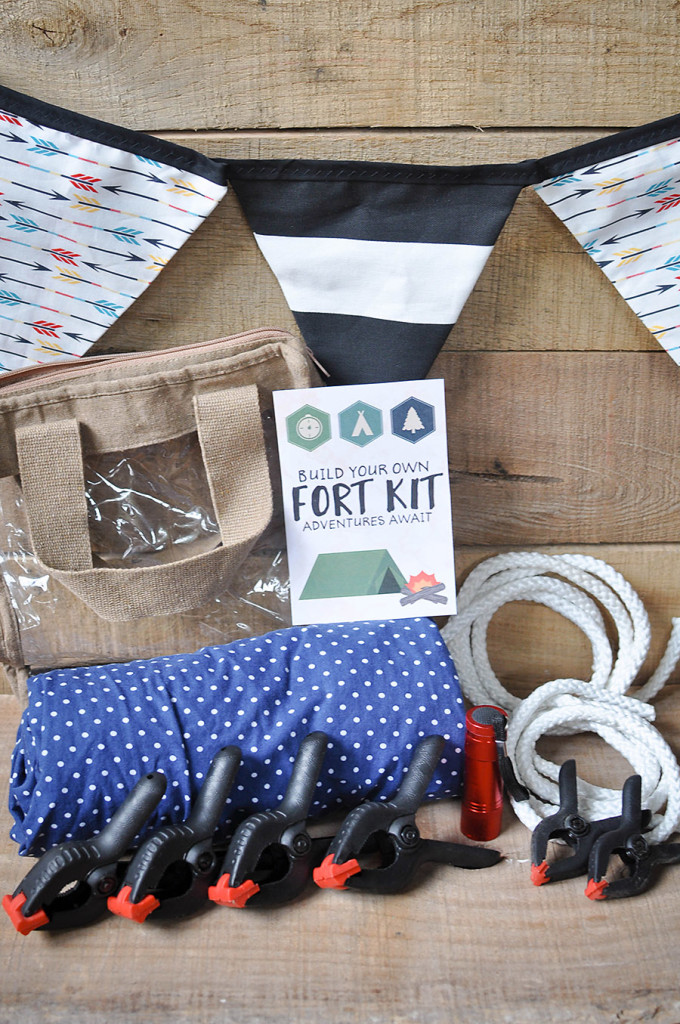 Gather all your supplies together and put them in a cute bag. Then download and cut out the Free Printable DIY Fort Kit Gift Tag and tie it on with some jute or baker's twine.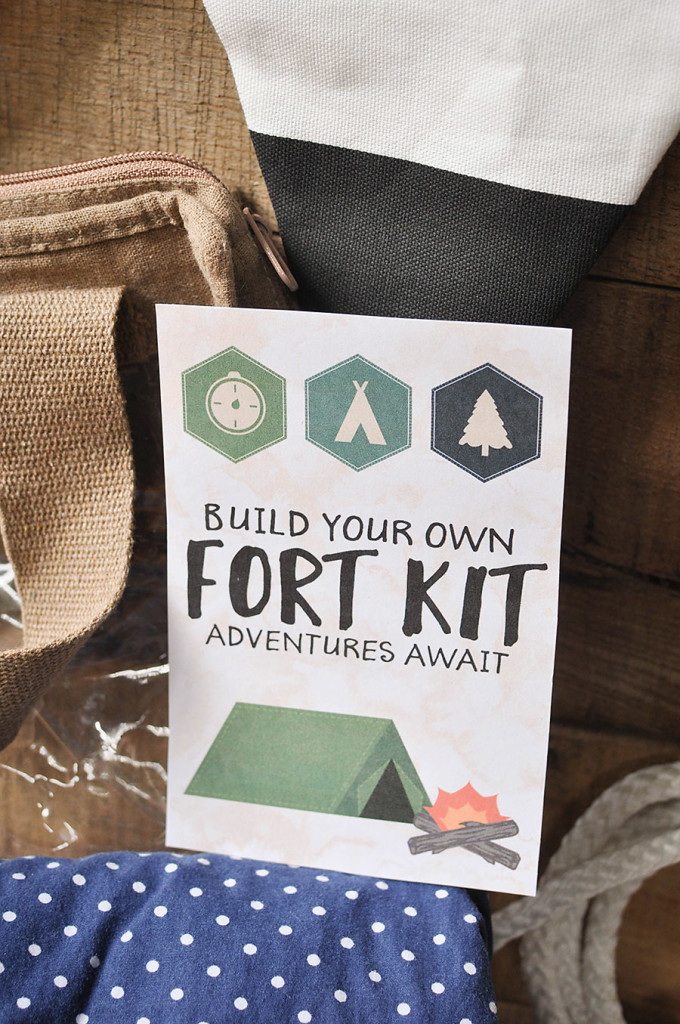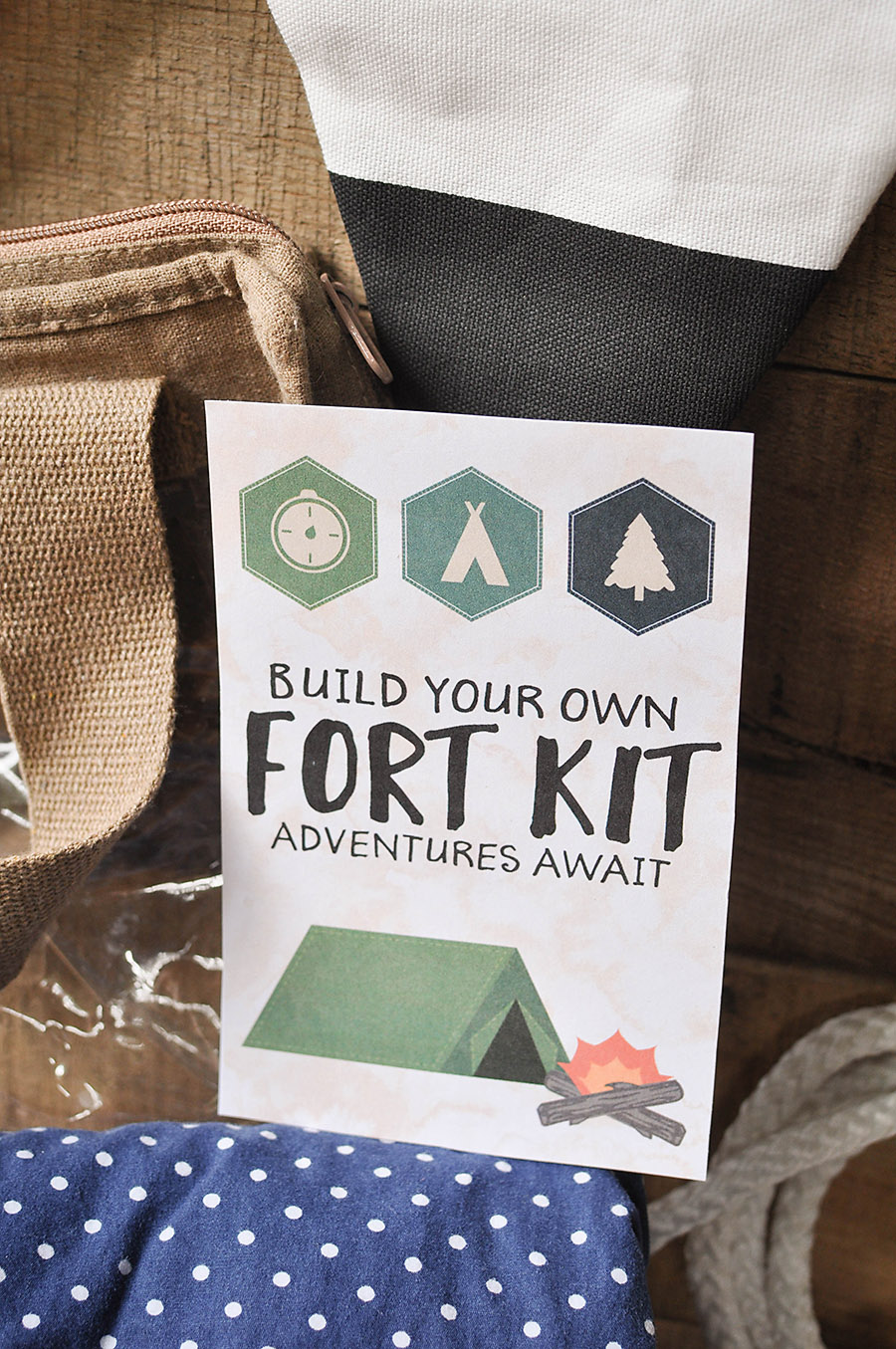 You can add a few extras based on the age of the person you're giving the gift to. For example, if I was going to give a Fort Kit to my preschool daughter, I would include some bubbles, coloring books, and crayons. If I was going to give it to a nephew who is 6, I might include some glow sticks and retractable light sabers.
Honestly, I also think this would be an incredible gift for a boy headed off to college, too! You might include a nice Leatherman Multi-Tool or a gift card to make it a more substantial gift. But can't you just see them building an epic fort in their dorm room?
No matter the recipient, they're sure to love this DIY Fort Kit. It will definitely be put to good use!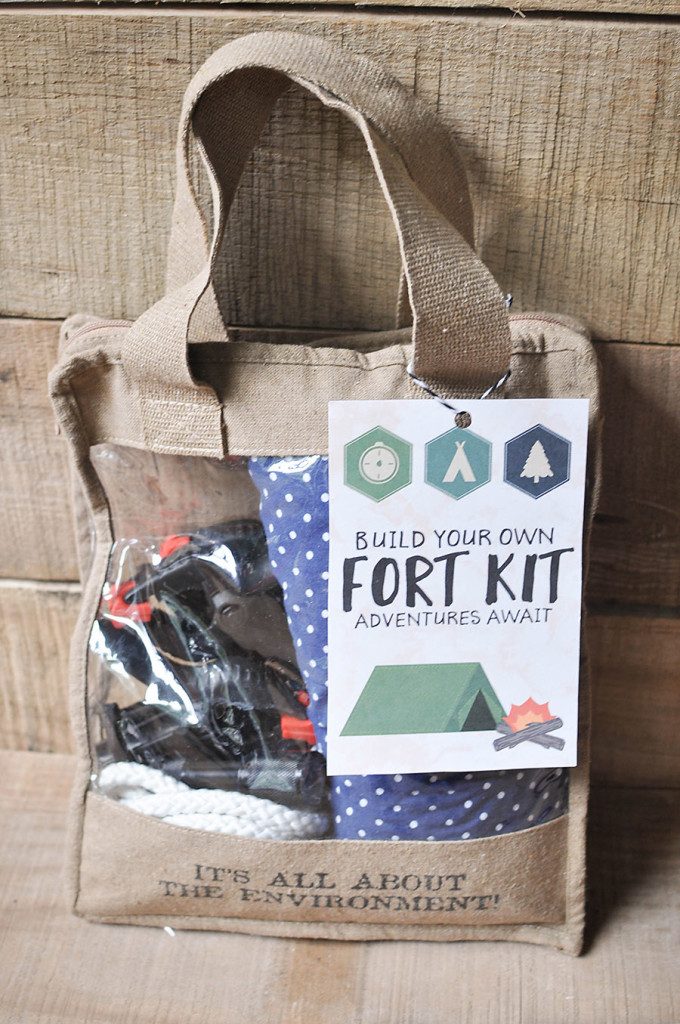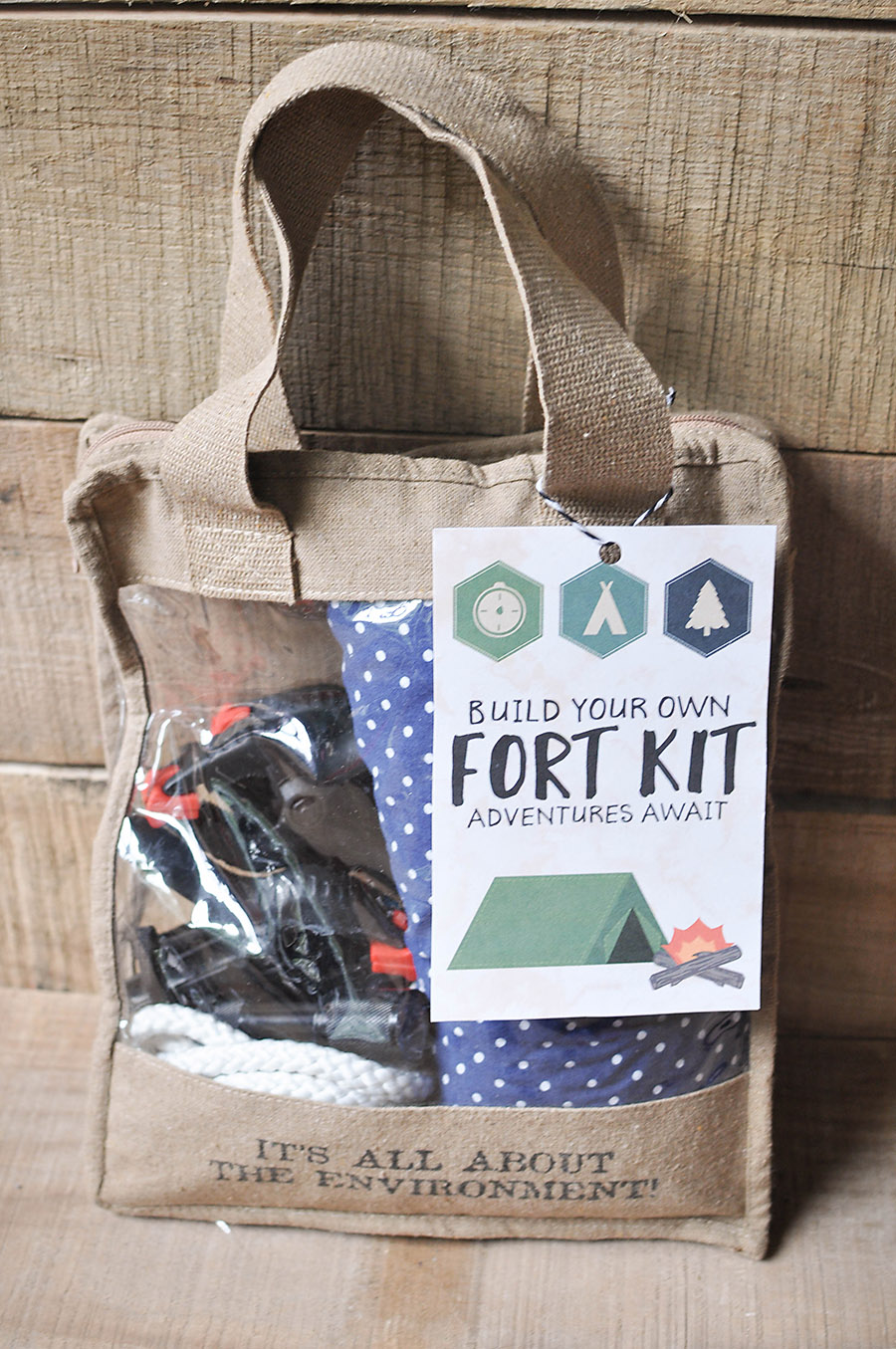 What else would you include in a DIY Fort Kit? Share it in the comments below!


—
Want more Free Printables and creative ideas for families? Join our mailing list to receive emails with freebies, projects, and decor ideas to help you live a creative and joy-filled life. You can also follow us on Facebook, Instagram and Pinterest and see more printables on Etsy.
SaveSave
SaveSave
Subscribe for a Free Print
Receive an exclusive print just for our subscribers and get updates when I add new free printables!