This DIY Chicken Wire Memo Board is the perfect piece of farmhouse decor to display all those things you don't want to end up in a pile.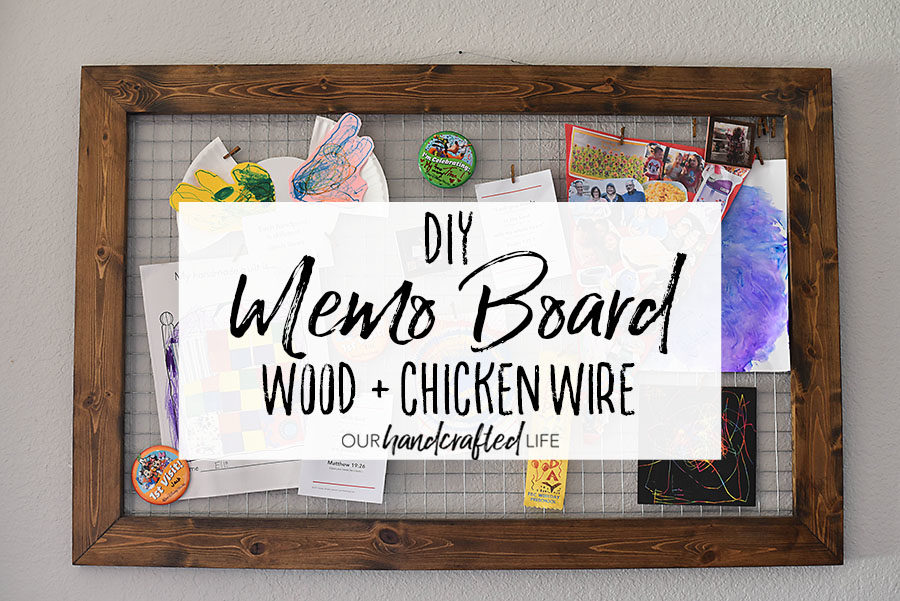 If you have seen the tutorial I made around Christmas time for this DIY Chicken Wire Christmas Card Holder, this tutorial might look familiar. I just wanted to show you that it's really the perfect piece of versatile decor because it can be used year round.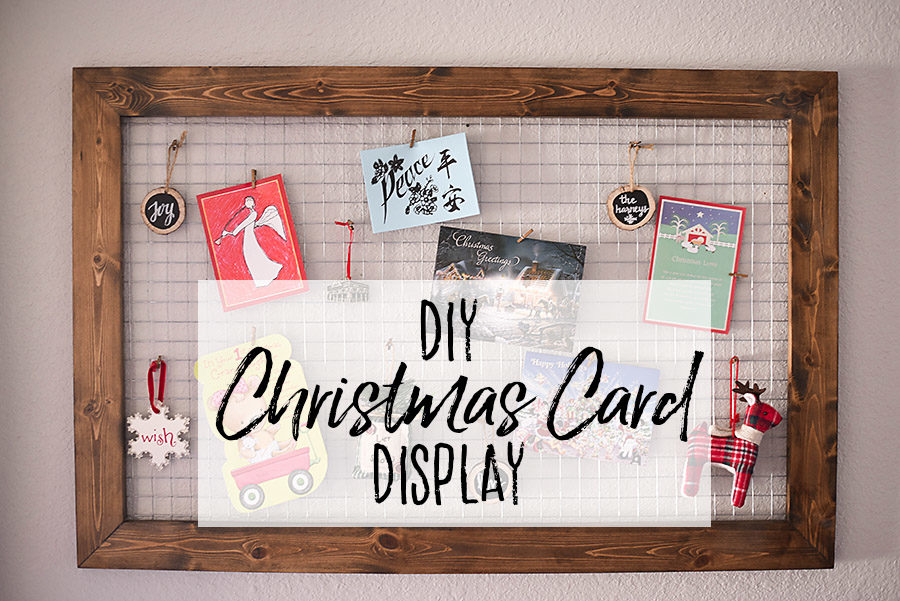 Since we've had this chicken wire frame, it has functioned as a Christmas card holder, a family memo board, and most recently a place to display all my kiddo's artwork.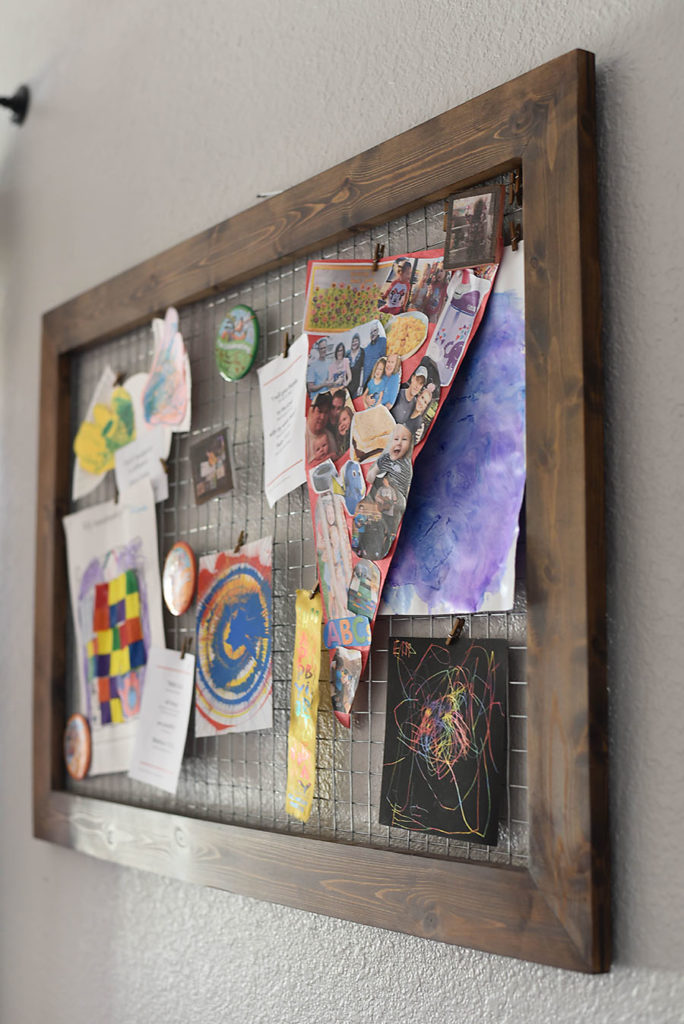 I love getting artwork from my kids – they bring home pieces from church and school, not to mention what they make at their kid's art table here at our house.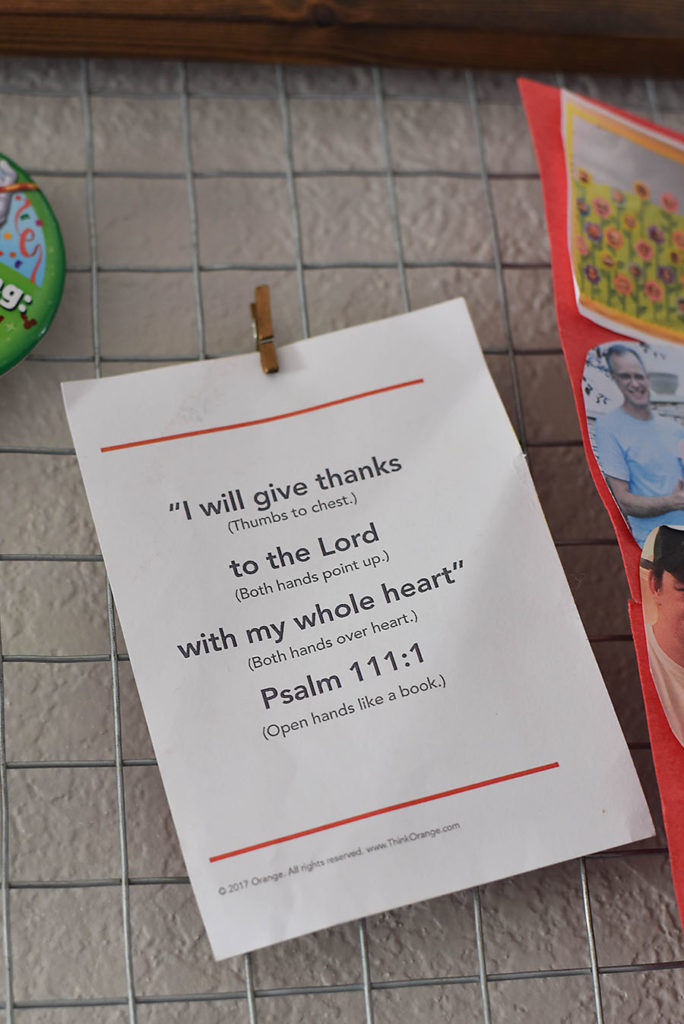 I hate when it gets shoved in a pile in a corner somewhere and even worse when I have to throw it away because I just don't have the space. It usually winds up covering our fridge from top to bottom, making our kitchen look a bit like a crazy person's underground lair.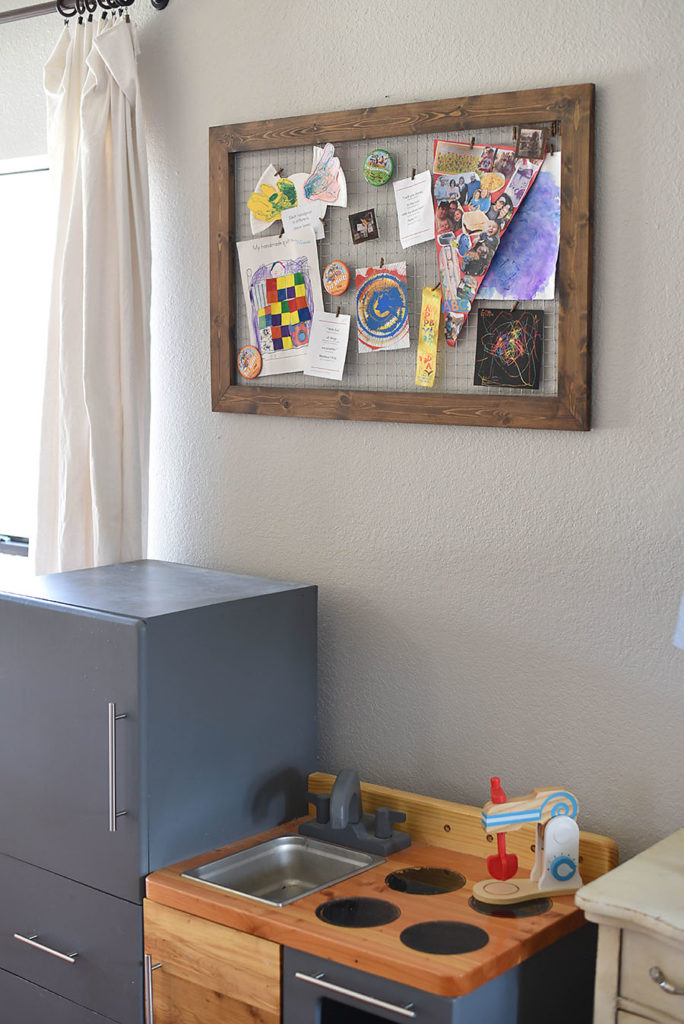 Eventually I knew I needed a better solution, so I started dreaming and slowing looking for a solution. Of course, the options I found in stores were far too expensive for our shoestring decorating budget. And most things I saw online required fancy hardware or the perfect vintage frame – neither of which I could find at my local thrift store.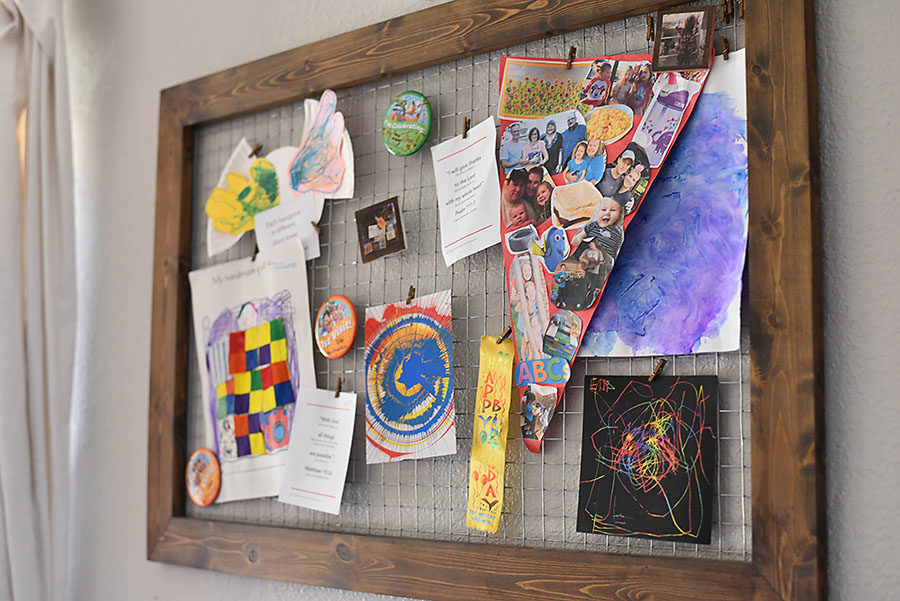 So, we decided to make one ourselves.
My husband built the frame while I worked with the chicken wire.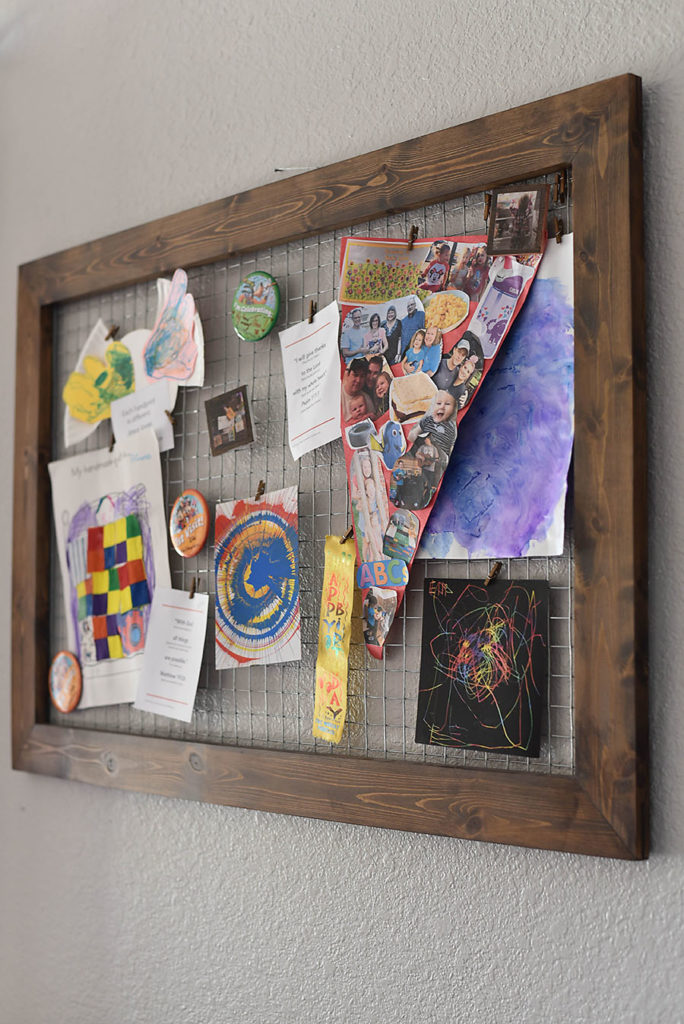 You can check out the full tutorial over in the DIY Chicken Wire Christmas Card Display post, but I can say even several months later that I am totally in love with this project.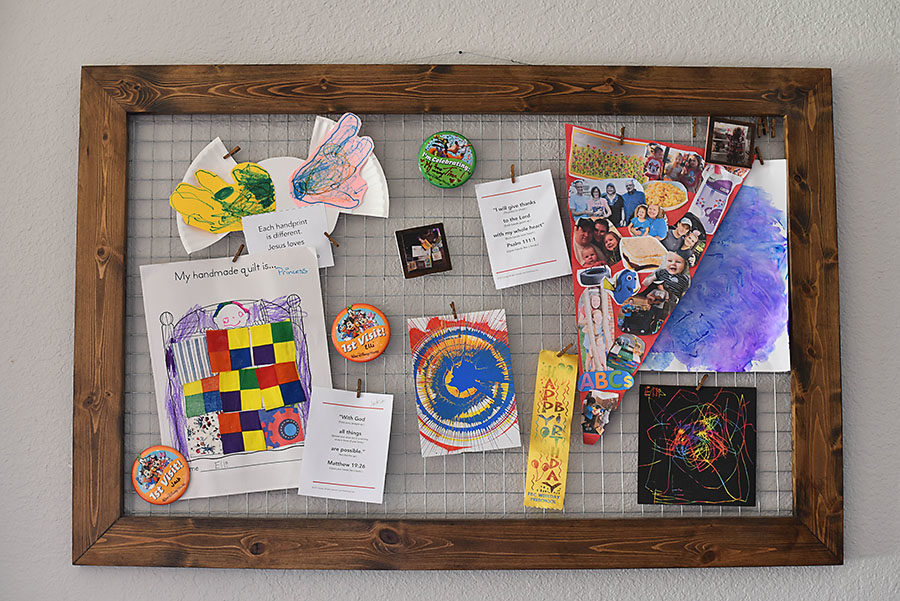 Have you guys made a chicken wire memo board? I'd love to see them! How are they used in your home? You can tag @ourhandcraftedlife on Instagram – I'll share a few of your creations in our feed this week!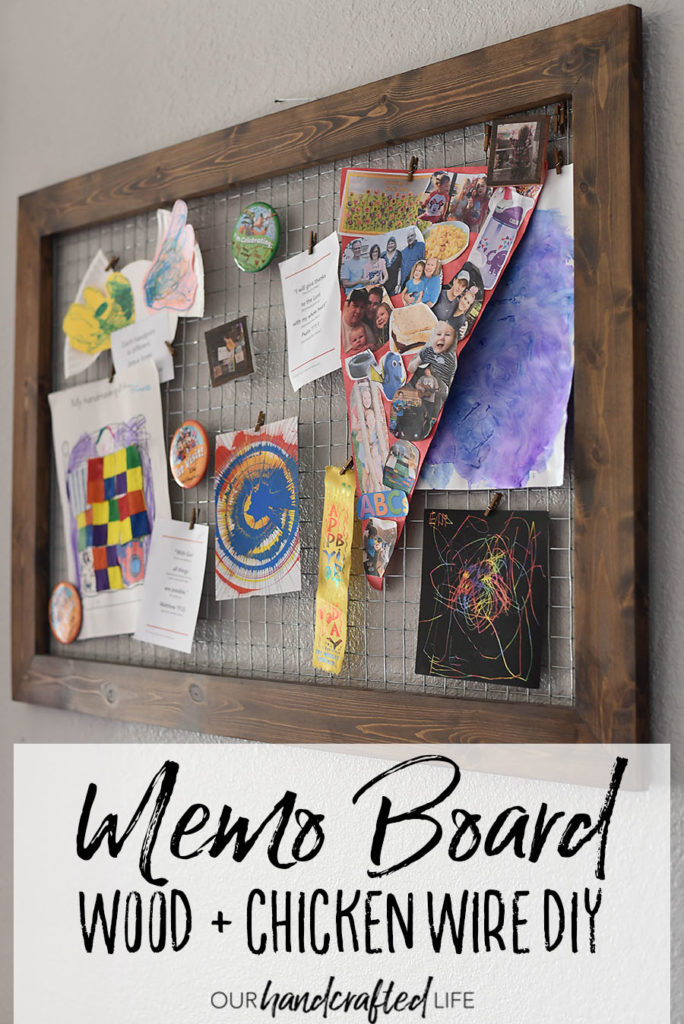 SaveSaveSaveSave