5 Best Board Games for Family Game Night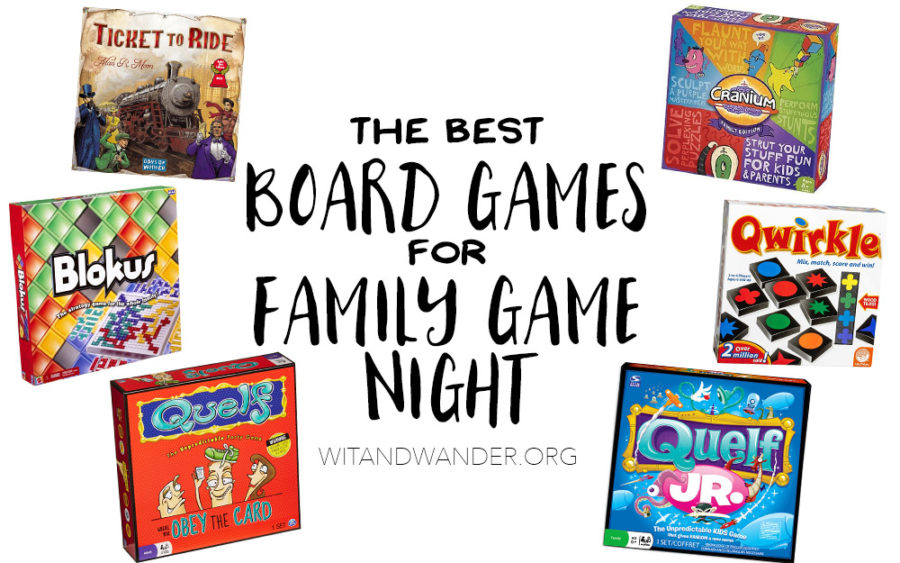 Family Game Night is a tradition so many families love. Board Games have a way of bringing people together – I grew up watching my dad, grandpa, and uncles play Pinochle every time they got together. My family would take Yahtzee on vacation and it was our tradition to play at a table next the pool.
One of the first times I brought my husband to family dinner, he kicked everyone's tails in a game of Zion Check (a version of Rummy) that they still talk about to this day. I also remember my friends and I staying up all night playing the iconic 80's 'Electronic Dream Phone' hoping that Dave would call.
The games themselves may have changed, but board games are still the perfect way to connect. Here are 5 of the Best Board Games for Family Game Night:

Best Board Games for Family Game Night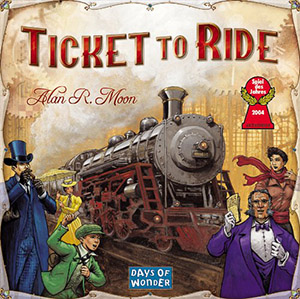 Ticket to Ride is my favorite board game right now. While the concept is simple, individual player strategies make the game totally different every time you play. It is perfect for older Elementary school kids (8+), especially because it has the added bonus of teaching a bit of geography.
If your family loves being silly, this is the perfect game for family board night. Players will take turns answering hilarious trivia, performing ridiculous stunts, and obeying silly rules that will have everyone laughing out loud. While it's not a board game for the shy or overly competitive families, it's perfect for the family who just wants to have fun. Quelf is perfect for ages 12 and up, while Quelf Jr. is a great option for kiddos 6 and up.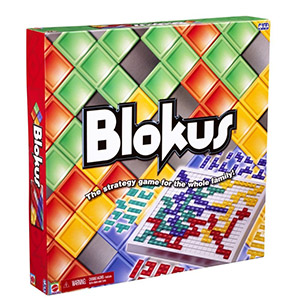 The pieces will remind you of playing Tetris growing up, but the game play gets more interesting when you are trying to play against an opponent. While they might not get all the strategy, Blokus is fun to play with kids as young as about 5 years old.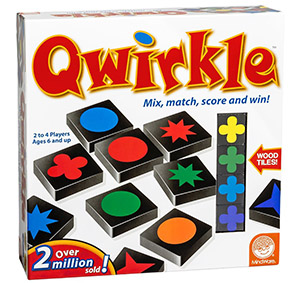 With pieces made up of different shapes and colors, Qwirkle is a game of matching tiles and scoring points. It's kind of a mix between dominoes and Scrabble. We especially love this game because everything can be contained its own little bag, making it the perfect game for traveling. The game can get more complex as kids grow up and understand the strategies, but Qwirkle can be enjoyed with kids 6 and older.
Cranium combines several game elements to become one fantastically fun board game. With categories like Creative Cat (drawing and sculpting), Data Head (trivia), Word Worm (spelling words and guessing definitions), and Star Performer (acting, impersonating, and whistling), everyone in your family is bound to be good at something. I love this game because it lets everyone shine – we discovered my husband's hidden talent for sculpting while I am much better at impersonating celebrities. The Family Edition is played in teams and is the perfect game for families with kids about 8 and up.
Those are my favorite board games for Family Game Night – I can't wait to hear what you would add to the list! These board games would also be the perfect Christmas gifts for other families. One time our small group exchanged Board Games instead of getting individual gifts and it was a huge success!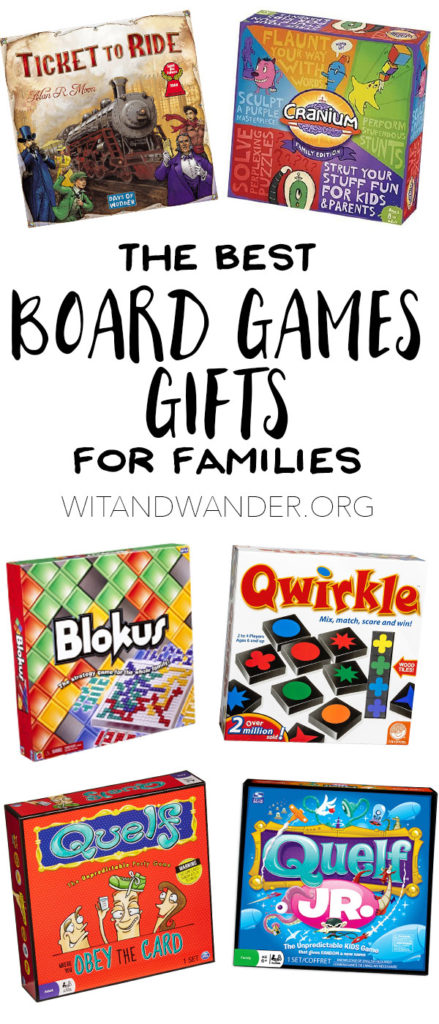 What are your favorite board games for Family Game Night? Share them in the comments below!
Subscribe to the Newsletter for Free Updates
Subscribe to get DIY projects, recipes, and tips to live simply and create beautiful things delivered right to your inbox.