Like most people in the United States (or at least most people in Texas), we love homemade Mexican dishes. There is just something magical about that spicy, cheesy goodness that somehow always perfectly pairs with beans and rice. Nothing can compare! Throughout my college years and early marriage, I chose the quick option of grabbing the taco seasoning packet off the shelf and I was on my merry way. Now that I am so much older and wiser (ha!) I have a homemade taco seasoning that is just as easy and so much better for you and your tastebuds!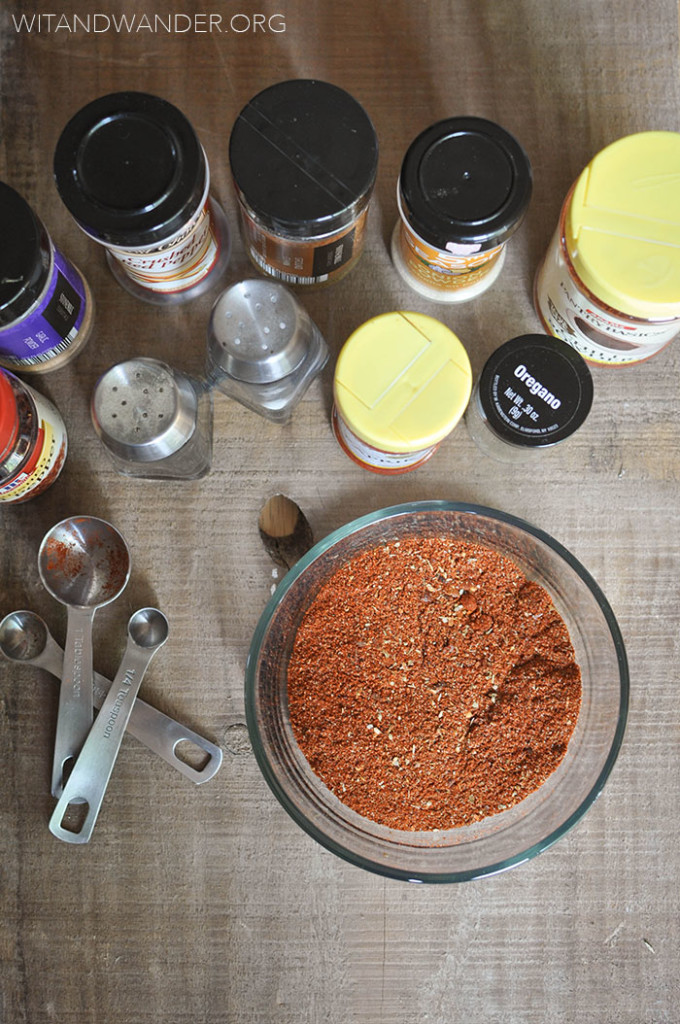 When combined with chicken, ground turkey, or beef, the flavors are rich and satisfying. I am a total wimp when it comes to spicy foods, and while this mix is slightly spicier than an average seasoning packet, it is more flavored that fiery. (In other words, my dad – the king of spice – will add an extra heaping spoonful of crushed red peppers to his mix)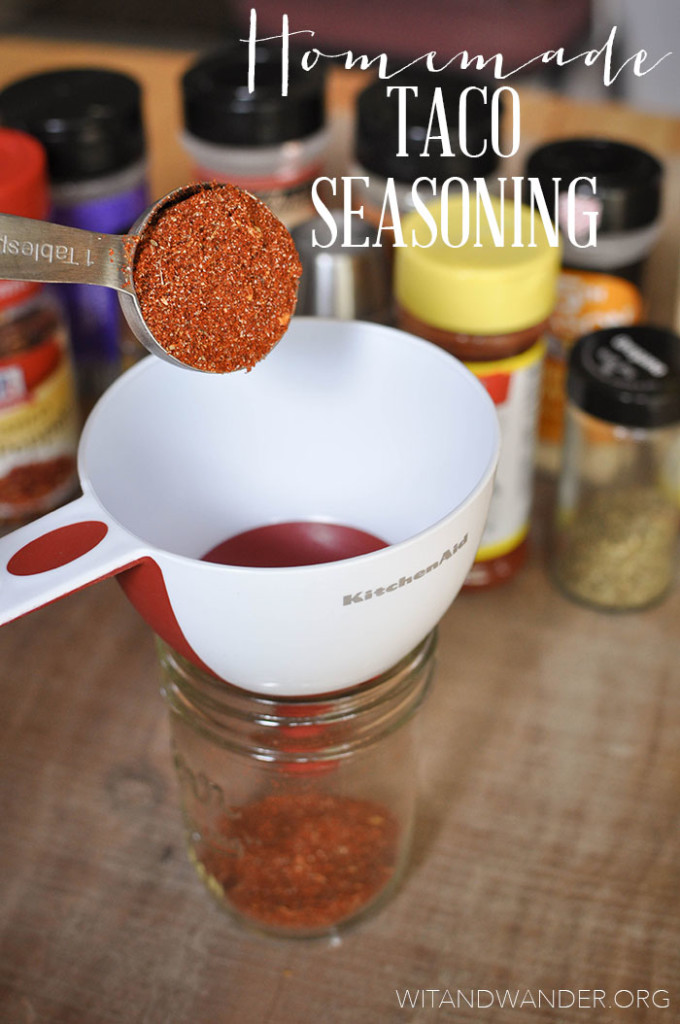 I triple this mix and store it in a mason jar so I can grab a couple of tablespoons as I need it. I probably make a new batch every three months or so. Because of the vibrant color and the amazing aroma, it makes a great gift for a friend or family member who likes the spicy side of life!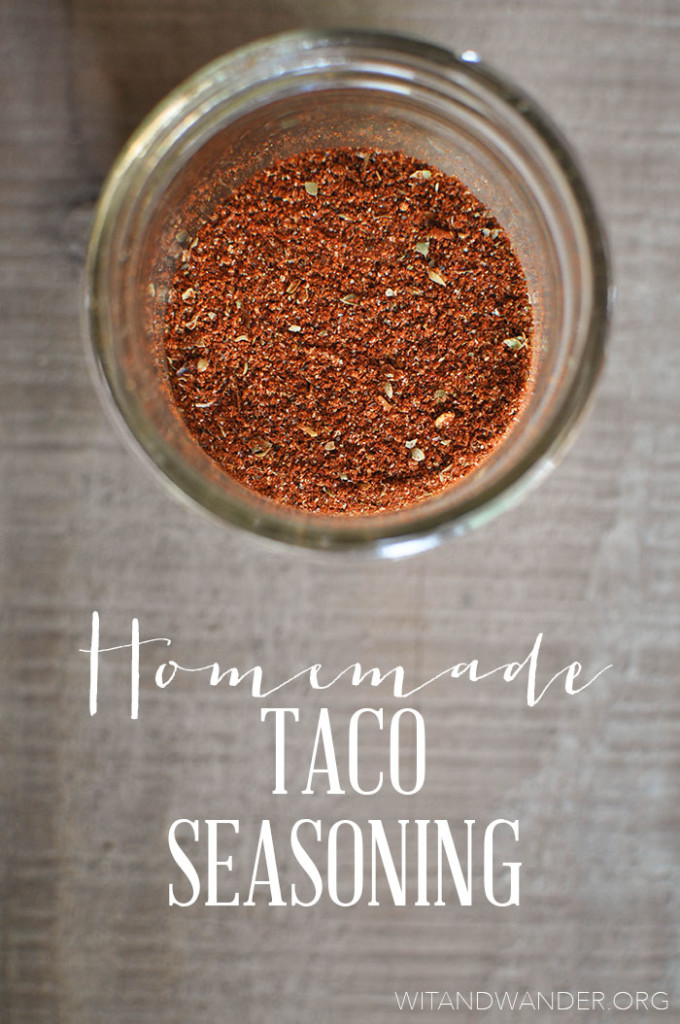 Enough talking! Here's the recipe:
Homemade Taco Seasoning
2015-04-15 17:01:44
This vibrant homemade taco seasoning is perfect to make for your own kitchen or give as a gift.
Ingredients
1 Tablespoon Chili Powder
1/4 teaspoon Garlic Powder
1/4 teaspoon Onion Powder
1/4 teaspoon Crushed Red Pepper Flakes
1/4 teaspoon Oregano
1/2 teaspoons Paprika
1 1/2 teaspoons Ground Cumin
1/2 teaspoon Sea Salt
1/2 teaspoon Black Pepper
Instructions
Mix all ingredients together in a small bowl.
Notes
For tacos: add seasoning mix to 1lb of cooked ground meat with 2/3 cup water and 1 Tablespoon of flour.
If making a large batch, store in an air tight container. Add 2 Tablespoons to 1lb meat.
Our Handcrafted Life http://ourhandcraftedlife.com/
—
Like what you see on our blog? Join our mailing list to receive emails with freebies, projects, coupons and decor ideas to help you live a creative and joy-filled life. You can also follow us on Facebook, Twitter and Pinterest.